This year's Google I/O was undoubtedly exciting and full of surprises not only because of excellent presentation that we received a chance to witness but in addition to that the new details related to Android O revealed there was enough to raise the temperature of the room. We would like to mention here that Android O will be launched later this year. However, if you have a desire to know more about the latest features then you can either go ahead and try out the beta version or can stick to this piece of article and know a more elaborate description of the details disclosed at the Google I/O.
Android O Cool Features and Tips and Tricks
To come across the new features in this very operating system, we tried the beta version, and to our surprise, we were left stunned after trying it out.This very version of Android has to most of the extent has tried to cover and sort out the problems that most of the Android users have faced and are still facing.
Battery life has been in the top position in the list of smartphone related issues. With Android O, Google has tried to offer a helping hand by making a couple of changes to limit the resource consumption of power via the apps running in the background. In case if any background will need your location Android O will feed the app your last location and will not start the GPS or any other hardware in order to pinpoint your current location. When the app that requires your current location is brought to the foreground then only it will be able to regain its privilege of collecting your current location info. Well, they should have come up with this very feature, or you can say magic wand in the previous versions only.
Another notable improvement in Android O which we thought to include in the main content rather than pointing it in the new feature section was the improved boot-up time. Yes, you heard it right, now you won't have to wait for several minutes just for a start using your phone. We tried the beta version of Android O and were quite satisfied and surprised with the massively improved boot-up time. To be exact, it took exactly half the time that our device used to take while running on the currently available versions of Android. In addition to all this, the operation of the smartphone became smooth and fast with Android O-beta.
In order to give a better insight how Android O will be like and what you can expect from this very version of Android we decided to compile a list of most prominent features that Android O will have and this very list includes:
1. Picture-in-Picture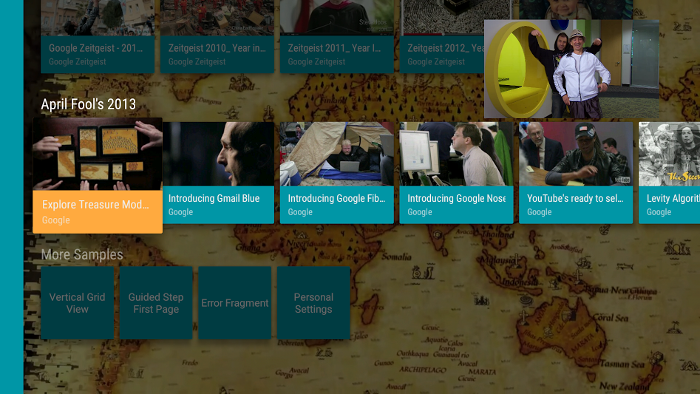 Android users all around the globe have been eagerly waiting for this very feature in the Android O, and their dream has come true. Android O will have a picture in picture mode. Well, people will surely get excited with this very news and will start running for buying the devices that support Android O beat version. It will be very helpful in multitasking.
You need to manually enable this feature and for this first you need to unhide System UI Tuner in the settings menu. Simply hold the quick setting gear icon on the toggle bar and it will unhide the System UI Tuner.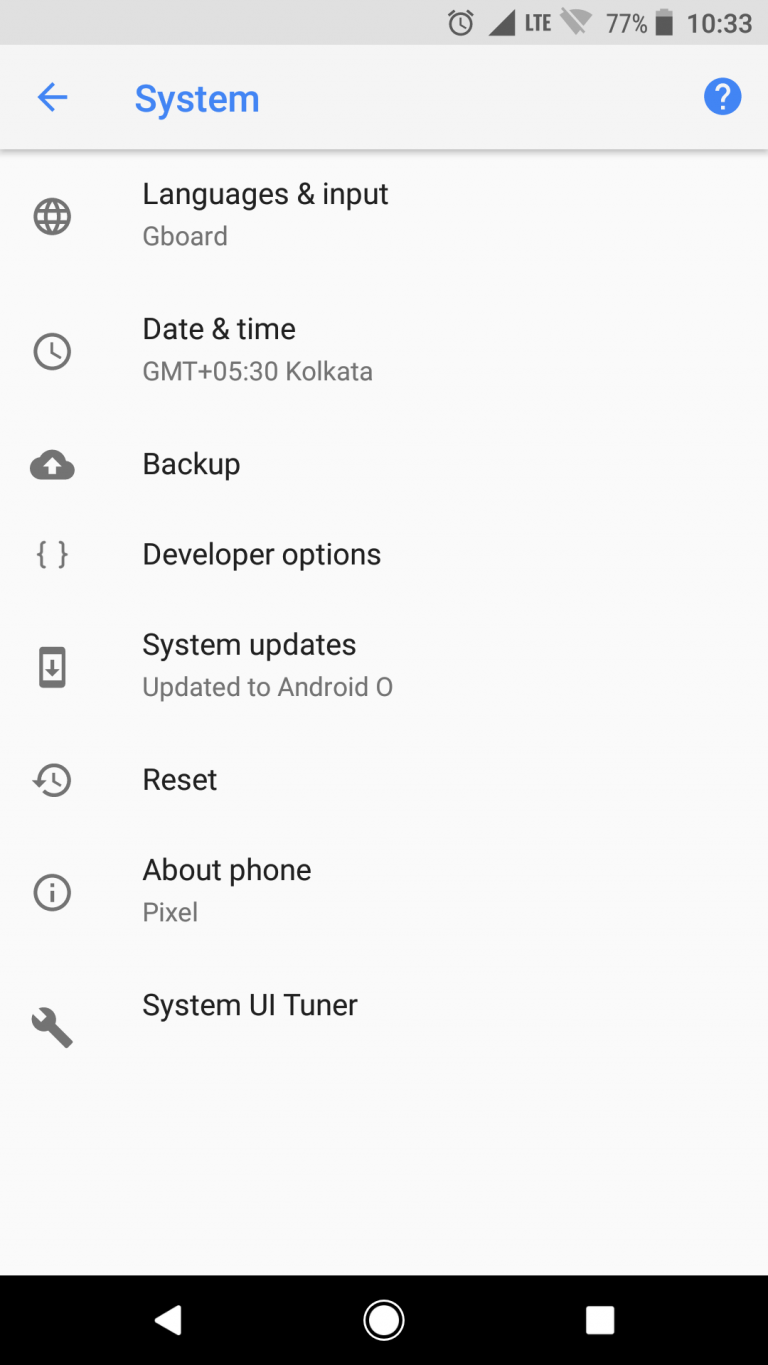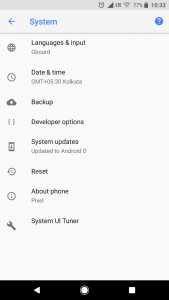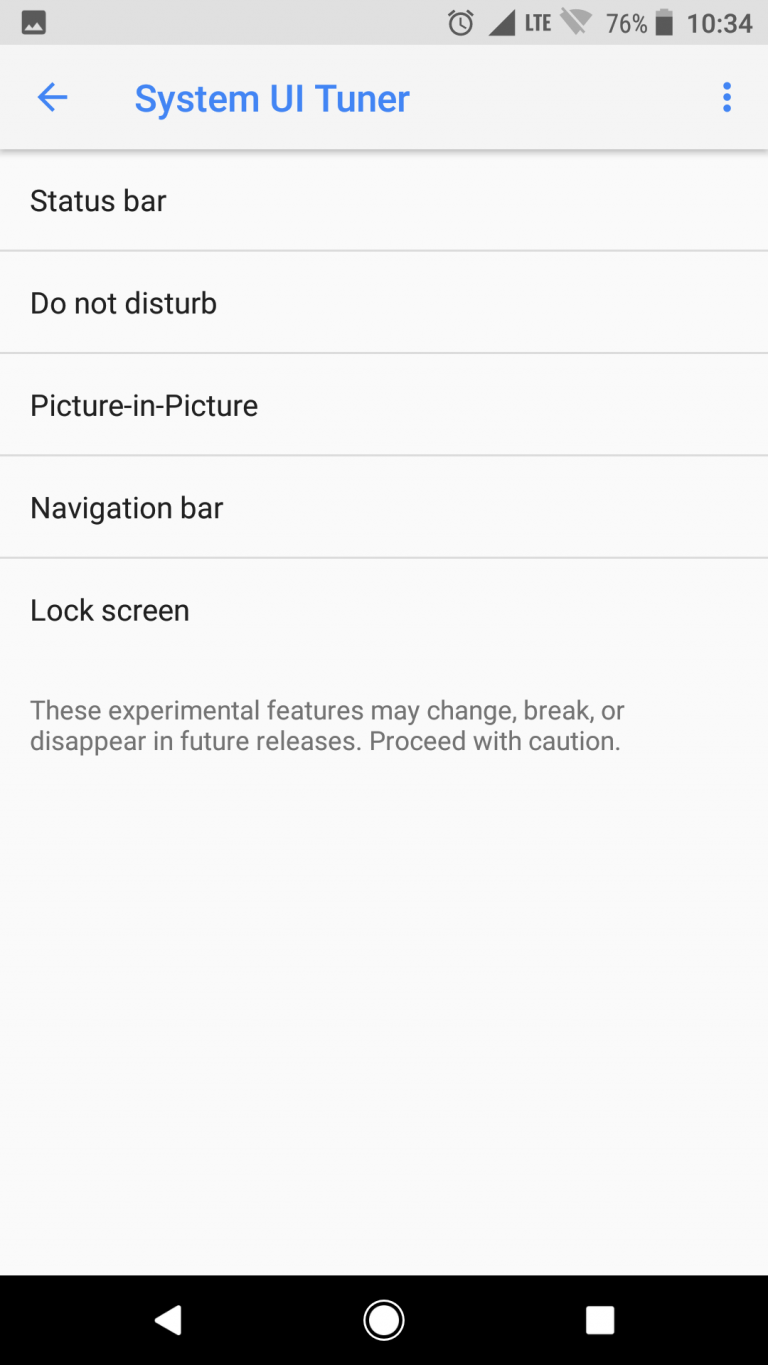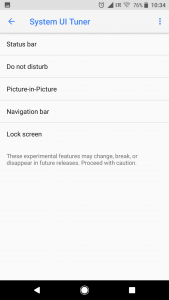 GO to Settings>> System Settings>> System UI Tuner and then Picture in Picture mode and enable it.
2. Notification Dots
Well if you have used an iPhone or have one with your currently then for sure you must have heard about notification dots. Now notification badges aren't just limited to iOS. This very feature will help you identify if there are any pending notifications within an app. You will see a dot over the app icon whenever there will be any pending notification or alert.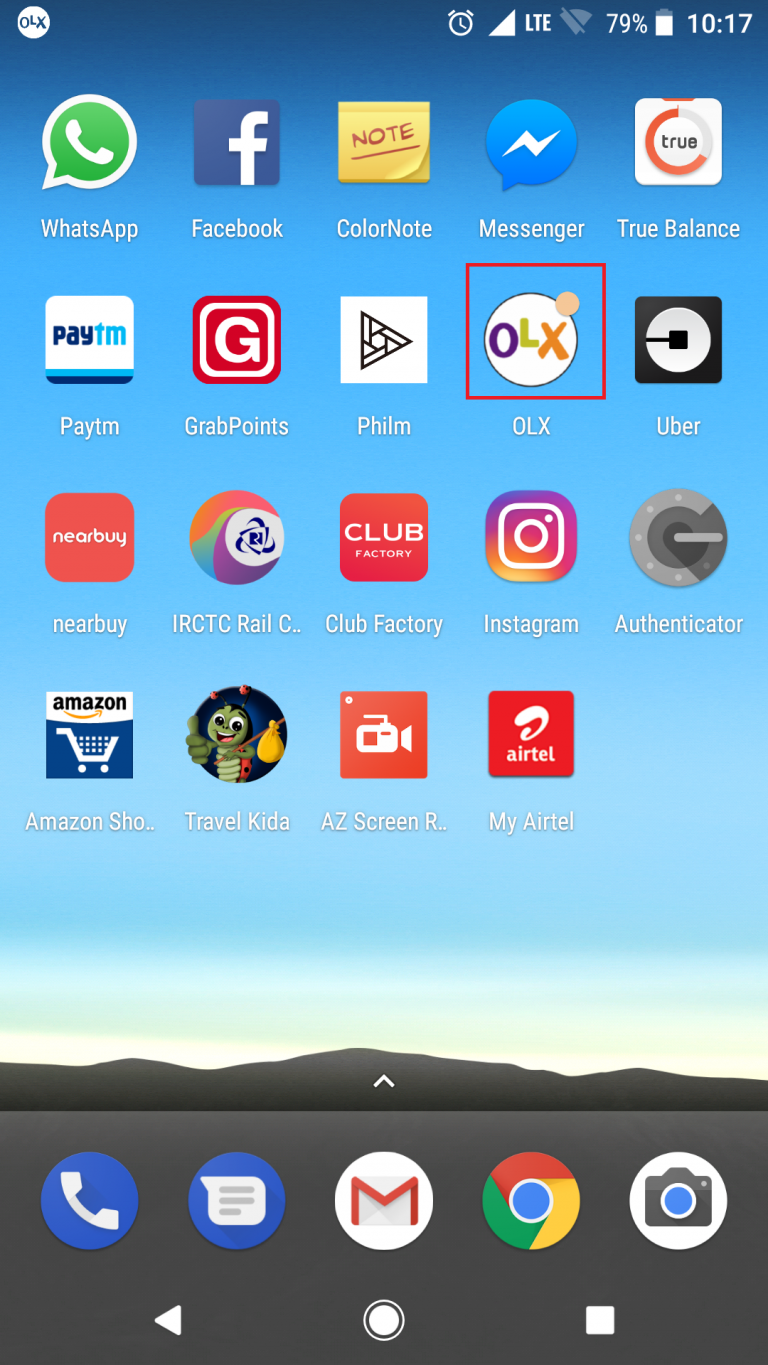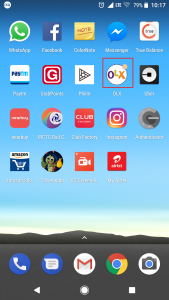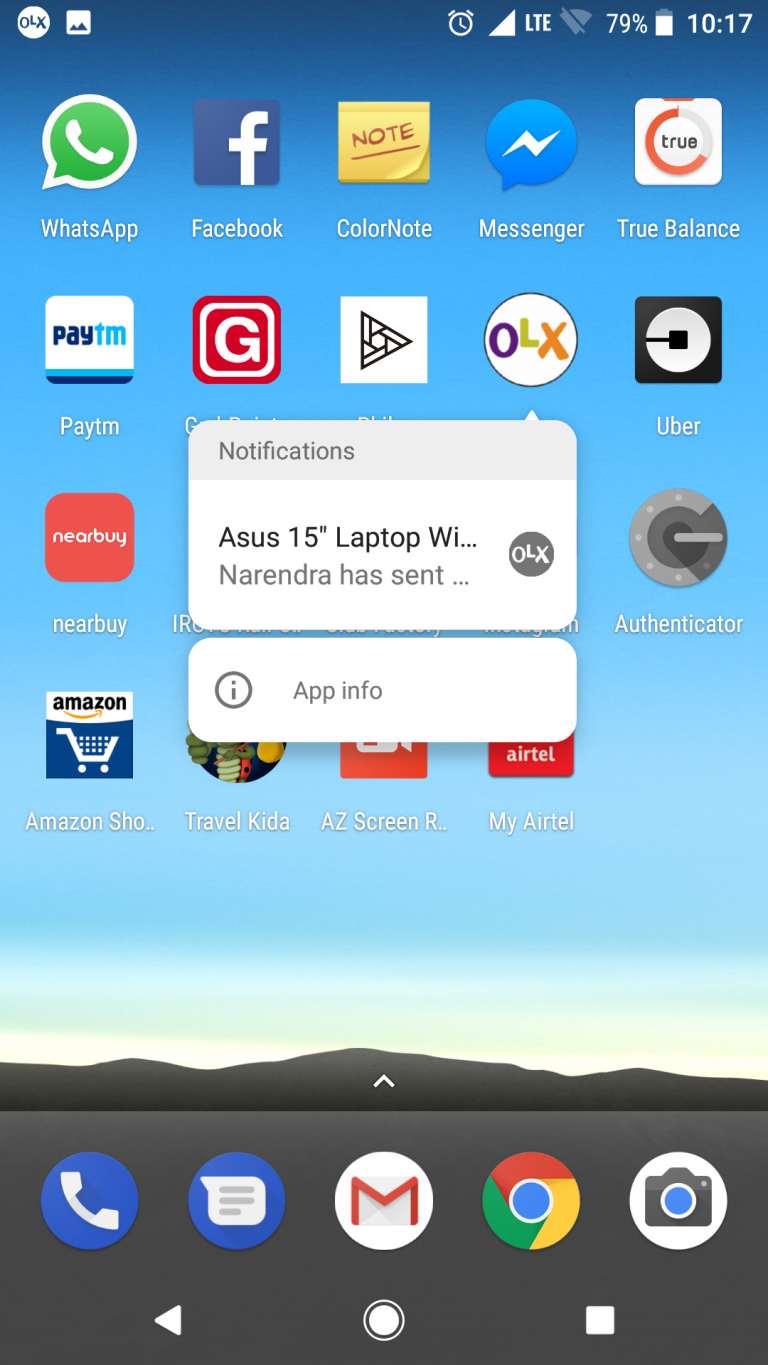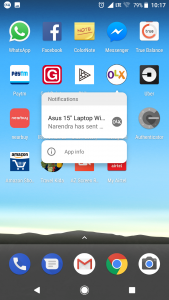 If you just quickly check out the notification, simply touch the icon for a while and it will pop out a small notification window. You can read or tap to read full details. Well if you don't like this feature then there is no need to cures Google as you will have the option of disabling this feature.
3. New Settings Menu
   
The setting app in Android O is a lot different than the current version's setting app. The setting app has been redesigned, and everything has been rearranged to make things simpler and elaborated for the Android users. There is no doubt in the fact that most of the Android users will have to spend some time for getting used to or familiar with the new setting app.
4. Improved and More Elaborate Battery Settings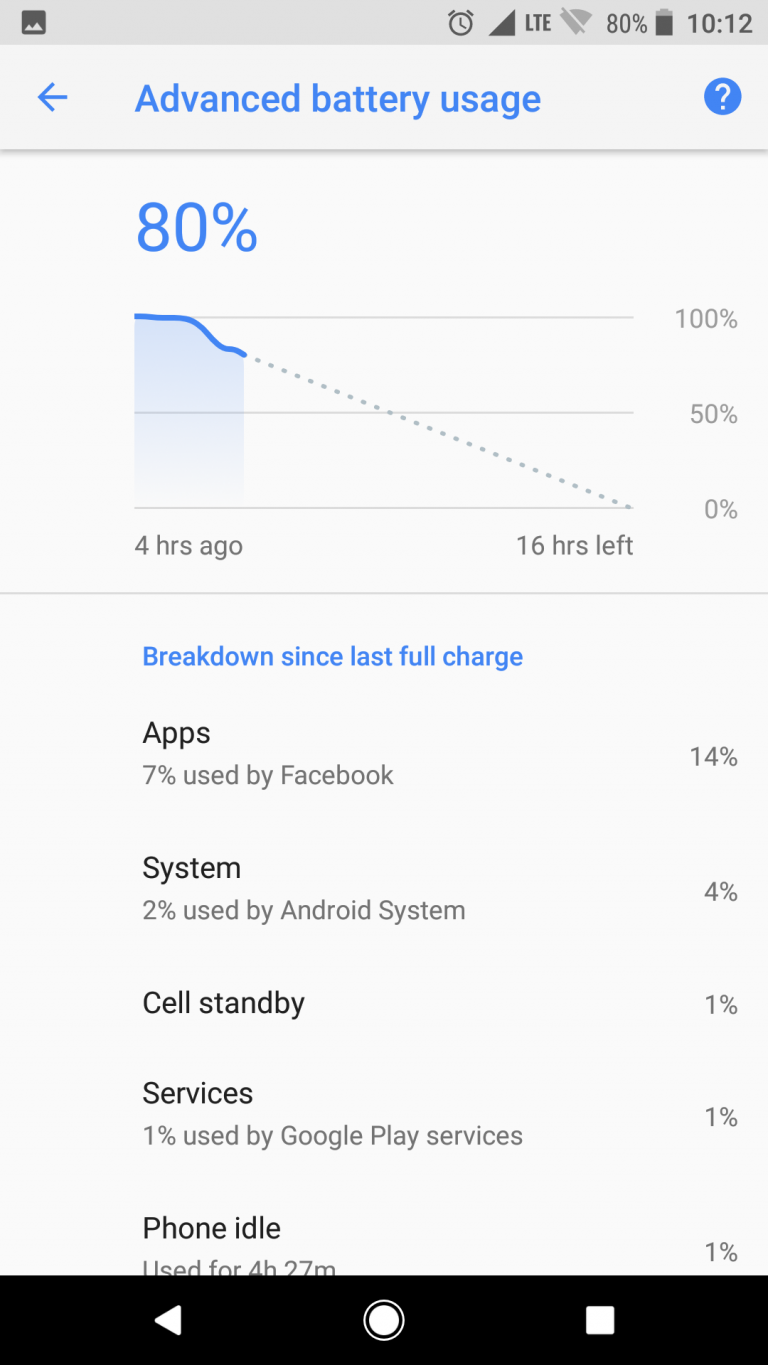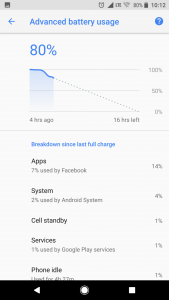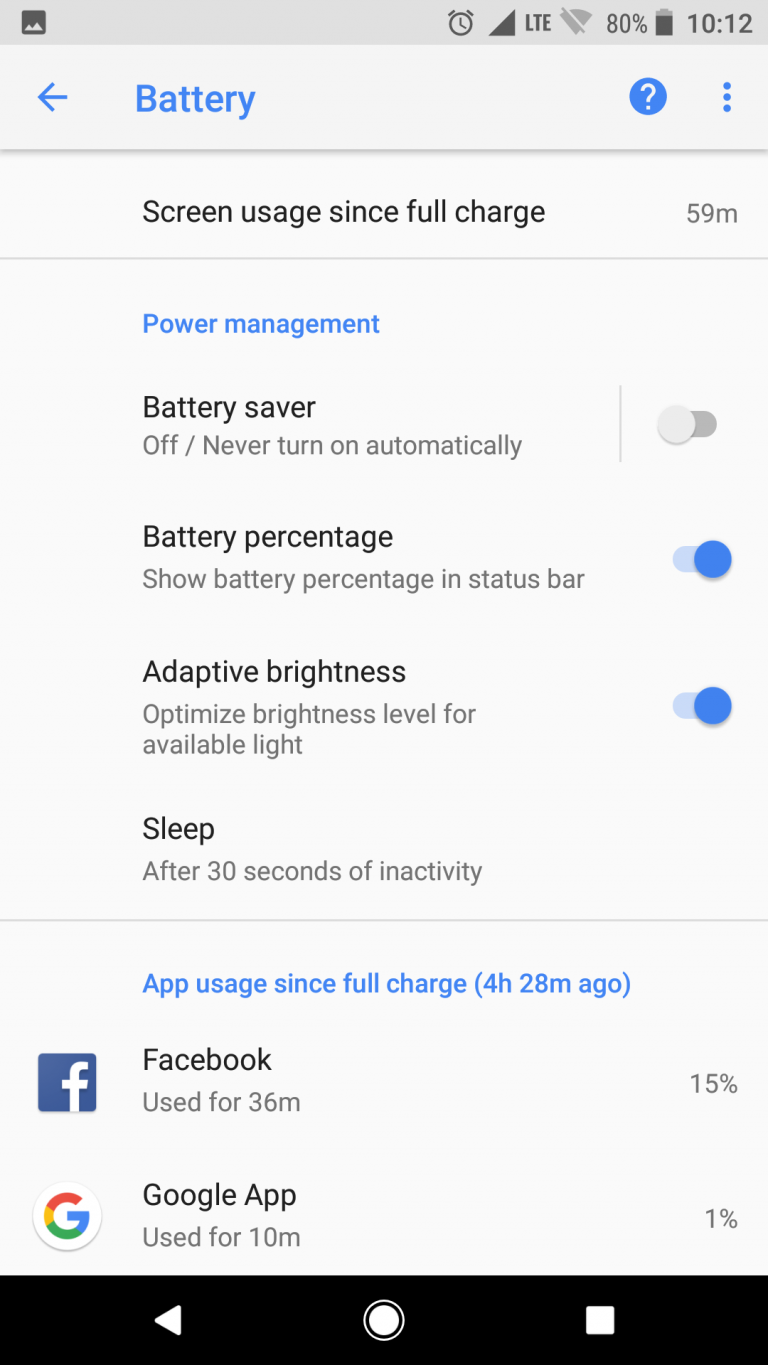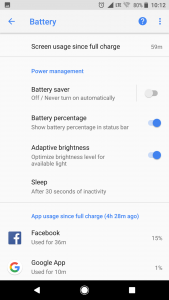 With Android, O Google is trying to make the Android interface a bit granular, and you can experience the same with the new battery settings.
With Android O you will be able to find out the battery usages made by different apps. In addition to that, you will also have a status of last full charge.
5. No more Persistent Notifications
Getting persistent notification alerts can be very annoying and if you are an Android user, then you can easily relate to this problem. If you have wished to get rid of this problem then you will surely be happy after listening that in Android O notifications will be quite less prominent. For sure you will still have the option of viewing all the notification however the default notification will get minimized.
6. Notification Snooze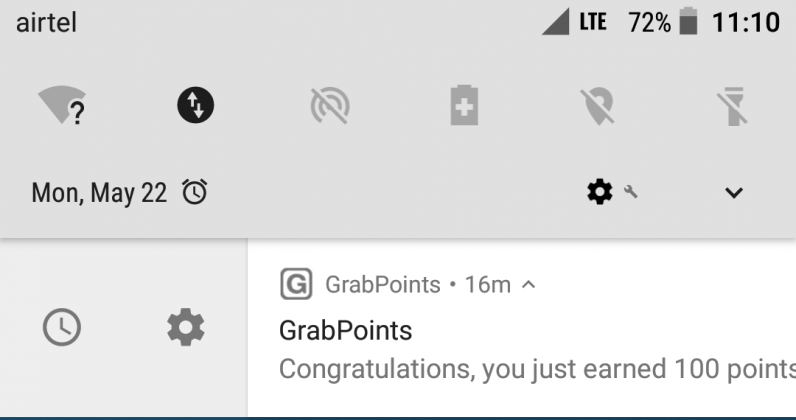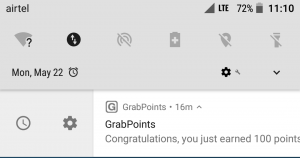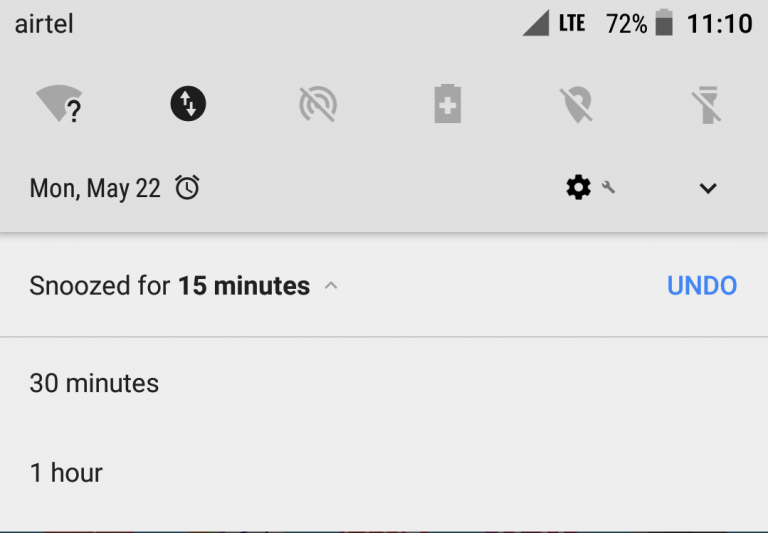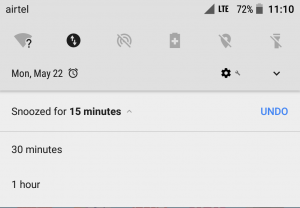 Now in new Android O, you can snooze individual notifications, suppose you got some notification but currently you are busy, so you won't be able to pick that but it is important. So now you can simply right swipe and tap on clock icon and snooze it for 15 min, 30 min or 1 hour, according to your comfort.
It will alert you again and you can then respond or work on it. It really very helpful and one of my favorite.
7. Smart Text Select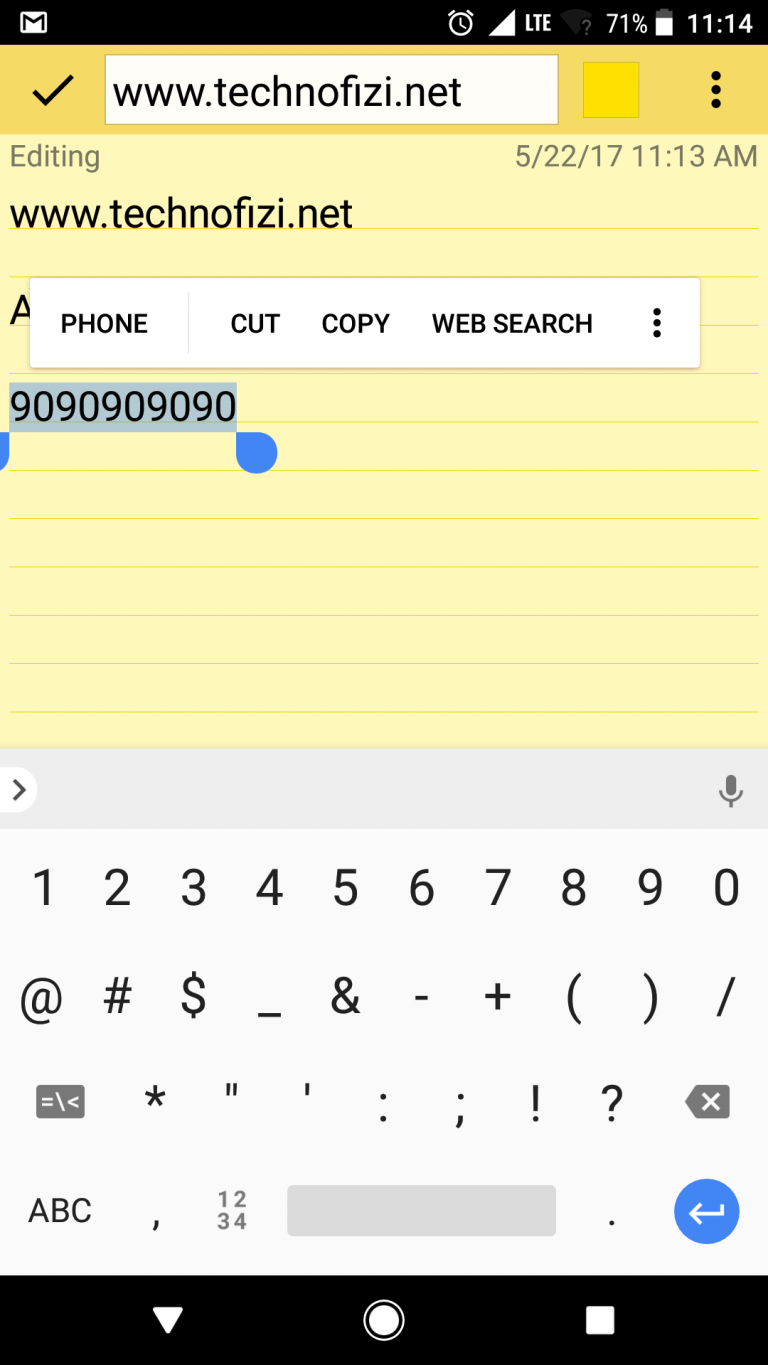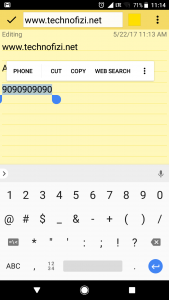 You won't have to fiddle with the complicated and to some extent inaccurate text selection tool with Android O as Google will be adding smart text in this version of Android. Android O will recognize phone numbers, addresses and similar things which surely will help in saving time. Suppose you select some phone number then it will suggest you to call, simply tap on Phone and it will take it to dialer.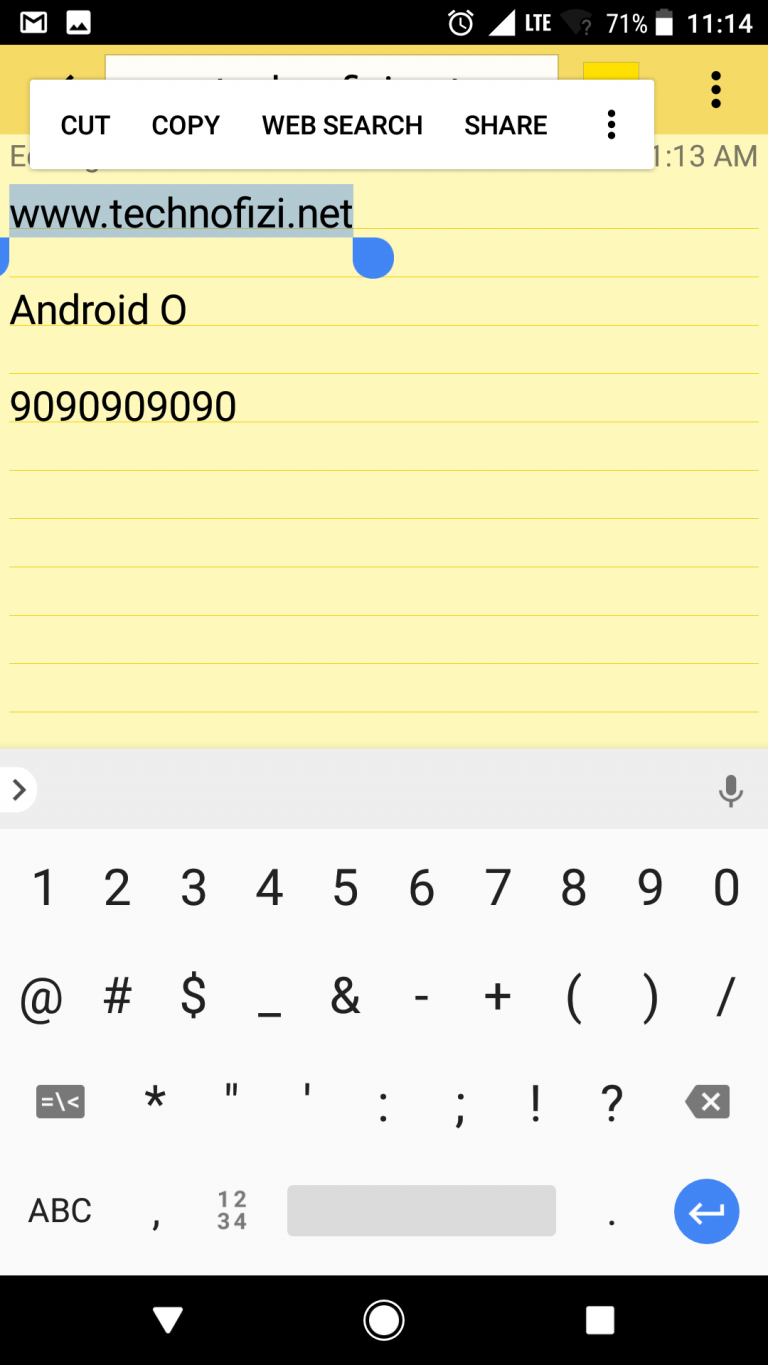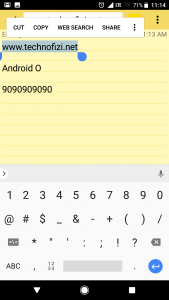 Be clear that you won't be able to use this very feature in the beta version as this very feature will be added in the final product.
8. Better security with the New Scanning App
To make Android experience delightful and secure, Google has decided to make necessary tweaks in this version, and this is the reason because of which they have added a scanning app in Android O.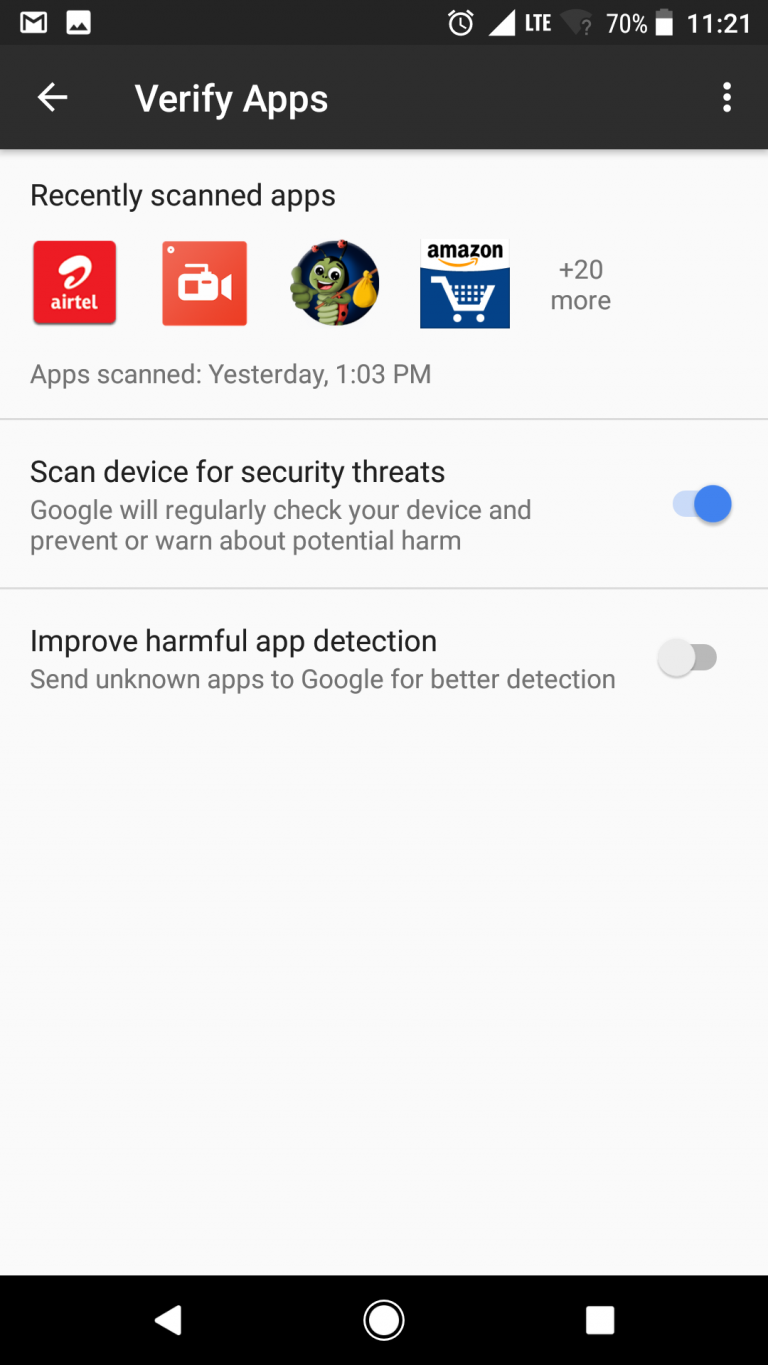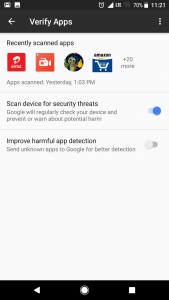 Google has turned no stone unturned this time to make the security measures with Android O more prominent. The scanning app menu will be located in the settings under the security. You will be able to know when the last time the apps installed on your smartphone was scanned and how often the apps are scanned. We guess that you will also get additional features in this very section to deal with the apps that Android O tags unsafe.
9. Auto-enabled Wi-Fi
This very feature of Android O will be helpful for you if you generally disable your Wi-Fi in order to save your battery when you are outside or away from your home. You won't have to remember to switch on the Wi-Fi.
Android O has the options which you can select to turn back your Wi-Fi when you come closer to safe and known Wi-Fi network, similar to your home.
10. Improved and Attractive Quick Setting look


If you bored with the similar quick setting look and have been dying to see some change in this very section for years, then Google has heard your prayers. Quick setting tiles have received a new look, and in addition to that, the icons have also been changed a bit in order to match with the new and improved classy look of quick setting.
11. Adaptive icons
With adaptive icons feature in Android O, Google is trying to clean up the mess that they have been making with the inconsistent app icons for years in Android. In order to overcome the app icon related problem they basically provided app developers multiple shape templates for the app icons. Now after installing an app the app's icon will detect the default app icon shape and will display the app's icon which will be similar in shape giving your Android device a cleaner and classy look.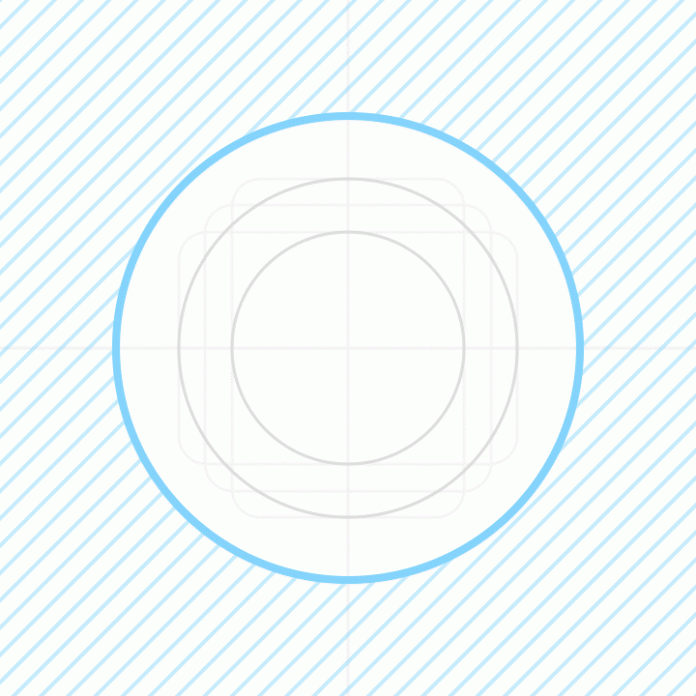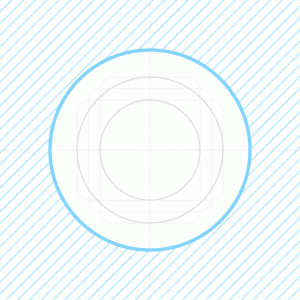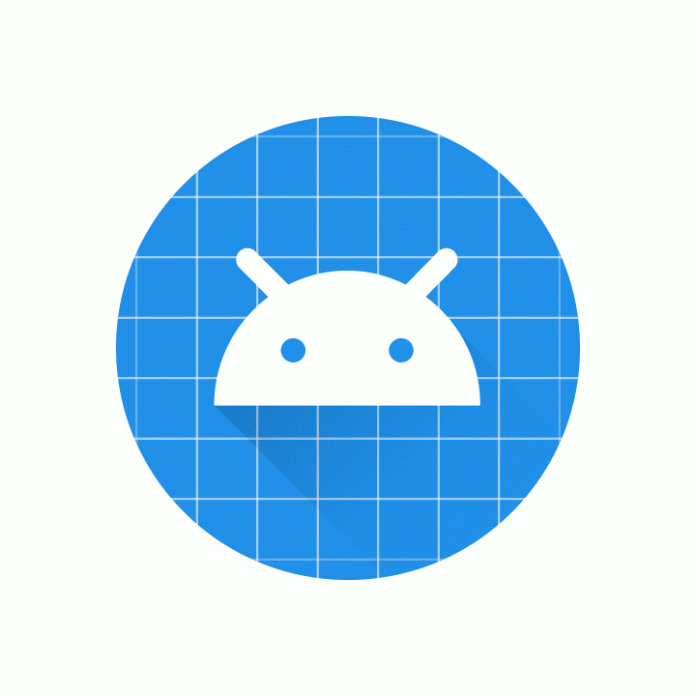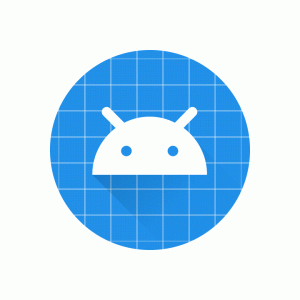 Well Android O is full of little nips and tucks that aren't clearly visible, but they do the trick as Android O was able to impress us by its improved capability of delivering impressive user experience. Well, Google has indicated that they have made a few extra changes in the final version of the OS which will be visible in the final product. We won't be commenting on that until we see it for ourselves, but the current experience with Android O-beta version have surely excited us, and people all around the world will correlate with our words after trying out the beta version of Android O.
Conclusion
From what we can speculate about Android O we have come to a conclusion that Google is trying their best to strengthen the granular nature of control with this very version of Android. Notification and permission management are undoubtedly far better than the earlier version of Android.
Well, apart from rearrangements and few additions in the setting menu there isn't any disastrous change in the setting menu. With the better support for hardware keyboard and Bluetooth audio, Google has shown a direct approach to take their product to the next level.
Overall Android O will be a big success and will prove to be a jewel in the Google's crown. As always Android O has been designed to offer enriched experience to users, and you can get a rough idea about that simply by using the beta version of Android O.