Bsnl APN settings is required to start internet access in your mobile or data card. You mut be facing problem related to BSNL GPRS Settings. So here i will help you to configure APN settings for BSNL in your phone and data card. And if you are using BSNL 3g , then here you will find apn for bsnl 3g. Lets discuss how to set APN settings in BSNL mobile and How to get BSNL GPRS settings.
BSNL is a major internet provider in India. We all have landline connection of BSNL and are using broadband all over country. So I have come across with one more tutorial that is related to BSNL Internet. While I was installing BSNL MODEM then, I was face Trouble regarding Configuration with ZTE Modem  so do you can. Also read "all setting of BSNL ZTE Modem".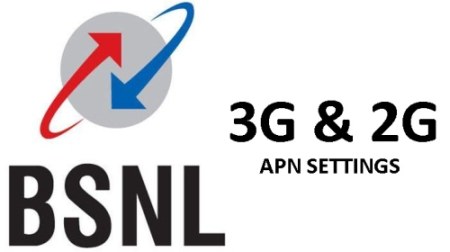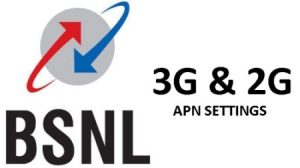 Now we move on to main agenda, even if you have internet balance( check internet balance ) and mobile balance in your SIM card and you are unable to access  internet, then one major reason is you had not install APN setting in you mobile phone or dongle.
So you need to install APN setting in your phone manually, sometime service providers are unable to deliver Mobile APN setting in some mobiles. So here you will get APN Settings for BSNL.
How to get BSNL GPRS settings by sending SMS
To get BSNL GPRS Settings , you only required to send SMS GPRS to 537333 and you will get a reply SMS of Internet Setting then Press Ok Button to install setting in your phone. This is the easiest method to get BSNl 2G/3G APN settings for your mobile.
How to install manually APN for BSNL in Mobile Phone
You can also install APN settings for BSNL in your phone manually so here are all the details of APN setting bellow. Just go to mobile settings >> mobile network >> APN. And configure this BSNL APN in your phone.
| | |
| --- | --- |
| Setting Name | Value |
| Operator | BSNL |
| APN- GPRS | bsnlnet |
| APN- WAP | bsnlwap |
| Access Number | *99# or *99***1# |
| Username | Blank |
| Password | Blank |
| Authentication Type | normal |
| Proxy | Enable |
| Proxy address | 10.220.67.131 |
| Port | 9201 for Wap 1.0 device8080 for Wap 2.0 device |
APN for bsnl 3g and BSNl 2g APN is also same to the above APN.
This Internet Setting is valid only in India:
North Zone: Haryana, Punjab, UP(East), UP(West), Himachal Pradesh, Rajasthan, Jammu & Kashmir
East Zone: Jharkhand, Bihar, Kolkata, West Bengal, Orissa, Assam, North East, Adman Nicobar
West Zone: Maharashtra, Gujrat, Madhya Pradesh, Chattishgarh
South Zone: Karnatka, Andhra Pradesh, Chennai, Tamil Nadu, Kerala

I think you know how to configure apn setting in your mobile. You just need to go to mobile settings and then mobile networks there you will find apn settings option. Then create a new APN. APN stands for Acccess Point Name. So use the above BSNL APN and save it. Then enable internet access with this apn. Now you can easily run internet in your phone or data card.
If you are facing any Problems regarding APN For BSNL you can comment bellow we will feel happy to help you. We have already post all the BSNl Gprs setting code and how to get it manually.