Clash of Clans Tips and Tricks
Clash of Clan is a simple strategy game available for android and IOS. Clash of Clans is famous because it's built to be simple enough for kids to play."Clash of Clans" is a strategy game where players can construct Village and expand territories and unlock successively more powerful warriors and defenses, raid villages, create and join Clans and much, much more from game. Once you start playing game i am sure you got addict to this. COC(Clash of Clan) is totally based on the resource, strategy so now this depends upon you how you play this. Today i am going to share with you some Best Clash of Clans Tips and Tricks. 
Clash of Clans Tips and Tricks
1: BUILD AS MANY RESOURCE COLLECTORS AND STORAGE UNITS AS POSSIBLE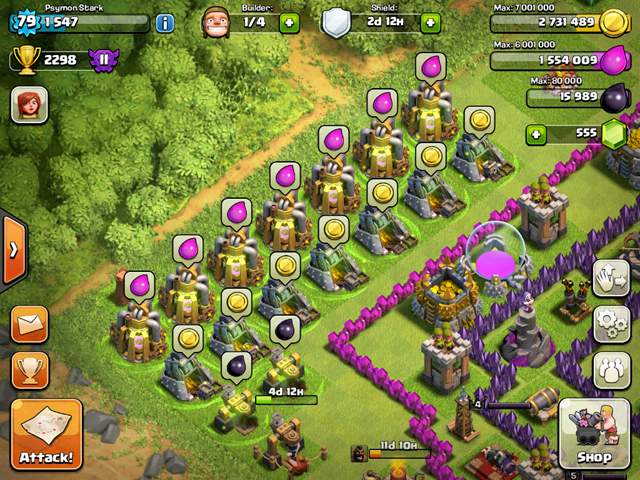 As i already told you that COC is based on the resource. Build as many resource collection and storage units you can but remember there is a limit in that. In this there is 4 different resource collection such as Gold, Elixir, Dark Elixir and Gems. Gold, Elixir and Dark Elixir can produce but for Gems you can not start production, about gems we talk later. You can upgrade Gold, Elixir and Dark Elixir collector as well as their storage units also. Make sure you build the maximum number of Gold, Elixir and Dark Elixir collectors allowed by your Town Hall, and level those collectors up as frequently as possible.
2:CLASH OF CLANS ARMY BUILDINGS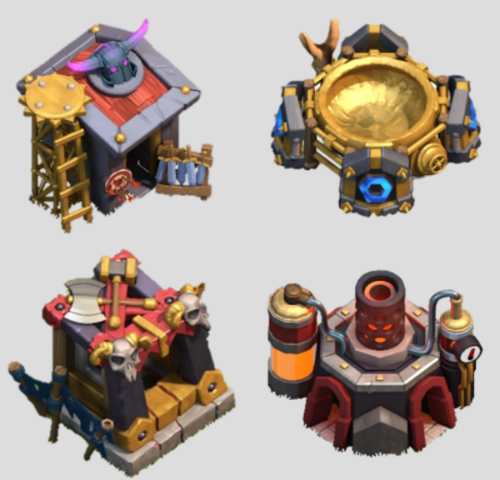 As you know that this game is a strategy game so there is a army section also in which you can train your own army and than attack on the other player base. If your attack goes successful than you get reward Gold, Elixir, Dark Elixir. The reward amount depends upon your opponent player village level. To train your army it takes Elixir and Dark Elixir from your collection.
3: DON'T LET YOUR OPPONENT INSIDE YOUR VILLAGE
Now you know that you can attack on other village base so it is obvious that some may be attack on your base to. So for that you have to prepare, all you have to do just be ready for that. Now their are many best defense strategy for you village.Their are lot of building like Archer Tower, Mortar, cannon many others. They have different-different damage level and health, range. Now its depends on you how you place them for your base.
4.CLASH OF CLANS OTHER BUILDINGS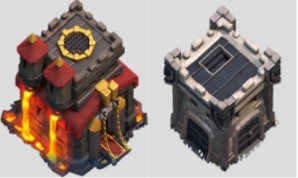 There are some other building, those structures which are neither defensive, resource giving nor offensive. But they are still very important for the game play. For instance, the Town Hall which is the heart of your village and tells you about how many buildings you can have, how far you can upgrade them and also which buildings you can have. The Clan Castle connects you with other players in the clan with the help of clan castle you can play this game multiplayer where you and your friend play against the other players.
5:CLASH OF CLANS TROOPS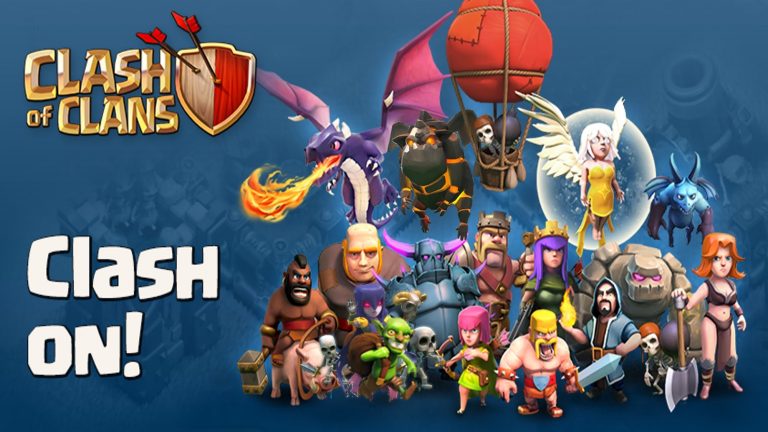 In Clash of Clans, troops are used for either defeating your enemy or against the goblins their is a another use, you send some of your troops to someone but that someone must be part of your Clan. They can also be used against other players or in war for loot their elixir, dark elixir and trophies, often known as Raiding. These troops are formed in barracks and they are stored in the clan castle. Their are so many troops you can choose them according to their ability and train them also do upgrade so their ability will enhance and always use high level troops.
So that's all, hope you like that. If you find have any kind of query or problem then you can share with us through comment section. We will love to help you.