Smartphone industry has evolved quite a lot to reach to the status quo of the modern day. There was once a time where Motorola's very first offering under mobile phone was deemed as the pinnacle of human success. Not that it is today. With so many advancements occurring every single day under technological niche, we cannot stop by at any mere complacent choice.
Initially, when the smartphone industry ticked off, all the buzz surrounding it was the operating system and the ability to multi-task on the go. However, the term changed to something else in form of performance, specs and much more with time. And as such, the current era besieges of camera equivalency in the smartphones. In fact, these smartphones are the reason why many camera companies had to shut down their business or look for alternative options.
Today's smartphones come with camera set-up that can rival any of those professional series ones. In fact, with the recent offering of the dual camera, many smartphones have become the quintessentially finest of offerings mankind ever had. We here are stationed to look for such fine options available around the market and list them out for you. We'll follow the best bits among the dual camera phone and seek reviews of the same so as to present you with the perfect option to go ahead with.
So come join us in our hunt for the 'Best Dual Camera Phone' and seek answers for the same.
Best Smartphones with Dual Camera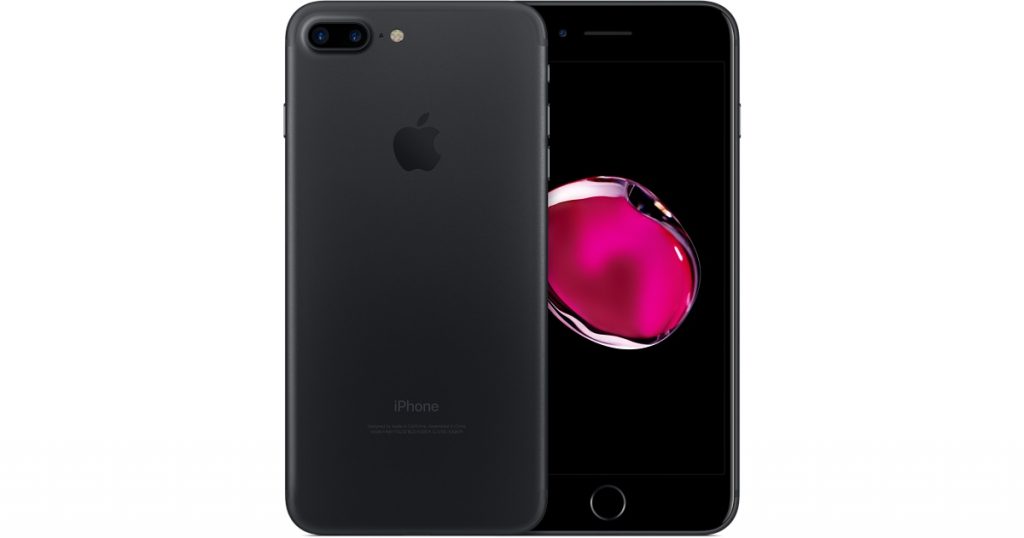 The first pick of our list goes to the finest of the smartphone currently available for humankind. Apple for long have been known for their great smartphones and it doesn't disappoint this time either. Their phones were always admired for camera performance apart from other functioning and it takes the game one step further with iPhone 7 Plus.
When Apple announced their iPhone 7 line-up offering the models iPhone 7 and iPhone 7 Plus, they made sure that users get enthralled with their camera offering. The iPhone 7 Plus comes with the dual camera featuring a spec sheet of 12-megapixel wide angle. The secondary rear camera of it allows it to add clarity to the images and provide better zoom option.
The camera specs reveal Telephoto Camera with f/2.8 aperture and have 2x optical zoom. There's also the inclusion of portrait mode that allows you to capture the images in portrait mode in DSLR-alike quality. There are further options like Optimal Image Stabilization, 4K video recording, Quad-LED True Tone flash and more with it.
2) One Plus 5 (Best Dual Camera Android Phone)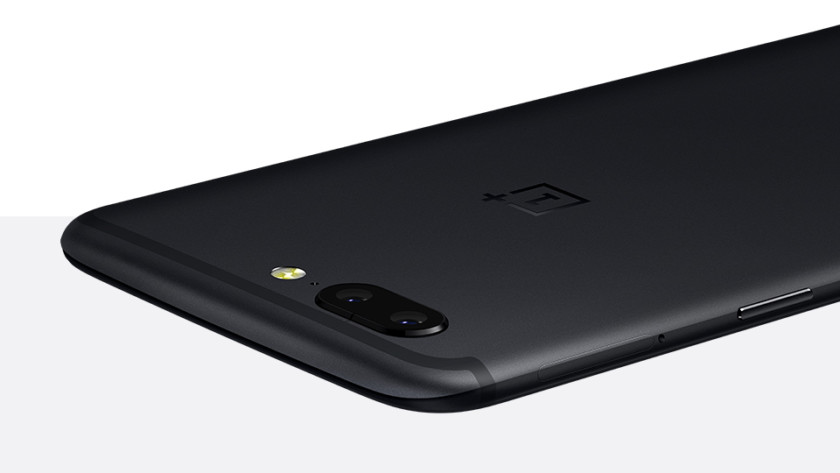 The recent of the ones listed under our list, this one came into the market just a couple of weeks ago and has made quite a mark all over. One Plus has been known for their flagship smartphones that offer the finest in performance to users out there. They went a step further with their latest offering in a way that they integrated a dual camera in their One Plus 5 that will go down well with the camera enthusiasts.
It integrates two sensors offering a 16-megapixel resolution on one lens and 20-megapixels on the other one. The 16-megapixel sensor is powered by Sony IMX 398's f/1.7 aperture and electronic stabilization, i.e. EIS. The other sensor features 20-megapizel one with an aperture of f/2.6. The zoom goes to over 1.6x with digital zoom for 8x.
It offers portrait mode on camera just the way Apple offers in its iPhone 7 Plus for in-depth images. The images come up pretty good with the camera and offer quite accurate colors, to say the least. There's also the telephoto sensor that allows for good handling at colors.
3) LG G6 (Best Super Wide Angle Dual Camera Phone)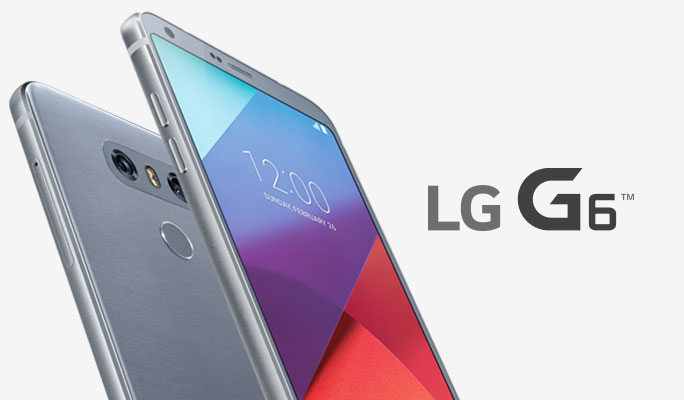 LG's flagship smartphone at present, G6 comes with dual camera concept previously rendered by the LG G5. The thing with LG G5 was that it came with one high-resolution lens and the other one with lower resolution. However, the same has been taken of note and the new LG G6 comes with the dual 13-megapixel lens.
LG G6's camera comes with a wide-angle lens of 71 degrees and an aperture of d/1.8 while the next super-wide angle lens offers 125 degrees' view and has an aperture of f/2.4. It also has Dual LED-Flash. It also has OIS on the wide-angle camera and also has 4K video recording option along with laser-assisted AF system.
It's sure to capture great breathtaking images adhering to its dual lens placed on the rear side. It's certainly great for scenic shots and all.
4) Huawei Mate 9 (Best Dual Camera Lens)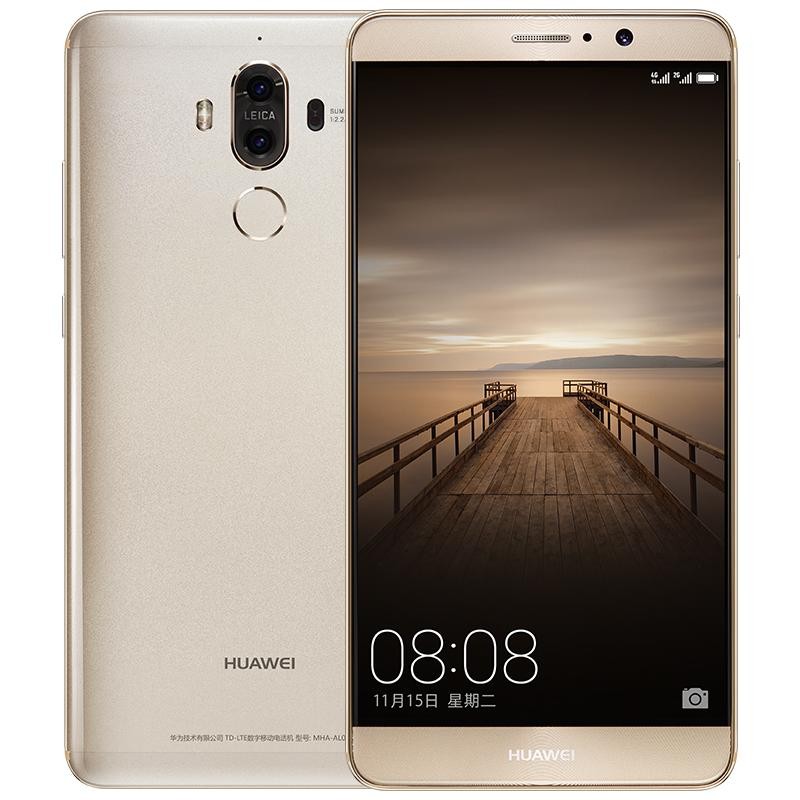 This one has been there for quite a while having been launched back a year ago. It made quite a news adhering to it being the first flagship set from Huawei to be launched in the United States. It was further integrated with Amazon's Alexa for better support.
Huawei's Mate 9 is quite a solid piece when it comes to performance and power and rightly picks itself as one of the picks of the bunch. It comes with impressive dual camera backed by Leica. The rear camera features dual set boasting 20-megapixel monochrome and a 12-megapixel one with RGB lens. The focus aperture for this one is F/2.2. while there are added features like BSI CMOS, OSI, Dual-Tone LED flash and Laser & Depth autofocus enabled sensor.
Its camera performance lends in great images even in low light settings and further offers fine monochrome images. You can further avail 4K video recording with its fine camera aspect.
5) Honor 8 Pro (Best Dual Camera Sensors)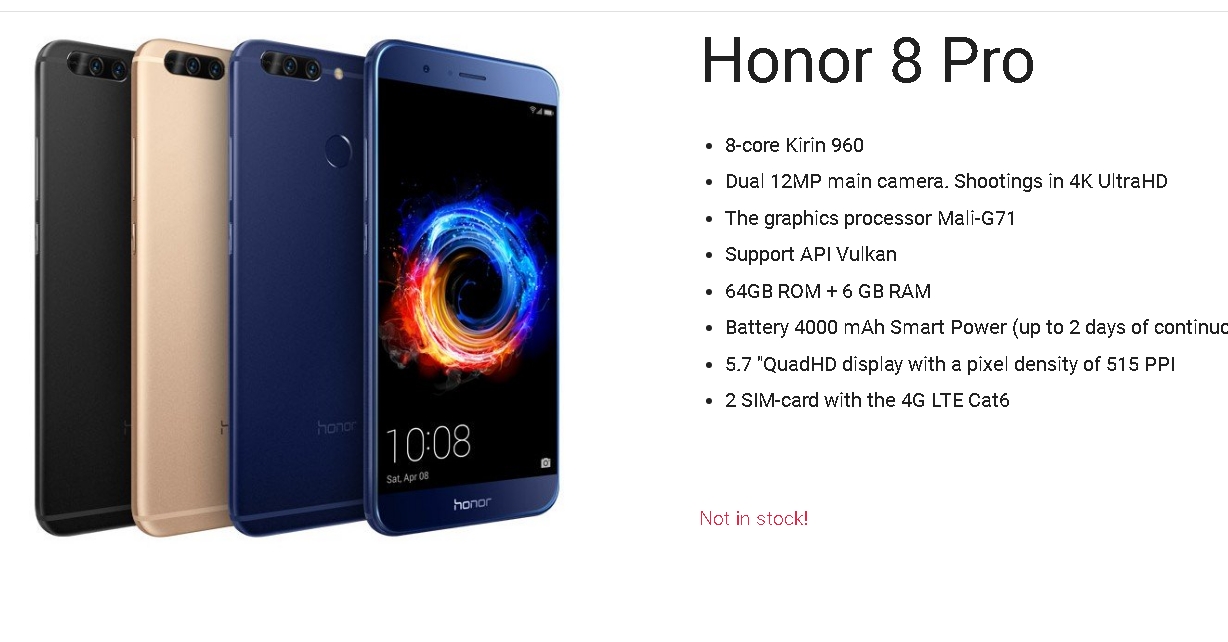 A worthy successor to the previous benchmark setting top tier smartphone from Huawei's terminal brand, Honor, this one modeled as Honor 8 Pro is one of those hot talks of the town. It is sensed to be released within this upcoming week in India while the same has already been launched on a global scale. The smartphone has witnessed quite an eager anticipation from the masses alike for its fine relics.
Honor 8 Pro will come with dual camera set-up integrated with two 12-megapixel pieces. Both the cameras are placed on horizontal stance and come with an aperture of f/2.2. It has laser autofocus, LED Flash and further 4K video recording facility.
The sensors work along to provide an RGB image on one sensor along with Monochrome sensor on the other one. The lenses are sure to add perfect depth to the images while capturing and will offer vivid color scheme. There's also wide aperture mode with the camera.
6) LG V20 (Best Customizable Dual Camera Phone)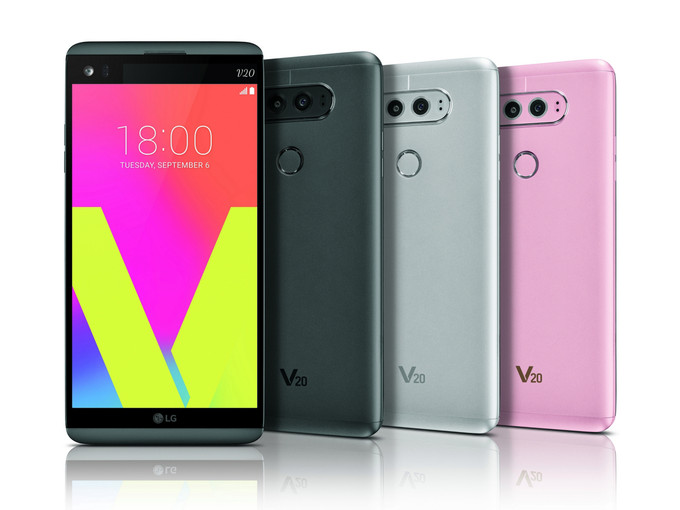 LG has been known for the great lineage of smartphones over the years and the theme continues along with the LG V20 model. Although there already is a pick of the bunch from their side in form of G6, we couldn't help without listing this one here on our list.
This one from LG, the quintessential South Korean makers comes with dual camera set-up of 16-megapixels and 8-megapixel wide sensor. The 16-megapixel one has an aperture of f/1.8 while the wide angled lens has an aperture of f/2.8. The wide angle allows you to capture images in 135 degrees with wider frames. There's also the presence of laser autofocus, advanced OIS, Dual Tone LED flash and more with this one.
The camera is equipped with a plethora of editing tools and has manual controls and more for further customization. The video recording support for this one is 4K while there's also ample audio recording capability integrated within.
7) Asus Zenfone 3 Zoom (Best Zoom Facilitated Dual Camera Phone)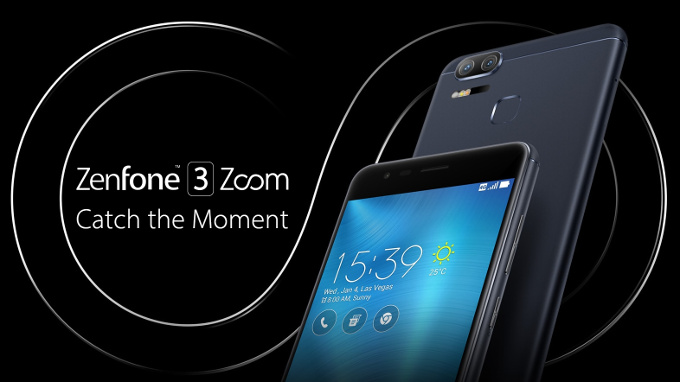 Asus has been ever present in the smartphone industry with their Zenfone series and made quite a news back then when they launched their Zenfone Zoom series. Zenfone Zoom series is famed for its camera and the upcoming worthy successor of the same Zenfone 3 Zoom is set to make the heads go round. It was announced at the CES 2017 and is set to be launched in the nearby months.
It comes with two 12-megapixel cameras where one of them features a wide-angle lens. Its aperture is stipulated as f/1.7 and is powered by Asus SuperPixel technology. It features 2.3x optical zoom and allows you to switch between the lens to capture the best of in-depth images.
You can avail phase and laser detection autofocus with this one along with OIS and EIS and RGB color correction. There's also the option of 4K video recording with 6-element lens and dual tone LED flash. It's a decent powered piece and is sure to add a new dimension to the camera genre of the smartphone.
8) Oppo R11 (Best Dual Camera in terms of Software)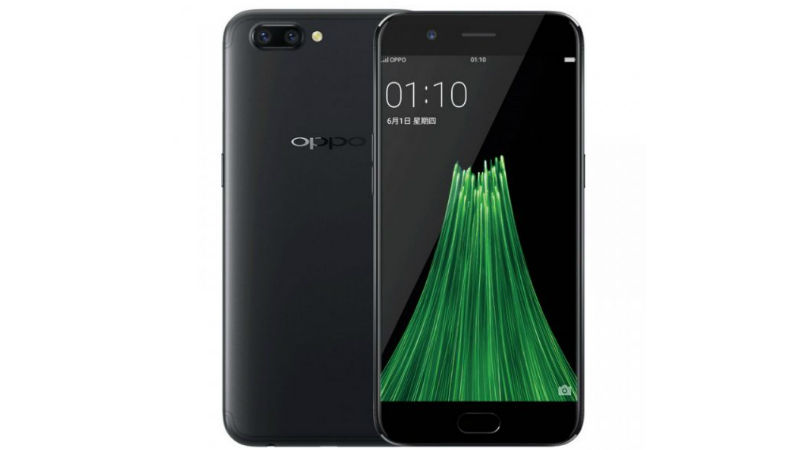 Listing out best dual camera smartphones and leaving out Oppo will never be a thing of existence. Oppo, the Chinese giant are known for their top line smartphone equipped with finest of cameras and this model from them is true to every word.
Oppo's R11 comes with the dual lens on the rear side with specs of 20 megapixels and 16 megapixels. The 16 megapixels offers 2x zoom and comes with lossless zoom. In fact, Oppo worked with Qualcomm to develop a customized imaging processor for themselves which allows it to process the images pretty quick even in the high-resolution layout. It also has customized software for enhancement in camera experience and is sure to shore up your camera experience.
9) Xiaomi Mi 6 (Best Option for Dual Camera and Specs)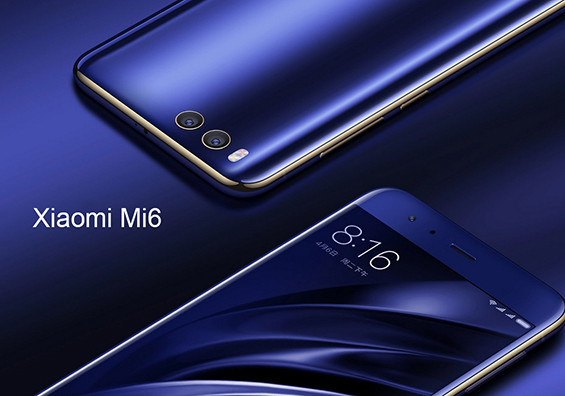 Once placed as the most valuable start-up company in the world, Xiaomi is certainly something to watch out for. They have been offering fine performance backed smartphones at an affordable tag since their inception and have made quite a fan following till date. Their smartphones are backed with next-gen features and this Mi 6, the current flagship torch bearer to bears finest of specs around. We here would be looking at the camera side of the things for this one. Join in.
Xiaomi's Mi 6 comes with dual camera set-up on the rear side with lens bearing 12-megapixel imaging sensor and a secondary 12-megapixel telephoto lens. The lens comes with 2x lossless zoom. The focus for the primary lens is a f/1.8 aperture with 1.25-micron pixels. It has 4-axis OIS and features Sony IMX386 imaging sensor.
The secondary telephoto lens features a focus of f/2.6 aperture with 1.0-micron pixels and is powered with Samsung's S5K3M3 ISOCELL sensors.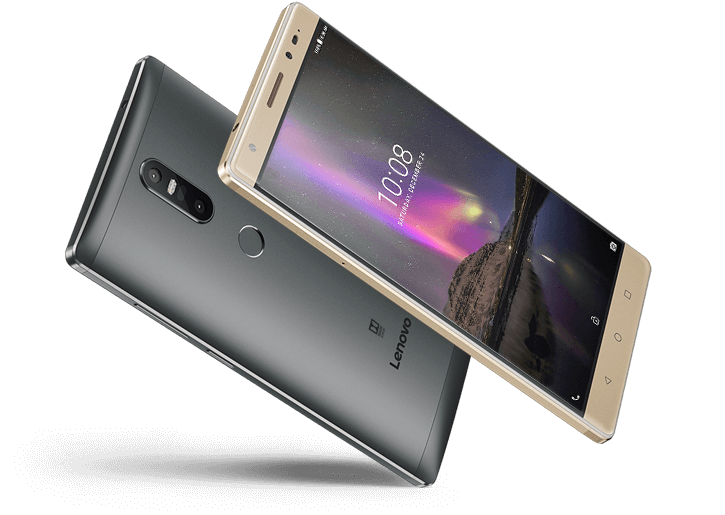 Lenovo has become a smartphone giant over the years adhering to its fine lineage of smartphone and it can be glowingly stated about Lenovo that they have continued the legacy. This one from Lenovo marketed as Phab 2 is an interesting smartphone to have for.
It comes with the dual camera lens on the rear side and has a 13-megapixel sensor for both the primary and secondary lens. It comes with Fujitsu's Milbeaut Image Signal Processor and sports options like phase detection autofocus. The dual camera option on this one allows it to feature enhanced focus or blur images as per the respective background.
There's plenty of camera modes on this one like Pro Mode, panorama, night mode, AR mode, dual camera and much more. However, the same is devoid of optical image stabilization.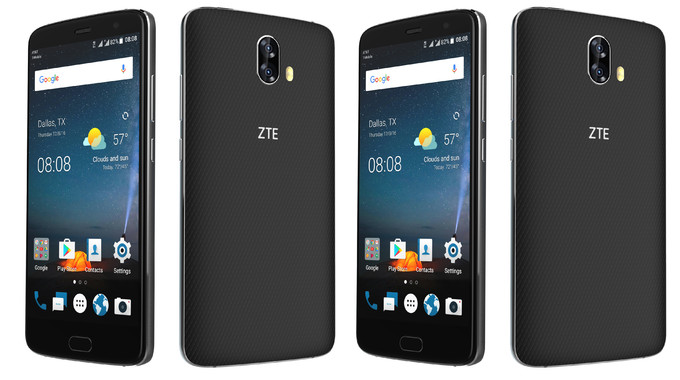 ZTE is another one of those Chinese adversaries that have been making big names in the smartphone industry. They have carved a niche for themselves in being one of those affordable fine performing smartphone equipped with top-line specs. This one from them modeled as the Blade V8 Pro ticks all the boxes for our list and is rightly presented down below.
ZTE Blade V8 Pro comes with dual rear camera set-up featuring a dual 13-megapixel camera. The rear camera has phase detection autofocus and is equipped with Dual LED flash. It has great shutter speed and offers an option to capture the images with great effects.
One of the sensors of the camera offers monochrome mode adhering to it is a monochrome sensor. It further comes with control option for the LED flash. You can also change the aperture to either wider or narrower frame as per your desire. The camera further supports 4K video recording facility too.
12) Huawei Honor 6X (Best Budget Range Dual Camera Phone)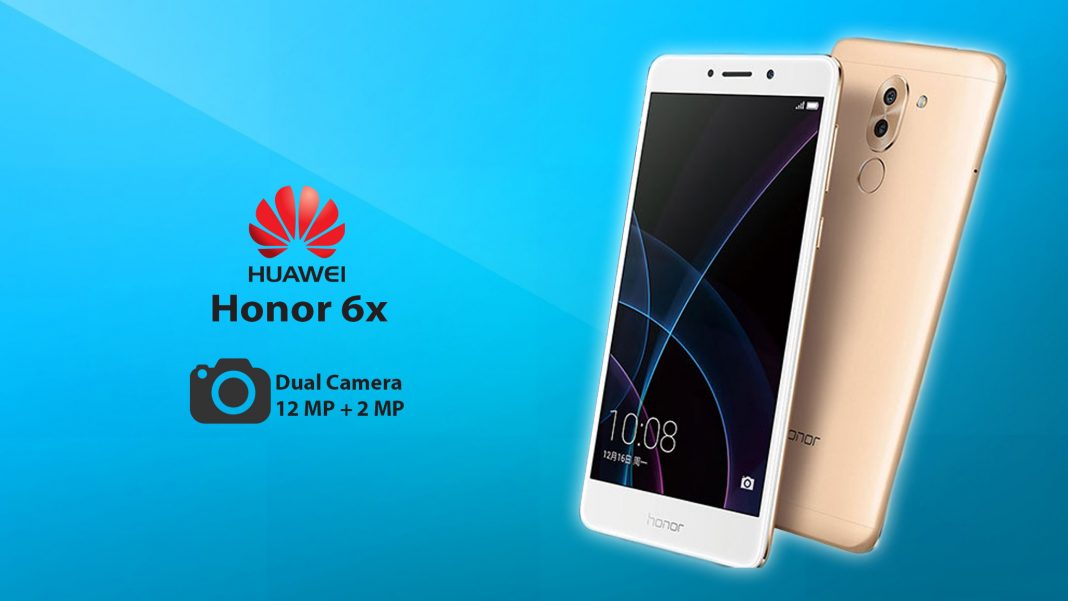 One for those seeking a dual camera phone in the budget range, this one proves a fine option to have for. It comes with Huawei impressive camera specs and doesn't create a dent in your pocket. It has the dual lens of 12 megapixels+ 2-megapixel on the rear side featuring Phase Detection autofocus and LED Flash. The presence of dual lens allows it to create images with great effects and wide aperture.
The camera comes with a focusing aperture of f/0.95-f/16 and has video recording facility in the 1080p mode. The ultra-focus time for this one is 0.3 seconds which allows you to capture professional-grade images. There's also the Fast Auto-Focus which helps in rendering after capture focus selection.
The Bottomline
Long gone are those days when phones were just meant for voice calls and all. These days' smartphones are well versed to ward off tough competitions even from the top line camera makers adhering to their advancement in camera set-up. It's a reason why we've been seeing so many offerings coming with great camera aspect these days. The trend is going to bow down yet with more advancements looming in the nearest future.
We had a pretty good time running through the list briefing on the best dual camera phones and hope the same for you. We enlisted the pieces from the top makers like Apple to the current cream of the crop in form of other companies like Oppo, Huawei and Xiaomi too. Let us know your pick down below in the comment section.
We'll be back with another one the next time. Till then it's us signing off for today. Adios