OnePlus 6, the latest flagship killer has boomed out like an explosion in the smartphone world. It has conquered all the reasons to be called "true" flagship. OnePlus has always maintained its legacy and doing the same in offering the premium features at low prices. What more a user will crave if he's getting the high-end configuration device in middle range. Guess, what more, here is our post to acknowledge you with 21 Best OnePlus 6 Tips and Tricks which can help you master the latest OnPlus Flagship.
OnePlus has earned respect with gaining 100 cr. in the first 10 minutes of the sale and with this, it has broken all the records with the device over last year's 5T. Vikas Agarwal, The general manager of OnePlus India, further stated that OnePlus is up with the aim to offer Premium smartphone devices with utter simple user Interface which will be fully customizable and depict the best blend of design, power, and configuration.
Nevertheless, the most exciting point which engaged users is neither "notch" nor "camera" but the allowance to test the new Android P version. The device will come in 19:9 screen ration for immersive display experience. It will be available in 3 variants Midnight black, mirror black and silk white, under two different specifications which are 6GB RAM + 64GB storage and 8GB RAM + 128GB options for $529 (Rs 34,999) and $579 (Rs 39,999) respectively. Moreover, there is also a special Avengers Edition featuring 8GB RAM and whooping 256GB storage at Rs 44,999 in India.
21 Best OnePlus 6 Tips and Tricks
Let us get started…
1. Enable/Disable the Notch
As companies are moving towards making their phones completely bezel-less but in order to achieve a bezel-less design, a notch was introduced consisting of a front camera, earpiece, and all the essential sensors. However, as many praised "notch" while some hated it. Although as OnePlus is known for listening to their fans/users, they have added a feature to turn off the notch, if you hate it.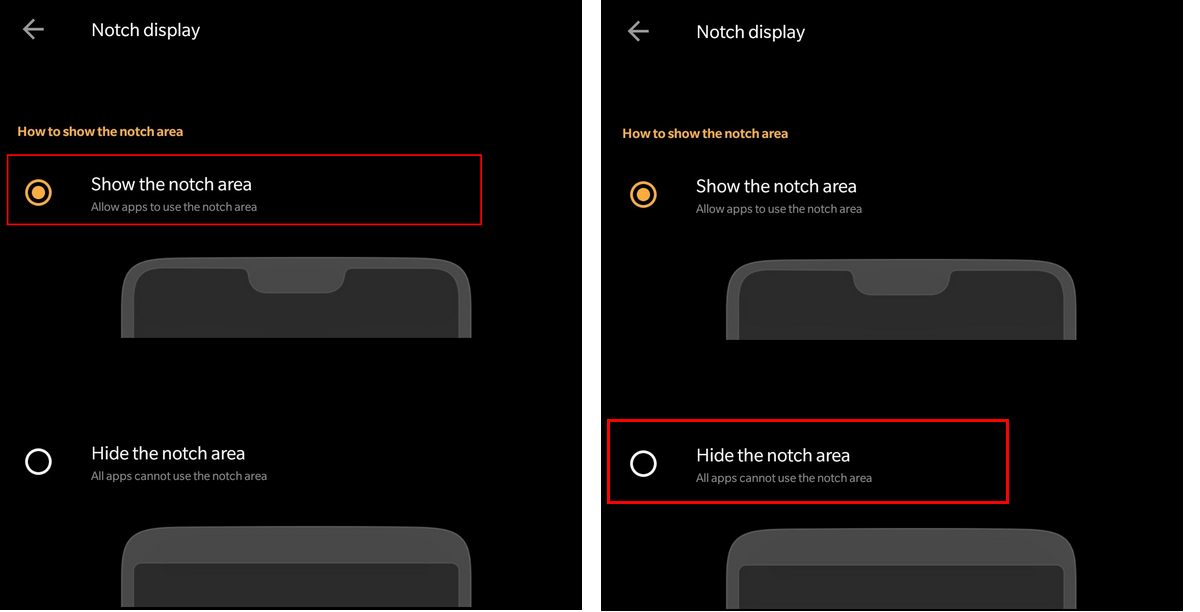 You can easily enable or disable "Notch" according to your preferences on your latest flagship phone. To enable/disable head to Settings >> Display >> Notch Display and you will a menu with the option to enable or disable Notch (refer image).
2. Gestures
Today, Gestures are a must-have feature on every phone as it saves quite a lot of time plus fun to use and your OnePlus 6 has them and they work perfectly well. To check out the list of gestures under settings and just select the gestures to activate.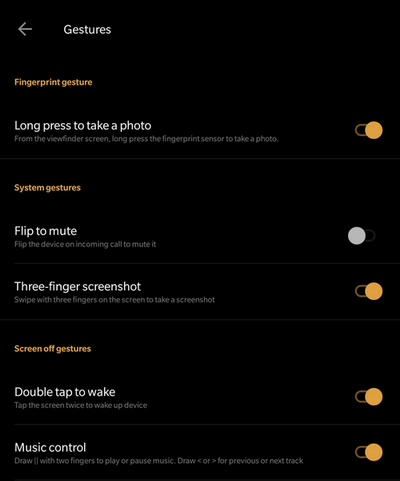 a) 3-finger Swipe Screenshot
Taking has never been easy before but with OnePlus 6, you just need to roll 3 fingers together on the screen to take the screenshot. No matter which screen you are on, it will take a screenshot. However, if you tend to take an extended screenshot, just click on icon appears after you screenshot and it takes the screenshot of the whole screen.
b) Music Control
Controlling your music now can be done right from the locked screen. Once you activate it, you can easily perform tasks like Play, Pause and Skip to next or previous track. Just draw the gestures with your fingers and it will be done.
c) Double Tap to wake Up Screen.
Double tap the screen to wake it from the sleep. This is surely a common feature which you have witnessed in many devices but lets you wake up your device without pressing the Power button.
d) Flip the device to mute the call
You need not press any buttons anymore to mute the ringing calls, just flip the device with backside up and you're done if you have activated the gesture.
e) Long press Fingerprint sensor to take pictures
While you in Camera App, you can now easily take pictures by long pressing the fingerprint and it automatically captures the picture. No need to struggle to get your finger to the capture button anymore.
f) Gestures to Open Applications
What is better than opening your favorite apps just by drawing a gesture. With your OnePlus 6, you can set five gestures to five of your favorite application you mostly use.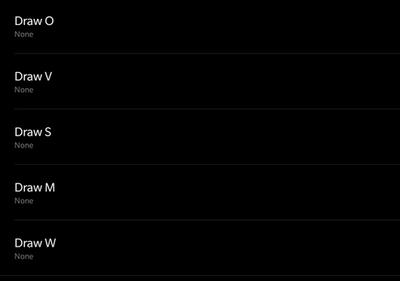 Now the next time you want to launch the assigned application, draw the gesture from the locked black screen and it will open them quickly.
As smartphones are going completely bezel-less and have shifted to software buttons rather than the old physical hardware buttons. Now with the integration of software buttons, we can choose how you would like to navigate on your phone.
Well on OnePlus 6, you get 3 options for Navigation Controls, you can choose either of them to navigate:

a) Fixed Navigation Bar
It is the regular fixed navigation bar which appears on the bottom of the screen what we generally on all phones these days.
b) Hide the Navigation Bar
It is similar to the fixed navigation bar but it disappears when not in use and appears when you swipe up from the bottom of the screen. While you have chosen this option you can also fix the bar by tapping the small circle appears on the left of the bar and it will stay until you tap back on it.
c) Navigation Gestures
Choose this option if you completely want to make use of the 19:9 ration gorgeous display. After you select this option, the navigation bar completely disappears and lets you navigate using swipe up gestures. It is almost the same you would have seen on the iPhone X, just swipe up from the bottom of the screen for Home, Back and Recent Apps Actions.
To choose from the three given navigation control options, open Settings >> Buttons >> Navigation Bar & gestures and select from the options according to your preferences.
4. Customize Bokeh Shapes in Portrait Mode
The portrait mode in current smartphones has always been the center of attraction. Talking about it in OnePlus 6, you now have the option to customize the amazing Bokeh shapes.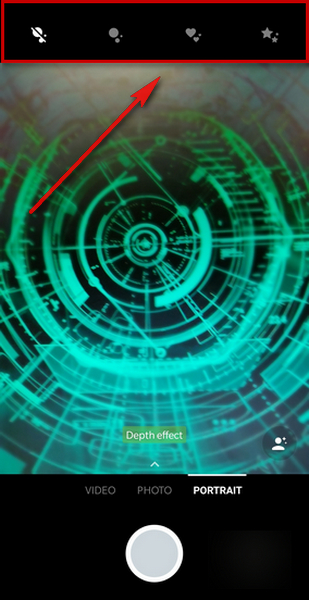 It allows you to play with the light objects in the background by making them blurred and transform the objects into the circles, stars, or hearts.
5. Reading Mode
Reading Mode is a very useful feature using which one can even turn your Smartphone into an eBook reader (similar to kindle). Even in it allows too many options, like if you prefer reading mode for all the time, if not then you can select it for some specific applications. You can even witness the sigh of relief with its night mode reading facility.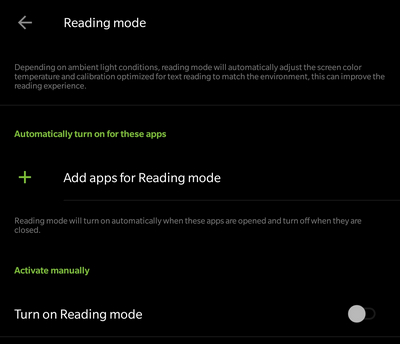 It overall focuses on delivering good reading experiences without stressing your eyes while you are busy in imaging the book's content.
6. Gaming Mode
Are you the one of those who are crazy about mobile gaming but hates the interrupting notifications while you are busy in shooting enemies or taking laps? Well, OnePlus has an option to save you and enjoy your favorite games on the latest Oneplus 6. You can easily switch to the Gaming Mode manually (via notification panel) or add games to it and it will automatically switch to the gaming whenever you tend to launch a game you have added to the list.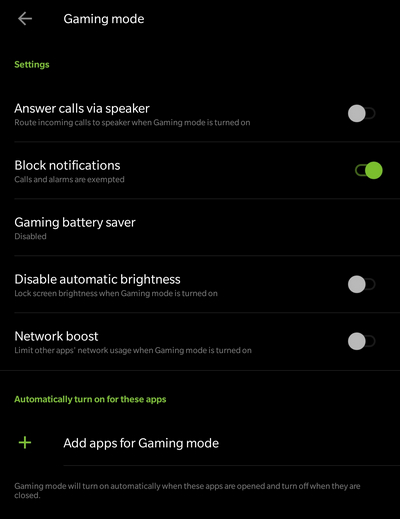 This features adds up to offer ultimate gaming experience by blocking notifications and giving priority to ultimate performance and the network boost. To add games head to Settings >> Advanced >> Gaming Mode.
7. Using Super Slo-mo
Slow-mo has been a really attractive feature since years as it offers you to record moments in slow motion. Although, with OnePlus 6, you can record Slow Motion videos in [email protected] or [email protected].
The [email protected] seems lesser than other competitive smartphones, yet it is quite sufficient to deliver a quality piece letting you record a slo-mo for a minute which you don't get on any other smartphone.
8. Use inbuilt App Locker
Gone are the days when we use to download 3rd Party Application lockers to protect our privacy. However now with OnePlus 6 offers inbuilt app locker which lets you select the application you wish to lock and can only be accessed by entering active security credentials.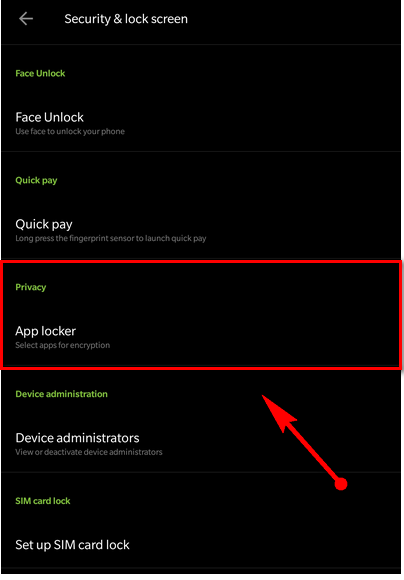 To lock applications go to Settings >> Security & lock screen >> App Locker and select the applications. Now every time you or someone else tries to open that particular application will be asked to enter the security credentials for authorizations.
9. Customize Status Bar
The OnePlus runs on Oxygen OS, a light skinned version of stock Android to provide you interesting set of features and customizations. Moreover, in Oxygen OS, you can also customize the status bar of your phone.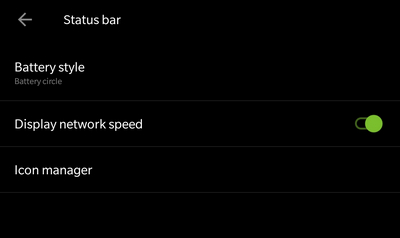 Under the Status Bar settings menu, you will find three options:
Battery Style: You can choose the battery style icon you like.
Display Network Speed: Toggle to show/hide the Data Network Speed.
Icon Manager: Under this option, you can choose the icons you want to see or hide from the Status Bar of your phone.
10. Use Face Unlock
As OnePlus phones are known for speed, likely OnePlus 6 inherits the fastest face unlock around on any smartphone in the market. Inspired by iPhone X's face unlock feature, it was later launched with OnePlus 5T last year. This "face unlock" merely takes 0.4 seconds to recognize your face and unlock the device even while its dark using the assistive light.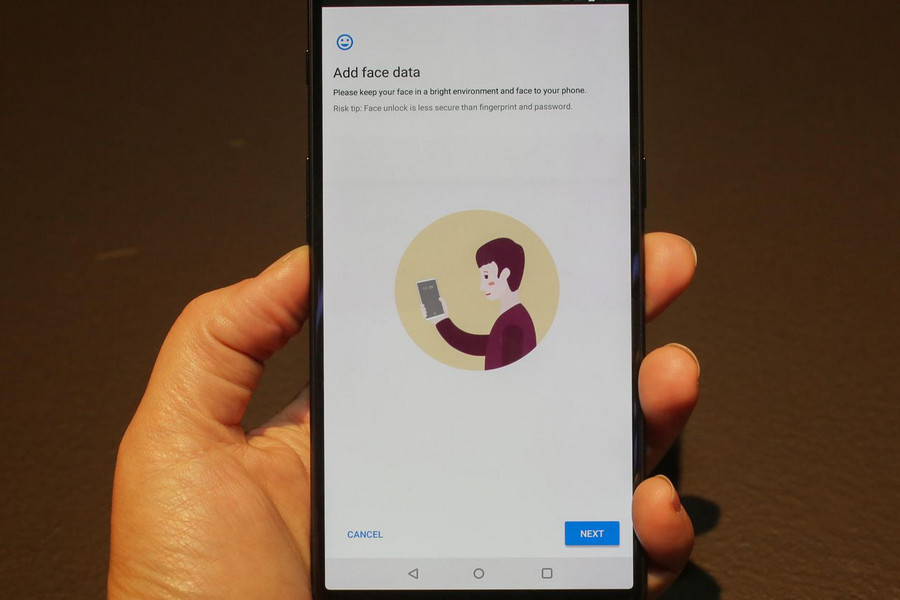 To add your face data on your OnePlus 6, head to Settings >> Security & lock screen >> Face Unlock. However, this feature currently can't be used to unlock Applications using your Face ID as it is not as secure as seen on Apple iPhone X.
11. Enable OTG Storage
Allowing to use External Storage Devices to save or access data right through your phone is an extremely useful feature and is seen on every smartphone.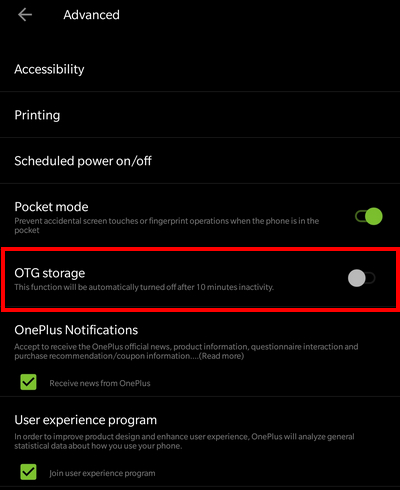 On OnePlus 6, you can easily enable/disable the OTG Storage option in the Advanced Menu of Settings. Upon testing, the device of easily able to run external devices upto 500 GB of storage using the OTB cable. Low Internal Storage is no more an issue now.
12. Use Pro Mode on Camera
The pro mode significantly shows all the reasons to be called the pro. You can manually set the focal points and exposure while you take great shots. It allows you to balance each aspect of the image from lights to ambiance each and everything. Moreover, have you ever wondered about the RAW option in most of the flagship devices. It is because when we edit or process an image in JPEG, it loses the quality.
So same goes with OnePlus 6. It has the option to click the shots in RAW format using Pro mode. Raw mode basically captures uncompressed content by the camera's sensors. At first, these images can appear flat and very casual. But it is important to note that Post processing is compulsory to get the desired results.
13. Enable Quick Pay
Quick Pay is a very convenient feature while making payments via your smartphone. After you enable it, long tap the fingerprint scanner while the phone is locked and you will be redirected to the Quick Pay option. You can use Paytm, or any other mode of payment which you can choose in its settings.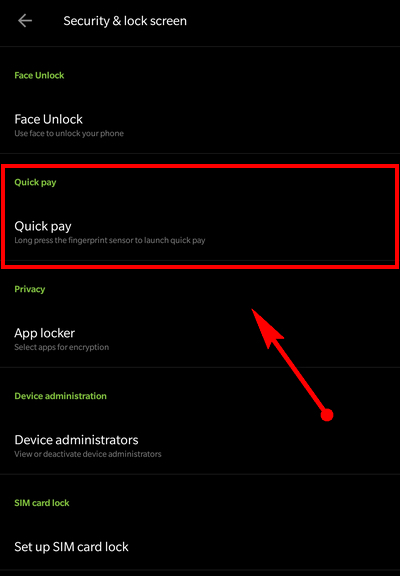 To enable this feature, find the Quick Pay option under Settings >> Security & lock screen.
14. Customize Home Screen
OnePlus's Oxygen OS is popular for allowing user-level customization according to an individual's preferences. To customize, long press on home screen and the bottom of the display, you'll find the options Wallpapers, Widgets, Home Settings. In the Home Settings, you will find the customization options, you can customize the following actions under the settings.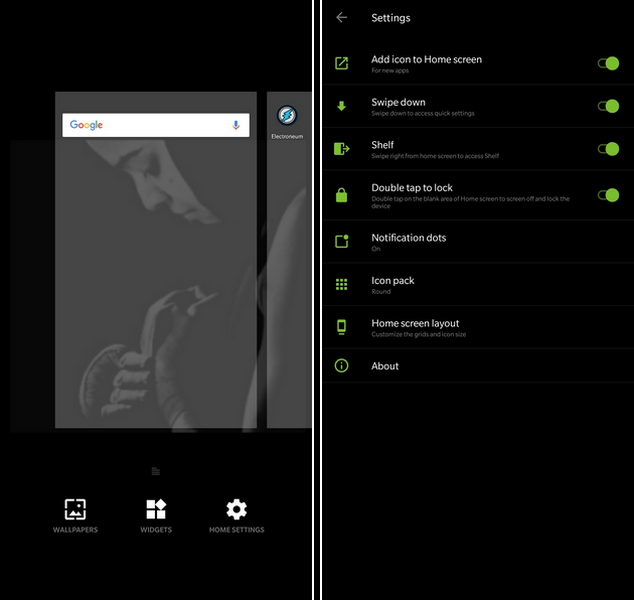 Icons Pack: Can customize the appearance of app icons.
Double Tap to Lock: While you are on home screen, just double tap to lock your OnePlus 6. Enable it under the Home Settings.
Home Screen Layout: In this, you can select the icon's screen alignment and its size.
Shelf: You can toggle to show or hide the OnePlus Shelf.
Notification dots: You can choose to see or hide the Notification Dots on individual applications.
While other camera phones are improving, OnePlus in OnePlus 6 has added a new recording format and is now capable to record 4K videos at 60 fps. There are few more improvements in OnePlus 6's camera by adding OIS to it making your recordings smoother than ever.
You can change the quality settings in Camera which now has two options of [email protected] and [email protected] to choose.
16. Customize Alert Slider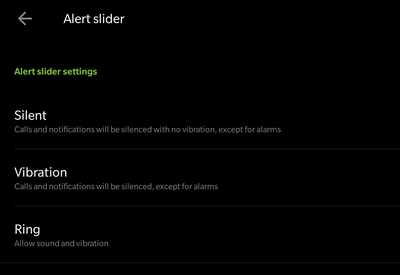 Alert Slider is just something which we have witnessed in iPhones usually. Well not anymore, OnePlus 6 has Alert slider which lets you choose between putting your device in between, Silent mode, Vibrate mode or Ringing mode.
17. Enable Quick Search/History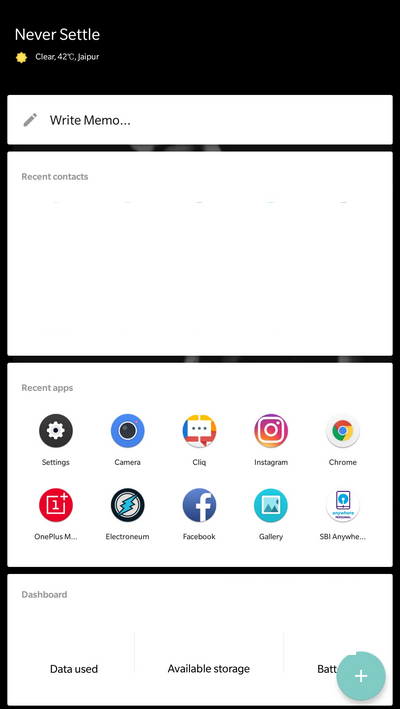 It even gives you option of quick search or anything which you've used last. Swiping left on the home screen will take you to the page of Recent calls, applications or actions.
18. Smart Folder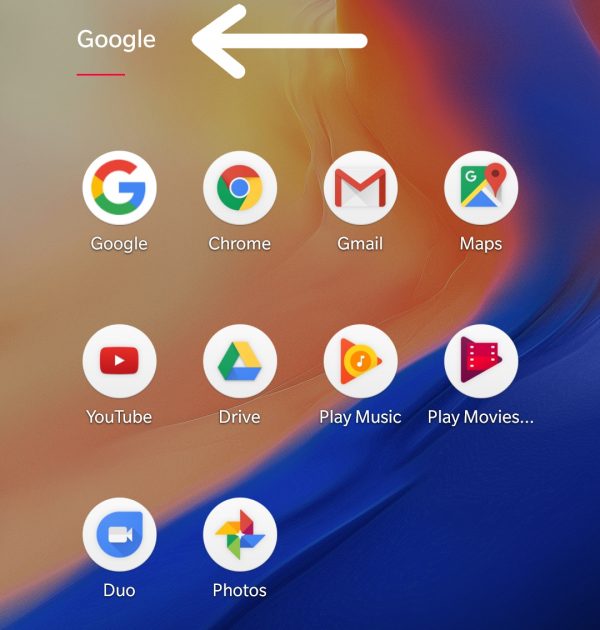 As OnePlus 6 is fueled by the latest update called OxygenOS lets you access the Smart Folder. Smart folder automatically creates the folder and name it accordingly. Suppose you are using a lot of Google supported applications then the folder will automatically name it as Google Folder.
19. Dual VoLTE
We all are aware of OnePlus 6's strong chipset, Qualcomm's Snapdragon 845 chipset which clocks at 2.8 GHz. So goes with the giant offerings. The device supports dual 4g VoLTE calls on both the networks which are plugged in its dual sim slot.
20. Customize Button Actions
Again bragging about its full customization facility. You can interchange the navigation buttons as well as change the facility you can use due to them. With each button press option, you'll get two.2 option within which you can choose the option you need fastest.
Home Button
Recent Button
Back Button
21. Earphone Mode and Audio Tuner
The Earphone mode contains pretty good options list. It has Auto-Play which automatically resumes the music playback when connecting to the earphone. It even broadcasts the call information via earphones.

Coming to Audio Tuner, it has the Audio switch which will come into effect when you have connected the headphones with it. You can enhance the audio setting by manually changing the Equalizer settings. You can save your presets as well, of your changed settings.
Bottom Line: Hidden Features of OnePlus 6
OnePlus 6 is device packed up with the great features which you can just witness in high-end phones. It has the attributes of delivering the best in just the middle Range pricing. Unlike the high-end smartphones of Apple and Samsung.