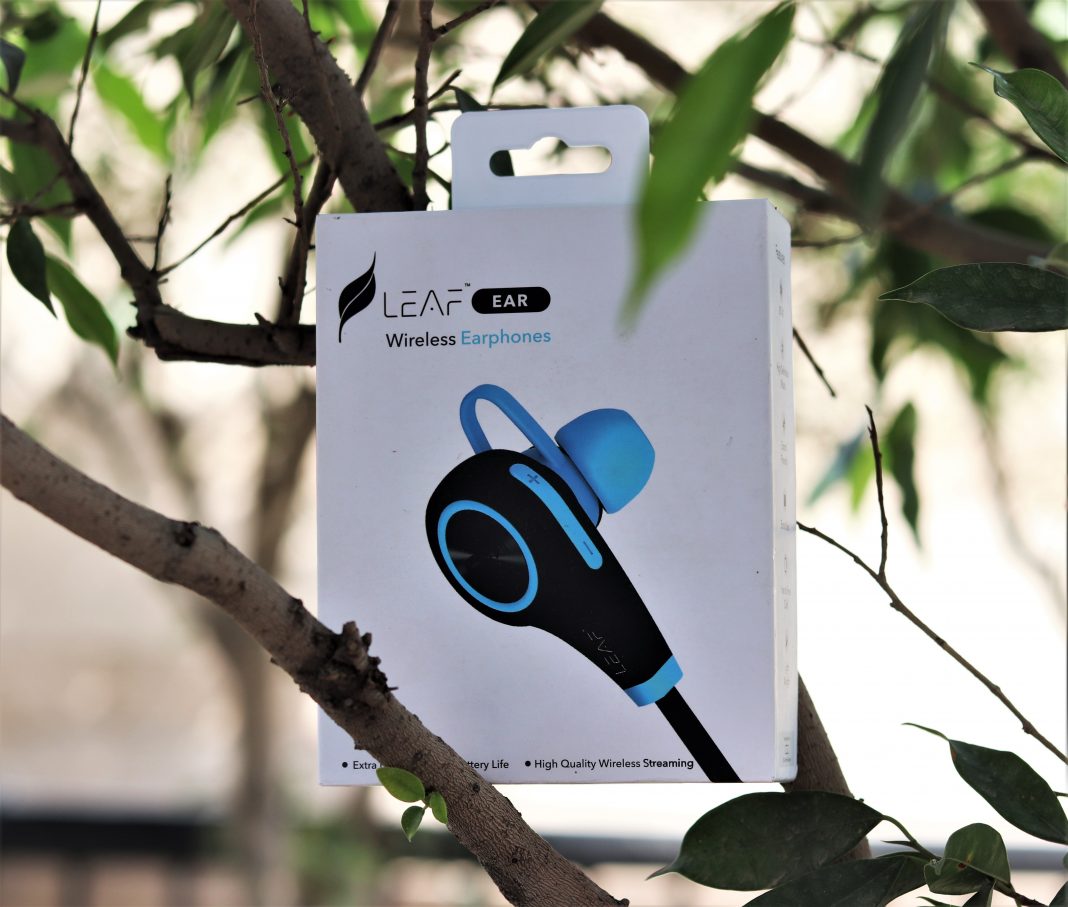 Whether you are a night-owl or the early morning gym freak, if you know your music right and can dance to the smallest of the beats, LEAF EAR is the set of Wireless Earphones which will redefine music for you!
LEAF EAR is a branch of LEAF Innovations Pvt Ltd, started as a project in University of Illinois, USA, it is now all set to take over the world of music lovers with LEAF EAR Wireless Earphones.
'Designed to feel the music' LEAF EAR Wireless Earphones is an all-new innovation for the ones who can match their every step with the rhythm of the music around them. Its superior bass, sleek design, and HD Wireless Streaming bring you the live recording studio experience no other set of earphones can. Despite being wireless, the whopping 4.1 Bluetooth delivers an extraordinary sound quality that transports you to an all-new world. The headphones also facilitate Hands-Free calling in case you get a call when you are carrying coffee in one hand and an iPad in another. While we are at it, you can connect your set of LEAF EAR with Laptops, iOS, and Android devices.
Design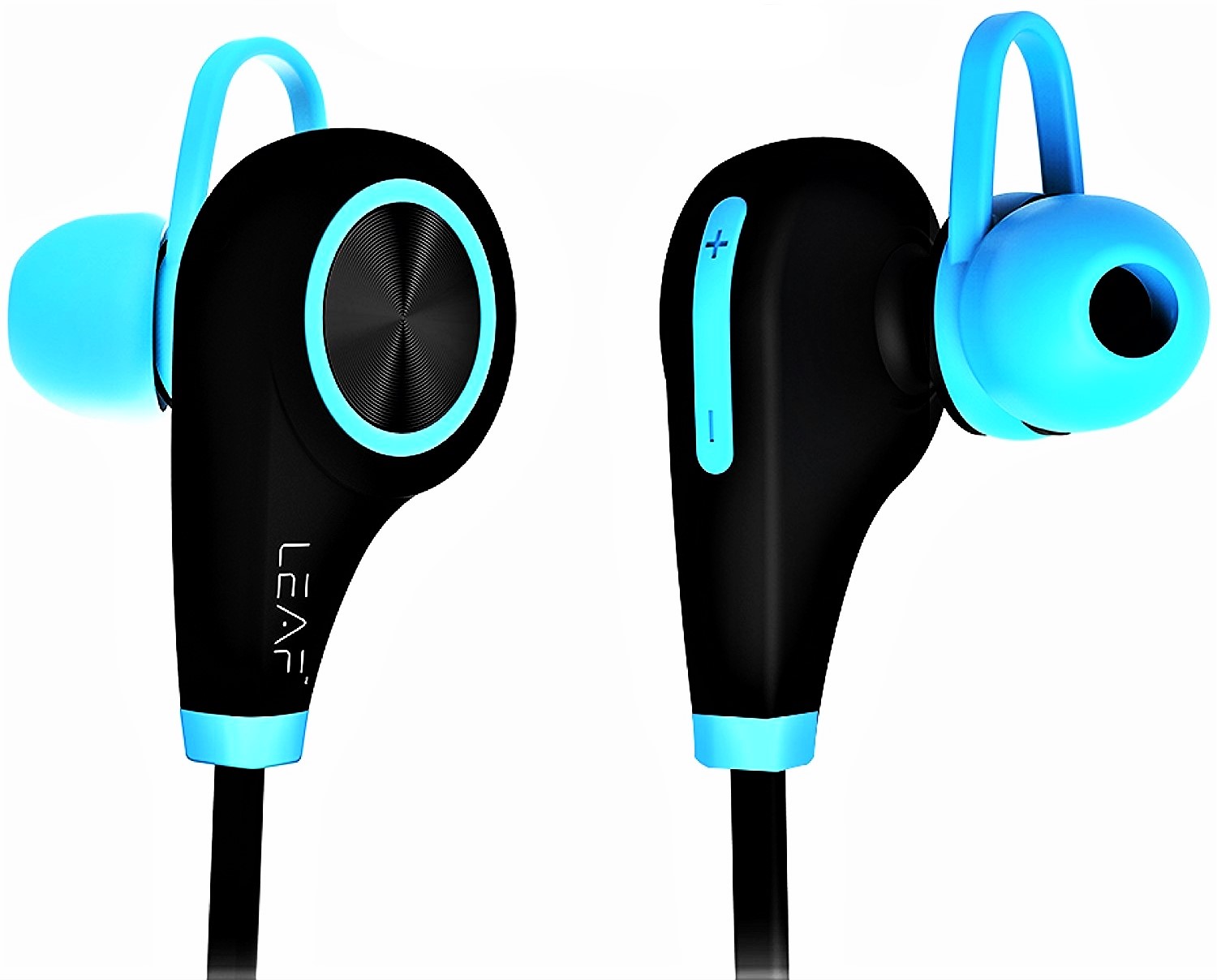 In-Ear Wireless Earphones by LEAF are designed ergonomically with immense care for the convenience of the user. The earphones weigh a mere 14 grams, not making them a burden on your ears which are looking to relax after a tough day at work. The negligible weight lets you groove to your favorite music anytime, anywhere. LEAF EAR Wireless Earphones come with 3 different sizes of earbuds, each pair is made up of gel-flex silicone, giving you a comfortable and secure fit.
Controls
The controls are placed strategically on the circumference of the earpiece to enable the user to administer actions with ease. You can perform actions like turning the volume up or down, switching to the next or previous song and pausing or playing with just 3 buttons. Not just that, these 3 buttons also cover hands-free calling. Here are a few functions its controls can perform:
Vol+/Vol-
Power On/Off
Play/ Pause
Previous/Next Song
Answering/ Rejecting Calls
Mute/ Unmute Microphone
Call Transfer: from Headset to Phone/ From Phone to Headset
Redial
Isn't that quite a line-up of functions for a set of earphones?
Tangle-Free Design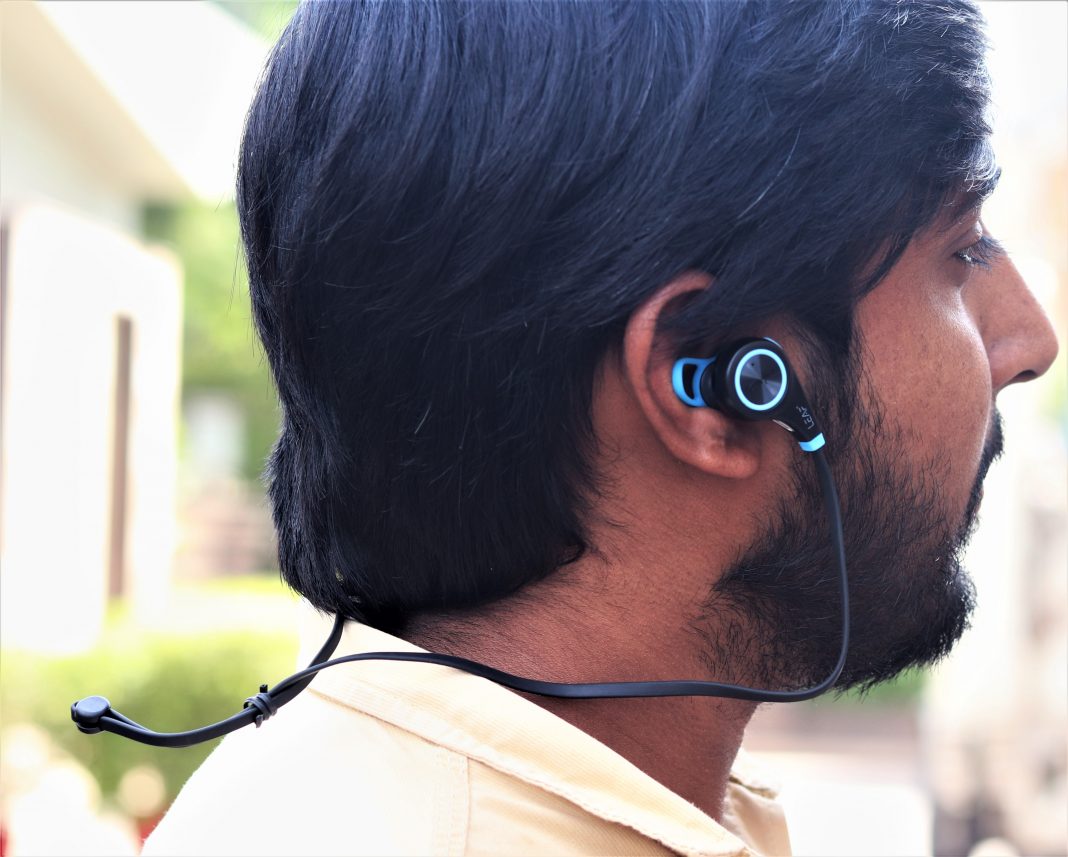 One thing we dread while looking for a pair of earphones is the fact that we will find it tangled to the end of life every time. But, being wireless LEAF EAR is tangle free! And their flat cable design is to ensure longer durability and strength to the wire.
Sweat Proof and Splash Resistant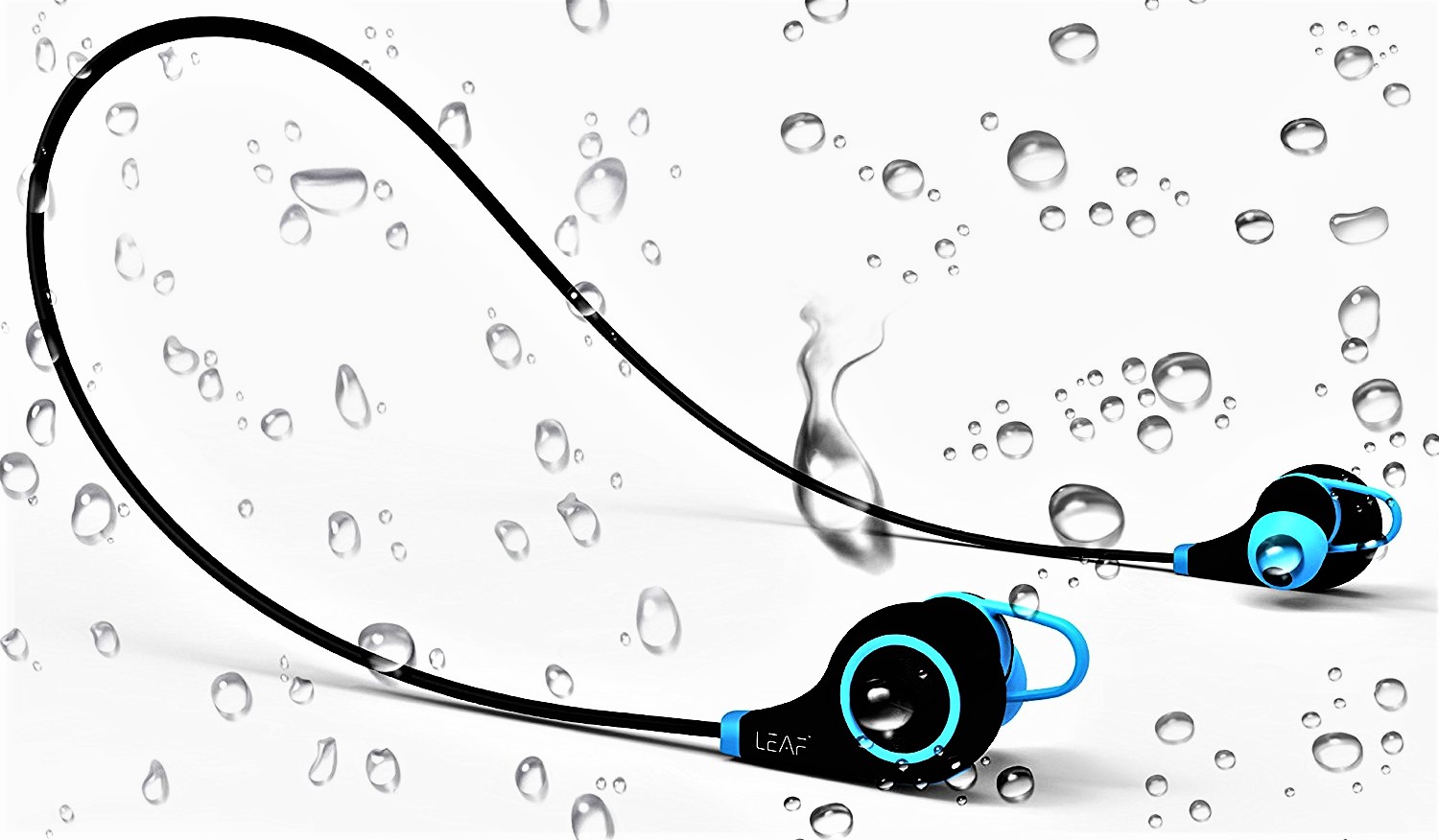 The earbuds are sweat-proof making LEAF EAR a perfect companion for gymming enthusiasts, dancers, runners, etc. Plus, if you ever feel like hitting the track when it is drizzling outside, your music will carry you miles with the splash resistant and rainproof LEAF Ear Wireless Earphones.
LEAF EAR is Available In Some Attractive Colors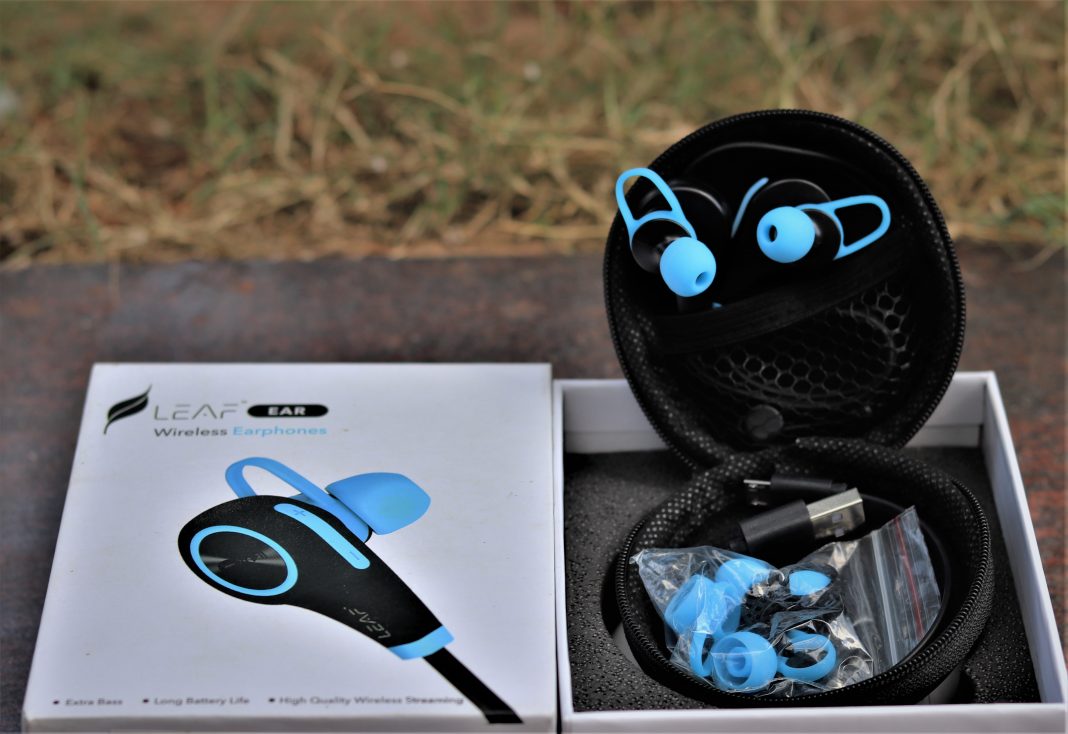 When it comes to appearance, LEAF EAR is sporty, has a matte finish and is available in 4 different colors:
black,
white,
Aqua,
and neon.
The earphones look nothing out of the ordinary, where LEAF have got their game right as subtle is definitely the new cool!
Sound Definition
Audio quality is one major deciding factor which will make the music enthusiast in you fall head over heels for LEAF EAR. It comes with a Built-in Microphone with a balanced left and right ear coordination for the LIVE Studio and concert experience it promises to deliver. The deep bass and absolutely sheer treble are enabled by the frequency reciprocation of 20Hz to 20KHz and sound of up to 104 dB. The exceptional stereo sound with 30-ohm impedance makes it the perfect device for a heart-thumping workout. You can feel the beats run across your soul with the high-caliber bass.
Impedance: 30-ohm
Frequency Reciprocation: 20Hz to 20KHz
Bass:104dB
Built-in Microphone
Connectivity: Wireless 4.1 Bluetooth and EDR
An Impressive High Definition Live Concert Experience
Bluetooth Connectivity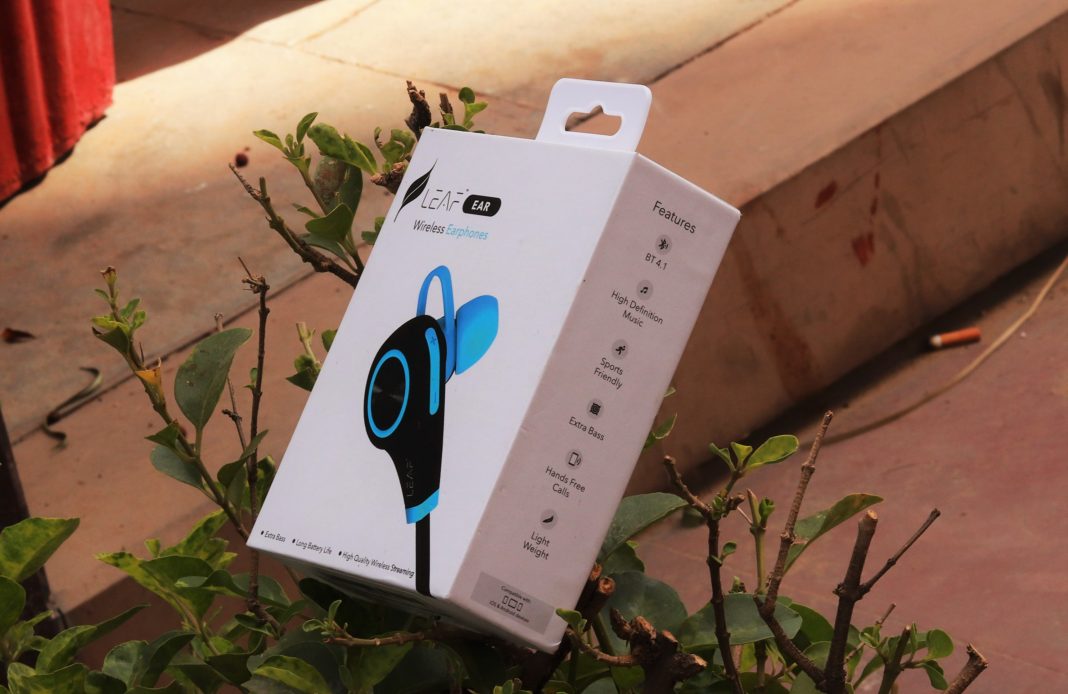 EDR and 4.1 CSR Bluetooth technology powers LEAF EAR to connect to devices which are up to 30 feet away. The learning curve it takes to get the knack of how the Bluetooth device works are negligible. You can connect the device with any laptop, iOS or Android device to get your favorite music straight to your ears. The Bluetooth not only let you experience some incredible music but also lets you attend calls without reaching for your phone.
Power
LEAF EAR is a rechargeable device which is energized by a Lithium Ion 75 mAh Battery which takes 1.5 Hours to get charged up for a power packed playback of 8 hours. And once you have charged the battery and kept the device on standby, it will last you for an unbelievable 150 hours. Plus, the earphones come with a Micro USB Cable, so that you are not left looking for one elsewhere.
Battery: Lithium Ion 75 mAh Battery
Charge Time: 1.5 Hours
Playback Duration in Single Charge: 8 Hours
Standby Duration: 150 Hours
Conclusion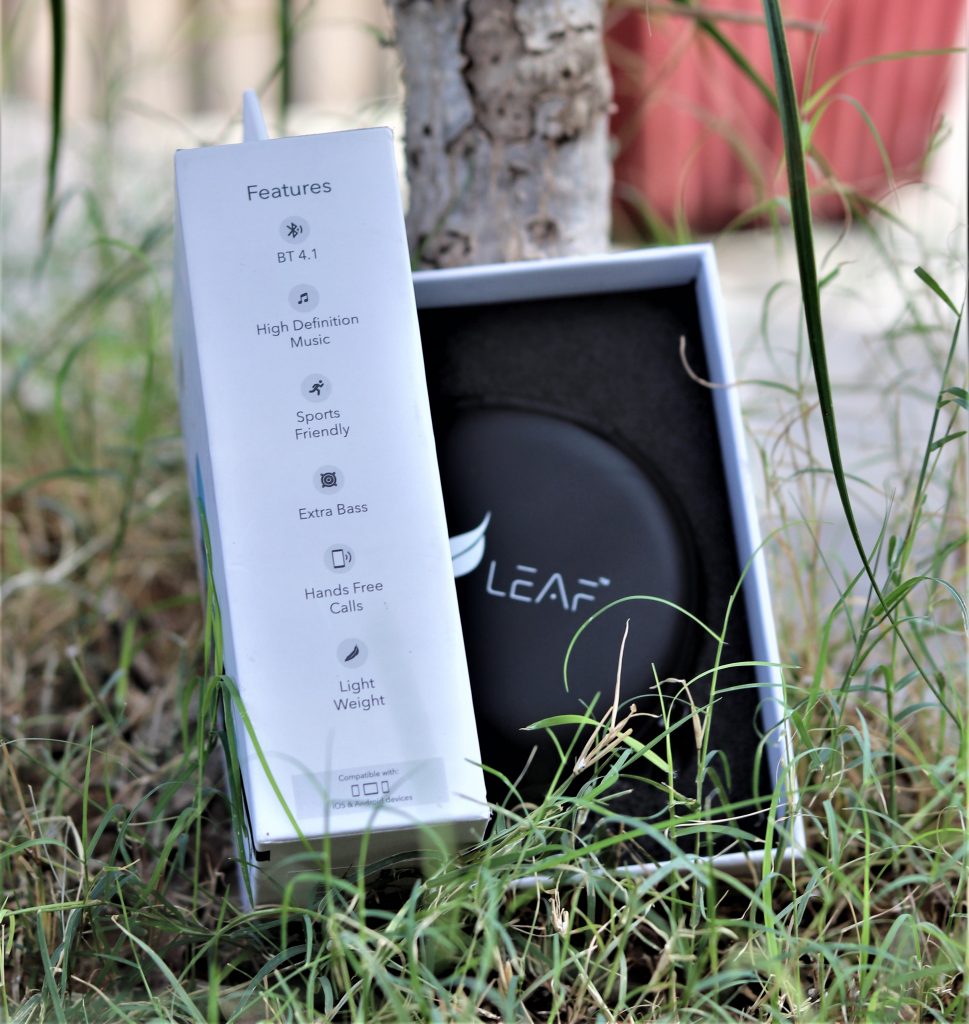 LEAF EAR is a Wireless Bluetooth Earphone developed with great care for design and technical specifications. LEAF Innovations have left no stone unturned to deliver the sound quality which is 2 times better than any of its competitors. Ease of use, great Bluetooth connectivity, sporty design, studio-quality bass, and an impressive battery life are the aspects which define this device encased in a trendy leather carry case by LEAF.
So, if you are looking for a companion that can satiate your thirst for some outstanding music experience like never before, LEAF EAR Wireless Earphone is the device you are looking for! Buy From Amazon.