We are involved in a world full of technology. Our day starts with gadgets and ends with it. Smartphones, Tablets, laptops, accessories of all types, etc. I guess these examples will be few if we look at gadget list. But these are most common one. People own the number of devices, and some even use them together. They even possess Power Banks, chargers different substitute but not all of them together. What a blessing to have all this in one device. NO! It's a technology that raised. Here, We are talking about CHUWI. The four ports USB Desktop Charger Dock, Made in the Shenzen City of China.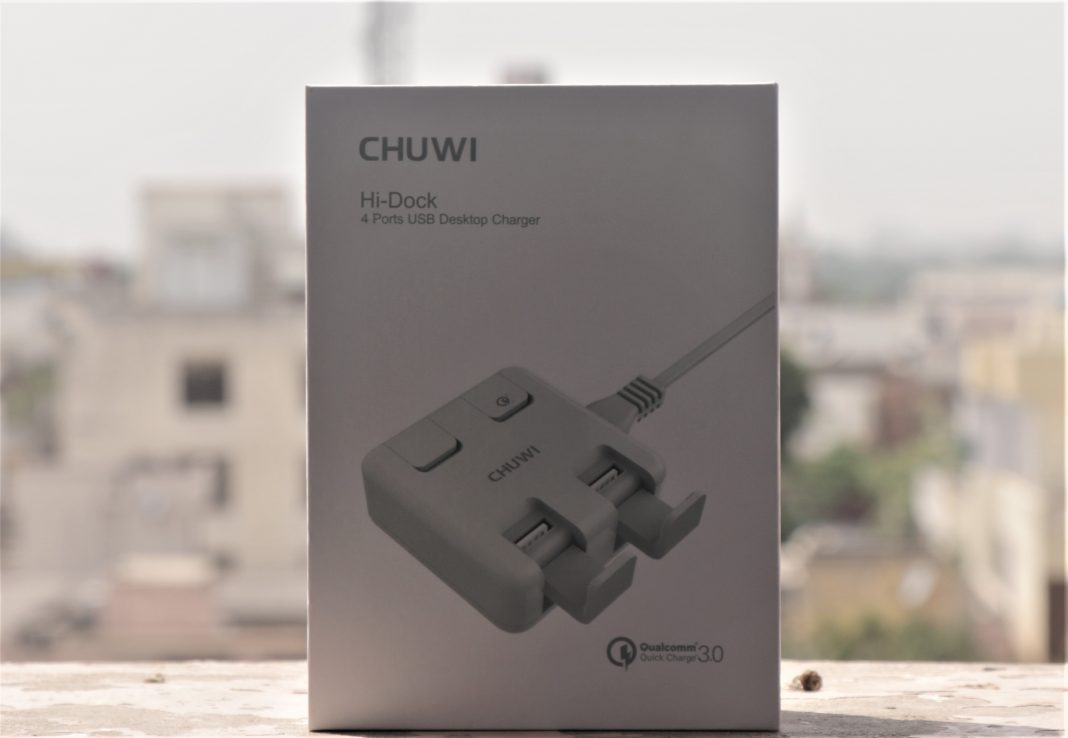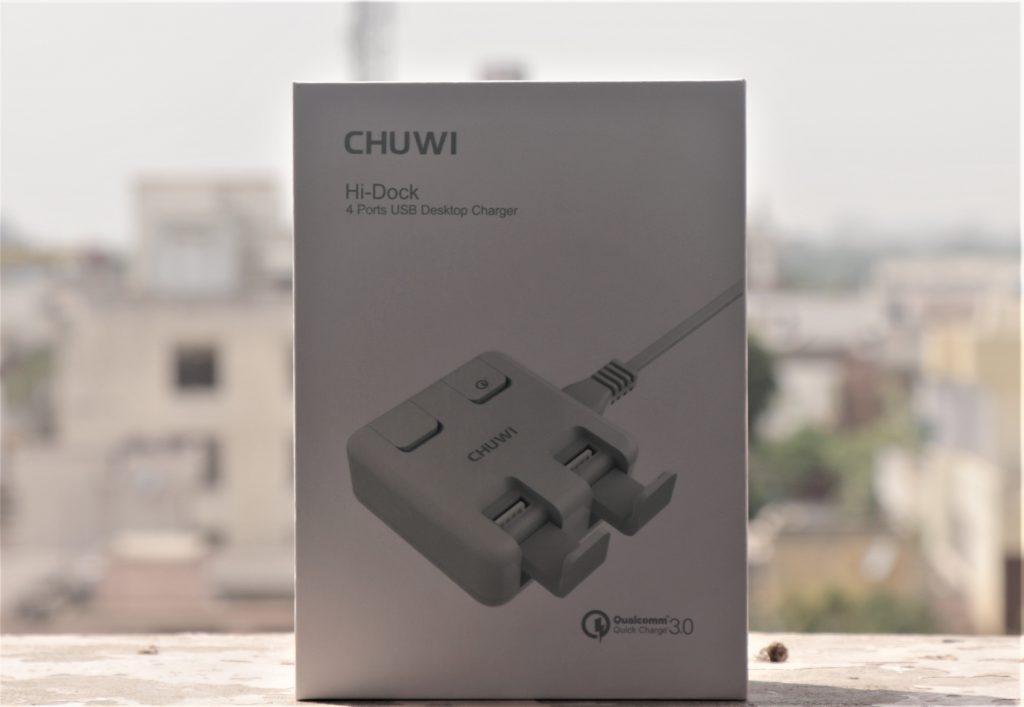 About the Hi-Dock 4 Ports USB Desktop Charger
The product is need of many this is why CHUWI has launched Hi-Dock charging station. People usually travel with a lot of gadgets and charging them all once seem to be a pain in the ass. To untangle this issue, we have this Hi-Dock four ports USB desktop charger. The gear is quite handy for wherever you want to take it or put it. It's Compact Look and design will complement the other gears which will indulge with it. Despite all this, a good supporting gadget which you can easily carry while traveling.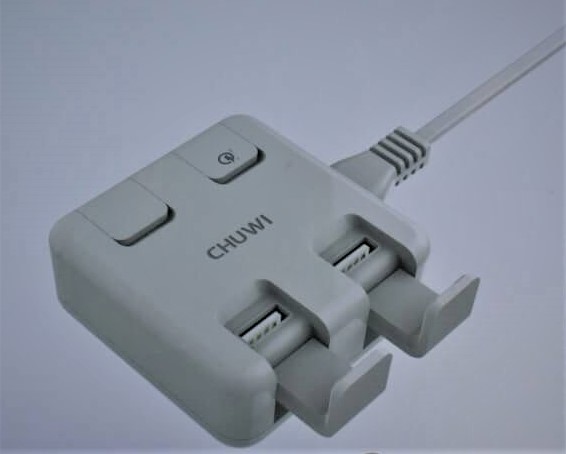 This charging hub allows 4 USB ports which are protected by flaps over it. Carrying on, three of its ports offers output at 5V/2.4A each. However, one of them is supportive to latest quick. The kickiest thing about the gadget is, it is just not charging hub but a portable stand also and provides dust protection to its port.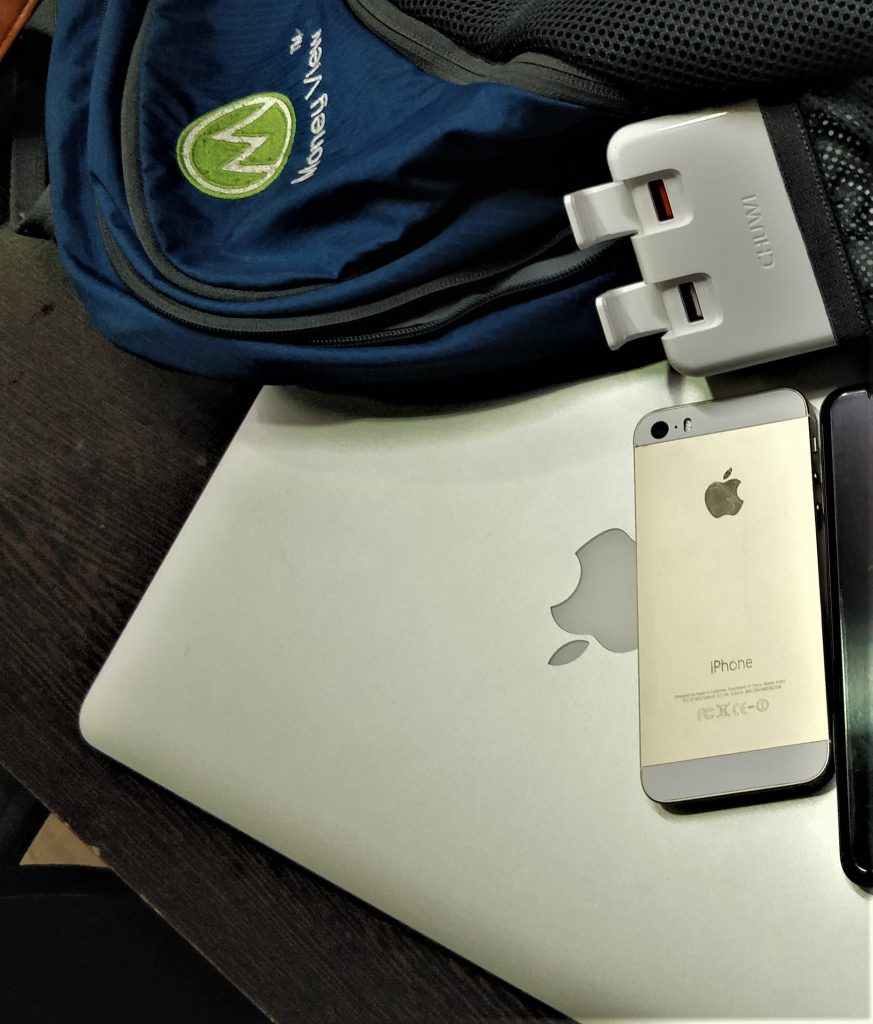 It has QUALCOMM QUICK CHARGE TECHNOLOGY 3.0 which lets your device to get charge faster than ever.  It is compatible with multiple types of devices and gives high charging efficiency than original USB charger. There is one port with the red mark that supports the latest and quickest charge if your device supports that much output.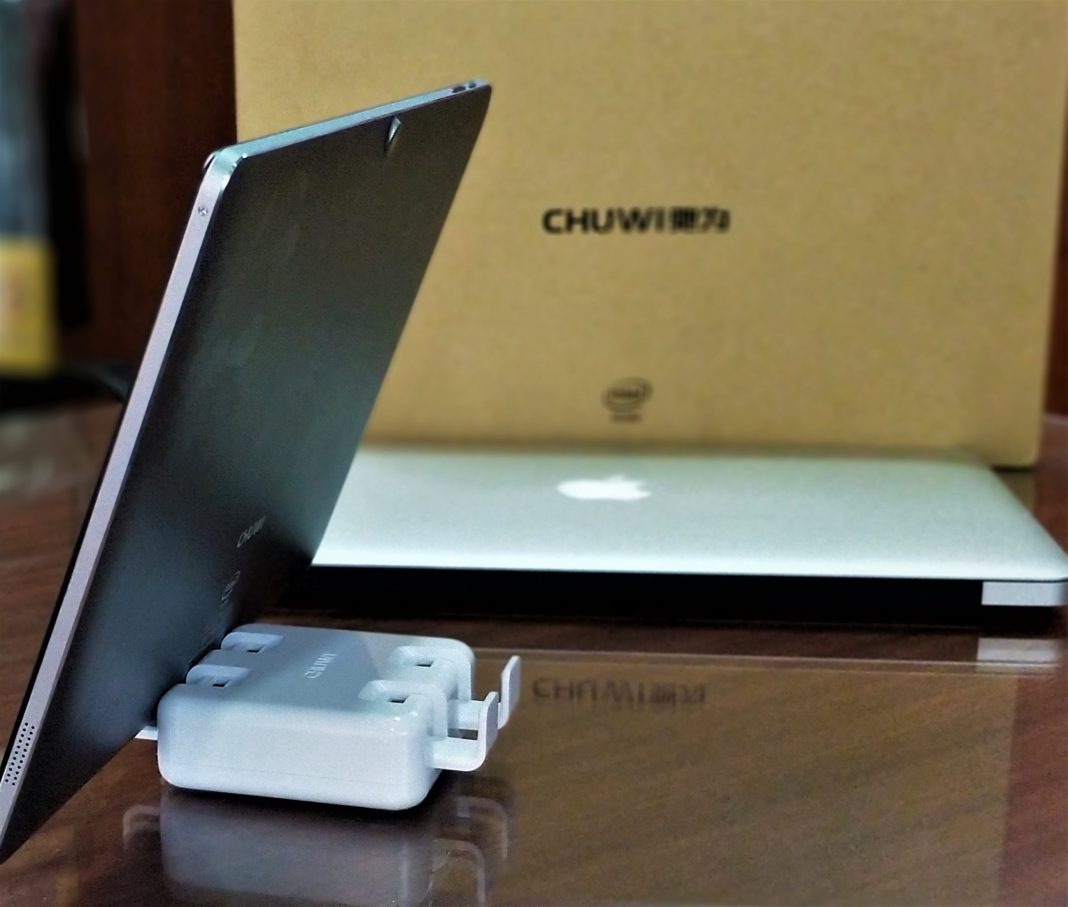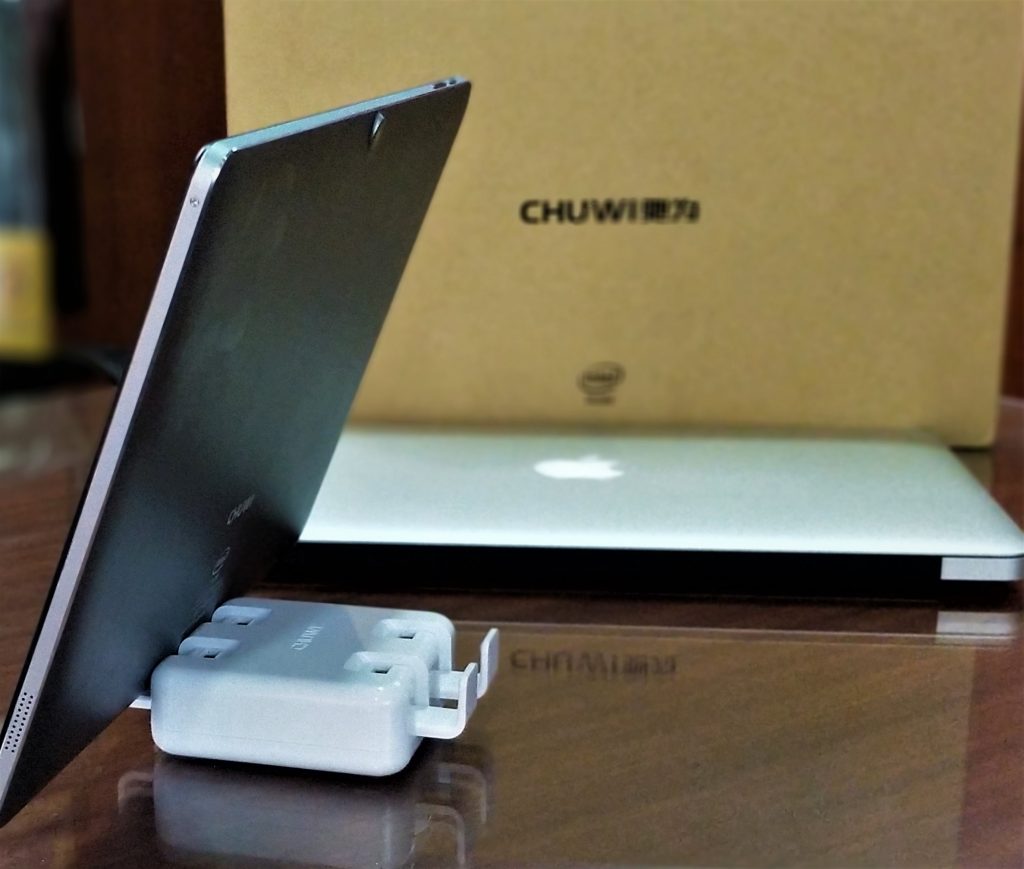 Moving on, if we talk about SmartFlow Technology, all the four ports are equipped with smart IC chipset. That helps in recognizing your connected device and tries to deliver the most efficient and safe charge including all those who don't even support fast charge.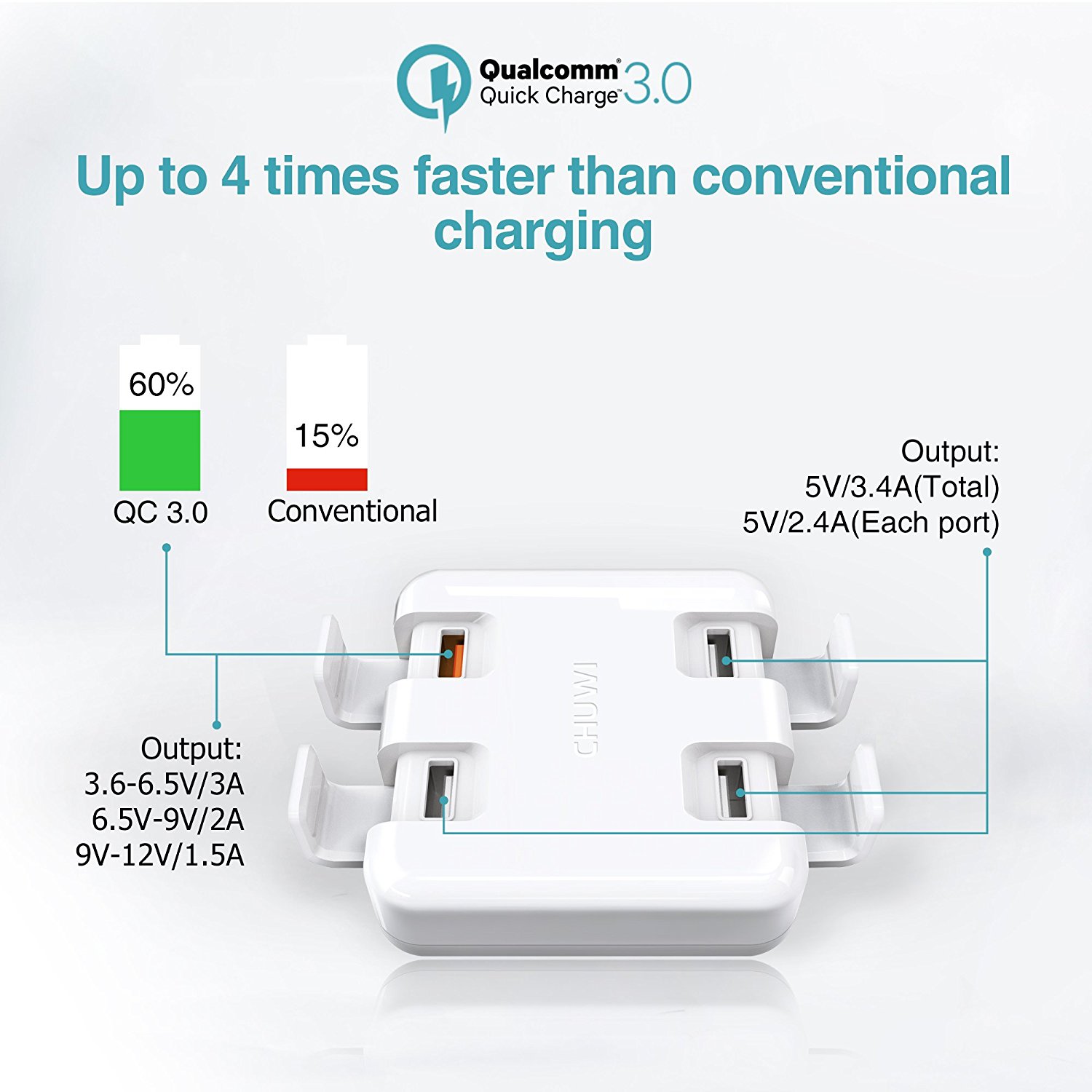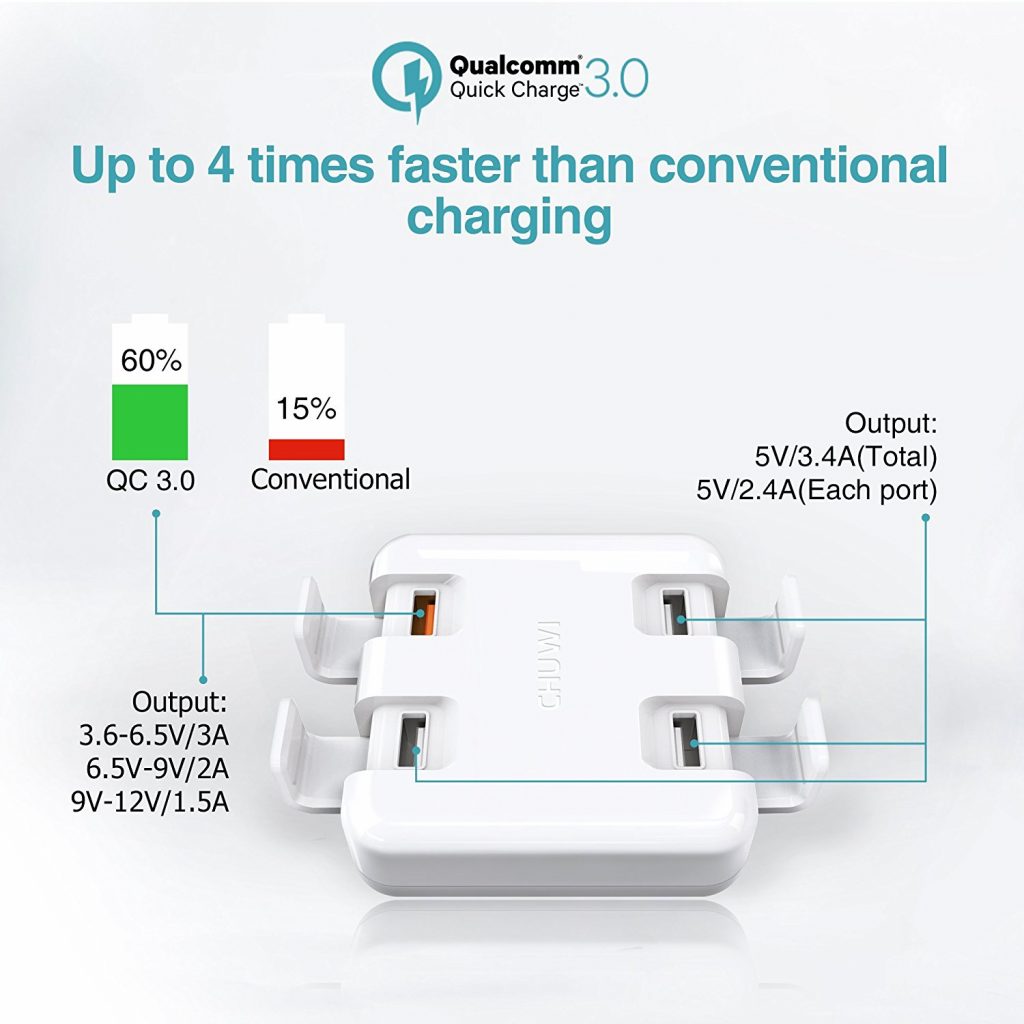 Product Parameters
Product Model: W-100
Size: 80 x 80 x 29mm
Input Parameters: AC 100-240V 50/60HZ 0.85A
Output(Quick Charge 3.0): 3.6-6.5V – 3.0A/6.5-9V/2A,9V-12V/1.5A
Output USB Port: USBx3: 5V/2.4A. (5V/3.4A MAX)
Total Output Power: 35W
Output Port: USB-A
Working Temperature: -10~40 degree C
Working Humidity: 1-~85% RH
Compatible Devices: Phone, Tablets, Digital Camera, Mainstream electronics.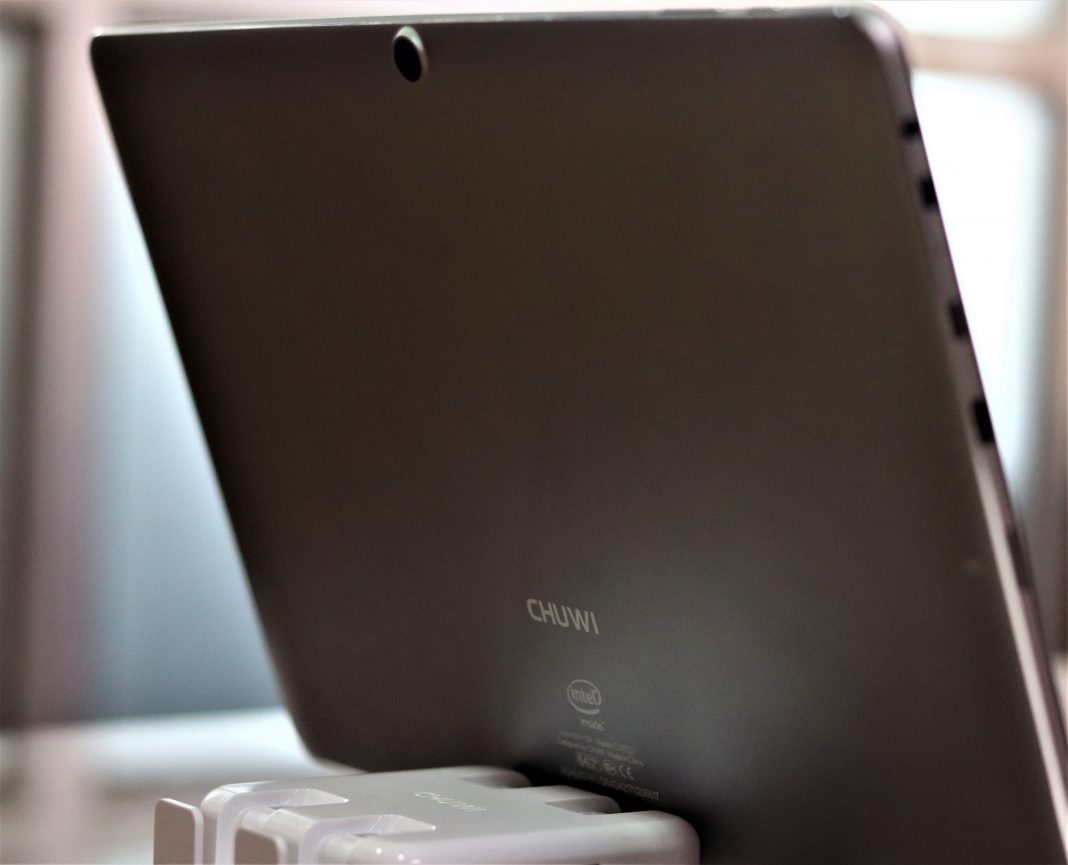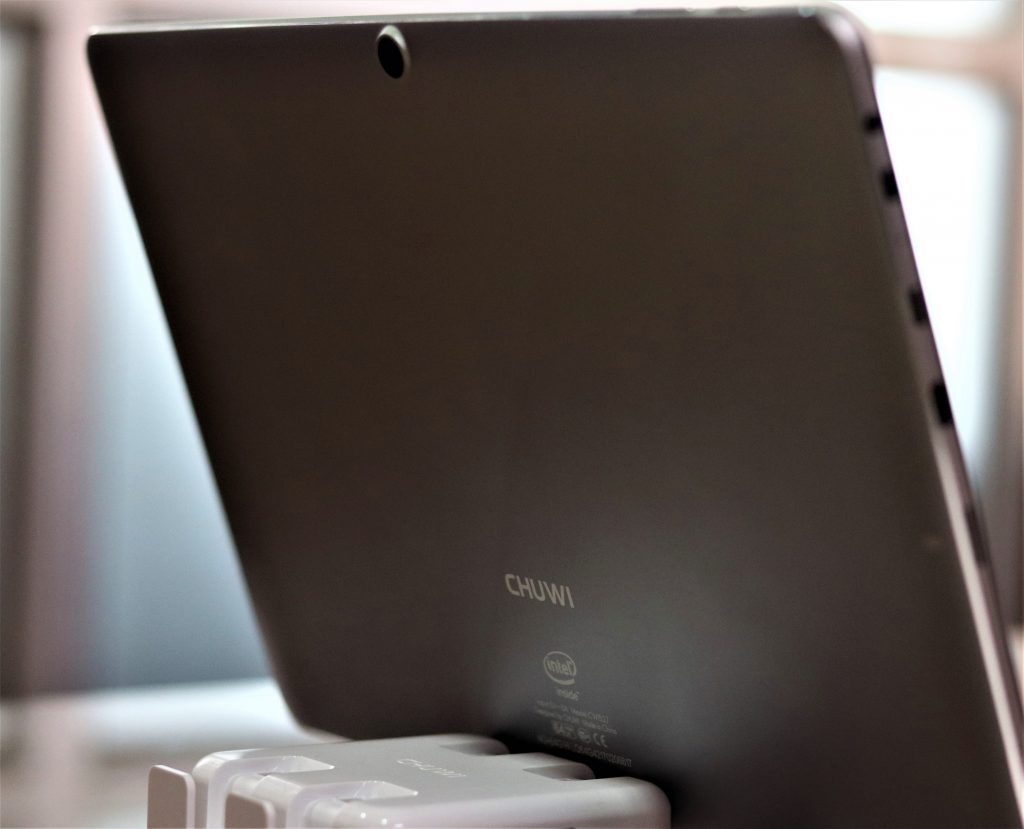 Features
Input over-voltage Safeguard.
Input over-current Safeguard.
Output over-voltage Safeguard.
Output over-current Safeguard.
Approved Drop Vibration Techniques
Dual Short Circuit Safeguard.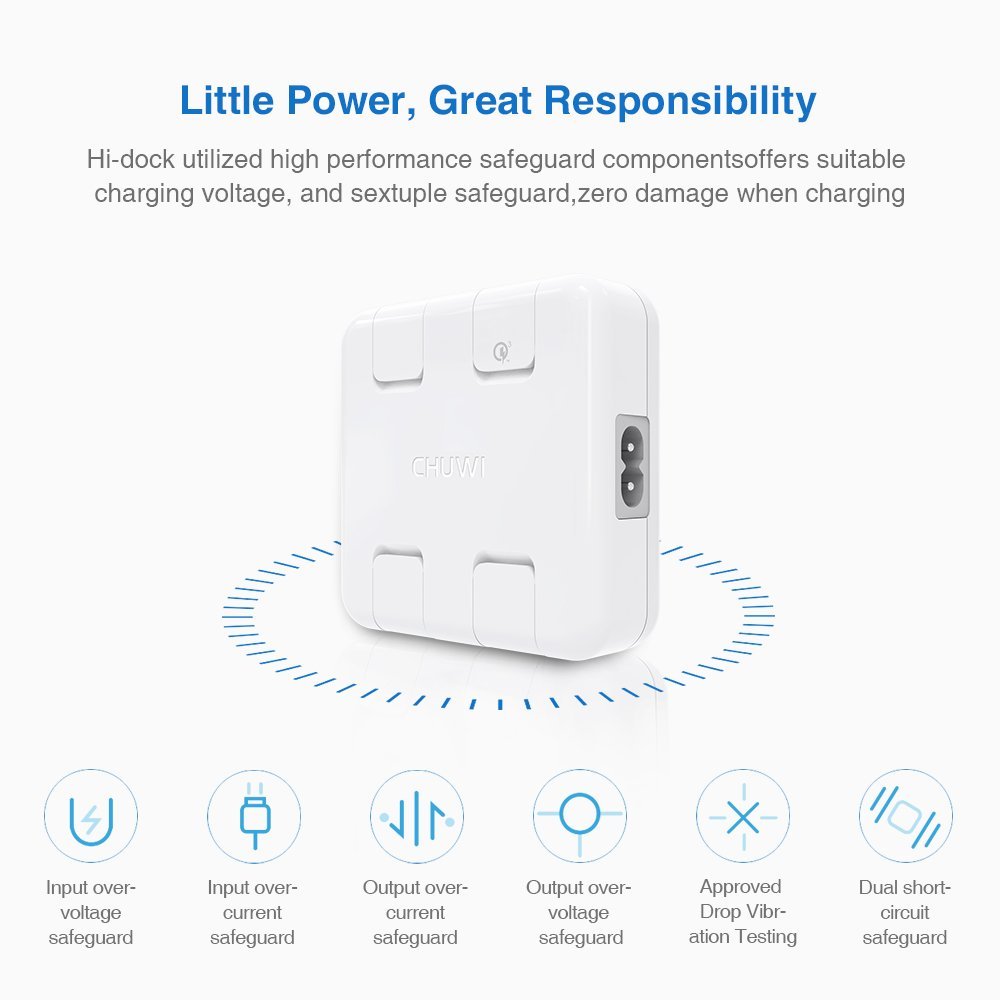 Pros
Quick Charge 3.0 for compatible devices
Easy to use/carry/handle
Can accommodate 9.7-inch tablets or smaller
Cons
Forces phones in landscape orientation while charging
Design puts stress on charging cable

Unboxing
Chuwi Hi-Dock 4 port Quick Charging Dock
User Manual
1.5 m AC power cord
Certificate of quality
Precautions
Indoor use only,
Avoid damp
prohibit use in humid conditions.
No replacement of product components without permission. It can be harmful.
Consider Electricity safety.
Final Verdict
The CHUWI Hi-Dock 4-Port USB Desktop Charger seems to be a great option. It works amazingly well with desktop charging and USB related device. I guess what more we can expect in such price range. It is more of a medley in terms of multiple charging and providing a stand to your gadget. However, when we actually charge a device at the position, it falls down miserably. It seems sort of futility in equipment exercise. Last but not least the cord is expected to be more in length.
Tips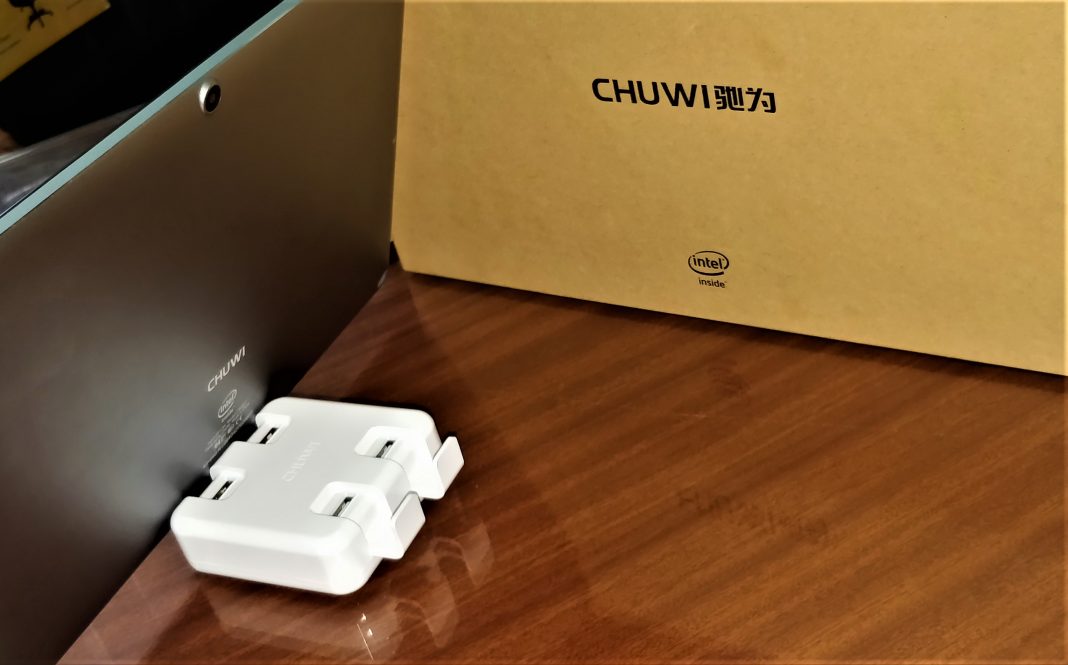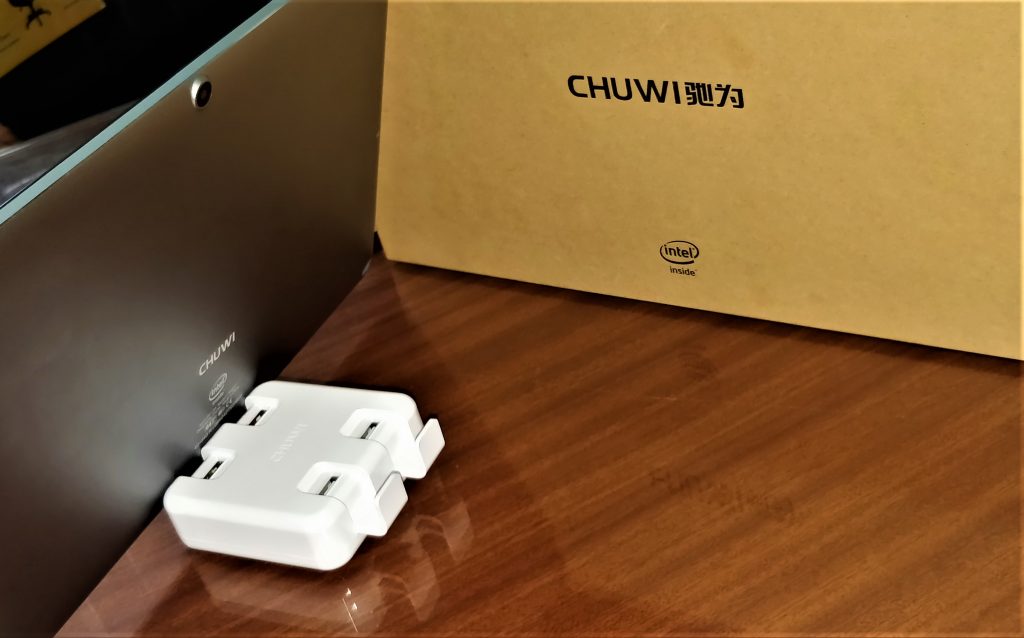 Hi-Dock and cord are damaged by Human Factors.
It has been beyond warranty.
Damaged caused by force majeure
After Sales Services
Chuwi provides 12 months warranty from the date of purchasing this product.
This doesn't cover any water or accidental damage,