Chuwi, a Chinese Computer manufacturer recently unveiled their three new devices at CES 2018 held in Las Vegas this week.
On my visit to their booth, only one of their product was available to stop by, and it is also the one with most eye-catching design and the least we know about.
Chuwi GBox Pro
With that being said, Chuwi launched their new GBox Pro, a small form factor desktop computer with the support of latest 8th generation core i5 processor and HBM2 graphics memory. Chuwi has also confirmed it to have a remote controller and plenty of expansion interface added to it. However, more of the details have not been confirmed yet as Chuwi is still working on its configurations to bring the best out of it.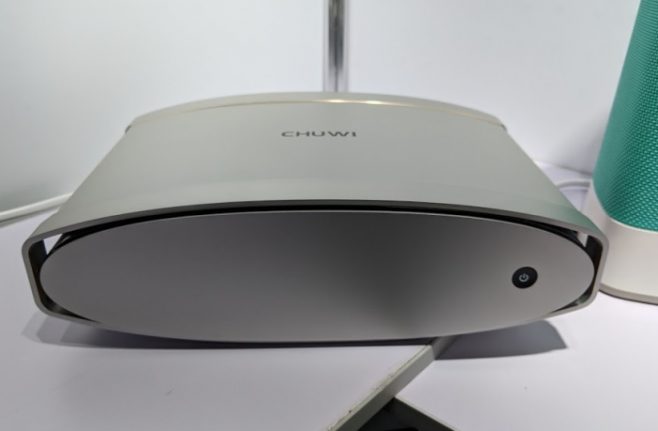 The design looks clean with the primary use of Aluminum over its body, has the Chuwi logo at the top and netted metal grills around the sides for heat transfer. However, the design looks significant in comparison with another small desktop computers with all the hardware like motherboard, processor, and GPU in it.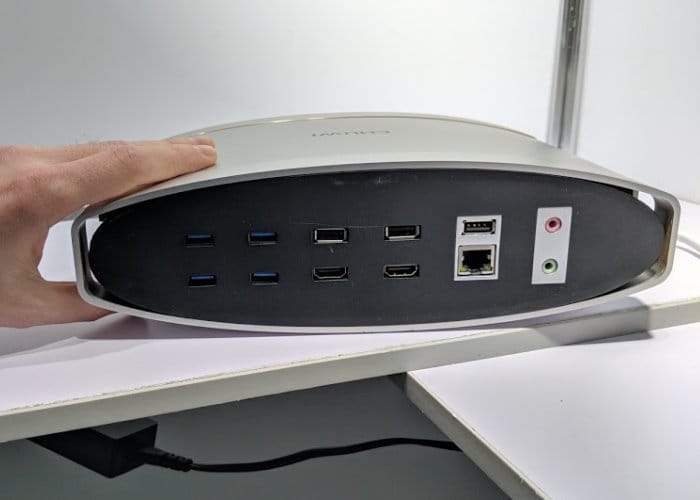 The device is packed with lots of ports including upto 6 USB ports, a couple of HDMI ports, Ethernet and the headphone and mic jack, the one which you usually don't see these days. The device is said to start shipping from April this year. However, the price and its configuration of hardware will be a crucial role for its buyers as nothing has been confirmed yet.
Chuwi SurBook Pro: 2-in-1 Windows PC Tablet
The second device launched by Chuwi was its new 2-in-1 Windows tablet, SurBook Pro, an upgraded version of its SurBook running on Intel Gemini Lake processor. It features a 12 inch 3:2 IPS display with a resolution of 2160*1440 pixels. The device runs on a 4GB RAM with internal storage of 64 GB which can be expanded using a dedicated micro-SD card slot for upto 256 GB and a built-in kickstand.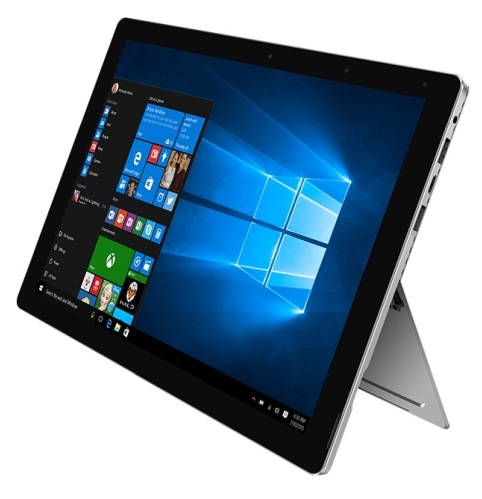 The device has a similar form factor like other 2-in-1 PC tablets and comes with thick side bezels around the screen. On the right, the device carries multiple ports with a USB type-C and couple of regular USB ports and a headphone jack. The device also supports fast charging and has a backlight keyboard with that it is also packed with a 2MP front-facing camera and 5 MP rear camera.
Chuwi Hi9 Air Android Tablet
Finally, another new Device Chuwi came up with its Hi9 Air; an Android Tablet packed with 10.83-inch 1920 x 1280 pixel IPS display. The Chuwi Hi9 Air is an upgrade of its previous gen Hi9 tablet. The One Glass Solution (OGS) display technology to avoid some level of protection against scratches and shattering. The tablet runs on MediaTek 8176 chipset with 4GB RAM and 64 GB of internal storage which can be further expanded to 128 GB using a micro-SD card.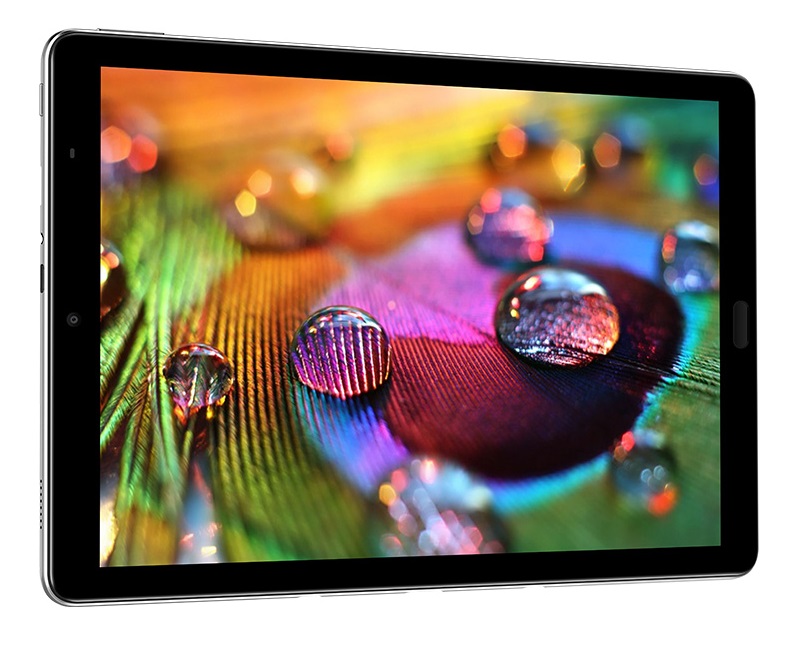 The device has a very thin chassis with an impression of LapBook Air and runs on latest Android Oreo version 8.0. Talking about its other features, the device is included with a fingerprint sensor with a massive 8000 mAh battery to give you enough backup for at least 3-4 hours. Hi9 Air also has a 5 MP front-facing camera and an 8 MP rear camera. The device is expected to available to buy very soon, but no price has been disclosed yet.
Wrapping it Up
These were the latest three devices launched by Chuwi at Consumer Electronic Show (CES) this year packed with lots of features and high built quality. All the mentioned details have been confirmed by Chuwi themselves, but no price has been disclosed yet. We will keep you updated whenever Chuwi confirms for any of more details regarding any of these products.