Download Avast Antivirus With Free License Key
Now you can Download Avast Antivirus for Free and also Get One year Free Avast Antivirus License Key. Avast is one of the best Antivirus with lots of security features. It is available for all type of devices like PC / Laptop, Android, Mac, iPhone / iPad. Now here i will tell you method for Avast Antivirus free download with avast free antivirus license key 2015. This is basically a giveaway by Tech Radar, they are giving Avast pro with one year license for free.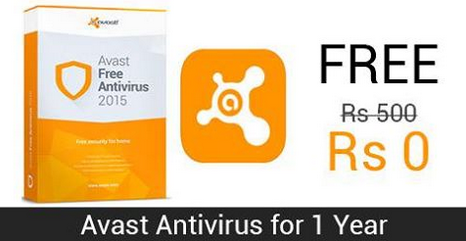 Antivirus is must for all computer and mobile devices, and Avast is one of the best. And now they are offering free license key for one year. So now you can protect your pC or mobile device for free with Avast free license key. Here on TechnoFizi i will tell you How to download Avast free license key file. You can now enjoy free Antivirus with pro feature for one year.
Avast Antivirus Features
Home Network Scanning
Protect Against DNS hijacking
Anti Spam
Automatic patch all security holes
Helps in Deleting annoying Browser addons
Prevent device from Malicious files
Download Avast Antivirus With Free License Key
If you are looking to get some Antivirus , then wait here i am providing free Antivirus for all your devices. There is some offer from Avast side in which they are distributing Avast antivirus for free with one Year license key. So you can enjoy One year free subscription of avast antivirus.
Avast Antivirus Free Download
First Go to Offer Page of Avast Antivirus.
Now click on Download Free Antivirus button.

Now Your Download will automatically start. Just click on Save button when Promoted.

Now Open and install the AVast file.
Get Avast Free Antivirus License Key 2015
Go to Avast Free Licence Registration from here.
Now fill the form with all your details.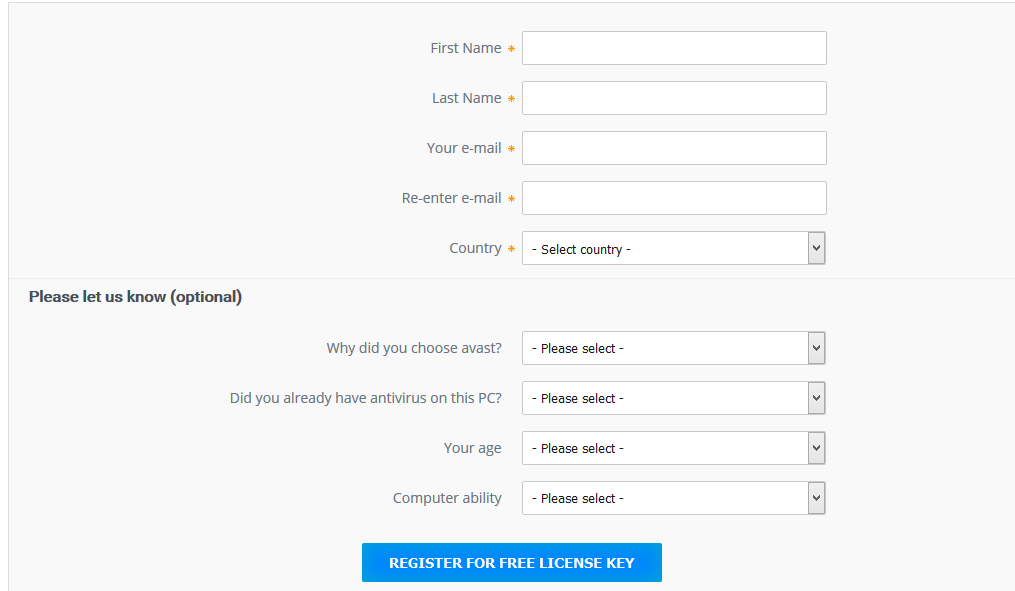 Now click on Register for free License Key button.
Now you will get a message, Thank You for participating Giveaway! Your Avast pro Antivirus license key will be mailed to you shortly.

How to Install and Use Avast License Key
Fist Open the Avast Antivirus installation file.
Now click on Express install and finish the setup of Avast free Antivirus.
Now run the Avast antivirus and click on Settings tab and then Registration.
Now click on arrow next to Offline Registration.
Now click on Insert License key button.
Now open your mail, you have got an mail with Avast free license key.
Copy the Avast License key 2015..
Now paste this license key in the box.
Then click on OK to activate Avast pro for free.
Now you will get an message that Your Avast One Year License has been inserted successfully.
You have now activated Avast Pro Antivirus with one year License.
So this is the simple trick to activate Avast Antivirus trial to Pro. Now you have full version of Avast. You can enjoy the free service for one year.
Well we have clearly explained How to download Avast Antivirus for free and How to get Free Avast Antivirus License key. But if you still have problem in downloading Avast Antivirus or Avast License key 2015. then just comment below your query.