The Fintech startup has launched a powerful mobile app called EarlySalary that aims to help corporate workers and provide them a financial aid when they need it the most. The EarlySalary allows young career oriented youngsters to take a loan starting from ₹8000 to ₹100000, at one touch of their fingertips.

EarlySalary is gaining tremendous response in a short span of time, and after satisfying the users of various cities that include Pune, Bangalore, Chennai, Mumbai, Hyderabad and even Delhi NCR, they are all set to steal the heart of the traditional pink city, Jaipur.
Sources say that within a few days of launch, the EarlySalary mobile app has already been downloaded over half a million times on Android and iOS platforms and they have distributed over 25,000 loans to their various customers till date. This type of response is sporadic for any startup business which is operated through mobile apps.
What is EarlySalary & How does it Works?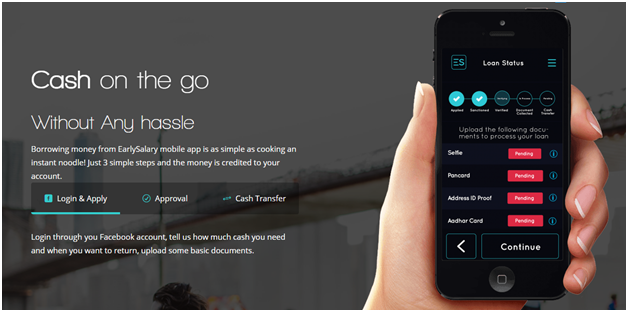 The EarlySalary operates on fundamental principles of advancing the amount of credit cash by your monthly salary. They charge some basic interest rates, which are comparatively lower than the rates charged by credit card companies. They charge around ₹9 per ₹10,000 per day interest.
The most promising and productive feature of this instant cash mobile app is their anytime loan facility. EarlySalary issues your loan within few minutes of applying, and that credit will be provided without any need of visiting somewhere for documentation, it is being implemented from a simple clicking on the mobile handset.
EarlySalary also provides the loan to a person who is New to Credit (NTC) or Customer without Credit Bureau scores to borrow money, these few, but, authentic qualities have made the EarlySalary a top selling app in the App Store and the Google play store. The app is currently in the Number 1 spot on the list of top financial apps.
Why will EarlySalary expand towards Jaipur?
The EarlySalary has expanded their range up to the royal pink city Jaipur and have very high expectations from there. The EarlySalary team and their CEO believes that Jaipur is an emerging hub for the technology sector.
And various large enterprises are finding their home in Jaipur, which means that several young employs will also reside here and engaged youngster saree the core customers of EarlySalary.com.
As these customers are more drifted towards lifestyle-oriented products and to fulfill their needs, they will take the required support from the EarlySalary.com. The company is aiming to target the youth of Jaipur and allow them to make use of this Portal. This is a win-win situation for both the parties.
Why should you use the EarlySalary app?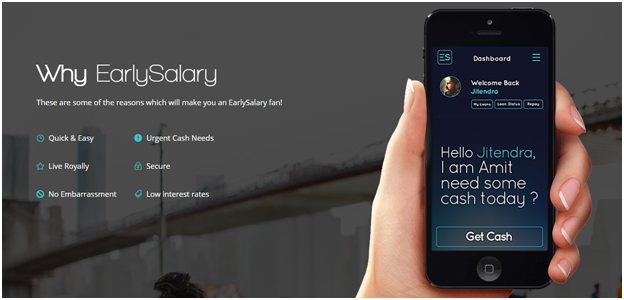 You can use this application for the following reasons-
They have a time record of transferring the loan amount into your account, within ten minutes of confirmation.
The EarlySalary team believes in instant services, and that's why 70% of their loans are provided for the duration of 10 minutes.
After receiving the Loan, you can immediately transfer that amount to your bank account by the EarlySalary app without any out bounding charges.
They even provide short duration loan starting from a period of 7 days to 90 days.
With the instant transfer facility, you can easily transfer money amounting to ₹8,000 to ₹2 Lake into your Bank account.
You can also use EarlySalary to shop on Amazon, they will pay your Amazon bill, and then you can quickly pay EarlySalary after a credit period of 30 days.
Brilliant minds behind EarlySalary.com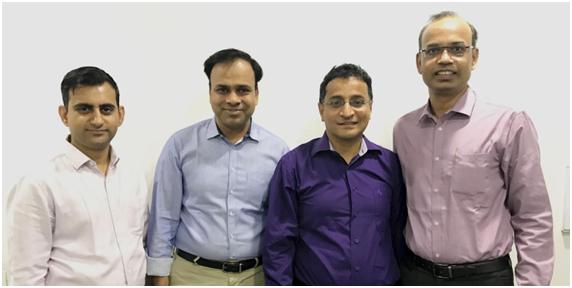 AkshayMehrotrais the CEO of EarlySalary, who previously served as the Chief Marketing Officer at Big Bazaar, Future Retail Limited, CMO at PolicyBazaar.com & Marketing Head at Bajaj Allianz Life Insurance.
Ashish Goyal is the CFO, who is a chartered accountant and had previously served as the Chief Investment Officer at Bajaj Allianz General Insurance.
VimalSaboois the CBO, who previously served as the Business Head of Edelweiss Capital and also served senior roles at Axis Bank Ltd.
Vivek Jain is the CTO, who previously served as the Principal Technology Architect at Infosys.
Final Verdict: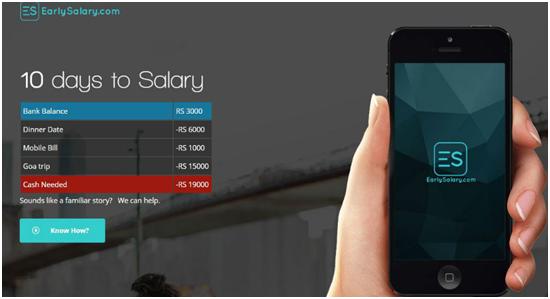 For the changing Generation of India, EarlySalary is a new emerging credit system, which offers a very promising approach towards digital India, promoting digitalization at a very different level. This kind of systems are already successfully running in foreign nations and thus, is a very productive initiative for India. The EarlySalary.com has a bright and prosperous future ahead.