Video games provide a great way to enjoy your leisure time. Modern video games have become more comprehensive and technically advanced. The graphics are more realistic and gameplay is more immersive. Now, gaming is not limited to great graphics but sound also plays an important role in the gaming.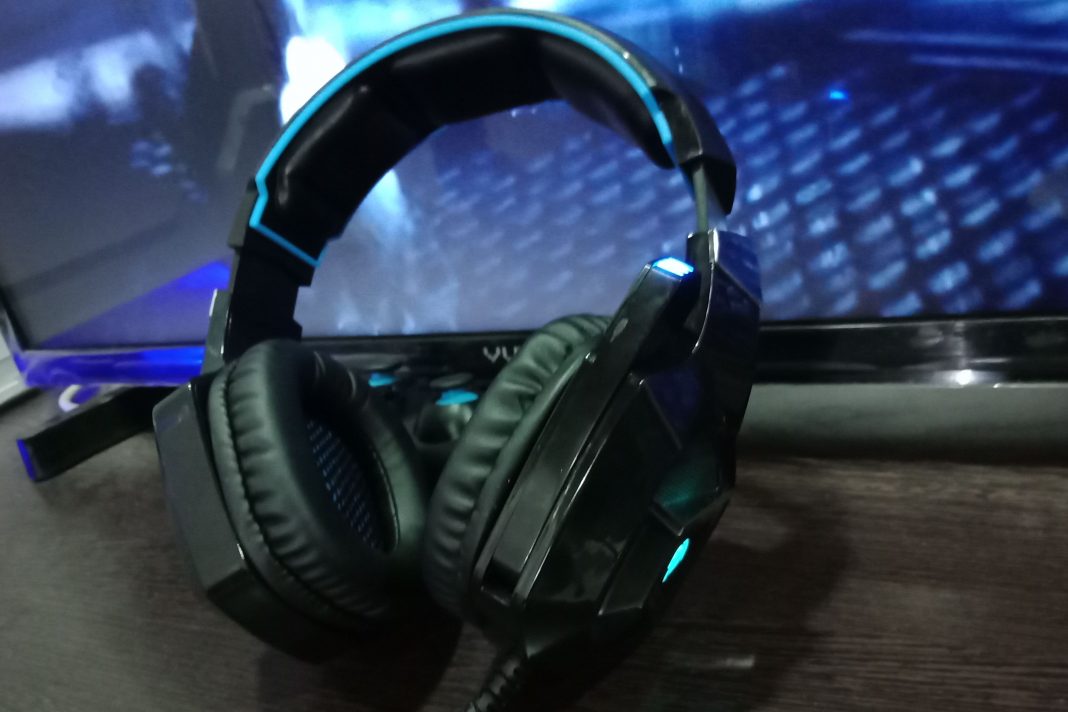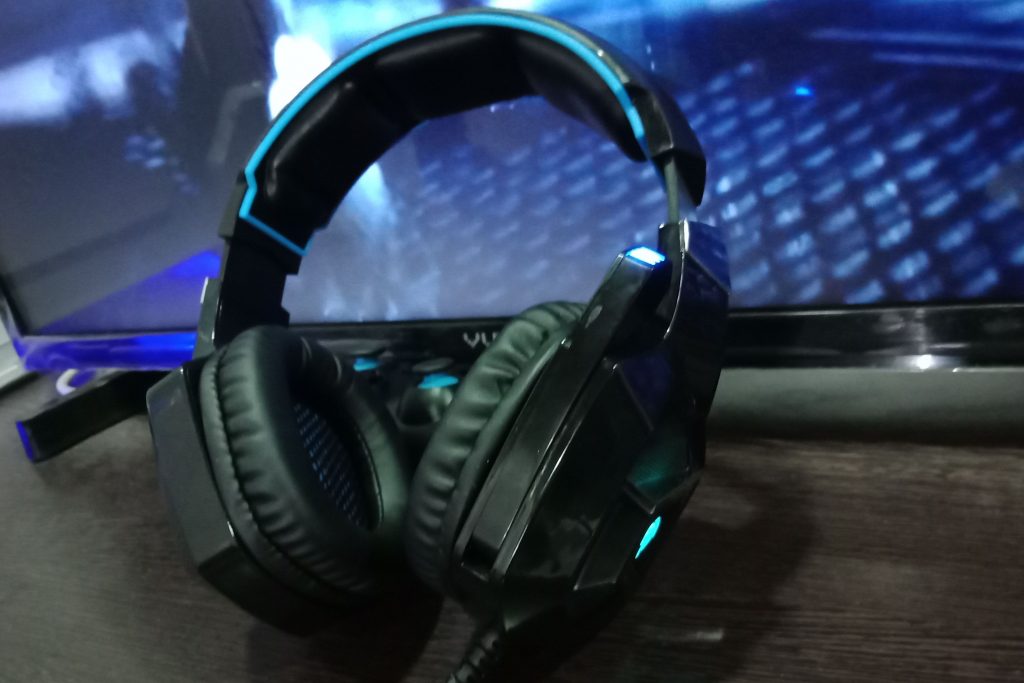 We see online gaming and multiplayer gaming is becoming more popular day by day. Products specialised for gaming are available in the market to take your gameplay experience to the next level. Gaming headphones are the essential gear for the gamers. It allows you to be aware of your surrounding environment in the game.
EasySMX K5 Review, Gaming Headphone with Superb Performance
The sound is as important as visuals in the multiplayer. The player can recon opponent position, movement by listening to the sound in the game. It gives a big advantage up on your opponent. EasySmx makes a lot of gaming products of great quality. The EasySMX K5 Stereo Gaming Headset specially designed to reproduce accurate sound in the game.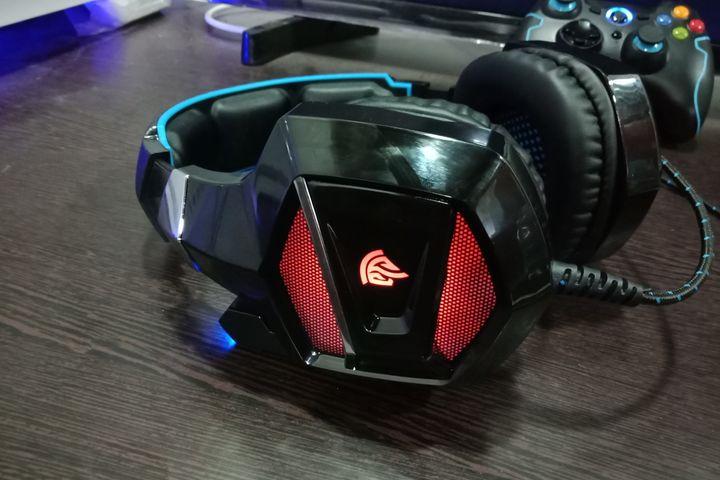 Pros
Modern Design
Braided Wire
Stereo Surround Sound
Easy Controls
Cons
Low Base Level
Loudness Level Low
Design and Built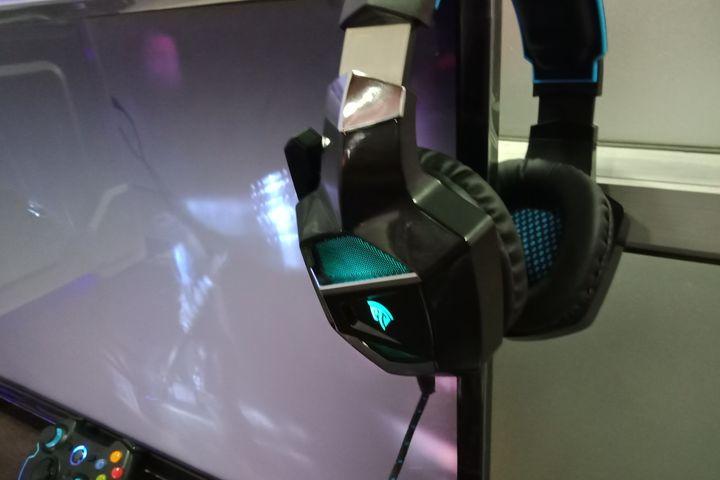 The gaming headphones are well designed to give longtime comfort to the user. EasySmx K5 is an over the ear headphones so that it would not cause any discomfort or pain on using them for a long time. Talking about the design, there is a nice use of chrome on it. Plastic quality is not the best but good enough to last long.
Earcups cushioning is soft and feels durable. Headband also gets the cushioning. Although it is a big gaming headset it is lightweight. The led lighting on the outer side of earcups adds a modern look to it. It produces 7 different colour light.
The mic is attached to the left side earcup and it folds upward to make it more manageable. The braided cable saves the wire from tangling. Volume and mic controls are placed in the right place between the wire.
Sound Quality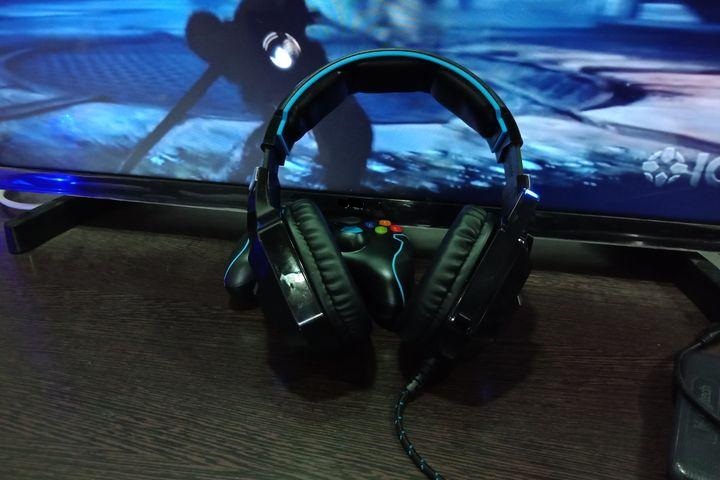 Coming to the topic that defines whether these headphones are good or bad. The first thing you will notice while listening to these headsets is its low loudness level. So if you want to use them to listen to music apart from gaming then it would not be a great investment.
After using it for gaming that I started liking the product. The 3D sound effect is great and you can easily distinguish the various sounds levels. The mic performance is good too. You can effectively communicate in the game with clear sound. Games like Skyrim will be amazing to play with this.
Noise Cancellation
Not a lot of gaming headphones contains active noise cancellation, the EasySMX K5 is no different. But the good thing is that the superb fit and premium cushioning is able to give a decent noise isolation. Overall it produces a balanced sound without emphasising too much on the base or treble.
Conclusion
If you are looking for a headphone set that you can wear for hours without feeling discomfort, then EasySMX is a good choice. It can produce a good 3D surround effect making it suitable for gaming.
A little more intensity would have been a better addition to the product. The low base and flat sound level make it unsuitable for music lover but it is acceptable as the headsets are exclusively made for gaming performance.