"It's quite tough to invent and implement the private virtual assistants in a general parameter," Says a leading personal device analyst; Werner Goertz.
Apple has already invented Siri long ago as its personal assistance. Similarly, Microsoft had Cortina as its AI for the windows system. Above all, Google assistant is prevalent in most of the Google devices and smartphones for a better usability. And, currently, Samsung is creating "Bixby" as its PA. On the top of these company now facebook is also set to launch the Facebook Messenger's AI 'M'.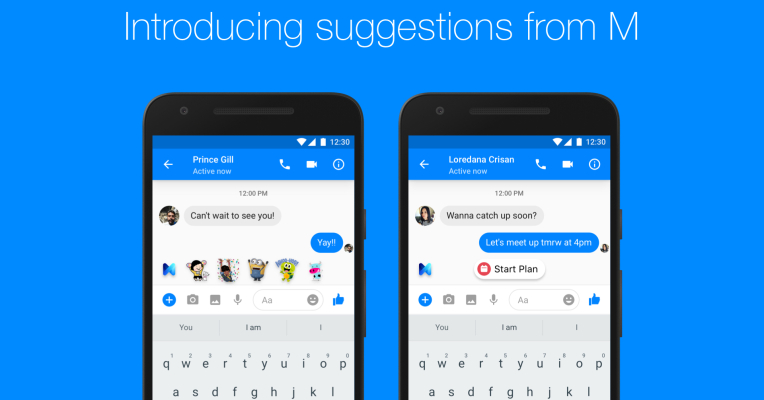 Facebook's AI assistant has already got its nickname as "M" by its users. The intelligent messenger is known to suggest actions on your behalf and works exactly like a human brain does. The future has been launched for the IOS and android users. It has a wider expansion and is soon to activate more audiences in the upcoming months. The initial testing of Facebook's AI assistant took place in December 2016. And now, the messenger is all set to be unleashed in public.
The current browser analyzes your chit-chats and hunts for keywords according to its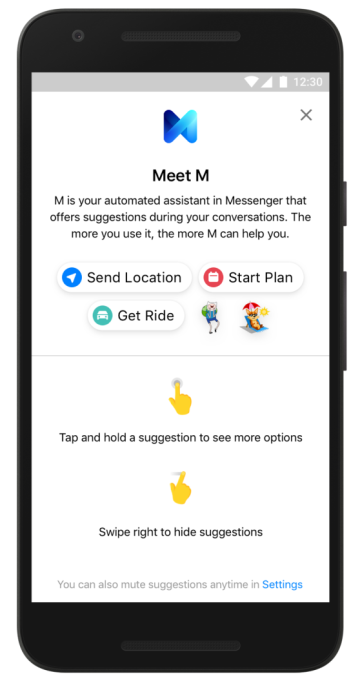 suggestive capacities. The messenger sends stickers on your behalf and also initiates payment request. Yea, that's true! The Facebook's AI assistant can do anything you want. It has been capacitated to share your locations, book taxis, commence group chats and do much more. The messenger coordinates with the conversations and speeds them up with some amazing word suggestions. The suggestions are going to pop up while you type so that you instantly send them when you converse. The M logo lets you know when you can send those words and when the action has to take place.
The multitude of conversations done over the platform since 18 months has magnanimously helped the messenger to analyze the actions to be taken. Facebook feels more relaxed with the lightweight automation features it has invented. It's like an extension to the social media platform. The powerful and productive capacities are defined a big thing that a typical social media messenger can have.
The Facebook's AI assistant is certainly a replacement to the traditional SMS service. The Facebook's AI assistant can closely mark your habits and automatically customize itself according to it. You can execute multiple tasks making payments and be sending stickers at the same time through the messenger.
In case you did not like the M feature, then you can simply turn off the recommendations and get rid of the whole lot of features it has. Facebook's AI assistant has been identified as a true AI because of its exceptional scanning and suggestive methods. The messenger has a complete robotic touch. It is unavailable for the PC users. With Facebook's AI assistant, you can get to converse better and know your friends more.