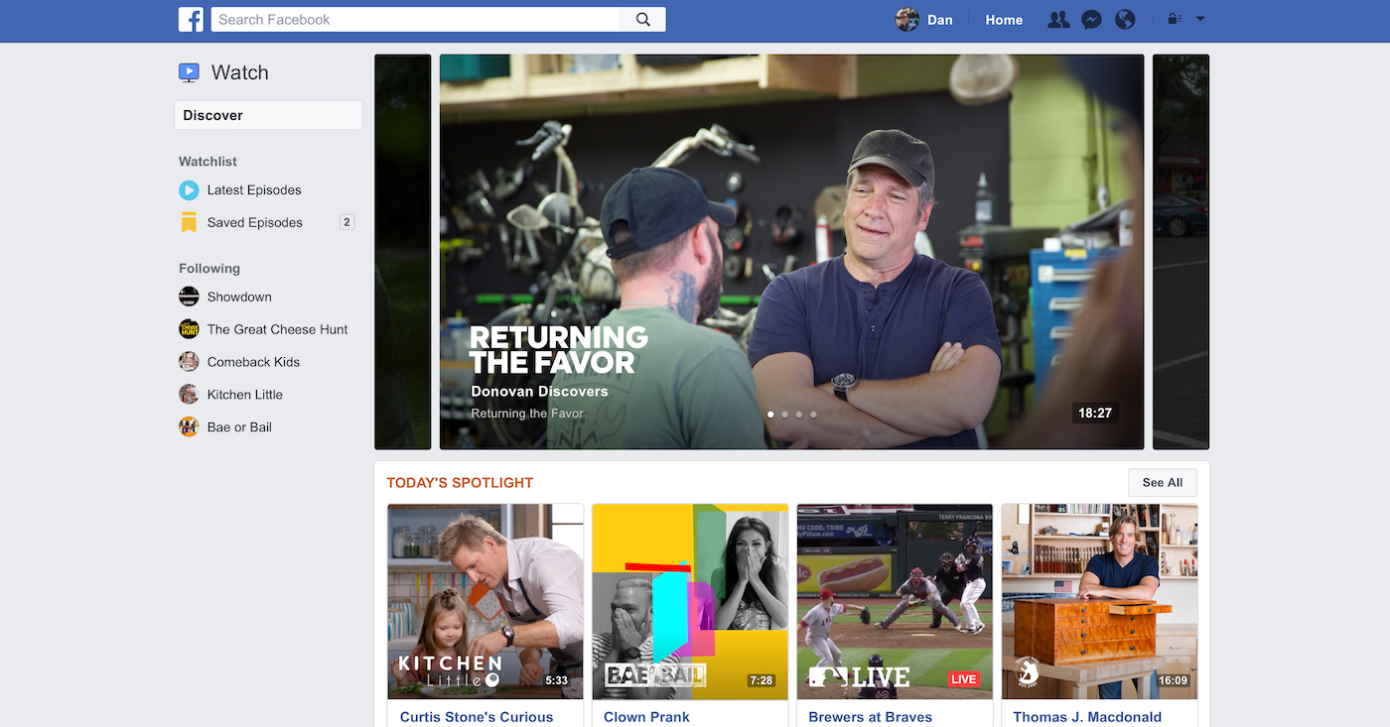 After the privacy leak incident, we all have witnessed rapid updates on Facebook. Surely, it is the most loved social application till now. However, it is losing its traffic slowly. Maybe due to that or whatever reason, Facebook has launched a new tab "Watch" for the original videos.
It is a new home for all the original video content, which will directly be produced by its partners. For now, there are few people who are US based will be able to watch it. Soon, we all will be watching enormous original videos.
It is expected that by hosting original programming. The website can boost good ad revenue and another reason to keep people engaged to return to their news feed continuously. The user will be getting the content which will not be available anywhere else so they will stick to it.
The exclusive partners who will be producing the content will get 55% of ad break revenue share whereas Facebook will keep 45%. To generate more of ad revenue, the team has planned to release "Watch" features as personalized recommendations of live and recorded shows.
It will even include categories like:-
Most Talked About
Most Trending
What's making people laugh
Shows your friends are watching.
Watchlist
Within this, publishers will be able to share it in news feed so that people can discover each thing really well. The users will be able to subscribe the publisher, interact with him through comments and messaging mode.
This will even create a direct link between fans and publishers on a good grounds.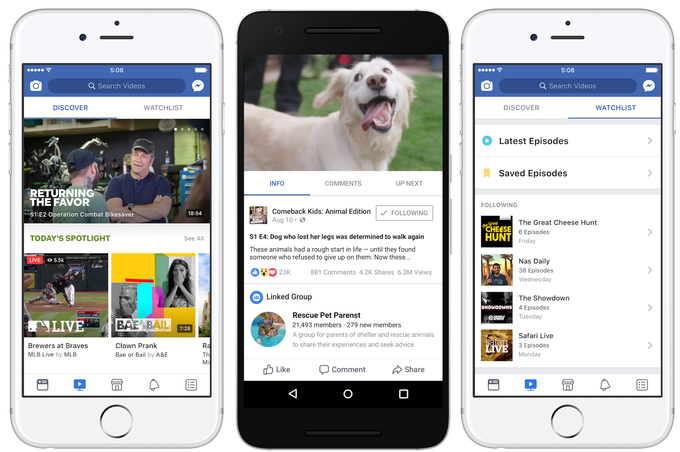 Image Source- Techcrunch
In the beginning, the "Watch" users will be very limited to a small group of US after unveiling the launch, as I mentioned above but slowly it will be global. Users who have will witness a TV-shaped icon in the bottom or top of the navigation bar (depending on the smartphone) in the main Facebook's application.
Initially, Facebook will run some funded shows which are only a small portion of all the available shows. The spokesperson has to say "We want any publisher/creator who is interested to be able to create a show in the future". So it is clear that in the launch, will be addressing many shows which are pre-recorded.
The new update is surely going to create a big boom, so stay tuned to our blog for more tech related latest updates. Let's watch, what technology is going to bless us with, in near future.