As the title says, this one is really Slimmest of all gadgets which I've used in cell phone world. Isn't it kind of cool to carry an alternative always? That too not any unwieldy which takes a lot of space to get placed in your pocket. You always get afraid of losing your expensive smartphones at many places, where you don't want to miss your important calls but find it difficult to carry big costly phones.
This gear is the probably fabulous substitute to your call pick up and drop option. It works as a Phone Remote. You seek to not miss on any call while at the same time you are not carrying the paired device.
Overview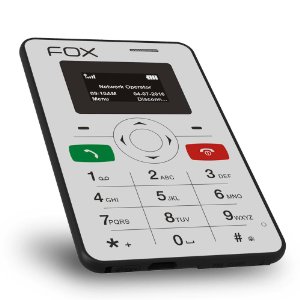 The mobile or I should call it the Phone Remote is a recent release of 2017. It comes with a mini screen of 0.94 – inches with the black and white screen. Basically a Feature phone. The battery capacity 320 mah which can last up to 5 hours of calling and three days standby time. It even carries a single sim slot if you want to insert one or it can work on Bluetooth medium. Adding on, by any chance it gets disconnected, there is an another added option of auto call forwarding which enables the device to receive calls even when your smartphone is off.
Design and Display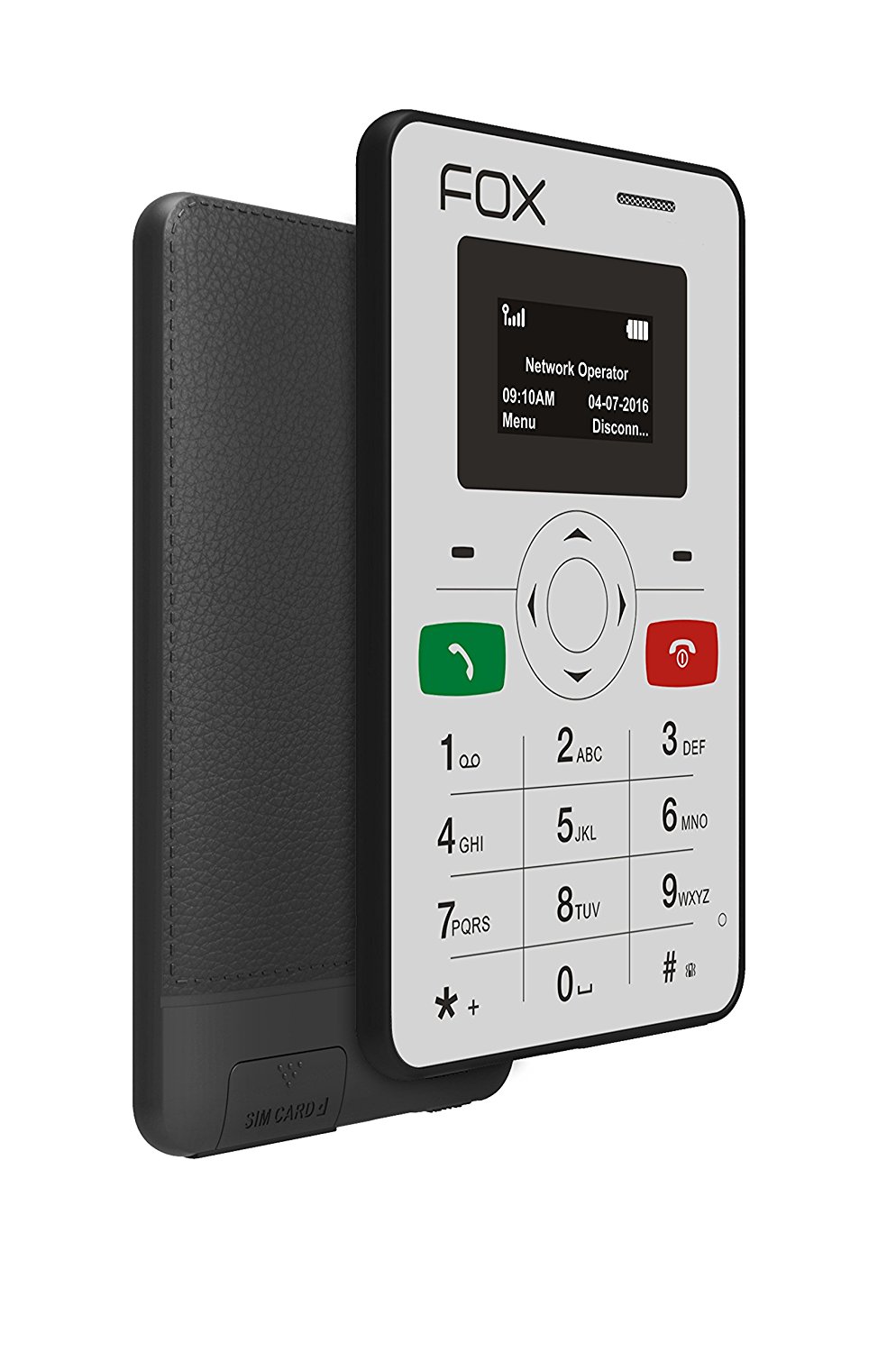 The device is just of 5.4 mm super thin and slim profile. It is defined as world's Slimmest Phone considering it to be as portable as Credit Card which can easily get fit in your wallet or anywhere you want to put and carry. However, it has the minimalist design and having plastic back shell covered with leather texture with super finishing and better grip.
Utility
Predominantly the gadget is made up considering the need of any such substitute which can be called secondary phone or additional device. Which can pick and drop calls without worrying about the greater loss that can occur if we lose the device!
Secondly, if by any chance the battery of your smartphone dies or maybe you don't feel like carrying your cell phone at some places. You have got the option to forward your call to Fox mini 1. ( I suggest you look after instruction as call charges may apply.) Nevertheless, Bluetooth option is always available. Just pair connect your device, and after that, you can receive calls via Fox Mini 1.
Inbuilt Options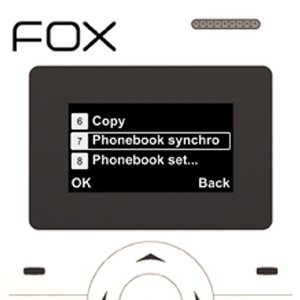 Phonebook: You can save numbers.
Messaging: Type and send/receive messages option is available
Call Center: It includes various options like if any call you want to blacklist, Auto reject, Call History, etc.
 Phone Settings: You are allowed to change ringtones and profile like old school phone which we once used in the beginning. The new bee is SOS option and adding SOS numbers.
Bluetooth Music: Just connect the device and play music on it.
Organizer: You can set alarms and use calendar and calculator.
Bluetooth Dialer: Connect the device and call via mini 1
Bluetooth setting: You can pair with 5 devices at a time but can just get connected with one.
Battery
The outline of the gear is built to consume as less power as possible. It hardly takes an hour to get fully charged and has three days standby time. Meanwhile, on continuous call, it can last up to 5-6 hours. I guess that is pretty sufficient to expect from a 320 Mah Battery.
Features
You can connect and synchronize contacts and call logs with smartphones over the Bluetooth platform.
Due to the less weight and size, the gear is a way to easy to carry.
It has one sim slot offered if in case your battery drains you can switch to the substitute.
Three days battery standby time.
The CleverPhone for Smartphones.
Fox Seal of Trust. Over 600 Service Centres all across India
Technical Specifications
| | |
| --- | --- |
| Item Weight | 86 g |
| Product Dimensions | 5.4 x 0.5 x 8.6 cm |
| Item model number | mini 1 |
| Connectivity technologies | bluetooth |
| Form factor | Palm-held |
| Weight | 85 Grams |
Colors Available
Whats in the box
Handset
USB Cable
User Manual
Warranty

After using the gear, I just went back to the days where Cell phones craze started. How we used to get happy over having any such device and chat all day with friends over just texts. When multimedia was beyond the imagination. Old school or Nostalgia! I don't know. Overall the gear is pretty good and has various options. You can either use it as a phone remote or secondary phone which weight like nothing. It can easily get connected to any Bluetooth device, whether it be an android platform or iPhones. I've gotten some points and best hacks for the device use.
We often switch off our devices when we get too busy just to save time we waste on smartphones and social media. This gear could be the super awesome idea. You will not miss any calls and your much time will be saved.
Handling Smartphones to adolescents can be risky. You can give them Fox Mini 1. They will carry a phone which is unique in itself and yet not something which can spoil. Not to forget, you can call them anytime.
At times you cannot carry your expensive cell phones everywhere, this is the solution.
If we look at the reasons, we can enormous!! All those who seek for such alternative, give it a try guys. 🙂