There's a universal acceptance of the importance of music in everyone's life. Music soothes your mood and in whatever the situation may be Music works like a charm every time. Whether on a long journey or a running track, music is what keeps going on.
This way listening to high-quality music is inevitable as well. Here we are introducing the best in affordable range headphones which work on wireless. If you have Bluetooth, no worries should touch about the tangling wires and cut in between. These wireless earbuds from Funcl will make a suitable trend, and we promise you of its longevity.
Funcl : A True Wireless Affordable Headphones or I will say affordable alternative to Airpods
Funcl Wireless Headphones already raised around $800k on Indiegogo, Read our review about this headphones, if you like it, you can also Back it on Indiegogo with some perks. And the best part is they will start the delivery from Jan 2019.
Ergonomic Design–

These little earbuds are made for your ears. Entirely fit into your ears, you will never have to keep track of your buds. There should be no worry for long wires as it works smoothly in Bluetooth. Whether you have an iPhone or an android, this will never disappoint you. The cool design will catch some eyeballs.  As connected to your cell phone, you can always operate call option remotely from the soft feather buttons of these headphones.
It has features which are rare to find in the market as of now. Yes, we are going to be the market leader. This headphone provides you with the features which will make you attached to this beauty throughout the day.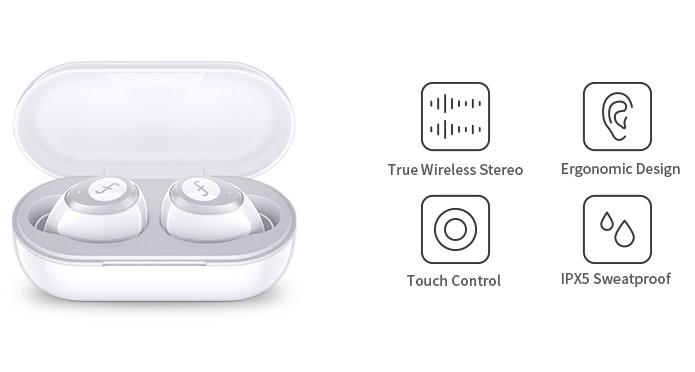 Wireless Connectivity-

The most faced problem in any headphone is- tangling of its wires. And it takes a lot of time to make it right and time is precious. With Funcl headphones, these worries of yours are gone. Directly, connect it to Bluetooth and enjoy seamlessly wireless music on the go. Not only music, but you can also operate your phone hand free with this beauty.
Bluetooth 5.0- Bluetooth of previous versions has never been so efficient or reliable. So, we provide your headphones with Bluetooth 5.0, which allows you to connect super quick and enjoy lag free and any extra noise-free music on the go. Its range of connectivity is also super awesome.
Noise reduction-

Music is the perfect partner when on the go. But, during travel which is going to be in between you and your music is the outside noise from the road or the vehicle. Don't worry, we have got you covered. With Funcl Wireless Headphones, the noise reduction is our priority. We promise you that no external voice is going ever to reach you. We will let you and your music spend quality time with no interference. With the latest CVC Noise reduction technology, you can bank upon us.
Long Battery Life- What is the use of a gadget if it needs feeding all the while. Yeah, we meant charging. Imagine, on a long track of the road, you were listening to your favourite track, and suddenly the headphone goes dead. It's never worth your value. Funcl Wireless headphones come with 18 hours of battery backup. Whether you talk on the phone through it or listen to your favourite track, we will never let you down on the road.
Pairing- You are ready to start your journey and in the meantime, you remember you need to connect your classic earbuds to the phone. You have to lose time and focus. But, with Funcl Wireless headphones, you don't have to do that. Our auto-pairing technology will automatically detect when your headphone is available to be paired, and the music will start right away.
Gamers-

Are you a big buff gamer? Or you have to show your skills in Pubg to your friends. We value you. Our range of products came with aptX Hi-Fi sound, extremely low latency (60ms) and considered to be the best ones for gamers. The precision of music and the noise cancellation always works like a charm for the gamers.
Affordable-

Don't get frightened with all the features and the ergonomic design. We are not here to sell things but to invest in things. These little super stylish headphones are light to pockets.
Conclusion: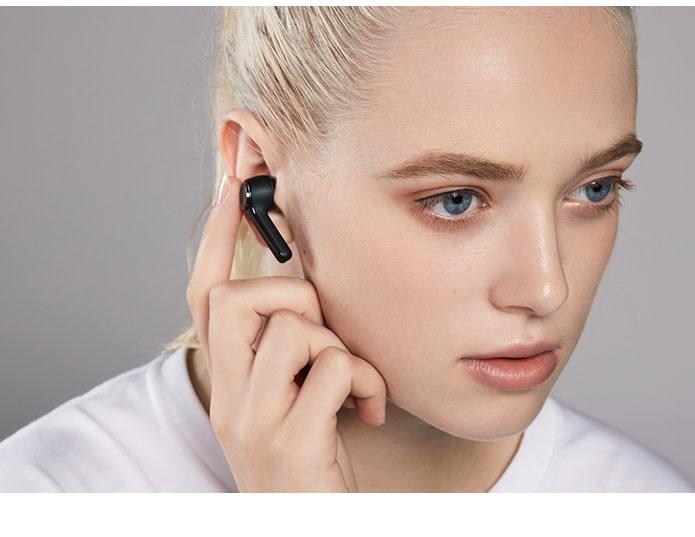 It might be sounding like a dream, but all these are true. This has multiple features which are rare to find in any competitor's product and yet so light to your pocket. You need to use it to believe it. So, get these pieces of beauty and make it your own. You won't regret it.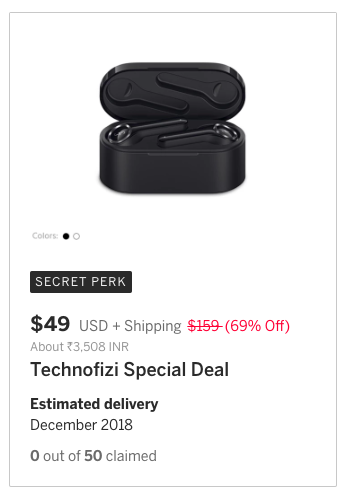 For TechnoFizi readers, you can get the Funcl AI for $49(normally for $59 on Indiegogo page) through this secret perk link.