The world is getting more engaged in traveling and roaming, no doubt. Most people prefer traveling without carrying much of the stuff/devices. Laptops and all the backup devices not just cover up the good space but also a risk to carry. Not just traveling, there are quite a lot of places where you capture and record things and seek for instant backup but laptop always is not the key to every lock. So, here goes the invention GNARBOX 2.0 SSD. It is a rugged backup device solution to your camera cards.
The GNARBOX 1.0 already made good noise in public. The company worked and interviewed enormous photographers and videographers to know their work style and preference and here they are, with ultimate GNARBOX 2.0 SSD. A rugged backup solution for content creators.
What is GNARBOX 2.0 SSD?
GNARBOX 2.0 isn't like other traditional hard disk drives. It carries an inbuilt ecosystem of mobile applications. One just needs to choose an option of backup. In a single step, all your work will be saved. Moreover, it gives you integrated access to professional editing software. It saves quite a lot of time and helps you get the best of what you want. The device allows:-
One Touch backup without any other device support. Just on-board selection on OLED screens and buttons.
Organized Backup under backup trees
Verification confirmation of each byte which is transferred.
One can back up with the speed of 75 mb/ s using SD card slot and 450 mb/s via USB-C
GNARBOX 2.0 SSD Application Support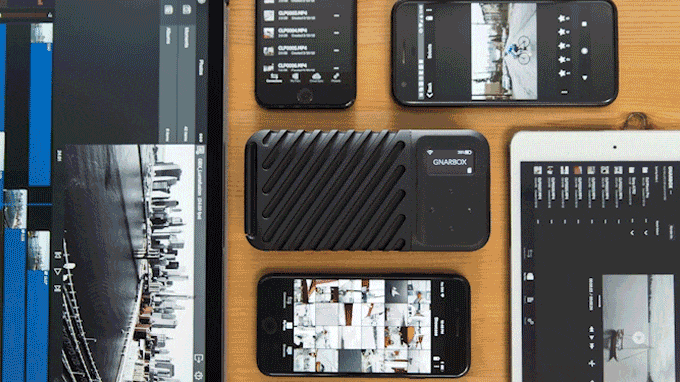 It has its four applications which are leading one in terms of editing and gives the feel of direct connection to your workplace or studio. Overall, it lessens the time which one content creator spent on computers. Below goes the applications which support the new GNARBOX:-
Safekeep: With an easy to use interface, it seamlessly transfers files across the cards. you can organize them, rename the files and folders. It automatically syncs folders to Dropbox when it comes in the wifi zone. Best backup solution.
Selects: It quickly previews RAW Images. It offers simple color correction tools. It can even cull the images with different rating for 5-star lightroom organizations. Basically, it is for photographers.
Sequence:- You can review high-resolution footage to render it to different editing formats. One can trim clips, work on videos to piece a rough cut. It even allows the sequence to export to Adobe Premiere or Final Cut Pro. The application is especially for videographers
Showcase- The application allows the connection from micro HDMI port, in short, you can watch the videos and photos on television and monitors easily. Not just this, Playback the clips in real-time easily.
Lightroom- The GNARBOX blended up its features with Lightroom C. Lightroom is industry's leading photography editing software.
Luma-Fusion- For videographers,  it allows powerful multi-track video editing.
Why Should one get GNARBOX 2.0 SSD?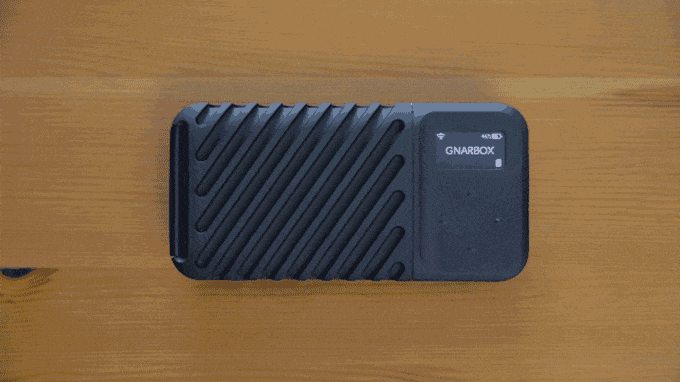 The product is IP67 certified which means it is capable of protecting itself from dust and withstanding water immersion approximately up to 1 meter up to 30 minutes, which no has offered yet. It is solidly built under the power of an Intel Processor, Moreover, it has flexible power management about batteries. You need not run to the charger every time.
You can fun the product at Kickstarter. Or pledge into different schemes to get the product related types of equipment. Keep Rolling us for more such news.