Area 120, a Google's internal incubator to keep the talent from leaving with a bunch of Google employees participating in it. As claimed by Google, it is "a workshop for its experimental products." Moreover, the employees participated in Google's in-house startup incubator has come up with Grasshopper.
The Grasshopper is a free mobile app available for Android and iOS devices to teach to code and the basics of programming. It is a beautifully designed and can be used by anyone who can run apps on the phone on their own. The app is based on solving simple challenges and answering quiz questions and clear the basics of JavaScript.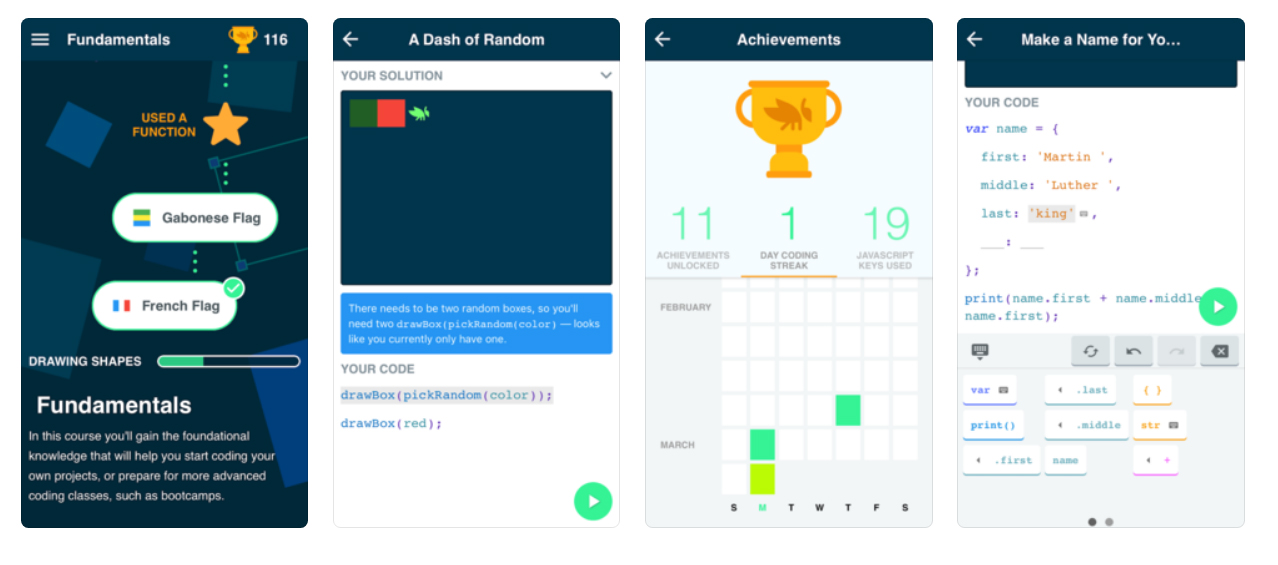 The app is named after the programming master Grace Hopper. This gamified app currently includes three sets of lessons to cover the fundamentals of coding. Currently, the lessons include Calling Functions, Using Objects and Variable and so on plus the animations. The whole idea behind the app is to spend a few minutes every day with it, so the app can remind you to take on challenges and complete the daily tasks.
Once you are done with all the content in the Grasshopper, you can learn more about JavaScript, algorithms, web design with HTML and CSS for a fee on recommended Coursera Classes. Alternatively, you can merely muck around Grasshopper's Online Playground and develop your own JS animations. Likely, you can also choose to explore learning to code alternative courses by edX or FreeCodeCamp.
The app is fun and easy to use to get through a few challenges while you are on a commute. It indeed is an excellent alternative to scrolling through social media filled with useless feeds and ads without any reason. The app did take me back to my high school days where when I discarded coding. Moreover, I am willing to get back to code for a while now. You can grab the app from Google Play and the App Store using the following links.
While Area 120, is the Google's way to give its employees a chance to work on their side projects full-time and make them live. Moreover, it is the latest product by the startup incubator, Area 120. Other launched apps include Uptime, an app for iPhone to watch YouTube videos in sync with your friends residing anywhere in the world. Another app named Supersonic, a messaging app for emoji lovers for both Android as well as iOS.