You did know about Aadhaar card and how to apply aadhar card online. Then this article may useful for you. Aadhaar card is very useful and necessary identity proof for Indian Citizens. If you want to apply anything related to government then aadhaar card is very important, without aadhaar card you cannot complete single thing also. You have not applied yet. You need to hurry up. If you do not have any idea then take a look here I will tell you Aadhaar Card Online Registration Process. It's a very easy and simple. What you have do is just simple following step by step here. There are so many benefits you will get by having Aadhaar card. if you have aadhaar card then you can link to your voter card id or LPG gas and your bank account. By applying online you can save your time.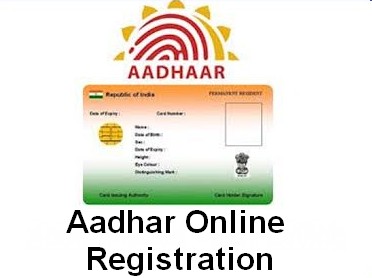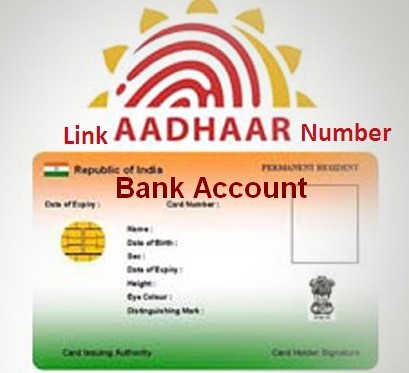 Must Check :
How to apply for Aadhaar Card online Registration
It's not possible to do the complete registration of aadhar online. But there are few things where you complete by applying online. You can book aadhaar card Enrollment appointment. Just search and find out nearest enrollment center. Download the Aadhaar card and fill the application form. By applying online you can save your own time. If you are applying for new aadhaar card then make sure you have applied appointment online for aadhaar card enrollment.  Just full the all details on your aadhaar card application form. Get ready for Xerox copies of original documents and passport size photo copies.
aadhar card online application 
How to Take Aadhar Card Online Appointment 
First Go to AAdhar Card online Appointment link from here.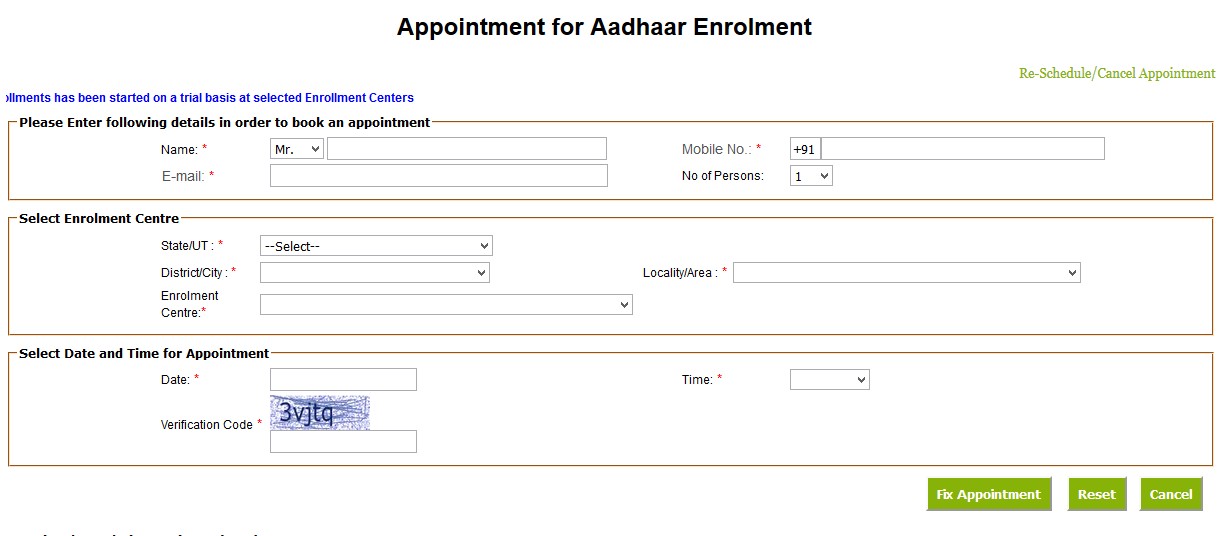 Now Enter yOur Details like Your Name, Mobile number and Email address and No of person for which appointment has to be booked.
Now Select Enrollment Center, according to your location.
Now it will show you the available slots for appointment at that center.
You can now chose date and time for your appointment and then Click on Fix Appointment button.
Now it will give you a token id for your Aadhar Enrollment appointment.
Find Nearby Aadhar Enrollment Center
If in case you did not find any center for Aadhar Card appointment , you can search here and find Aadhar Enrollment center in your nearby location.
Go to Find AAdhar Centre from here.

Select your State and City.
It will display you all Aadhar Enrollment Center in your city. With the address and phone number.
Now you have taken appointment for aadhar registration or otherwise directly find your nearby aadhar center with the required document mentioned below.
Documents Required For Aadhar Card
For Aadhar registration you need a Proof of Identity (Like pan card, Driving Licence, Voter Id etc.) and a Address Proof (Water, Electric, Telephone Bill from the last 3 months)
Here is the complete list of Document required for AAdhar Card Enrollment . To Check the list click here.
How to apply for Aadhaar Card
The First thing is you need to go enrollment center as per appointment.
After that the official officer will verify your application form and your Xerox copies of original documents.
Your Xerox copies verified by original documents that's means at the time of verification you need to take original certificates also.
Once the verification has done then the original documents will return to you.
The Officer will enter your full details in aadhaar card database. You need to wait few minutes while doing this process.
After finishing this process. Now it's time to check your biometric details.
There are three things you need to do in biometric details like Thumb Scan, Retina Scan and digital Signature.
 Your image will be captured by using a web camera. When you doing this process you need to look directly into the web camera.
After this section. They will take your finger prints. By using Scanner they will captured your finger prints.
The final process is retina scanner. This device is used to capture a high resolution image of your eye.
These all process done for security purpose. Because everyone has unique identity.
Once you have done all this. Just verify your full details that have been feed into the computer.
This is the time where you want to change or re correct your details.
After all details check by officer and you, then the details will be finally submitted to be stored in database.
Now they will give a receipt slip. This receipt slip is very important you should keep it safe. Sometimes may it helpful for checking your aadhaar card status and other services also.
That's it you have done the whole process.
Now you can check your Aadhar Status here and learn How to link AAdhar with Bank account and Gas Subsidy. and now you must also see How to link Aadhaar Card to Digital Locker
Who can apply for aadhaar card.
Any one who is Indian citizen or resident of any Indian state or NRI or any foreign citizen with Indian citizenship. Here is the list of Indian States , if you belong to any of them you are eligible for Aadhar registration.
Andhra Pradesh
Arunachal Pradesh
Assam
Bihar
Goa
Gujarat
Haryana
Himachal Pradesh
Jammu & Kashmir
Jharkhand
Karnataka
Kerala
Madhya Pradesh
Maharashtra
Manipur
Meghalaya
Mizoram
Nagaland
Odisha (Orissa)
Punjab
Rajasthan
Sikkim
Tamil Nadu
Telangana
Tripura
Uttar Pradesh
Uttarakhand
West Bengal
Every one must be have their own aadhaar card. It's a very important identity for who's live in Indian. I hope you have successfully applied for aadhar card online and hope you got your AAdhar card.