Here I will tell you How to check BSNL Broadband Usage details. If you have BSNL Broadband, then this article may useful for you because here I am giving full information about how to check your BSNL Broadband data usage online.
In BSNL most of the plan have capping on high-speed data. Like i have a 4MBPS plan with a cap of 20GB and 512KBPS afterward. So i need to keep checking my data usage, so i can run it full month preventing wastage of data. So you can also monitor your BSNL broadband data usage from the steps given below.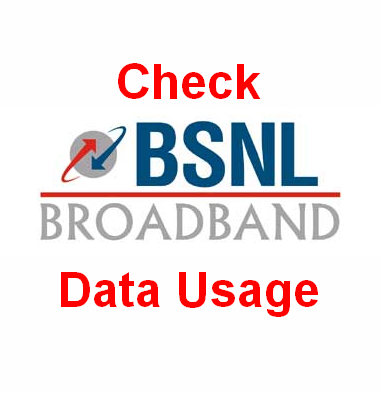 How to check BSNL Broadband Usage online
To check your BSNL details you need to first register on Bsnl Customer Selfcare Portal. There are lots of benefit of self care portal. You can check your Bills, Broadband Usage, Compalaint booking and status and also change your BSNL Broadband password.
Or simply Type this 172.30.35.40 in address bar and enter. It will display the amount of data left in your account.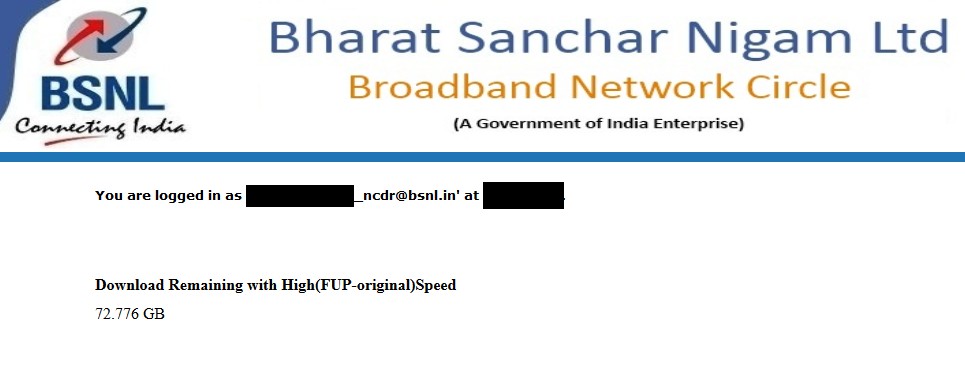 This selfcare portal of BSNl is divided according to area into 4 Zone. So first check in which zone you exist then register accordingly.
East Zone: Kolkata, Orissa, Bihar, West Bengal, Andaman & Nicobar, Assam, Jharkhand, North East
West Zone : Maharashtra, MadhyaPradesh, Chattishgarh, Gujarat
North Zone :Haryana, Punjab, UP(West), UP(East), Himachalpradesh, Rajasthan, Jammu & Kashmir
South Zone : AndhraPradesh Circle(AP & Telangana), Chennai, Karnataka, Kerala, Tamilnadu
You can chose your zone according to your state from the above list and can register accordingly.
  On that page you will find out the registration process now click on the user registration for exiting BSNL customers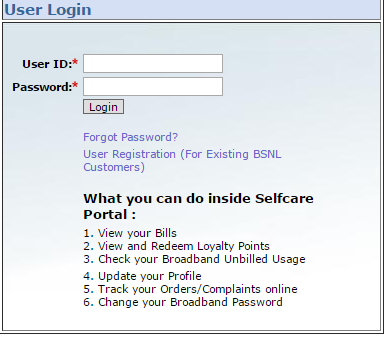 Now you need to fill these particular fields like customer id and telephone number if you do not know your id you can find out on your BSNL telephone bill.

 Just fill the all the details and click on the I agree on button
Now you will get the confirmation message that you have done successful registration and press the Finish button to complete the registration.
Next, you have to log in on BSNL customer care portal your own created by user Id and password.

Now you need to wait for verification process then you will find out sample screen where you will find out my subscribes services and just click on landline services.

It will show broadband plan and status. Just click on my services button at left most side. You will get full list of my services it was displayed on that webpage. Just click on check my broadband unbilled usage details.
By clicking this option you will get broadband summary details webpage. Now you need to fill telephone number, from date and to date click on the go option

Now you will get broadband summary details like service name, billing account number, total volume MB, total upload volume, total download volume. You can get to know total usage.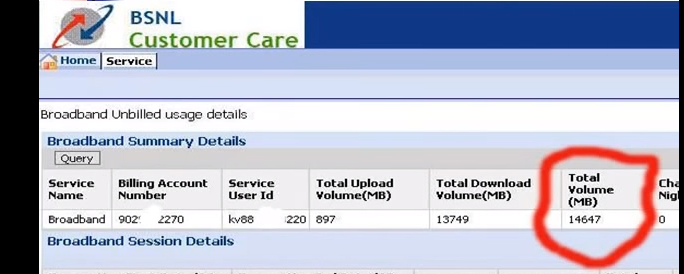 Now you can log out. that's it how simple it was. You can now check your BSNL broadband usage online yourself, no need to contact customer care. Just few click and you can check your BSNL Broadband data balance.
Hope you can now check your BSNL broadband usage online easily without any issue. Still, if you are unable to get your BSNL Broadband data usage detail. Just let us know in comments.