So here it is what we waiting for, the HP's Chromebook X2 which is released in the challenge to iPad Pro. It's not been too long from the time, Acer has launched Chrome OS on the tablet. The very first tablet to run Chrome Os. Now comes the second one from HP which will cost around $599.
The new Chromebook by HP is delineated to give a tough challenge to iPad Pro in all terms. Surely, the device is the crazily high-end one but what's in there that user will pay this much for a Chromebook?
Another point which has left unsaid. Google is working on chrome with touchscreens for so long. Yet it has more success with desktops. Not sure if Chromebook can satisfy the user more than windows, Mac etc. Let's look at the best point Hp's Chromebook carry!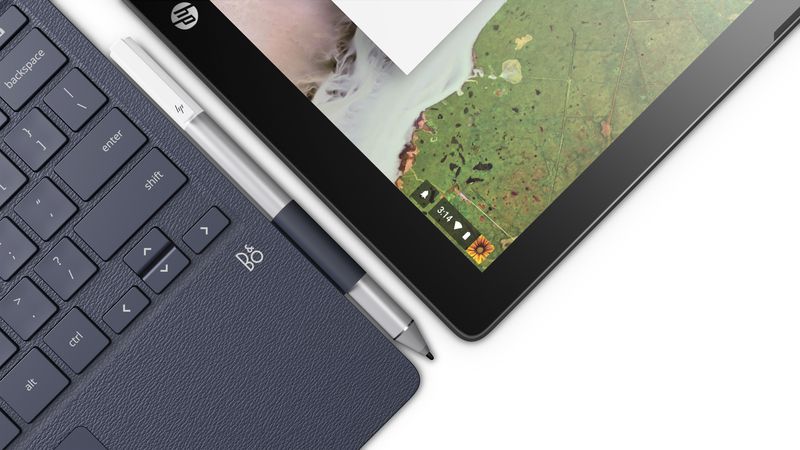 The $599 covers whole base configuration which includes keyboard cover and stylus. Which on the other hand iPad will cost you for $650 around for the smaller tablet.
HP's Chromebook x2 will run on Core m3 processor by Intel's prior generation Kaby Lake chips.
It comes with 4 GB of ram which expandable upto 8 GB.
HD graphics 615
32 GB of storage. The only point where I find the product lacks.
IPS WLED touchscreen display with resolution 2400 x 1600.
Stereo Speakers, Olufsen-branded dual speakers
5 megapixel and 13 megapixels of the front and rear camera.
Battery life of approximately 10.5 which is the mindblowing point.
HP's Chromebook X2 Summary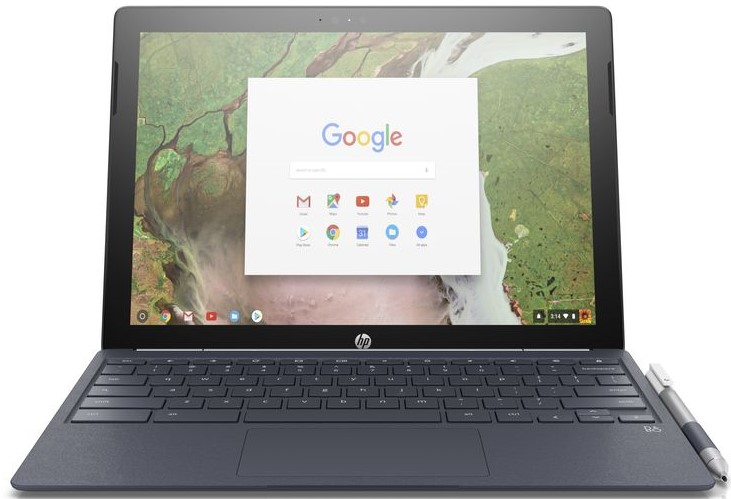 HP's Chromebook X2 will be the second tablet running chrome os after Acer. X2 is the high-end tablet which is release in competition to iPad Pro. The expected date of launch is in June with the range of $599 says the sources.
It comes with a fabulous 2-in-1 design, where the detachable keyboard makes it the hybrid laptop. Nevertheless, it has a key high by offering keyboard dock and stylus together with the device with no extra charge like iPad Pro or Microsoft Surface Book.
Enjoy its only 7.3 KG weighing panel with 2 USB-c ports, 3.5mm headphone jack and wide vision camera on 12.3 inches screen. 🙂
It is expected that it will support each part which is supported by Google in terms of Android applications and softwares which perform on Chrome Os.
That's all about the new boom by HP in form of Chromebook X2. Soon it will surely decline the Android Tablets anyway as Chrome is most friendly platform till now.
Keep rolling to us for all latest tech trends. 😉