Instagram is leading social platform which is achieving all the measures of monetization with letting people gain from their interests. We have been watching people for a long time using Instagram for both the purposes. Personal as well as professional accounts are running widely. It all started with the private account and public account till now, we have the personal account with privacy and business account with enormous paid boosts. With all of it, Instagram is planning to deliver some new features to increase the craze of vloggers and bloggers.
However, no official news it out yet. Thanks to TheVerge who paid attention to a tweet by Computer Science Engineering student who has looked through the app's code. She has posted some testing results on twitter where we found the next plans of Instagram.
Instagram's New Features
Reaction To stories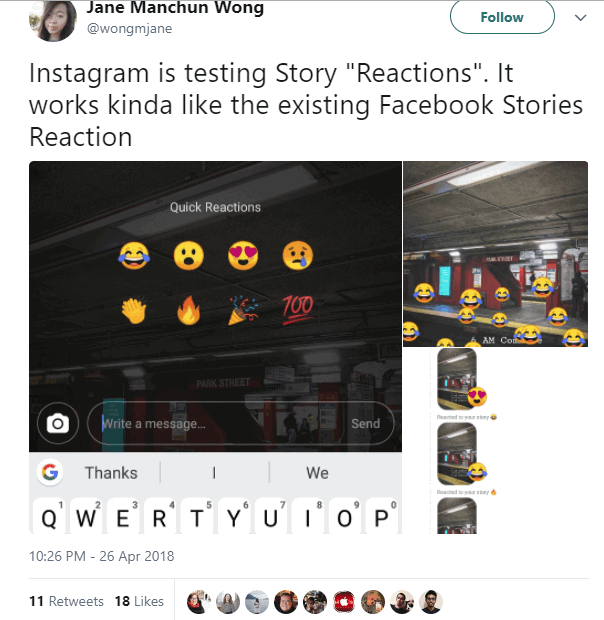 From Facebook's reaction to messages or stories, to the liking of the message you sent on Instagram is now not anymore happening or sufficient. So here are new ups in emojis of Instagram in the name of "Reaction to Stories."
Instagram Stories' Calendar Archieve View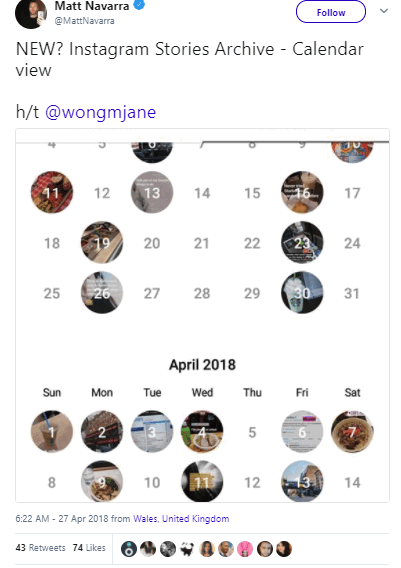 Simple and started. Now watch your archived stories in better UI. You'll get to see your old stories. Since it always seems to be chaotic to watch stories altogether, so it goes "The Calendar Option."
Slow-Mo Recording Mode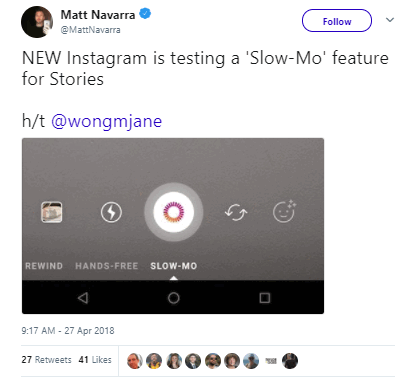 Slow-Mo feature is quite trendy and many users, specially vloggers were craving for it from a long period of time. Surely still they key of best Slow-Mo videos is still with iPhone but many new latest smartphone own it now. However, the quality always matters so here goes the solution to all vloggers and slow-mo lovers.
Mute Button For Profiles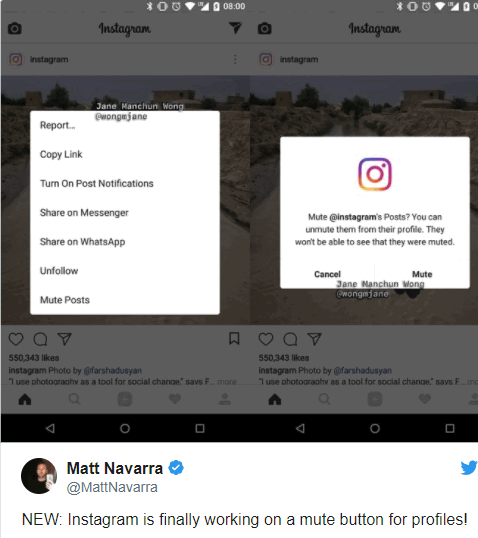 Strongly built for the place where you're unable to unfollow a person but just don't want to see their annoying feed or whatever reason it has to be to not see their feed. Here you go. It works similarly like mute button on Twitter. Just muting up an account which you don't like.
That's all about the new features which were witnessed. Stay tuned for more such updates related to gadgets, new and latest updates.