Lately, predictions were churning after the release of i9-X series by Intel for desktops. Here it goes for the laptops, first core i9 chip Intel's most powerful and the best gaming and creation laptop processor. It's not even been more than a year, here we have now best of all time.
Excitingly with the arrival of new Intel Core i9 processor, it has announced a whole new Intel Core platform extension. This will ultimately offer ambient computing capabilities with the help of medley of 8th gen processors with Intel Optane memory, which we see in high-performance desktop CPUs.
Benefits of 8th Gen Core i9 Processor
With the rapid development in the gaming industry, Intel witnessed a great need of high-end processors in laptops. Folks crazily want laptops which can provide desktop-like fast and immersive performance with responsive experience.
Let's call it a bliss of technology that within less than a year we have witnessed it in laptops with outstanding performance. The whole 8th gen family offers a strong mobile platform for the creators, gamers and overall graphics lovers. It uses highest-quality and smoothest mobile VR and new Windows Mixed Reality Ultra experiences.
Over the top, it will deliver the best gaming and content creation experience. The latest 8th gen Intel Core i9, i7 and i5 processors arrived with Coffee Lake platform and 14nm++ technology, which ultimately helps in offering 41% more frames per second in a gameplay. Talking about graphics then it will let you edit 4k videos 59% faster than the 7th gen with same discrete graphics.
Nevertheless, it is the only and foremost processor with six cores and twelve threads. It even features the new Intel Thermal velocity Boost which is known to automatically increase the clock frequency about 200 MHz when needed in low processor temperature. It translates turbo frequency upto 4.8 GHz.
For the best and most exclusive performance, it has also included its 300 series chipset. which further adds integrated Gigabit Wi-Fi for dazzling speedy connection which will be 2 times faster than standard 2×2 802.11AC 80 MHz (867 Mbps).
Intel Optane Memory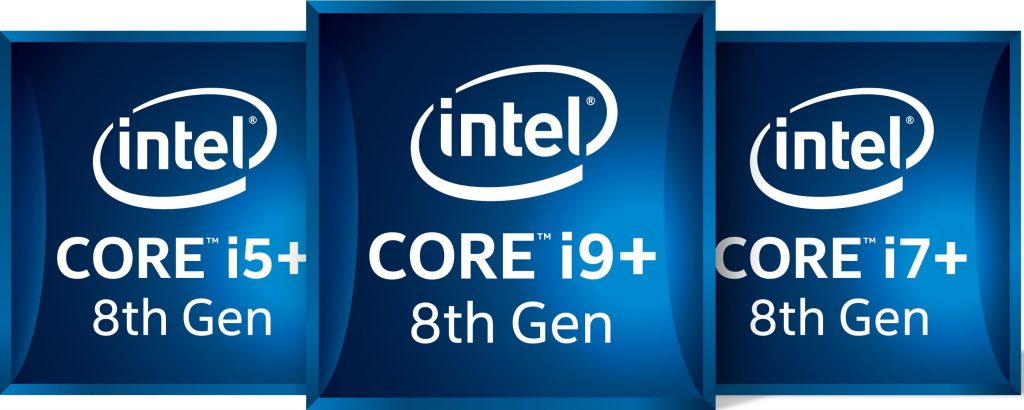 You can now find it on all 8th generation Intel Core laptop and desktop platforms. Intel Optane Memory is a quite efficient and adaptable system accelerator. It increases performance rate and responsiveness without compromising on storage capacity.
The sum of it is, Intel has a new Data Drive Acceleration feature. That delivers a boost to a large secondary HDD data drive. Hence, you will notice the difference in overall speed and performance of each aspect.
Bottom Line
Sooner we will be able to witness the medley of Intel Core performance. With the acceleration of Intel Optane memory over the new platform extension with Intel i5+, i7+, i9+. That's all about the bliss of technology. Sooner or Later there'll be more boom in Intel Mobile Processor.
Till then stay tuned for more updates!!!!