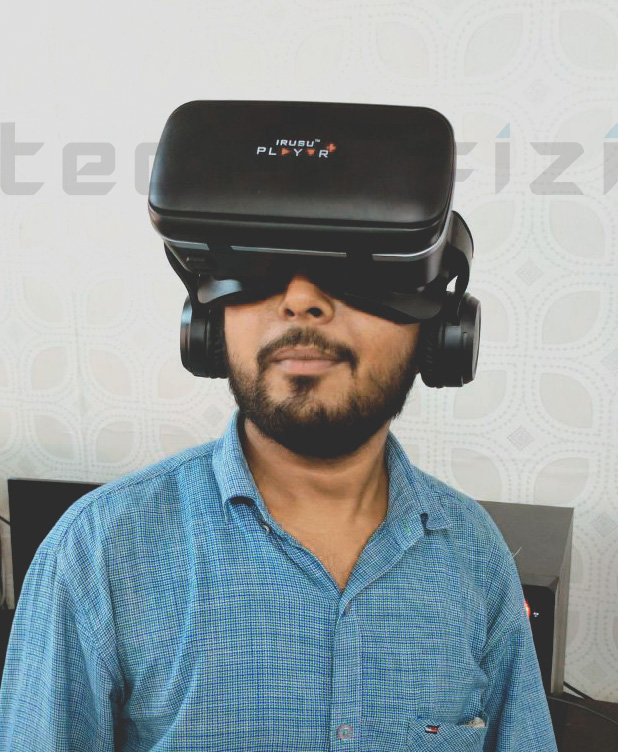 Those days are gone when people were watching movies in 2D. Now is the time where you can experience film virtually, which is close to reality, thanks to latest VR headsets. Virtual reality is a fascinating way to travel in a virtual world using just the power of technology.
Modern VR headsets are categorized as:
Mobile VR Headsets (Wireless VR Glasses)
Mobile VR headsets come with shell separate from lenses, in which you place your smartphone. The lenses divide the display into two images for your eyes, turning your smartphone into a VR device. It is easy to use, and because all the process is done on your smartphone, you don't need to connect any wires to the VR Headset.
2. Threaded VR Headsets (Wired VR Glasses)
PC or Game console based VR headsets are falling into this category. Threaded VR headsets are connected physically with PCs. These VR headsets come with a cable, cable makes them a little bit complicated than Mobile VR headsets. The use of a dedicated display in the headset instead of your mobile phone, as well as the use of built-in motion sensors and an external camera tracker, drastically improves both image fidelity and head tracking.
There is a huge variety of VR Headsets in the market. Many biggest companies like HTC, Sony, Google, Samsung, Xiaomi, etc. either have their VR headsets in the market or just ready to launch. Most VR headsets from bigger companies are expensive.
If you're looking for VR on a budget, though, you're not left without options. Be careful though some devices only work with certain mobile phones, so check before buying anything use less. Here you can find a full review on Best Budget VR headsets from IRUSU.  You are planning to buy a VR headset, then
Before you plan to buy a VR headset, know a bit about them and how to choose the best one for you:
Big Question Is: Which One to Choose?
Before buying VR glasses, you can compare them by given aspects:
Quality of lenses
Compatibility with smartphones
Field of view
User friendly
Performance
If you are specifically an iPhone user, check our list of Best VR Headsets for iPhone. Also, look at the list of stomach crunching Upcoming VR Games if you own a PlayStation or wishes to buy one soon.
It's excellent finishing, and decent looks attract everyone. With an adjustable headband, it fits on anyone's face. It's curved edges with cushions make it more comfortable and easy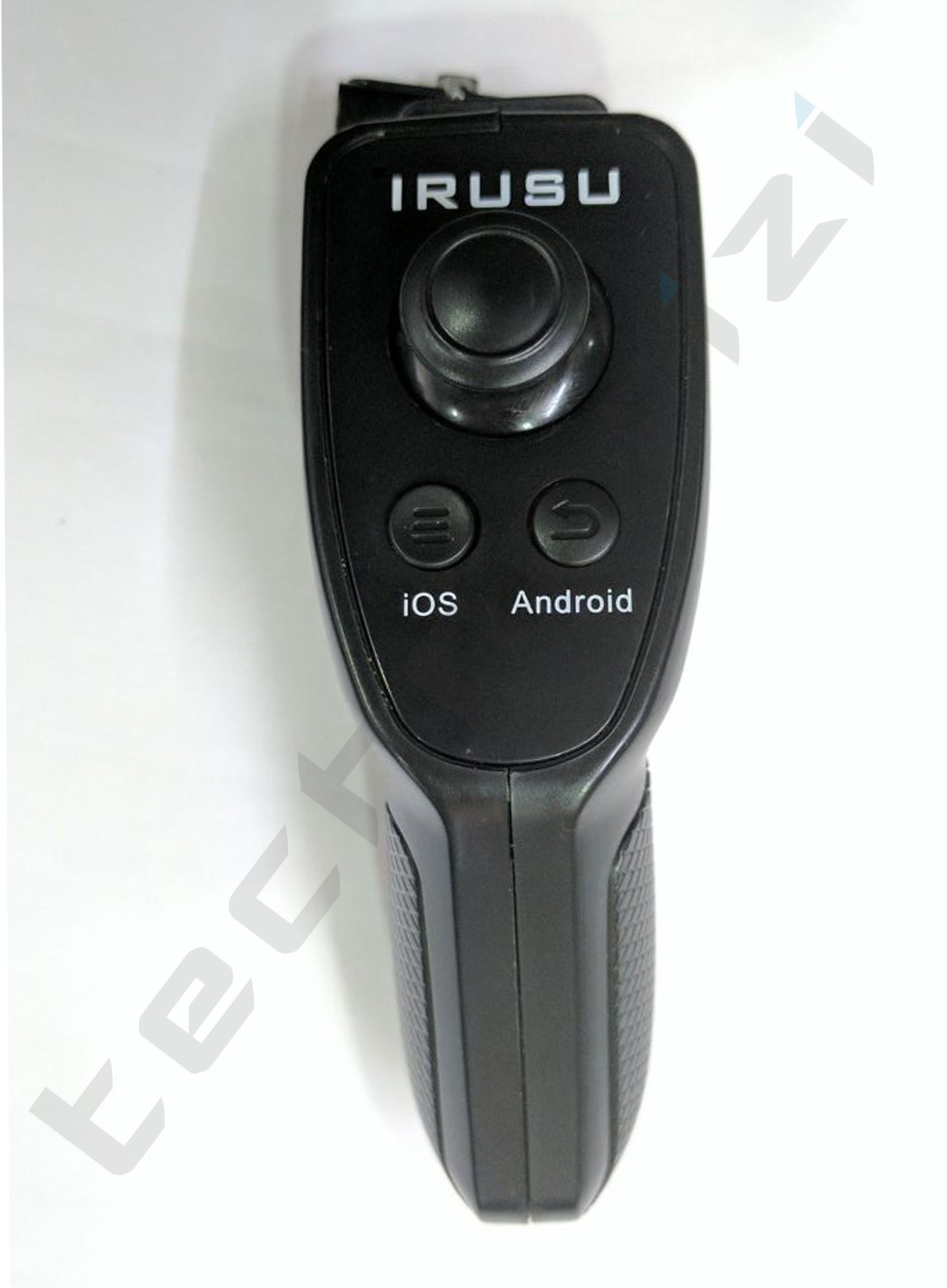 to use. Irusu Monster VR is compatible with all mobiles with gyroscope and accelerometer. You can order it directly from given link.
Inside The Box:
Bluetooth Remote Controller With User Guide
VR Headset With User Guide
Magnetic Clicker
A Wiping Cloth
3M Tape Strips
A Viewer Card with QR code
Features:
Lens:
Without the quality lens, the viewing experience will be reduced. Thus the size of the lenses matters. Irusu has upgraded 42mm adjustable lens for best viewing experience. But in my opinion, the lenses quality is excellent but were not upto my expectations, but that is fine as per the price you are paying to get these.
Field of View(FOV):
For theatrical experience, the viewing angle should be at least 90 degrees. Irusu VR headset does have great viewing angles. And I had no problem with it.
Adjustability:
We all have different face structures, so unless the Inter Pupillary Distance (IPD) is adjustable, it would be tough to get the clear quality vision. Irusu VR headsets have the adjustability feature. It is super easy to use and can be adjusted easily with the given scroller on the upside of the headsets.
Weight:
One must choose VR headset with as light weight as possible (preferably less than 350 gm). When used with your smartphone, the weight does increase, but these headsets seemed a little heavy to me in comparison with other VR headsets. Weight on your head can be frustrating sometimes as you can not use them for longer.
Compatibility:
Compatibility of an accessory is essential, and you should only choose those which are compatible with your device. Monster VR is compatible with all the smartphones of size ranging from 4-6 inches with a gyroscope and an accelerometer. It is very easy to setup your smartphone with these.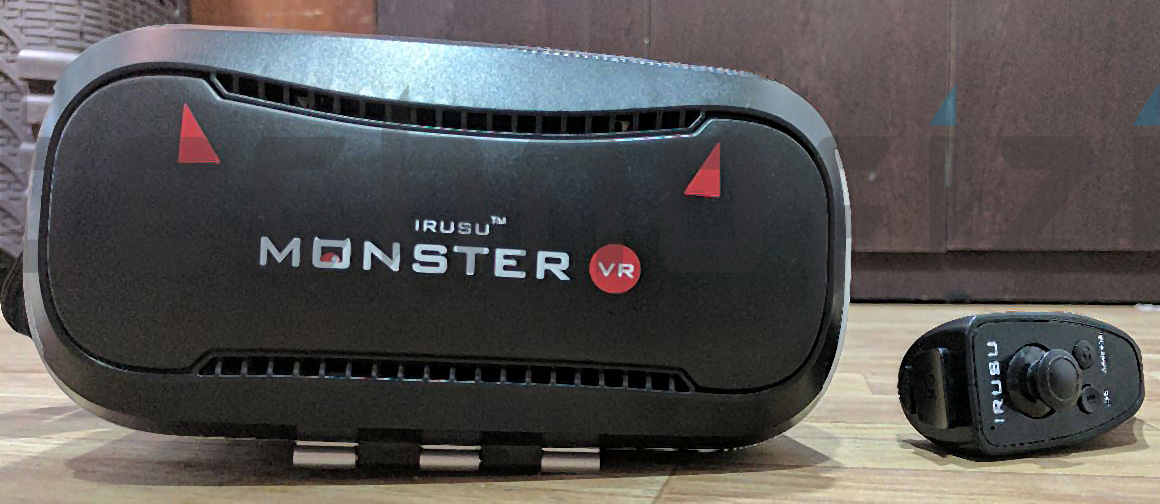 Conclusion:
Irusu VR headset has the adjustable ergonomic head strap which helps you in head tracking while viewing VR/360 degree videos/apps. You get a 3M quality head strap, which is ideal for a budget friendly VR headsets and is easy to fit and load and also is quite comfortable to wear.
Irusu VR headsets are trendy as the design is quite good and smart piece of work as it has Ideal Heat Dissipating Design Ventilation (It has removable planned), Side Slots Are Convenient For Inserting Earphone And Charging and makes you feel comfortable in every way.
They also provide you with the QR Code to scan on Google Cardboard to select default viewer and for viewing VR videos on Youtube. Irusu also has its VR APP ZONE which has all the VR content.
It is a premium quality and the most advanced VR Headset for mobile till date from Irusu, with Adjustable Headphones, a complete Audio and Video Treat for you. Look, and design is quite similar to MONSTER VR just, and integrated headphone is added to it to make the most featured VR headset in the market at present. As earlier said these VR headsets are very comfortable to your eyes and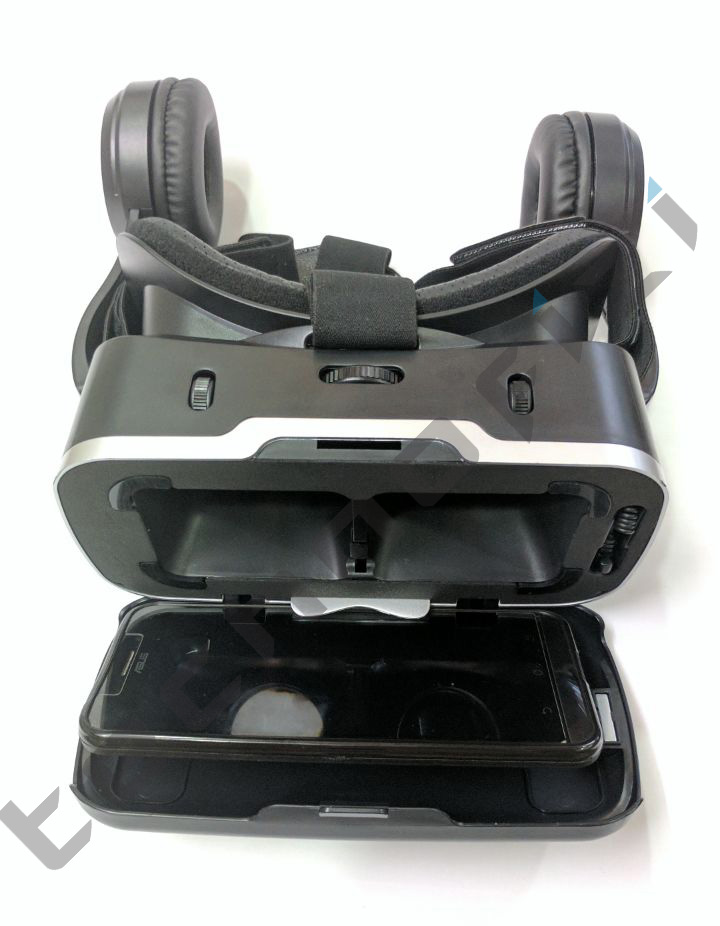 face and also very easy to use. It holds all the smart mobile devices ranging from screen size of 4.7-inches to 6-inches with gyroscope and accelerometer. You can order it directly from the link.
Inside The Box:
VR Headset with user guide
A Wiping Cloth
3M Tape Strips
A Viewer Card with QR code
Features:
Complete Package:
With HD Optical Resin Lenses, 8-Layer Nano-Coating, 5 Times Polishing. Reducing Deformity And Glare, Effectively Preventing Visual Fatigue, Restore 3D Reality Under The Broad Vision, it is the only VR Headset in this Category that is optimized for tons of Quality Google Cardboard Apps plus the attached headphones plus inbuilt mic lets you receive a call while you are enjoying your VR tour.
Integrated Add-Ons:
With The Integrated Headphones, now you will have more control and immersive-ness in VR like controlling volume and answering Phone Calls while in VR. Integrated Hardware Buttons can be used to Trigger/Select Actions in VR whenever required, thus eliminating for an external remote or clicker, which I found very convenient to carry as less accessory as possible. The buttons are placed downside to the headset and are easy to use.
Adjustability:
With the Head Mounted Display, you get better Virtual Reality Experience. It also has Adjustable lenses which are flexible on Pupil Distance and Object Distance, perfect for people with low Myopia. Individuals with the glasses need not worry about the visibility as you can get from your glasses while you enjoy 3D Movies and Games.
Design:
With comfortable and adjustable headband and face foam protector and providing side gaps for charging your phone to not to miss out the flow of Virtual Reality and lets you enjoy the 3D world at anywhere and anytime without any discomfort or break. It also has the proper ventilation to keep your phone fresh.
Compatibility:
It is compatible with the all the smartphones with gyroscope and accelerometer, and you will have no problem in placing the phone in the VR accurately since it is effortless to use. The phone should size from 4.7-inches to 6-inches.
Conclusion:
PLAY VR PLUS is indeed a perfect product from IRUSU. I had an enjoyable experience with this VR headset. The headphones and the built in mic makes it easy to attend calls while wearing it. The quality of the headphones is also quite good.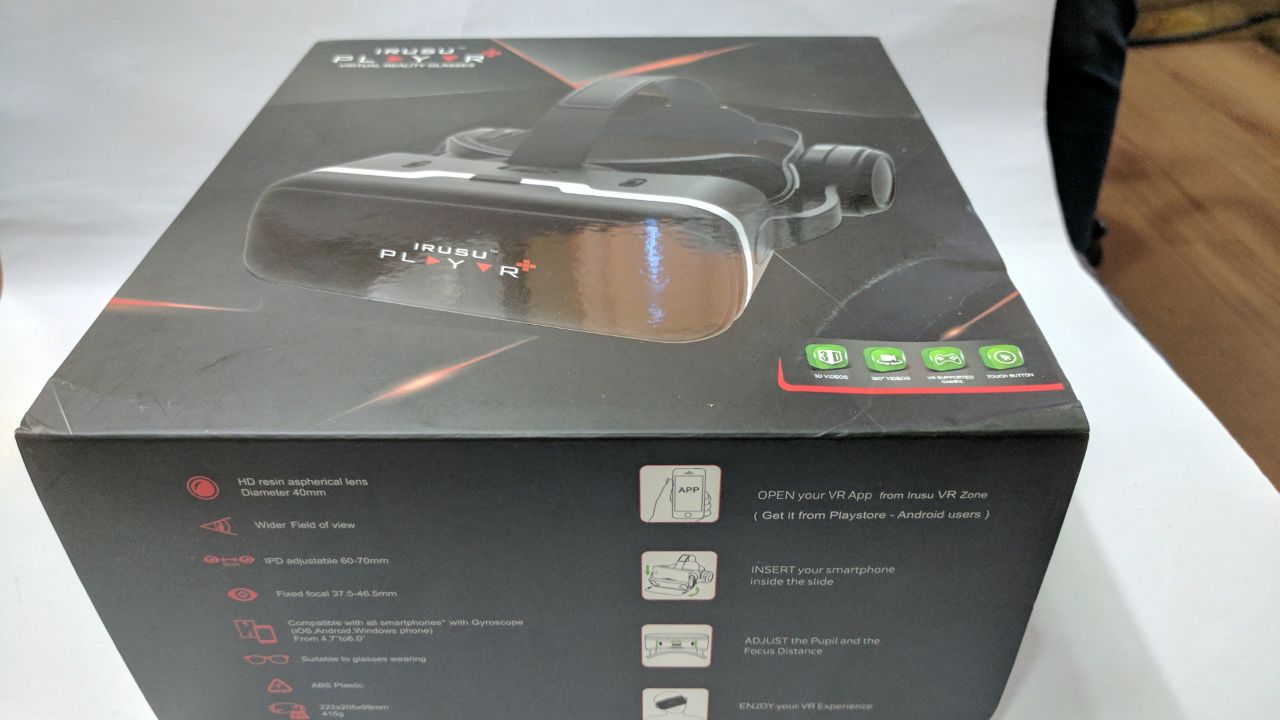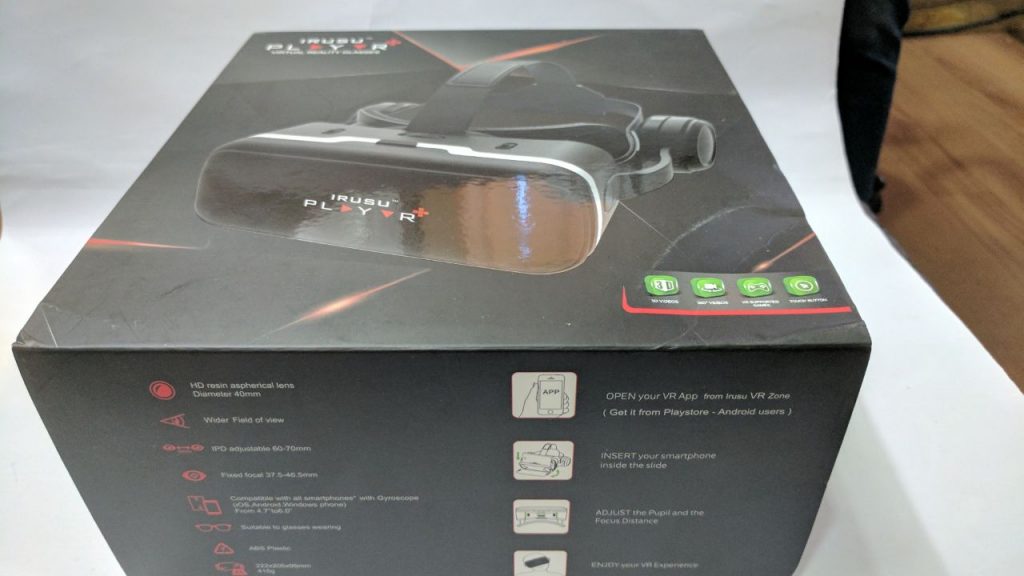 The only problem was that the Irusu VR Cinema could not play some movies, and in some cases, it did but without any audio. This issue was solved with another app (VR Video Player). I just hope IRUSU updates the app with the necessary video codec. As far as the product is concerned, I am delighted with it and would recommend these.
Final Verdict:
Both of the VR Headsets from Irusu definitely go easy on your pockets and lets you enjoy the world of Virtual Reality at a budget friendly price. Both the headsets are made out of plastics but look premium for the price bracket they are available for and are recommended if you are willing to experience 3D on your phone without spending much.
PLAY VR PLUS being little heavy as they come with headphones and are super convenient and easy to use. On the other hand MONSTER VR comes with Bluetooth remote which connects with your phone to control the headset which can make you a little confusing to operate but becomes easy if you understand how it works.
I recommend both of these; you can use any of these according to your use and convenience. You can buy any of these headsets from here.
Thank You for reading. I hope you would have liked it. Shop Well.