"JIO" considerably the most common name in the telecom industry. Beginning from the JIO network to its smartphones services, JIO Fiber, JIO Coins till now starting of its DTH services. I guess, there is nothing which we haven't heard related to the "JIO".
In the current scenario, DTH services are on the hike in JIO Column. Rumors just keep revolving around about launching of JIO DTH in March, April and enormous guessed dates and months. Well, to make you sure, I would like to mention that there is no launch date out yet. No Other details are out except the fact that Reliance will launch DTH.
JIO DTH : Real or Fake ?
Studying it too deeply, got me to a point where rumors are also stating that JIO hasn't got the license yet to run DTH in exact terms. Only Tata sky, Airtel and 4 more companies in India are allowed for DTH services. What JIO is offering, that can be digital cable or IPTV. That's all about rumours and rumours around. Moreover, things will remain same up until there will be no official news out from JIO's corner.
Jio DTH Launch Date
With all the rumors revolving around, one thing which is clear that JIO hasn't launched its DTH yet. Moreover, the rumors say it will surely not going to be DTH but IPTV or Digital Cable which will work through Fiber Box. Like what Airtel is doing by offering its fiber box. Not sure about DTH's launch date but you can find JIO's fiber box around.
It was even mentioned at places that JIO has started planting their Optical fiber cables in major cities back then in December 2016 and it's in function currently. What best can be predicted is, Jio will surely offer its Fiber box to run it as an IPTV or by digital cables.
Jio DTH Set Top Box
The very first look which we have witnessed of the set-top box is in YouTube videos stating that the set top box got manufactured on in February'17 which looked almost like other DTH boxes. Despite all what it looked like, its mini presence gave hope of it getting launched soon. Refer the given video for set-top box looks and works.
The video completely stats that is going to appear with a lot more crazy features that we expect. Surely Hybrid one will leave you amazed with enormous functions. Looking back at JIO's progress, waiting for the product will be worthy.
Jio Fiber Box
The news which bounced the most. Jio is likely to give IPTV services via fiber Box in sooner or later days. With no accuracy of this being the correct news but since Airtel has launched it. Surely Jio won't lack back. It is expected that the fiber box will work for JIO TV like the way we use it in android phones and tablet.
The fiber box is likely to provide the speed of 100 Mbps which will ensure that channels run smoothly without buffering again and again. Below goes the review of fiber box. Fiber Box is available in around 100 cities of India rendering the best possible services. Soon it will be available across the whole country.
JIO DTH Channels List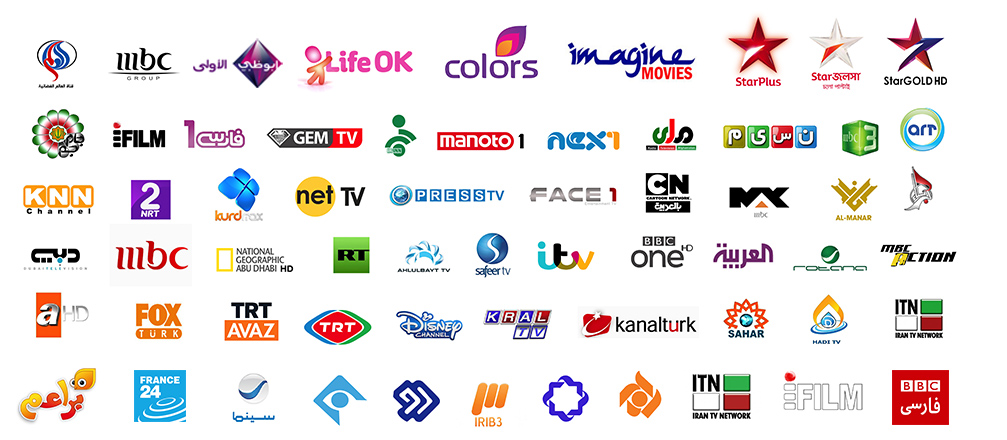 Jio is likely to offer 300+ channels and 50+ HD channels. This will include:-
Sony (All Channels)
Star Network (All Channels)
ZEE Network (All Channels)
Colors TV (All Channels, Viacom 18)
Sports Channels
Starr Spots
Ten Sports
DD Spots
Other
News
ABP News, Zee News, Aaj Tak, India News
All Regional Channels Like Dangal, ETV Haryana/Punjab/Himachal
PTC, MH1, ABP News Sanjha, Majha Other.
Regional Channels
English Movies Channels (All)
All other Channels will be included soon.
Jio DTH Price and Plans
Jio Setup pricing can cost approximate of 1500 to 2000 Indian Rupees. Further, plans are expected to be:-
| | |
| --- | --- |
| Plans | Expected Price |
| Family pack | Rs 200 |
| Beginners pack | Rs 180 |
| HD Plans | Rs 250 |
| Full Plans | Rs 400 |
These are the most expected price in the country for DTH services. It can vary from region to region and time to time.
Jio DTH Online Booking and Registration
There is no accurate link or webpage available for now to book. One thing which is 100% sure, i.e. one will need to book it online first then further setup can be possible. JIO will provide 3 months entire free with the online booking only. We will keep updating our post for that if once we find out which is the correct link towards JIO DTH Set Top box.
Conclusion
Entirely revolving around the rumors and no accurate news on official portals, we can only conclude to the facts that are – " JIO will surely release its DTH services soon, no wonder that it may begin with JIO offering its services in the fiber box like IPTV services and later to proper DTH. But as the issue seem to be quite contradictive, we have videos available for people us has already used the set-top box by JIO."
One more thing which came out from all of it that surely there are some bugs and glitches that are in need to get sort yet. Maybe this is the big reason that the only news which is out is "JIO will launch DTH." Apart from it, no outsider can make guesses with proof that when it will launch and what prices will one need to pay for it.
The assured thing is one will need to pay less than other DTH services as Mr. Mukesh Ambani is up with this #makeinIndia goal. He is willing to provide best services at minimal prices.
Overall, let's wait and watch for next official news about it. You can drop comments if you got to know about any news which is from official's side or some relative proofs. Till then, hoping this article to be helpful. 🙂