Have you ever thought of protecting your MacBook with the leather case? Or ever wondered that there would be cases which will literally turn your MacBook looks like just an ordinary file. If not yet, then here comes a product from JisonCase Family. A leather material MacBook Case which gives the premium look compliment to the MacBook.
JisanCase born with the idea to generate the products which will protect the technology which is essential to lives. The company is overly focused on reproducing the items which match the tastes and preferences of the folks. Its every product is handcrafted with extreme care. The products are designed by the high-quality craftsmanship. So shall, they serve, finest quality of handmade iPhone, iPad, MacBook, Androids, Watch band cases.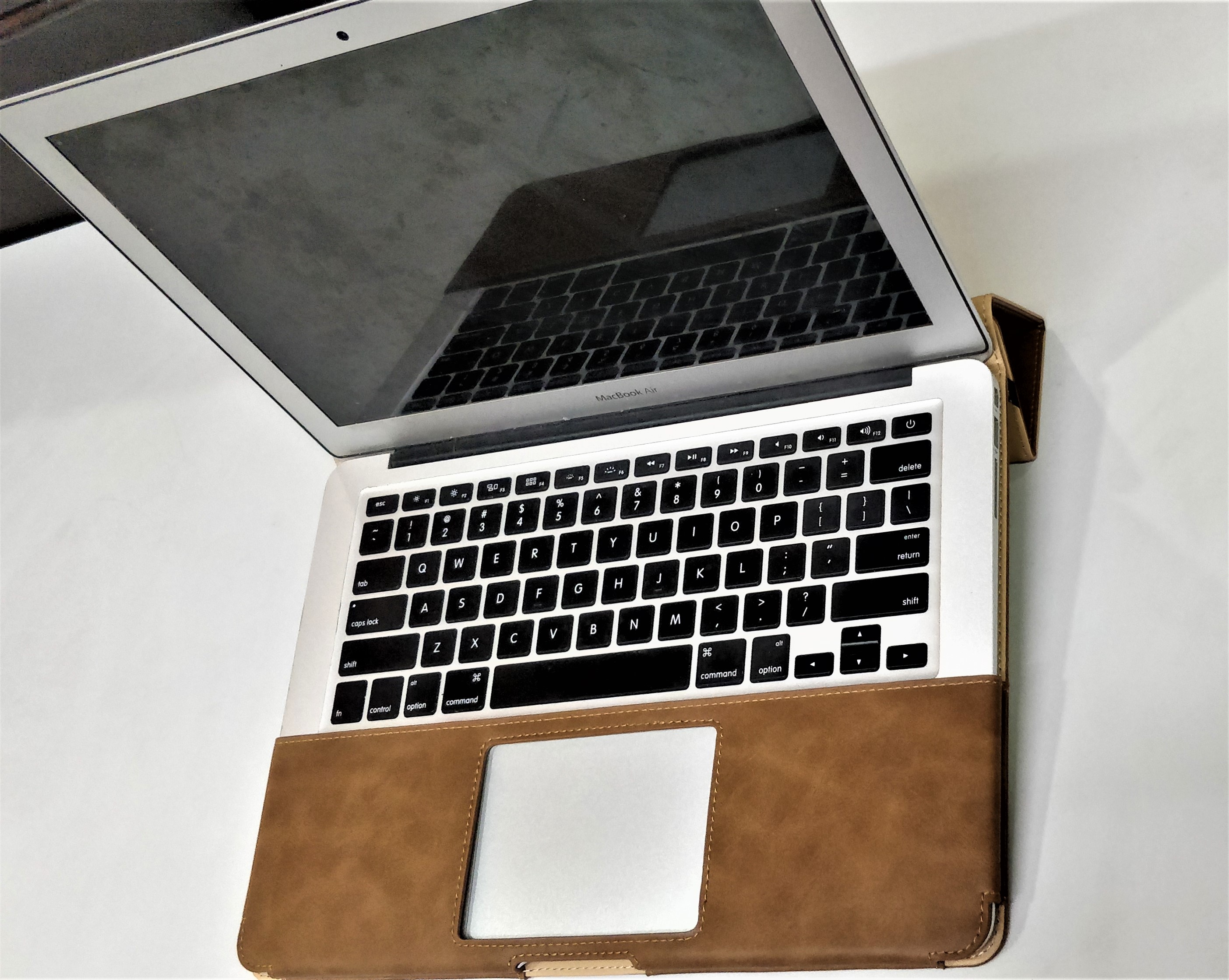 Jisoncase PU Leather Folio Sleeve Pouch Cover
We have Jisoncase PU Leather folio sleeve pouch cover for Apple MacBook Air 13.3″ in the house. Truly, it contains the premium quality material which gives complete protection to the MacBook, in terms of casing and cover. The ultimate looks are "add-ons" to protection in terms cases.
The case is specially designed and handcrafted to give it an ultimate classical look, which comes from PU leather. It has the ability in its unique looks to match the taste and preferences of the user. The cover just doesn't make it stand odd one out but also increases the life of your MacBook with its cooling design. Dust, Water splashes, Dirt etc. will not able to directly attack the MacBook.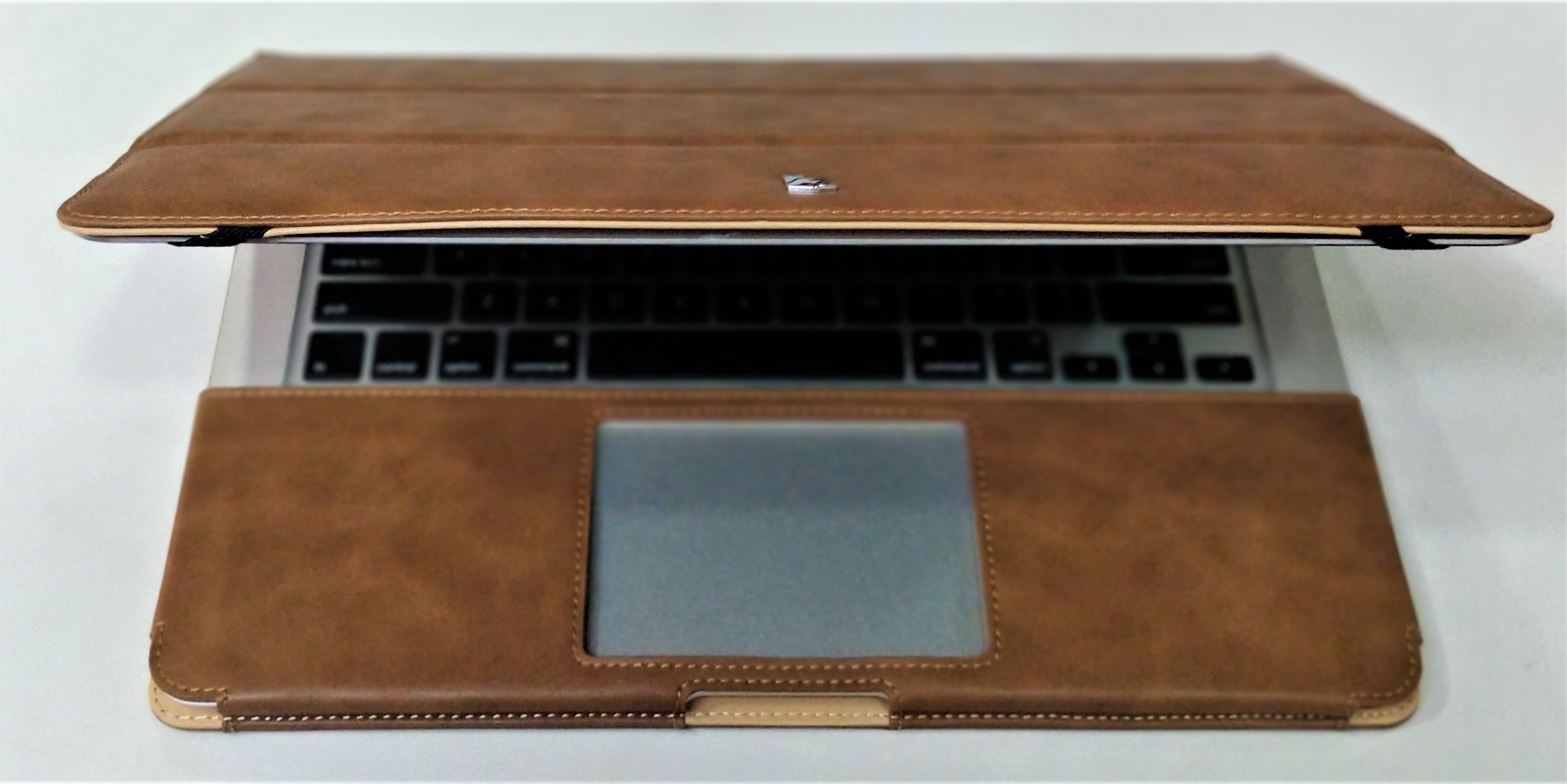 The PU Leather in the case signifies the mark of fashion and elegance. It's functionality let the user use it like a file. It offers most convenient closing and the opening of MacBook Air within its Handmade case.
Its Vintage Theme PU leather Surface, with extremely soft and comfortable interior lining, gives the overall protection and the definite user satisfaction.

Its opening cover can be rolled down to create a stand for the MacBook Air. You can now easily watch movies and do work even in the different posture. It even covers us the mousepad borders to make the cover look its part only.
Moreover, you can take it anywhere, like a file. It even eliminates the risk of your MacBook getting stolen as you're carrying a file with you, not the exclusive MacBook Air. 😉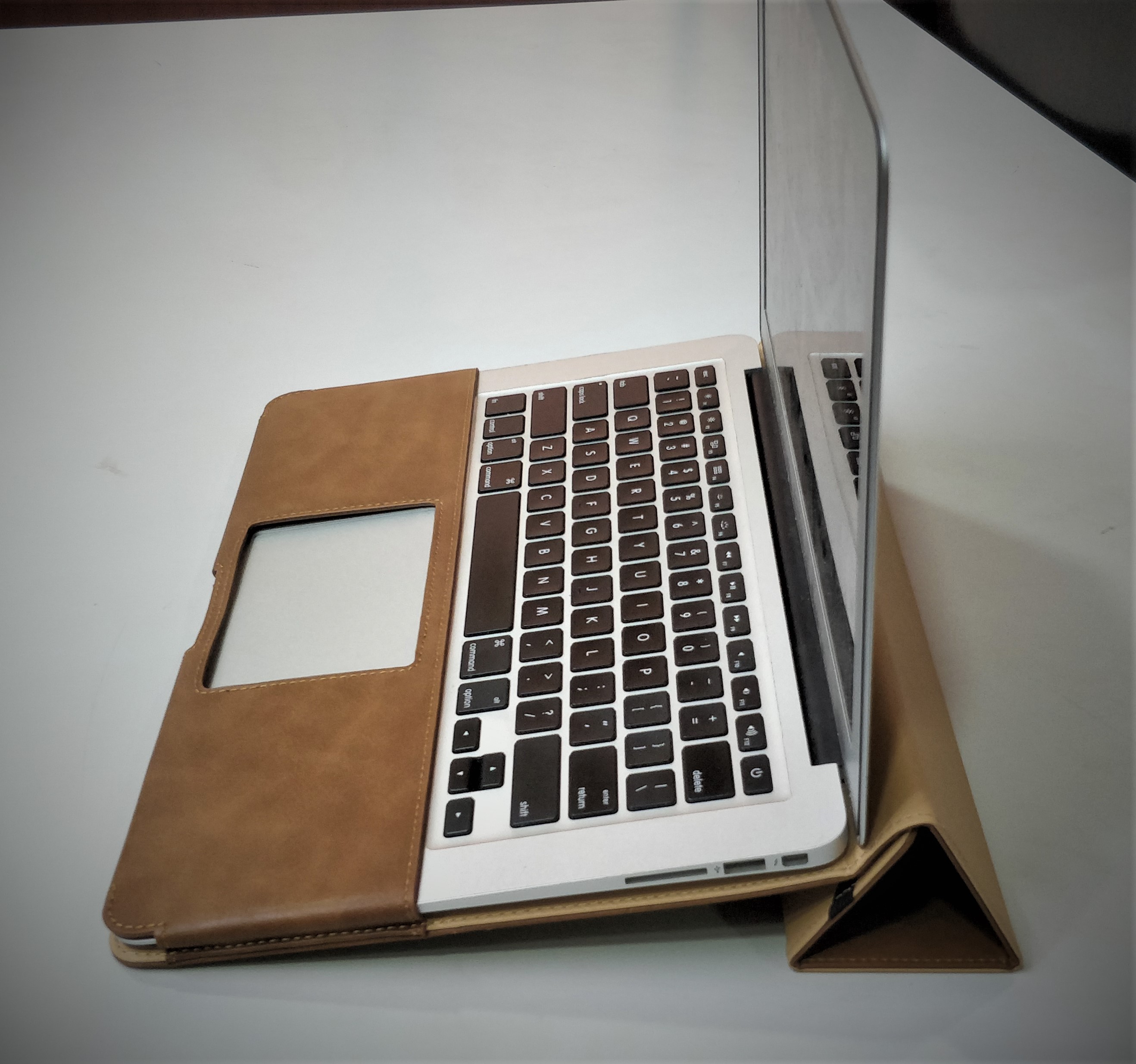 Flip it, Roll it down like a stand or use it as cover anywhere. Get the ultimate protection for your MacBook in the form of a file cover, it the supreme leather material.