With the extensively increasing of tech, we all wish to own a powerful machine which lacks in portability. However, we do come across few powerful portable machines like Laptops with fast memory and processor. However, it also has their limitations like every other thing in the universe which states it to be not as powerful as our desktop PCs which are not portable at all.
Although to overcome portability issues, DFRobot, a China-based company has launched a campaign on Kickstarter and Indiegogo. This time it is for their latest single-board computers, LattePanda Alpha and Delta with Intel Chips, Windows and Linux Support.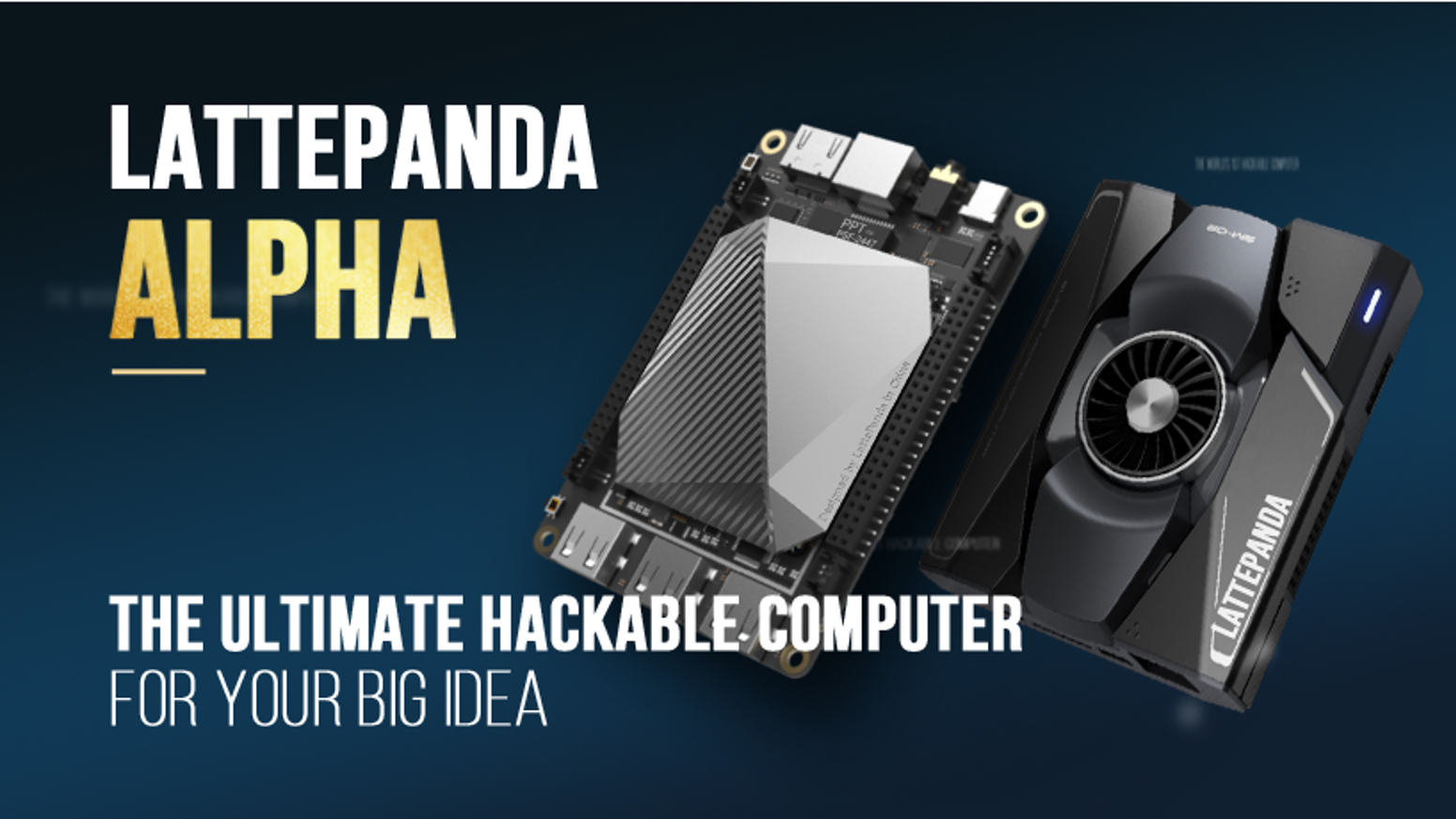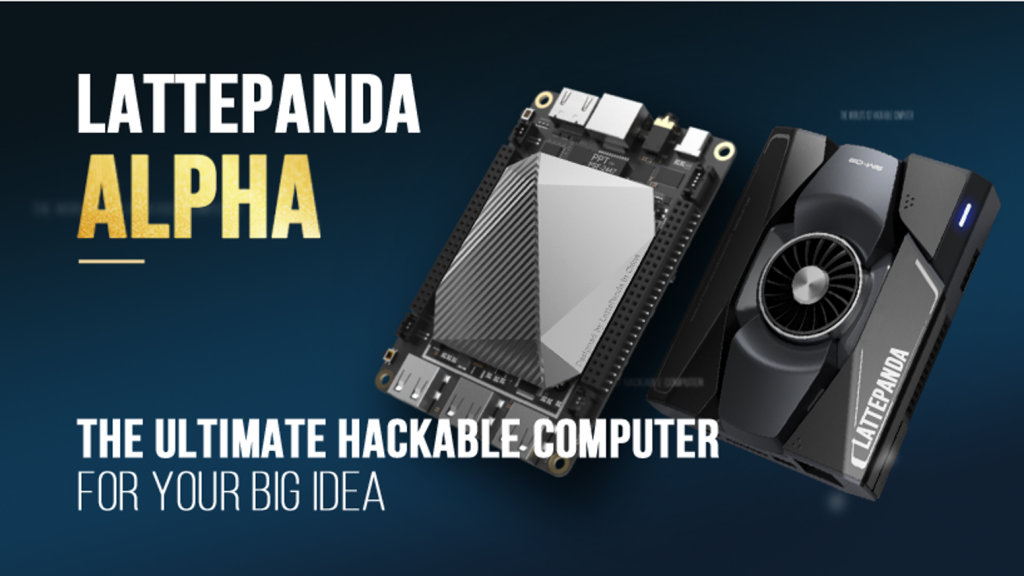 Back in 2015 end, The LattePanda was launched as a single-board computer built using Intel's Quad-Core Atom Processor out of the box with Windows 10 pre-installed. I usually thought of x86 boards to be expensive and turning too hot. However, the lowest model of LattePanda started from a small amount of $60 on Kickstarter.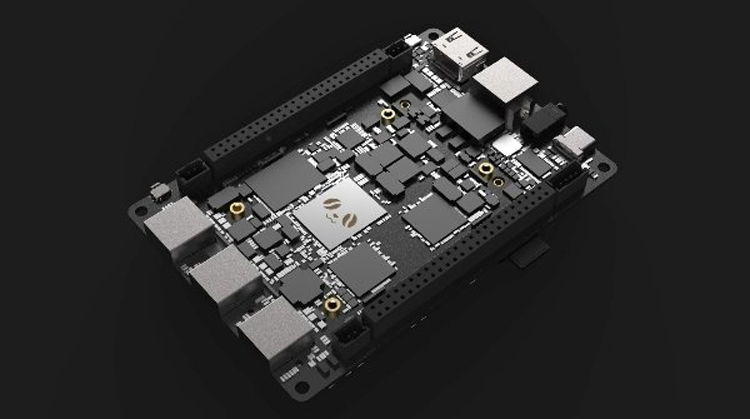 Now, two years later, DFRobot is back with their two latest boards, the LattePanda Delta and the LattePanda Alpha but a different aim in the market than their previous single board computers. However, these little boards look like a medley of Raspberry Pi and an Arduino, but interestingly LattePand Alpha is based on Windows and Linux compatible PC's.
Specifications
The LattePanda Delta is powered using an Intel's Quad-Core Celeron N4100 running at 1.1 GHz upto 2.4 GHz plus 4 GB of RAM and 32 GB of eMMC  5.0 memory. While the LattePanda Alpha runs on a 7th-gen Intel's Dual-Core m3-7Y30 at 1.6 GHz upto 2.6 GHz with an 8 GB RAM, and 64 GB of eMMC 5.0 memory is more powerful.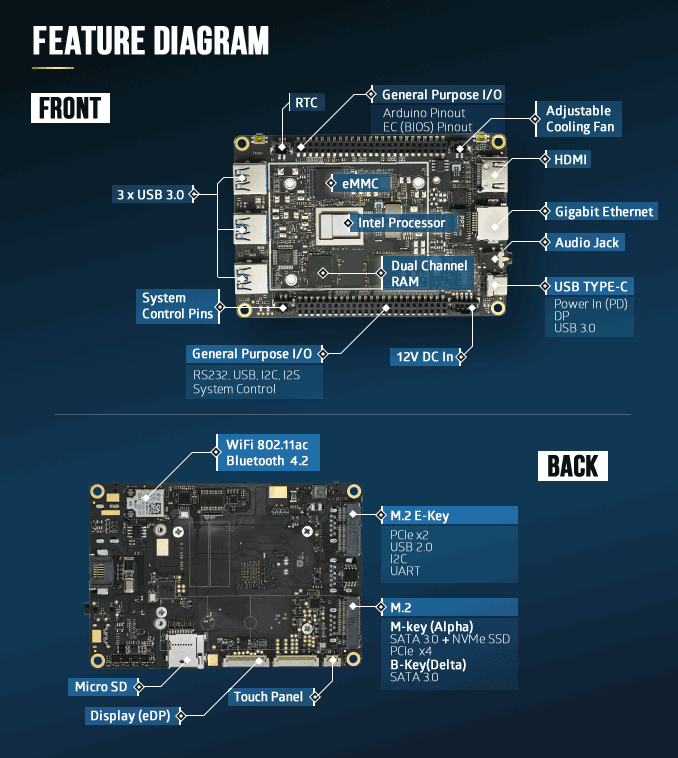 Both of the single boards consists all the latest and necessary posts including an Ethernet, 802.11 a/c Wi-Fi, Bluetooth v4.2, 3 x USB 3.0, HDMI output, a USB Type-C port and yes an Audio Jack too each.
Features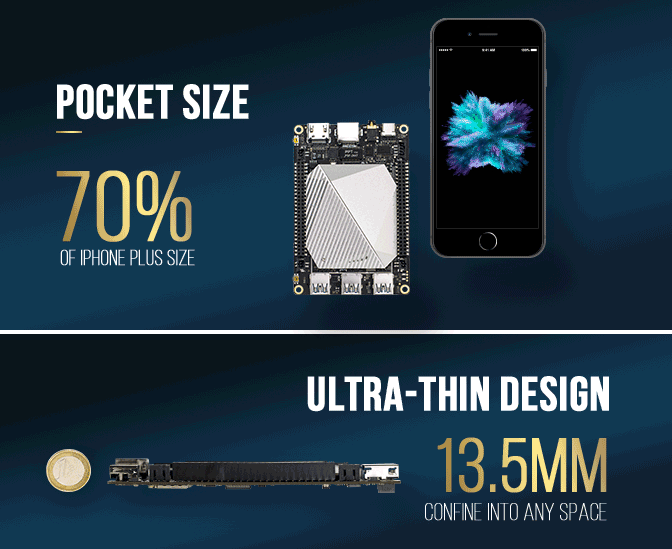 8 GB Dual Channel LPDDR3 RAM
Built-in eMMC 5.0 Memory with optional 32/64 GB storage
Supports NVMe SSDs
Intel HD Graphics with 60 Hz 4K support and Direct X12 OpenGL 4.4
Synthesized with Windows 10 Pro and supplemented with Linux Unbuntu Compatibility.
Develop Windows/IOT Smart Devices
Bluetooth v4.2
802.11 ac Wi-Fi
Gigabit Ethernet
Modular Interactive Touch Display
Integrated Arduino, a coprocessor

Pricing
LattePanda is offering both of their latest single board projects, the LattePanda Delta and the LattePanda Alpha at a reasonable price in comparison with their specs and the performance with other already available in the market.


The lower model, LattePanda Delta is available to pledge for $129 or more and will be ready to ship in May 2018. However, the powerful version, LattePanda Alpha is priced at $239 or more to back it up depending on the extra rewards you get on the board and will be ready to ship in June 2018. Currently, the campaign is active on Indiegogo and already started shipping for the backers on Kickstarter.
Why to Invest in LattePanda?
LattePanda has given many reasons to love and invest in both of their single boards the LattePanda Delta and LattePanda Alpha. First being its compact size which makes them easy to carry and use is on them on the go. Later, its Auduino compatibility makes it stand alone from many mobile computers to use it according to your use or different purposes. Moreover, both the LattePanda comes with 42 expandable interfaces to set it and use the way you like which gives it real hackability and comfortable playability.
Furthermore, it comes with a modular, adaptable, versatile 7-inch display which can be used in different modes. The LattePanda is also one single solution to increase your productivity. Also, it is internal hardware specification lacks nothing in comparison you get in a general computer like all the necessary ports and advanced features. With that, these also don't cost you as much as a personal computer.
LattePanda runs on Windows with the Soul of a MacBook in a pocket size, perfect for innovating AI/IoT projects.
Verdict
On knowing about the concept, it has amazed many of us in many different but as we know everything has something to worry about and same goes for these single boards. The primary concern I carry for these boards is their costing like most of the x86 boards as LattePanda Alpha is not a low-end board. The same Intel Core m3 is used in the Apple 12-inch Macbook which means they will not come cheap and also will run hot.
Also, for the price they cost you can buy a tablet or low-end laptop. Moreover, DFRobot with LattePanda aims to be the boards for the Internet of Things (IoT) but for those sort of applications, these seem overpowered and too expensive. However, if you wish to buy these, they are currently raising on Indiegogo now with the cheapest being $129 for upto $359 with few extra rewards.