Most of the iPhone users complain about backup issues and non-availability of seamless file transferring capabilities which is offered by Android devices. We all know how important it is to back up photos, music videos and other important files of your device. But, with an iPhone, it's pretty difficult to trader media to computers or any other locations. Although, you might be saying that we have iTunes for doing that stuff, but here I am talking about seamless un-interrupted file transfers which are not something iTunes can do. So, in this article, we will be introducing you with an excellent iTunes alternative for transferring videos and other files from your iPhone or iPad to your MAC device. The tool is named as MacX MediaTrans.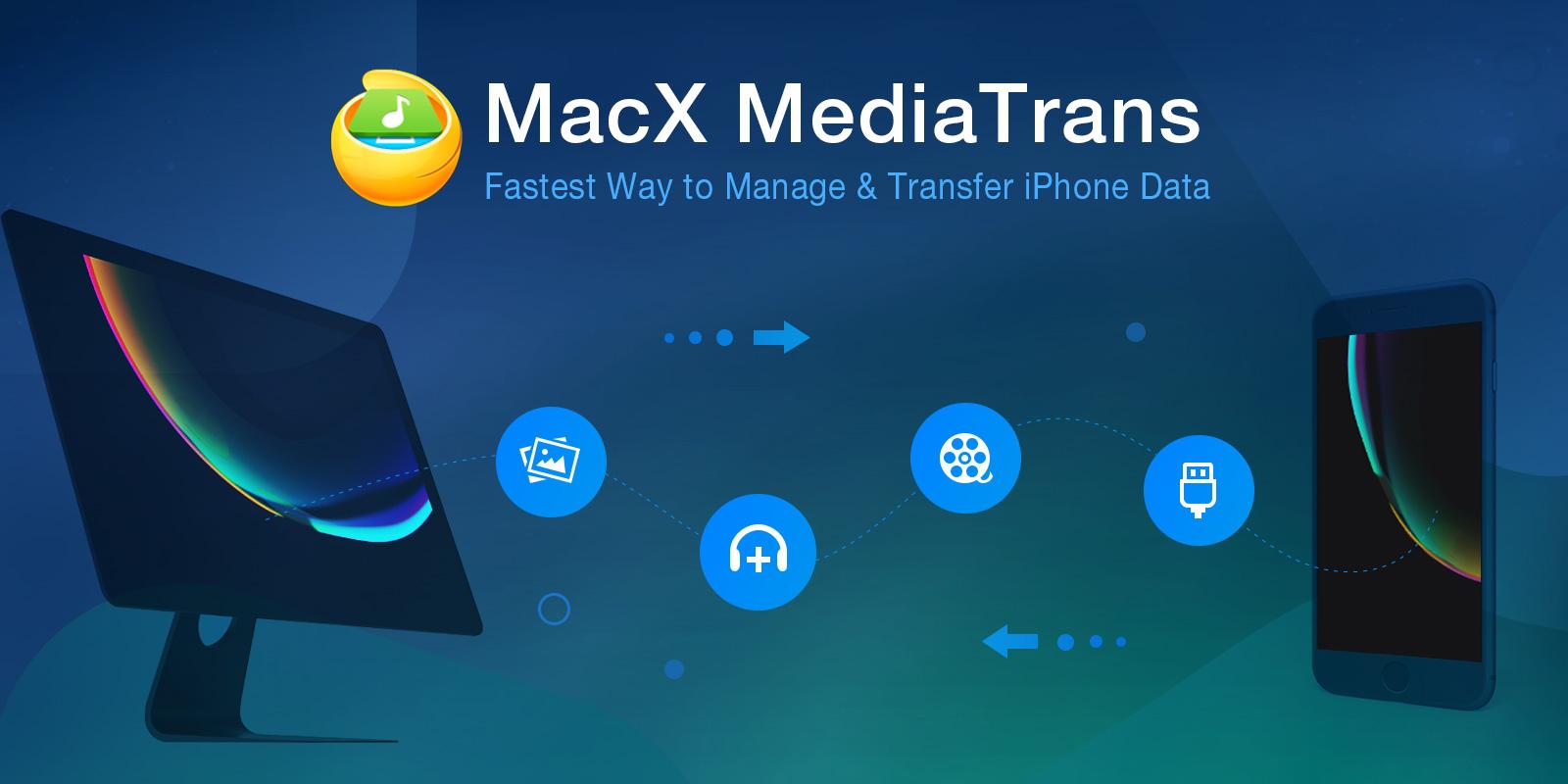 About MacX MediaTrans
The MacX MediaTrans is an application that helps you manage your iPhone and iPad operations on Mac Operating System. It is the best way to transfer photo, music, and video between Mac and iPhone. This application organizes your iPad or iPhone very well by keeping the necessary details like storage, etc. in check. It is the most suitable iTunes alternative for backup and transferring videos, music, photos, iBook, ringtones, iTunes, etc. This application is featured with end-to-end encryption to safeguard the media files and other essential documents that are saved in the iPhone.
It uses military-grade encryption technique such as AES 256, RSA, etc. which is believed to be non-crackable. In order to release the iPhone space and smoothen the daily backup, update to iOS 12 or change to new iPhone, these media files are transferred to the Mac systems. All the iPhone users should try the free version of Mac X MediaTrans that benefits in backup and storage of the media files. It has some strong features for backup and storage of all kinds of files that would be discussed further in this article.
The Time-limited Giveaway campaign of MacX MediaTrans and its Windows Version Software
It is essential to make all the iPhone users aware of the Mac X MediaTrans along with the many benefits like a backup of all files present in iPhone. Which can help you in cleaning up the storage space for upgrading iOS versions or storing some other essential files of significant size? It can also be used for the daily back up of the data from iPhones or iTunes to Mac or in its Windows version, i.e., WinX MediaTrans. Since iTunes is not the perfect tool to sync iPhone to MacBook Air/Pro, iMac due to its drawback, thus MacX MediaTrans in the perfect solution for the backup of the essential files of iPhones.
Along with that, there is a special offer for our readers, through which you can grab a handy giveaway of this software. Where you can get MacX MediaTrans license key for free. All you have to do is visit this website by clicking of the offer "MacX MediaTrans license key for free." For downloading the free Windows versions, click here.
All the readers of this article about MacX MediaTrans are invited to visit the provided link and download it for free. This camping for MediaTrans will be continued till September 30, 2018.  
MacX MediaTrans's Advantages over iTunes
Transfer photos from iPhone to Mac at the fastest speed:
The MacX MediaTrans is easy to operate and bears the fastest photo transfer speed. It can transfer 100 4k photos in 8 sec. It even can auto-convert HEIC photo to JPG for compatibility with photo editors, and devices that support HEIC. It supports to delete photos from iPhone to Mac. Check to see a full explanation on how to transfer photo from iPhone to Mac.
2. Two-way sync videos between iPhone, iPad, and Mac: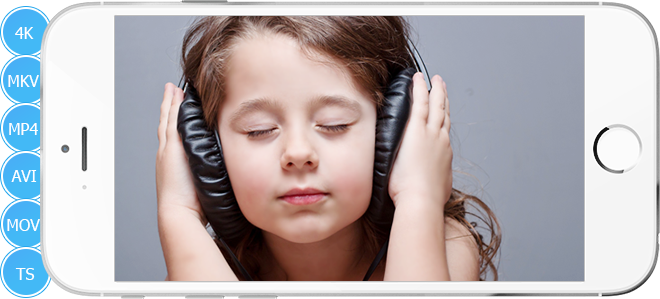 It has the functionality of two ways sync photos, videos, and music between iOS and Mac. It can auto convert videos to iDevices compatible format, and it does not need to convert the videos beforehand. It can auto reduce up to 50% 4k, HD video file size to save storage space for iPhone. It can also move bulky iPhone videos to computer and hard drive to free up iPhone space. You can also use this tool to delete videos from iPhone on Mac computers.
3. Import and Export Music/MP3 to iPhone, iPad without iTunes limit:
It can transfers essentials files selectively from iPhone to Mac without wasting time to sync all the unnecessary files. Here is the complete guide on how to transfer music from Mac to iPhone or vice-versa. It supports to transfer specific music files that do not need to sync all the media files. It supports to manage music files with ease, edit or create playlist and manager albums without iTunes limits. It supports to transfer iPhone music that is not purchased from iTunes to the computer.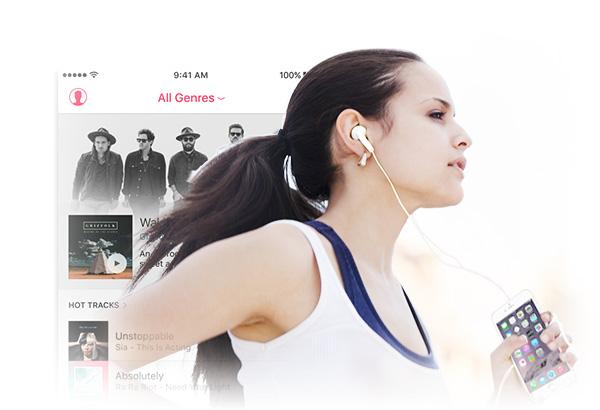 It also supports to transfer downloaded music from Mac to iPhone or iPad. It also has the feature of auto compressing large 4k, HD video files to save iPhone space, auto convert video format for iOS. It has powerful music file management abilities than iTunes and also supports to add, delete or edit playlist on Mac. After importing music from Mac, it never replaces the old music playlist on the iPhone.
4. Secure media files
It can export iPhones photos and videos to Mac with encryption. It has the ability to secure media files that are locally saved on the Mac system of the user with password encryption. It is secured with military-grade encryption technics such as AES 256, RSA and more.
5. Built-in iPhone ringtone maker to create exclusive ringtone:
It has comprehensive bonus feature such as turning iPhone to external hard drive, encrypting iPhone a Mac Files and creating iPhone ringtone. It makes, and sync ringtones at one go with original audio quality. It is also able to auto convert music to iPhone MP3/ AAC and support H audio formats. It can transfer video in MKV, FLV, AVI, WMV, and the regular one that is accepted by iTunes. It can create a ringtone for the new iPhone of the user.
6. Turn iPhone as USB to save data secretly:
The user can turn his/her iPhone as a USB to save in Word, Excel, PDF, DMG, APPS, iBook, etc. formats.
End Reviews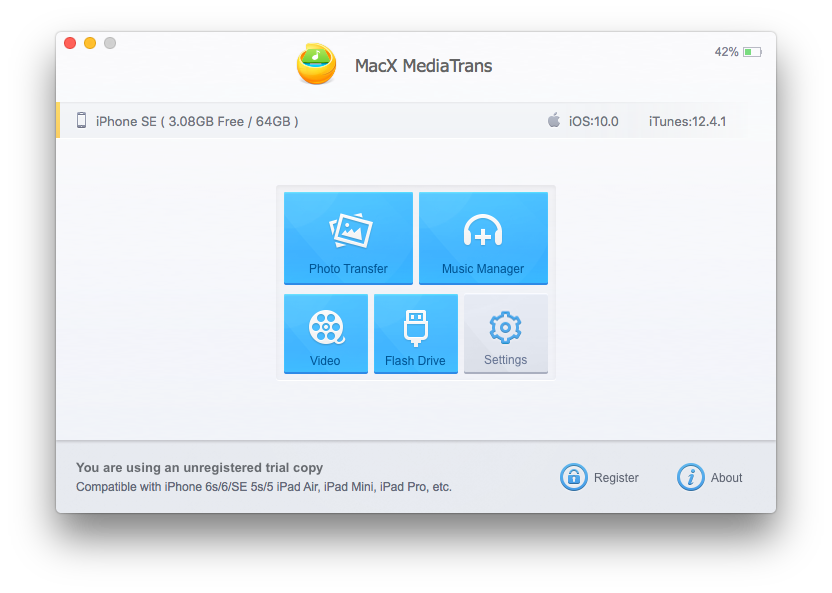 So, that was all you need to know about the fastest file transferring tool that even beats iTunes in its own class. The MacX MediaTrans and its Windows version are the most trusted and secured alternative for the media backup or any kind of backup of the iDevices that is well-featured for the huge acceptance of the users. And, if that is not all for you to try out this amazing tool, we even have a limited giveaway scheme for visitors who can enjoy the delight of lightning fast file transferring and many other facilities offered by the MacX MediaTrans, for free.