Xiaomi is known for its budget smartphones. However, before coming into smartphone manufacturing, the company was providing the MIUI for Android phones only. As of now, it comprises a significant part of smartphone market share.
The MIUI 10 launch was announced at a dazzling event in Beijing, held by Hong Feng, co-founder, and VP of Xiaomi. The company has launched new products in the latest Xiaomi event in China. In the event, the company will also launch several amazing products, one of which will be Xiaomi Mi 8.
The MIUI 9 made significant changes in the previous version. Now with the MIUI 10, the company has taken a whole new approach towards providing a unique user experience.
What's new in MIUI 10?
We all know, Xiaomi is a Chinese tech giant company but always lacks in their software updates. That might not be the surprising thing as most of the Android devices still lack regular software updates. The Android P is here, but there is a significantly large percentage of devices running Android 6.
Although Android provides a more flexible and smooth user experience. The UI is much more customizable. MIUI is the skin on top of Android OS that is neat and is developed for faster performance. The latest version has incorporated significant latest technological innovation like AI and voice assistant. Let's take a more in-depth look at the major features that it has to offer.
>> MIUI 10 Features:
1. Virtual Assistant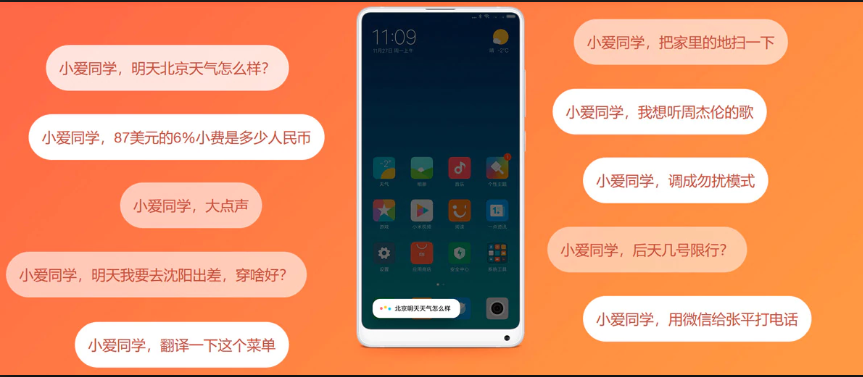 This is perhaps the most significant addition to the Xiaomi UI. Currently, there are Google assistant and Amazon Alexa, which provide a great virtual assistant experience. XIaomi announced its virtual assistant who will be available in the latest MIUI 10 devices. Also, all the there are models which support this version of MIUI.
2. Visual Improvements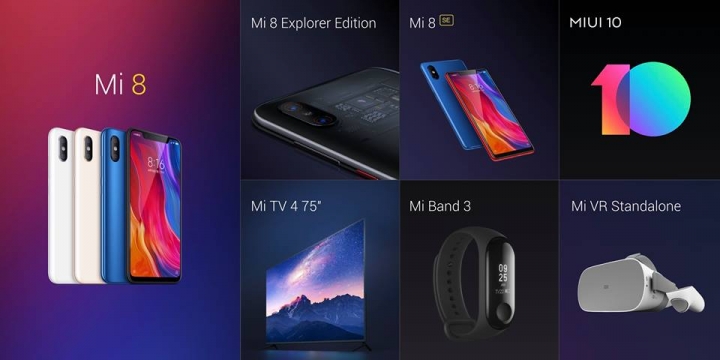 Visual appeal has always been the best feature for MIUI. The neat look provides something that is missing in stock Android. With the Latest MIUI 10, you get more refined visuals which match with overall graphics of this update.
3. Swipe Gestures
iPhone X first removed the physical home button and ultimately relied on gestures for navigation. Similarly, the MIUI 10 also offers swipe gestures for home, going back and recent apps.
4. Artificial Intelligence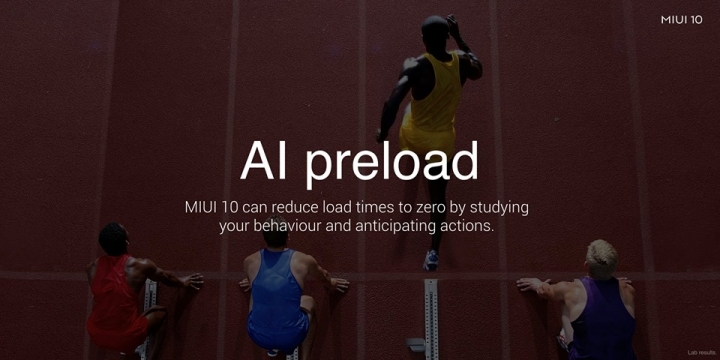 THis might not surprise you as many smartphone manufacturers are using machine learning to enhance user experience. With the help of AI your most used apps, contacts are sorted in a way that will save you time and effort.
5. Smart Device Integration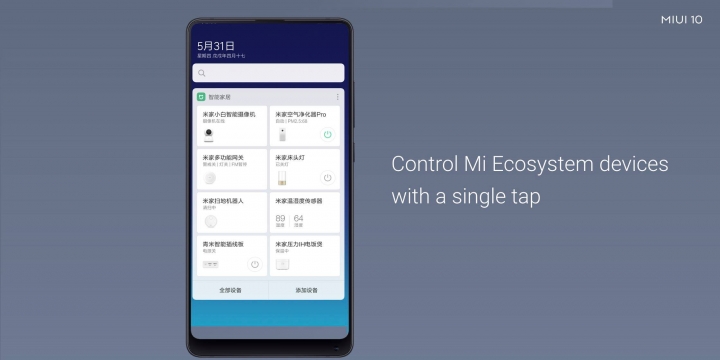 IOT has been at the forefront of technological innovation for quite a while now. It enables many new smart features like smart home, remotely controlling devices and appliances of your home and also increased security. To compensate the need of future, MIUI 10 has integrated features that will make it easy to connect many smart devices of your home.
6. Task Manager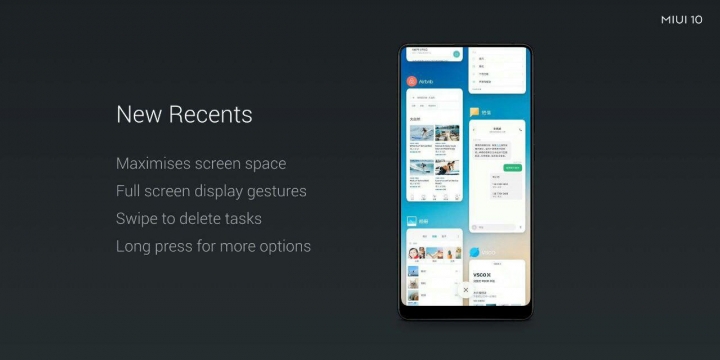 Task manager is mostly the same on all the android devices. Xiaomi has dome something new here by allowing an entirely new recent apps window. Now you will be able to see full preview and close all apps with a single tap.
7. Volume Slider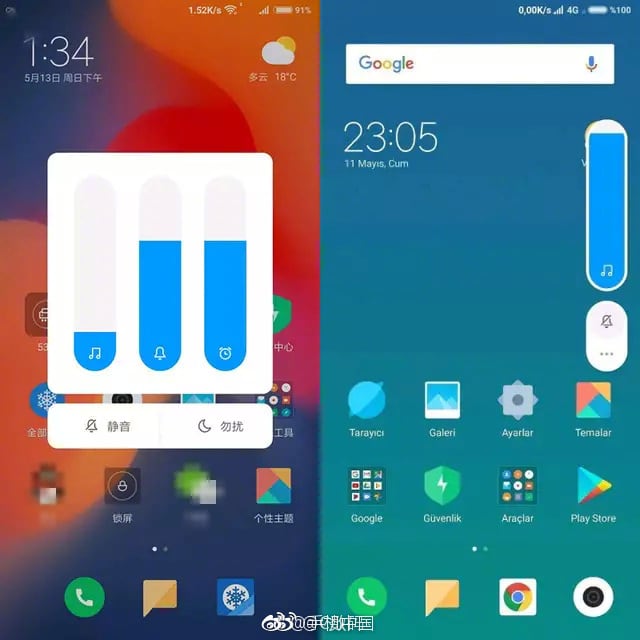 When controlling volume with buttons, you get a slider on the top of the screen. With MIUI 10 you get the screen volume slider on the side near the edge where the volume rockers are present. Below which, you also get options to choose the phone profile mode.
8. Android Oreo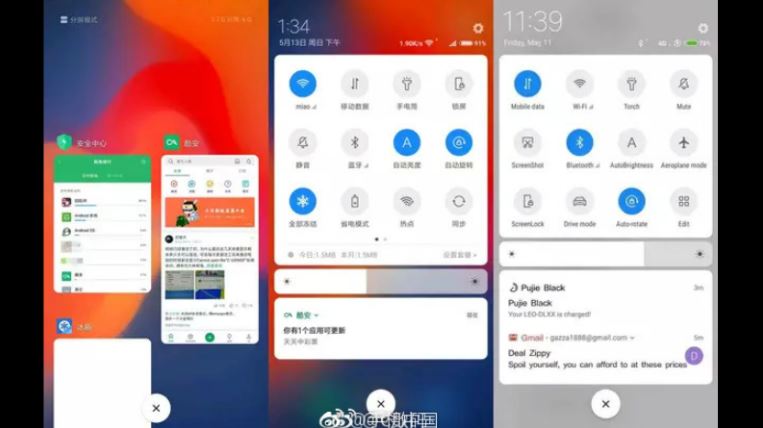 The MIUI 10 will be based on Android 8 Oreo. Although Android 9 is expected to release soon as its beta version is already available. With the latest Android, you get more advanced security features, better memory optimization, fast multitasking and much more.
9. Status Bar
The status bar and notification Bar has also seen a significant upgrade in the latest update. The status bar now shows the better brightness slider.
10. Performance
Coming to the performance, this MIUI 10 is made to support the phone with any configuration. As we can see the list of Xiaomi Devices that will receive MIUI 10 update, so the significant improvements in performance could be the deciding factor.
These are the features reported to be different than currently running Android Nougat on MIUI 9. Although most of the Android users with Android Oreo running on their devices may have already experienced the features as mentioned above or soon will when their phones get upgraded to Android Oreo.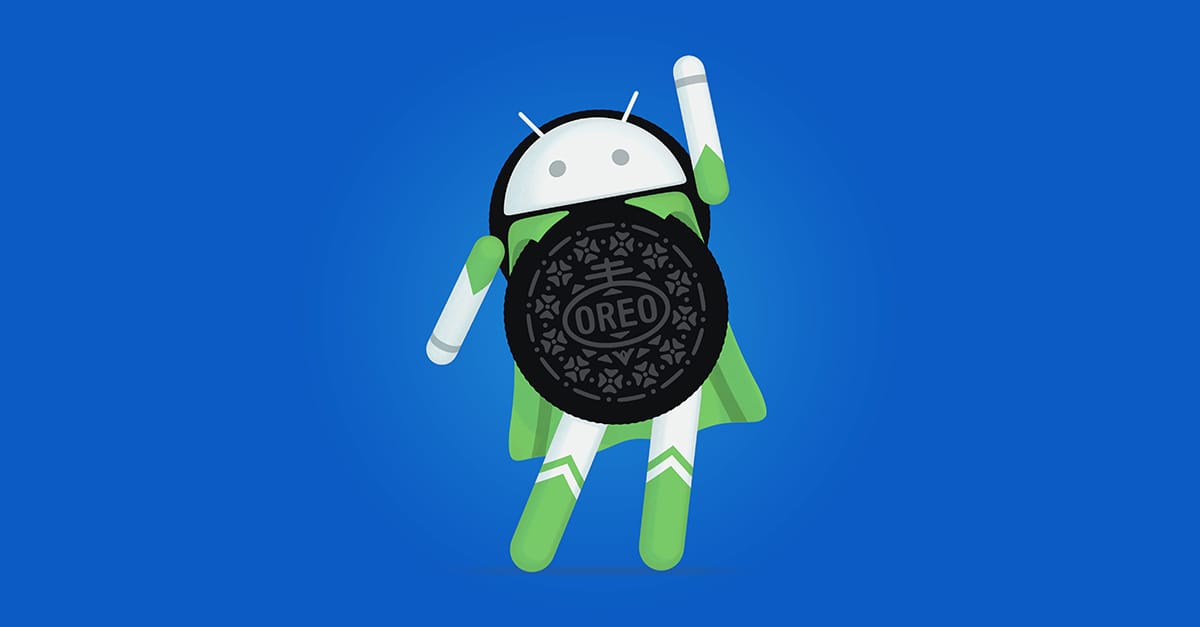 >> Eligible Devices for MIUI 10 based on Android Oreo:
Below are the devices which will receive MIUI 10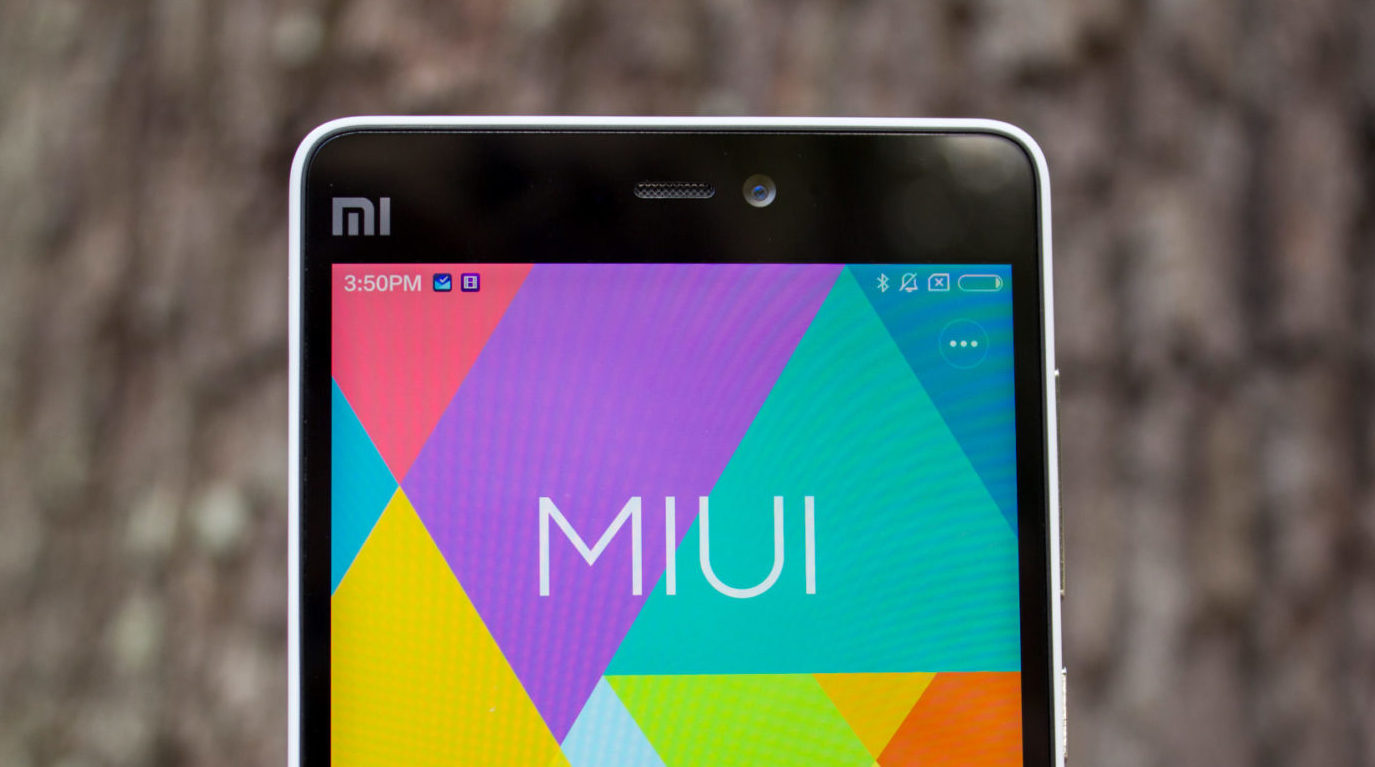 This the complete list of smartphones reported being eligible for the Android upgrade by Xiaomi. However, the left out devices are however said to receive MIUI 10 very soon if not received yet.
Release Date:
MIUI 10 has been released for public use. It will come preloaded on Xiaomi Mi 8 and all the upcoming phones by the company. If your phone is present in the list of devices above you should receive the software update by the July end.
Most of the Xiaomi devices will be compatible to be a part of Project Treble. With which the devices will likely to receive global updates ASAP in the market. Google is reported to provide a stock version to all the companies, and their developers will only need to work on their individual/unique custom themes.
Wrapping it Up
These are the everything our team has worked hard to find out related to the latest features to be expected in MIUI 10 which has hit the market now. Also, we have mentioned a detailed changelog we saw in MIUI 9 than its predecessor MIUI 8. MIUI 10 is developed to power the latest flagship and upcoming flagships of the company.
However, do tell us which feature is best in this update in the comment section below. (Xiaomi may read it too). Also if you liked our effort to bring out to the latest changes and reviews related to tech. Do share it with your friends and family.
Thanks for Reading. Adios.