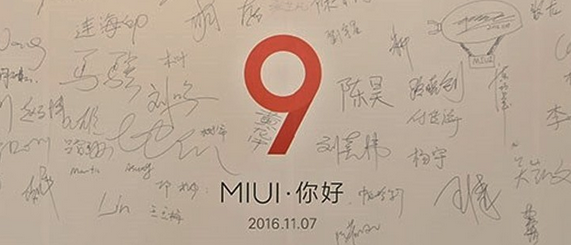 MiUi 9
You must be very familiar with the MIUI a custom Android-based ROM developed by the Xiaomi, a leading mobile manufacturer company. MIUI is very popular among user due to its cool and unique features. MIUI 8 is the latest version that is rolling in all MI phones. On the recent launch of Note 4 in India, the company announces Android 7.0 Nougat preview for Redmi Note 4. And it is expected to release the new MIUI 9 also.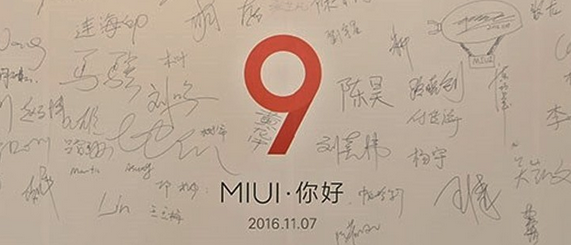 If you were the fan of MI phones and you must be waiting for the new MIUI 9. The current version MIUI 8 has a lot of exciting features like Dual Apps, Second Space and more. And we are expecting some more cool features to come in the upcoming MIUI 9.
Update:
MIUI 10 Expected Features and Release Date
MIUI 9 Release Date: 26 July 2017
Its officially released now, Xiaomi has released the MIUI 9 on 26th July, its beta test version was already released few days before, you need to enroll to try the beta MIUI 9. This new MIUI will be entirely based on the Android Nougat. The company has already started the preview of Android 7.0 in new Note 4 devices. And it will soon release it for other MI devices.
As the new MIUI is based on Android 7.0, so in the first phase, Nougat update will be released for the all Xiaomi phone. Then we can expect the official update of MIUI 9.
MIUI 9 Features and Hidden Tricks
You must be expecting a lot from the new MIUI and Why not? In their earlier versions, they have added lots of features, and they always listen to users. So users expectations are obviously high, and they will surely stand on that.
Till now, you must feel the same design and concept on the MIUI, but the new MIUI 9 will be a revolutionary version with completely new OS look. Lots of significant changes in design are expected. Many new themes, colors, and backgrounds will also be added with the new UI.
If we talk about the features, then there are lots of them that company is working on. We have information of some of the major features in MIUI 9.
SplitScreen Mode – MultiWindow or MultitaskingvSupport
MultiWindow is not a new concept, but till now no major Multi Window support feature is released by any company. As the new Android Nougat supports the Multi Window operations. And now the MIUI 9 has also released this functionality of multitasking.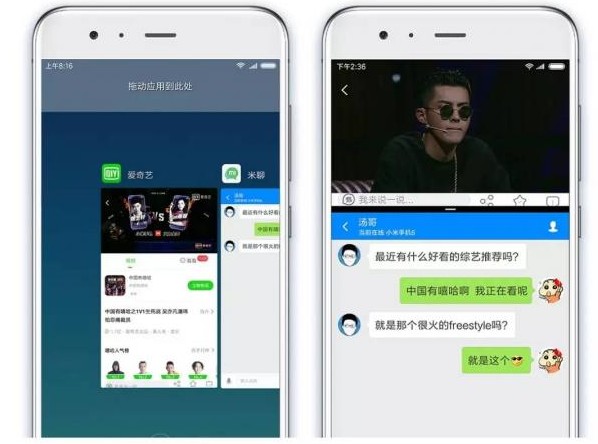 It will allow you to run multiple apps on the same screen or you can say split screen. You can resize any app and use multiple apps on the same screen. Like while chatting on Whatsapp, you can watch video on Youtube. This feature will split your screen to use multiple apps simultaneously.
To use this feature you need to tap on Recent Button and then select the SplitScreen Mode from the top left. Now select the app you want to use multiscreen mode and then select the 2nd app. It will split the screen in 2 half for each app, you can simultaneously use both app. Quiet Productive? Isn't it?
Those apps that do not support this split-screen feature will show an alert about it.
There are some features like Drag and drop text and images from one window to another would be there.
2. Quick Reply From Notifications
You might find many applications that allow you to respond to your text messages from Notification. But the new MIUI is expected to come with this feature inbuilt. Suppose you are playing a game or watching video on Youtube. And suddenly you get a message from your best friend. Now you have to pause the video to reply.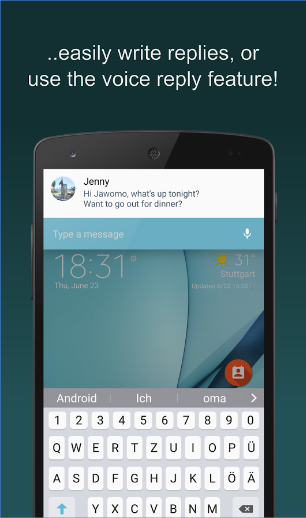 But with this new Notification reply feature, you can reply from your notification. A reply button is added to the notification. You can just tap on the answer button and then type on the pop-out keyboard to send the reply. You can also use the Voice reply.
There is another button named Direct that provide you some predefined messages like YEs, NO, Later, etc. for a quick reply.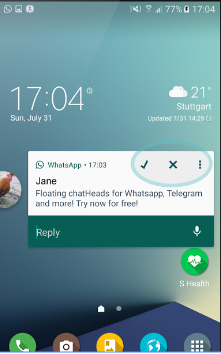 It also allows replying messages from all your favorite messaging apps from your lock screen.
3. Mi Smart Assistant – Quick Card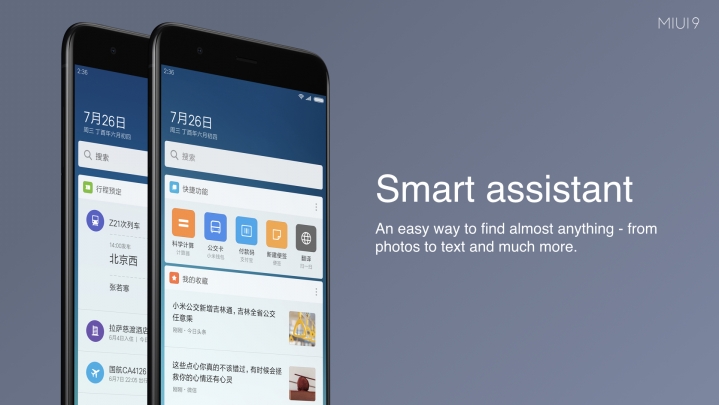 You must be very familiar with the Smart assistant like Siri and Google Assistant and other. But now following these companies, MI has also released their own MI Assistant with great AI features.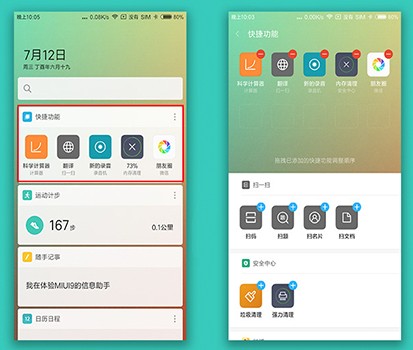 To access it, you just need to right swipe on your home screen and here you will find QuickCard with various information like frequently used apps, it looks like Google Now page. The best part of this is you can search anything from the device like notes, media, schedules etc, its like a universal search for your device.
On Quick Card, you can create shortcuts for apps like Quick Pay payment apps, Create Quick Notes. Other options are Ride Hailing for Cab Sharing apps and Maps suggestions, Real-time information or Score of various sports, and the stock market. There are lots of other features that you need to look like My Favourite, My Parcel, My Expenses etc.
4. MI Image Search
You must have tried the Google Image Search, Now MI has also added this unique feature to new MiUi 9. We capture lots of images through our phones and to find a particular image from our gallery, it's like going through all bunches of albums. But now with MI Image Search option, you can search image by simply typing some keyword related to it.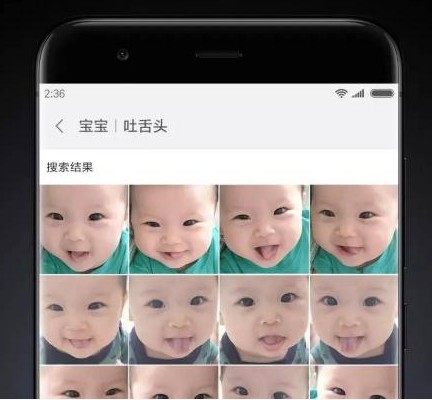 Like you have photos of your baby and you are looking for some best one with a good smile, then you can search baby smile and it will list out images with smiling baby. Cool, Isn't it? You can also use other keywords like open mouth, tongue etc.
It also lets you search text in photos or screenshots, it is very smart. Like you can search for your Passport etc.
5. Mi Smart App Launcher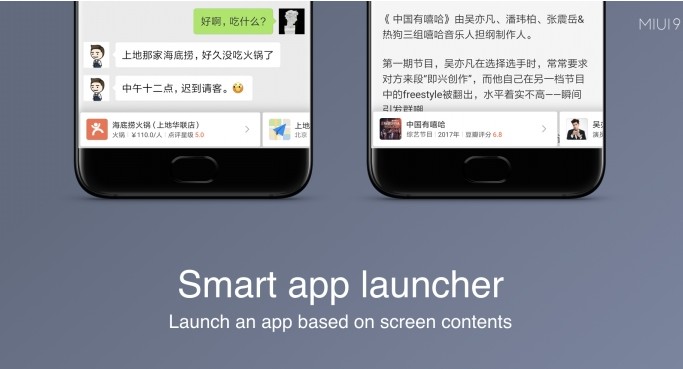 It is something that we all want, like if someone sends you some Address in a text or Whatsapp, now you need to copy it, and open the Navigation app and paste it for direction. But now with this Smart App launcher, you don't need to do so much of task. It will automatically analyze the information on the screen and suggest you the app that can open it.
So now, next time when you have some address, tap on it and it will suggest you to open it via Map or navigation apps.
6. Notification Filters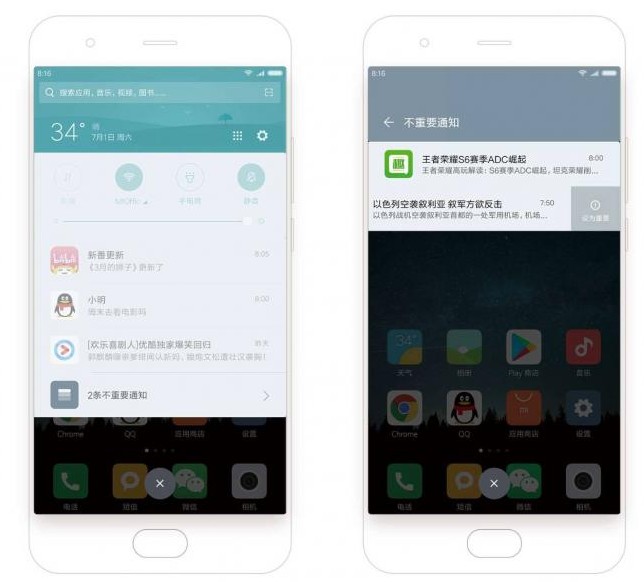 Now you can manage your notification, give them priority and block unwanted notifications, so they don't disturb you. For this, you need to add those to unimportant notification group. And the next time when you get any of the selected notification, it will not interrupt you.
7. New Home Screen Customization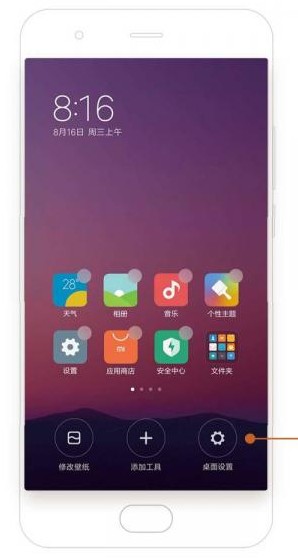 The home screen has gone through a major change in new MiUI 9, like you can now move multiple apps easily from one screen to another, just select the apps and move it to screen list at the bottom.
Also, there is now only 3 option in the bottom menu, Wallpaper, Widget and home screen settings. Also, Widget screen has a new page and you will see some Animation on the System Apps when you come back to the home screen from any app screen.
8. More Optimized and Fast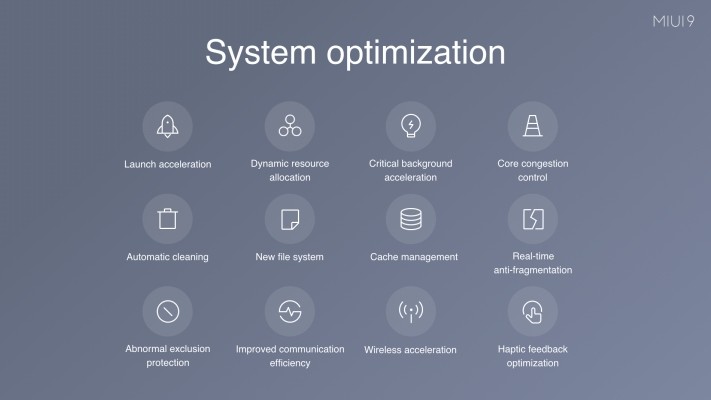 We know that the old MiUi 8 is too heavy, but now they have improved it in a new version, it is very fast with the features like Smart Assistant, Image search, and Smart App launcher. Also, they have done a lot of hard work to optimize the system, so it can perform well like they added some features like cache management, new file system, and wireless acceleration.
9. Accelerated Apps – Fast App Launch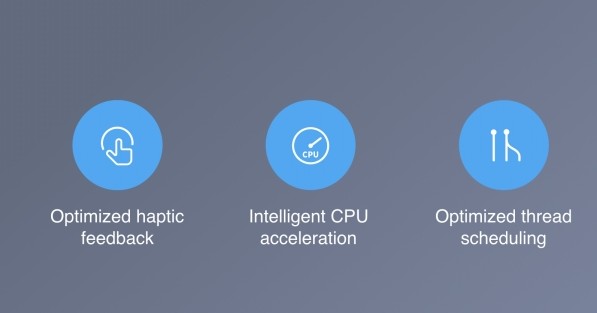 Yes, now in new MiUi 9 there is lots of optimization for app launch, now apps open at lightning fast speed. And it works for all apps, whether it's a normal app or a game. They load very fast.
10. Dynamic Resource Allocation
It's become very smart this time, now it analyzes itself which app or task requires more resource and which require less and then prioritized them and allocate resource according to priority.
11. Lock Screen Improved
The lock screen that looks similar to the older version but has got something new. When you swipe right on Lock Screen you will find another screen with the flash light option and your connected device list.
12. New Feature in Security App
There are some new features added to Security apps like Boost Speed, Manage apps. You can now directly manage your apps from this menu, just tap on it and it will display all the apps that are running with details like resource used. A further tap will let you control the app, you can force stop, uninstall or other options.
13. New Theme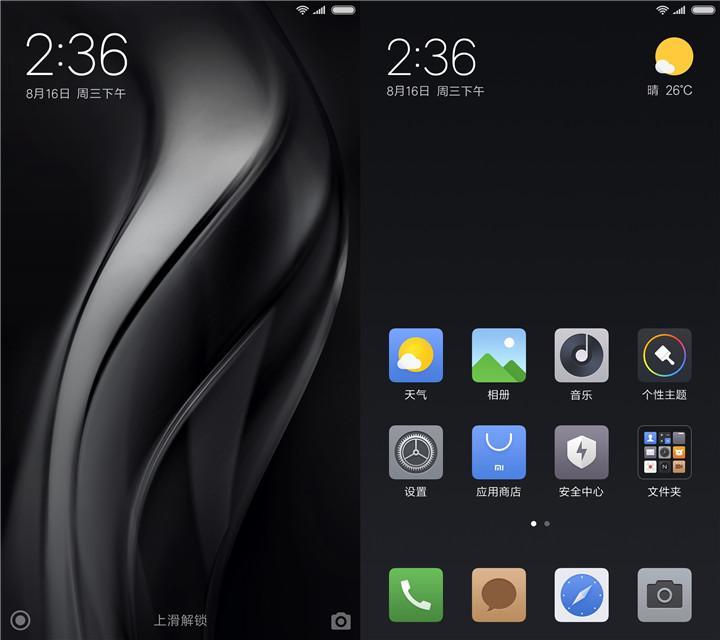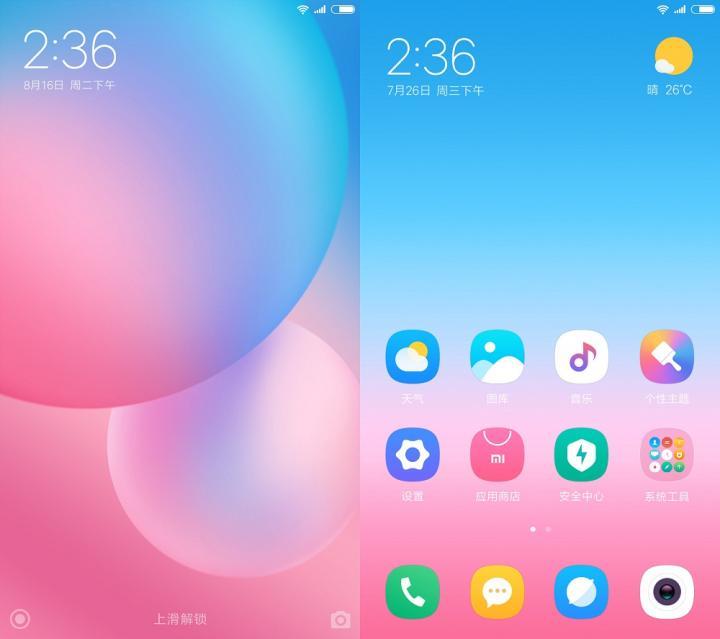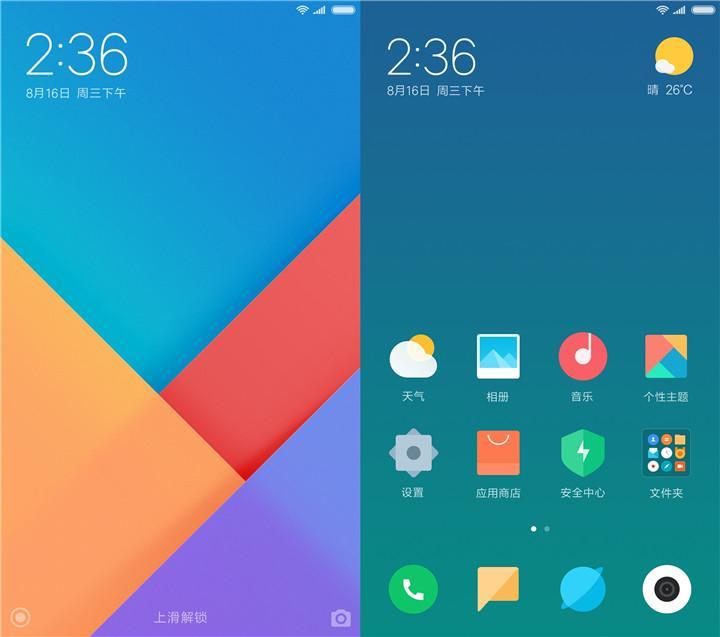 This is the thing that most of you waiting for, the new theme of MiUi 9, There are 3 new themes added to MiUi 9, Limitless, Color Fantasy, Cool Black. You can look and try them, I like the black one. Also in new themes, dock icons lose their name tags.
There are some cool animations are added to this MiUi 9, you can feel them while you switch apps.
14. MIUI Lab
Basically, this new feature is just to test out the new features, that are not available officially. You can try it in your phone settings menu.
MIUI 9 Supported Devices
Though Mi has started releasing the MIUI 9 update for all its major devices in batches. First, it will start from the top models like Redmi Note 4, Mi 5, MI Mix, MI Max starting from 3rd November.
Secondly, the phones which will get the update are Mi MIX 2, Redmi Y1, Redmi Y1 Lite, Redmi 4X, Mi 5, Mi Max starting from mid of November. Phone like MI Note 3, 3S, 2S and Note 2 will be updated later this year.
Other lower end model may not get the MIUI 9.
How to Install /Update MIUI 9 on your Phone
When you get the news about the release of MIUI 9. You can simply go to your phone Settings >> About Menu to check for update. If there is any official update, you will also get the notification for that.
Otherwise, if you want to try the app before it is officially released for your phone. You can try it by downloading from MIUI site. You can also try the developer ROM for Miui 9.
Download the MIUI 9 ROM that supports your Phone from here.
Now Transfer the downloaded file to the root directory of your phone.
Now you can flash it directly from the update option or recovery mode.
You can also download MIUI Forum App:
1. Download APK:
MIUI Forum App APK | 15.19 MB
2. Download it from Google Play Store:
MIUI Forum App APK | 15.19 MB
Download the Offical MIUI Forum App to the latest community, features and update details.
So now I have covered everything about the MIUI 9, its features, release date and How you can install it on your device. Though this all are assumptions until there is any official announcement. But in general, it will get all new features of Android Nougat in MIUI 9.