I have reviewed products related to photography before on Technofizi. But this time I got my hands on something more advanced and professional product. We received Moza Air Gimbal a while ago. Gimbals have become a must-have accessory for professional videographers. It takes care of the shakes during recording a video and provides a much stable looking video. So camera stabilizers are great right. But what are the things that make Moza Air stands apart from its competitors? we are here to discuss the same.
Photos and videos are the best way to keep your memories safe forever. it takes some skills to take perfect photos and videos. Most of us are dependent on our smartphone for capturing a photo or video, and the smartphone cameras have improved drastically in recent years. But still, it is far away from the professional quality photographs. Professional photography requires a lot of efforts to produce a good output. In order to shoot a perfect video or photo, a DSLR camera is not enough to get the desired output.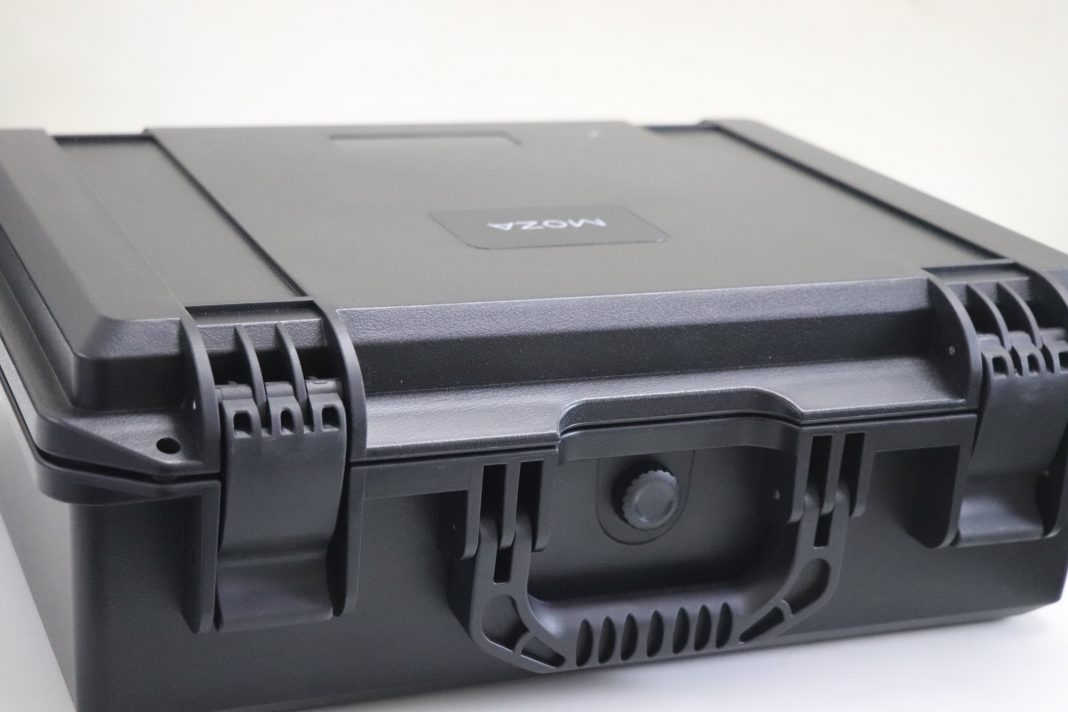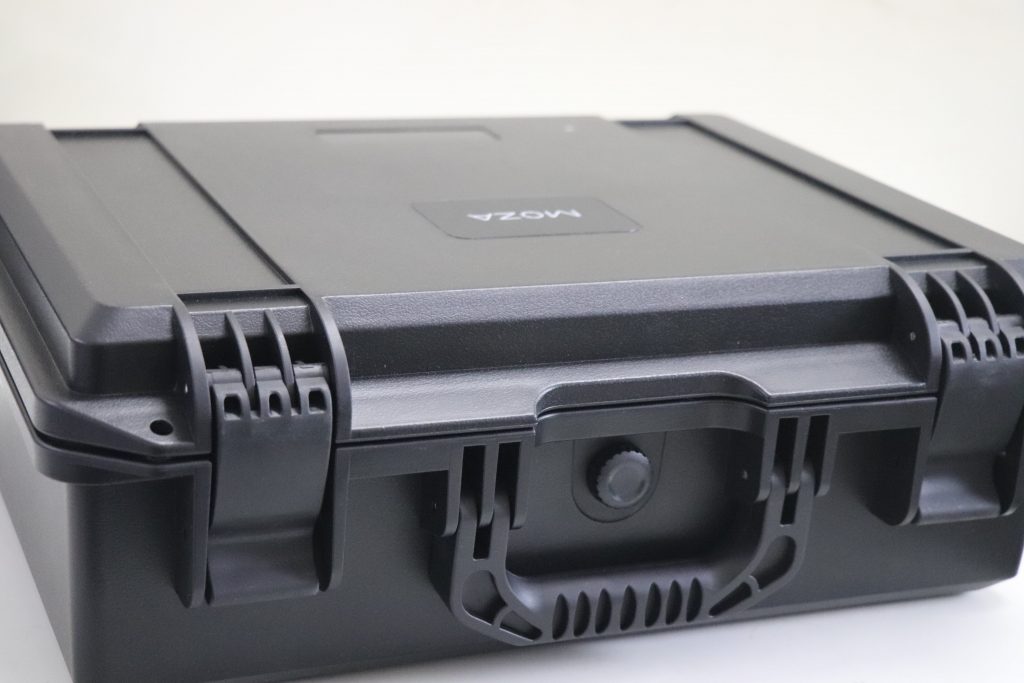 Moza Air Review – Best Features, Specs
One of the biggest challenges that are acknowledged by every cameraman out there is the stabilizing the shot. Most modern cameras are equipped with optical image stabilization but the need of the time is more. With an additional gimbal attached to your camera, the level of stability can be increased drastically. A shaky video can spoil a good video together, so video stabilization is must to produce top quality footage.
When it comes to gimbals there are many options available. There are all types of gimbals available for mobile phones to high tech DSLRs. Getting a gimbal is a crucial decision that every pro videographer should take after considering some important factors. Moza Air is the name that you might have heard before if you are in the field of photography or videography. It is one of the best gimbals that you can buy currently.
The thing about Moza Air is that apart from being a great gadget it provides a unique shooting experience for professionals and help them creating cinematic shots with ease. I myself being a part-time photographer have used various types of Gimbals in the past and I am a fan of it as it gives you a solid base for creating great videos. When I first used Moza air, it was a surprising experience. In addition to providing a high level of stability, the features it contains makes the videography experience even more interesting.
Moza Air Specifications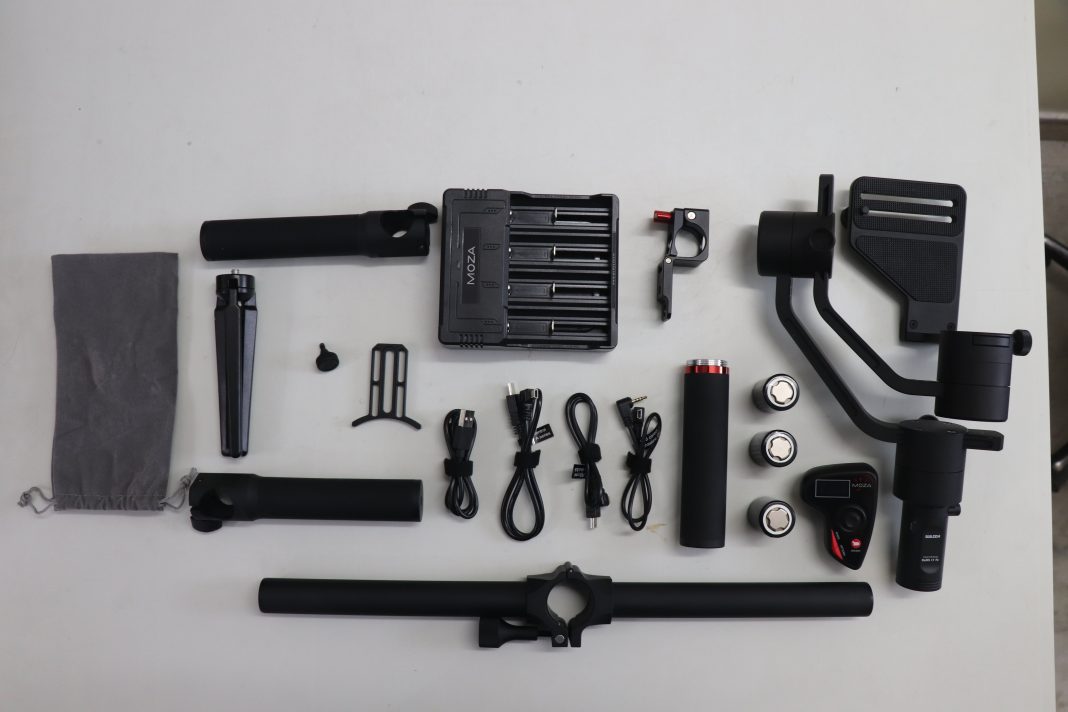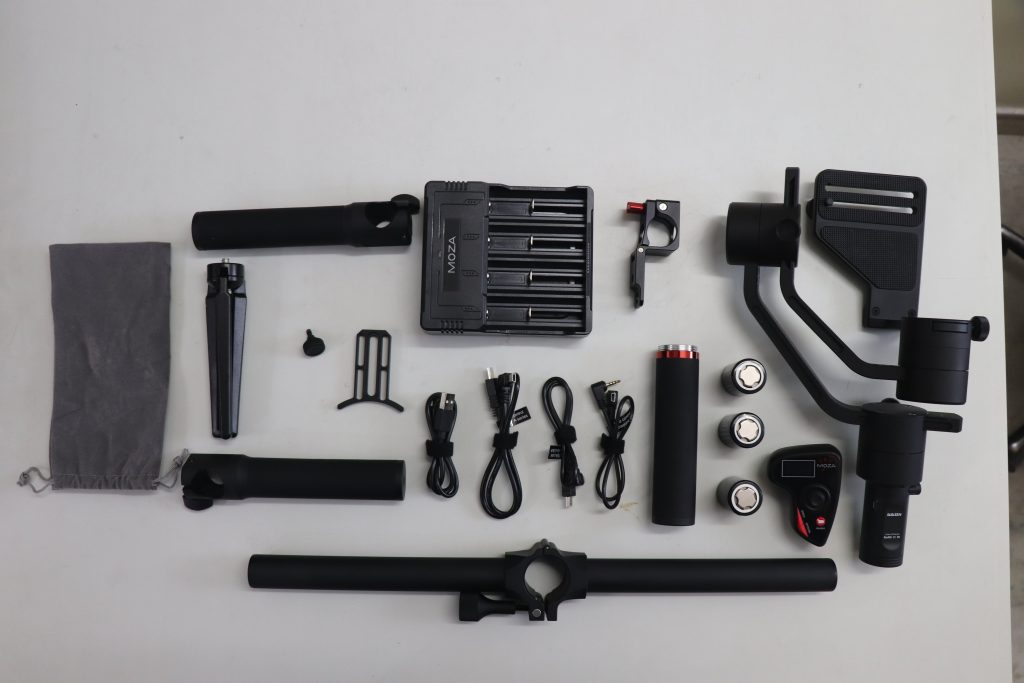 The Moza Air is a smart camera stabilization system. It works with DSLR as well as the mirrorless camera. Assembling Moza Air is not tough either. The gadget contains following parts.
Moza Air Gimbal
Hand Grip/ Battery Holder
Batteries
Tripod
Two Side Handles
One Dual Handle Bar
Lens Support
Thumb Controller
Moza Air Assembly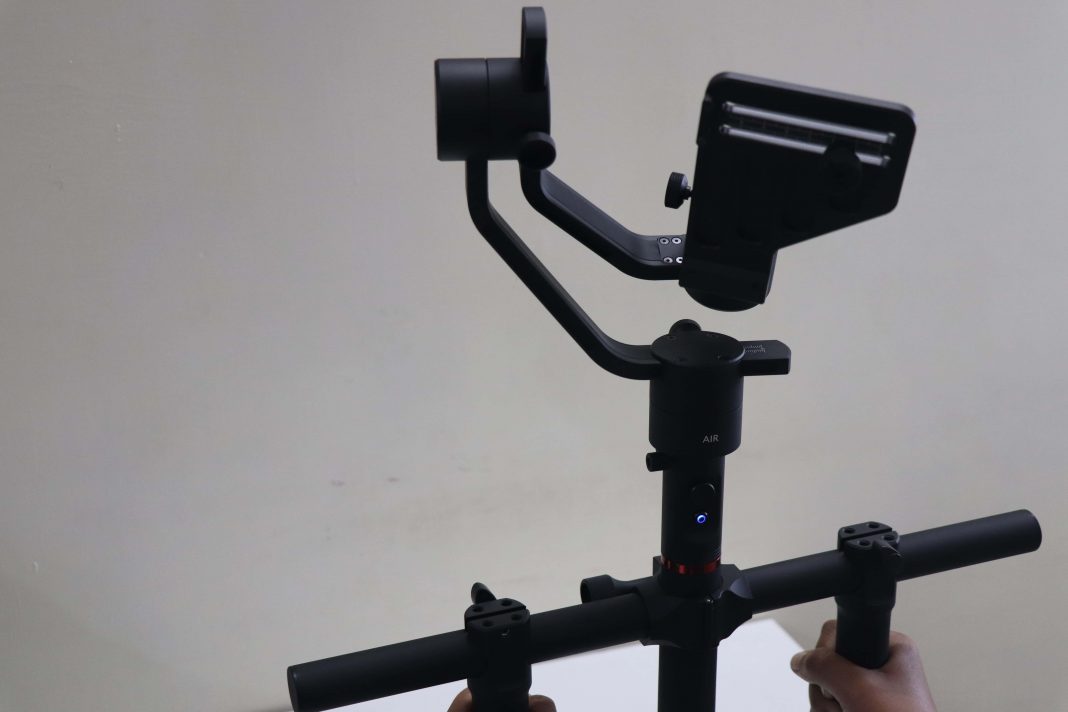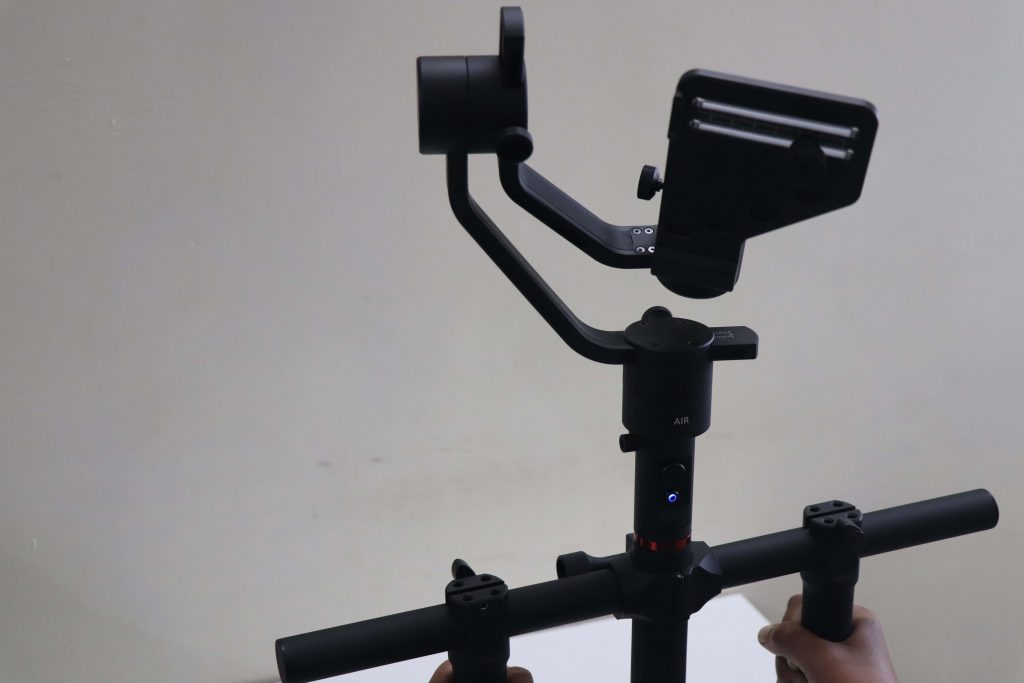 At first, it might seem a bit complex but assembling the Moza Air is as easy as it can get. You need to put the batteries in the holder and attach it to the gimbal. Use the power button to start this thing. Place your camera on it and you are good to go. But it is recommended that you balance the three-axis after mounting the camera to the gimbal so that the motors have to do minimal work to keep it stable. Use the balancing screws to get it done.
After that, it's up to you if you want to attach the dual handle and side handles or not. Attaching side handles will need you to use both your hands to use the system. But it increases your control over the camera.
Another good thing about Moza Air is the tripod. This helps the user to place the camera upright when it is not in use. It also comes handy when recording from a still place.
Thumb Controller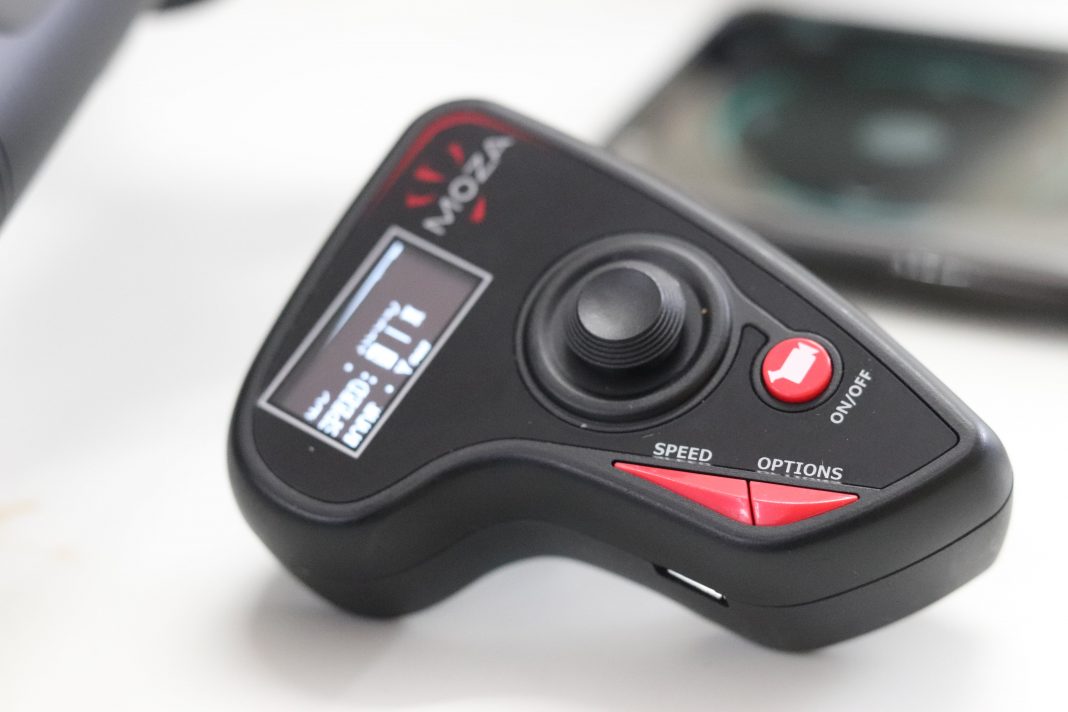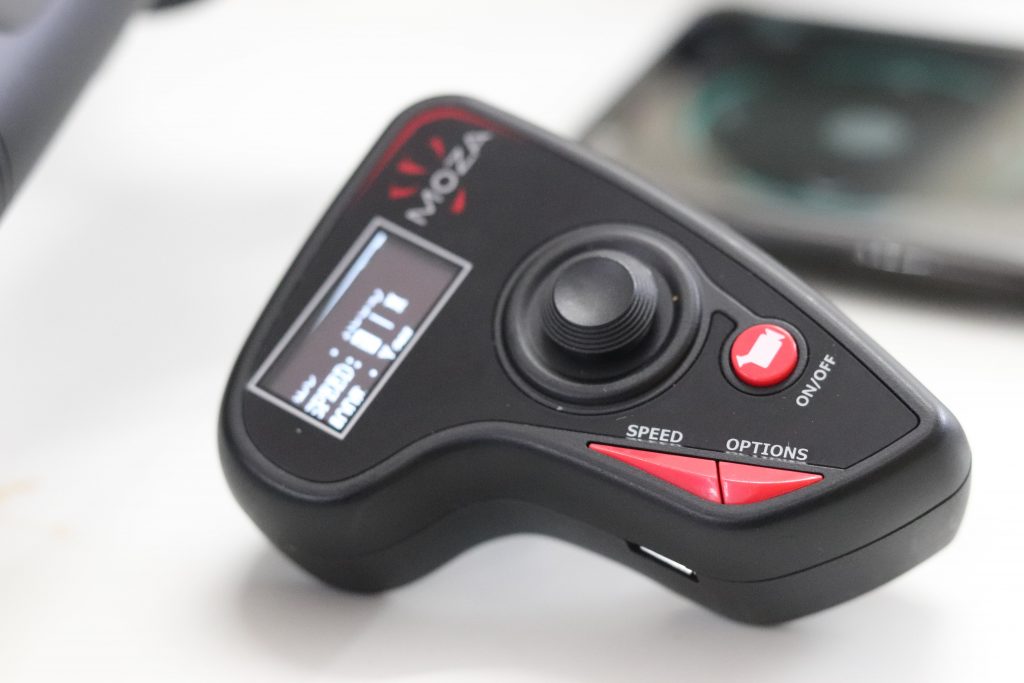 The Moza Air wireless thumb controller is an additional feature that is unavailable in other gimbals. It can be attached to the handle and use to control the camera movement directly. A lot of time it is needed to move the camera to keep the subject in the frame. In the case, the thumb controller is a great way to control the camera.
Using the joystick on the controller you can move the camera up down, left right. Moreover, using the roller the camera focus can be adjusted. It has a small OLED display, using which the settings of the gimbal can be set. It also shows you information about the battery.
Moza Air Controls
There are control buttons on the gimbal handle. There is power button and there is a joystick. The joystick can be used to move the camera. It can also be used to activate different modes.
Joystick Controls
Control the camera movements
Single click- Camera follow side hand movements
Double click- Follow up-down hand movements
Triple-click- All Axis Lock
Power Button Control
Single-click- Start or Stop Video Recording
Double click- Take Photo
Moza Assistant App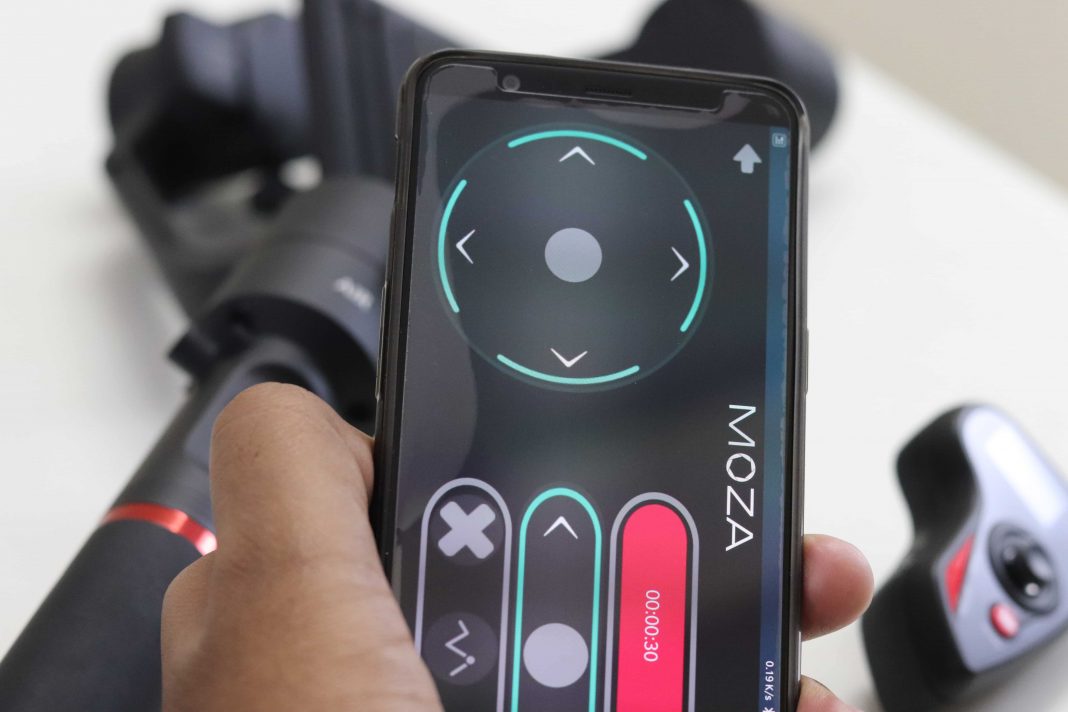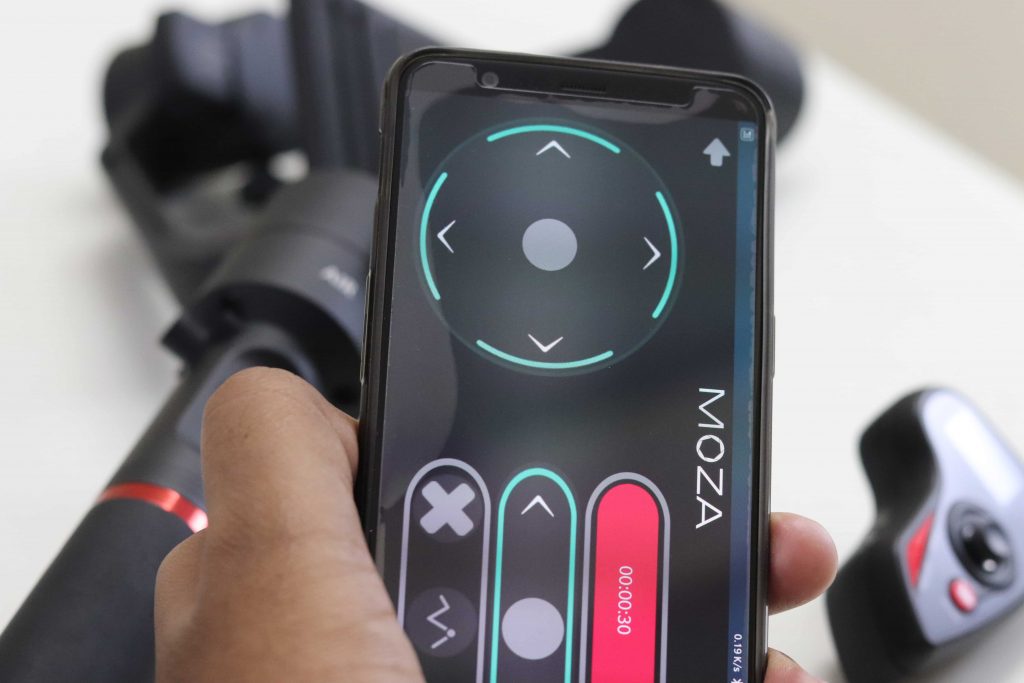 The Moza Air can be controlled with the help of a mobile app. It is available for iOS as well as Android. You can connect your phone to the gimbal through Bluetooth. This app gives you a lot of functionalities and an enhanced control over the product. It can be used to control gimbal motion and settings. You can also set it to capture a time-lapse shot with your camera.
Final Verdict
Moza Air is the best tool you can buy to shoot a cinematic video in great quality
As described with some great features, the Moza Air outperforms its rivals in most of the cases. After testing the device with different DSLRs the gimbal shows consistent performance. Using this will enable you to produce more sophisticated videos. You might be recording videos for a commercial purpose or wedding or some other purpose, the difference is noticeable with Moza Air Gimbal.