Hey, you are at right place to check the updated list of the data plans offered by MTN Networks in Nigeria for the year of 2018.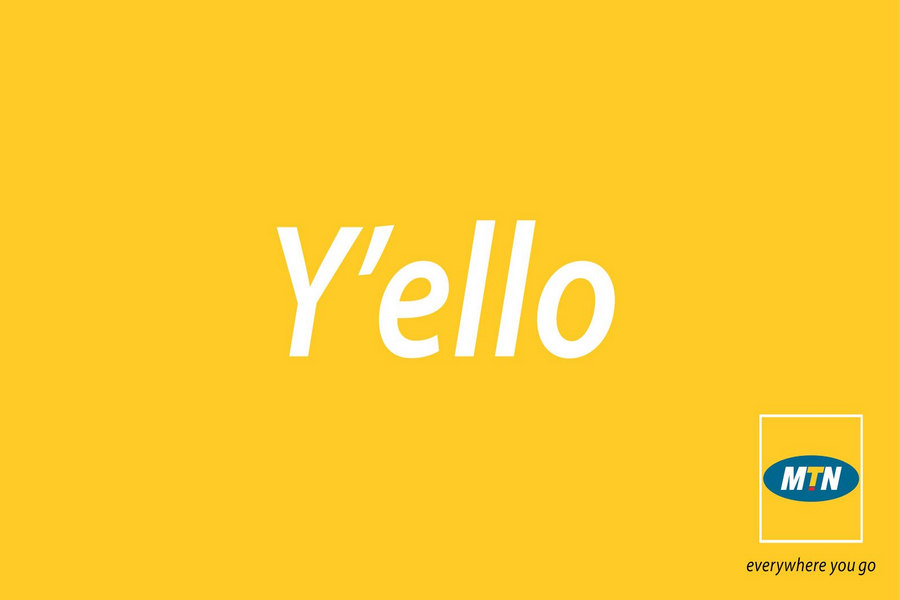 MTN, one of the most popular and used network offers lots of plans for its users for all type data usage needs. You can choose its, daily, monthly or quarterly packs according to your need.
Apart from the latest plans offered by MTN, we have also covered all the related query and question. We hope you will find it helpful, however, if you have any other question, you can tell us in the comments. Now let us begin with the complete list of data plans.
MTN 4G LTE Coverage
What is LTE?
>> LTE (Long Term Evolution) stands for the 4th generation of telecommunications technology that delivers very high data speeds. With LTE, you can enjoy HDVideo Streaming, Video and voice calls, superfast downloads, online gaming and much more.
To check your residence or office falls in the Coverage Area or not, visit here.
To no more about the LTE 4G Network, you can read it here.
MTN Data Usage Calculator
If you are confused between data plans and which plans to choose which is best for you. MTN offers a Data Usage Calculator to help you choose the best data plans for you based on your daily data usage.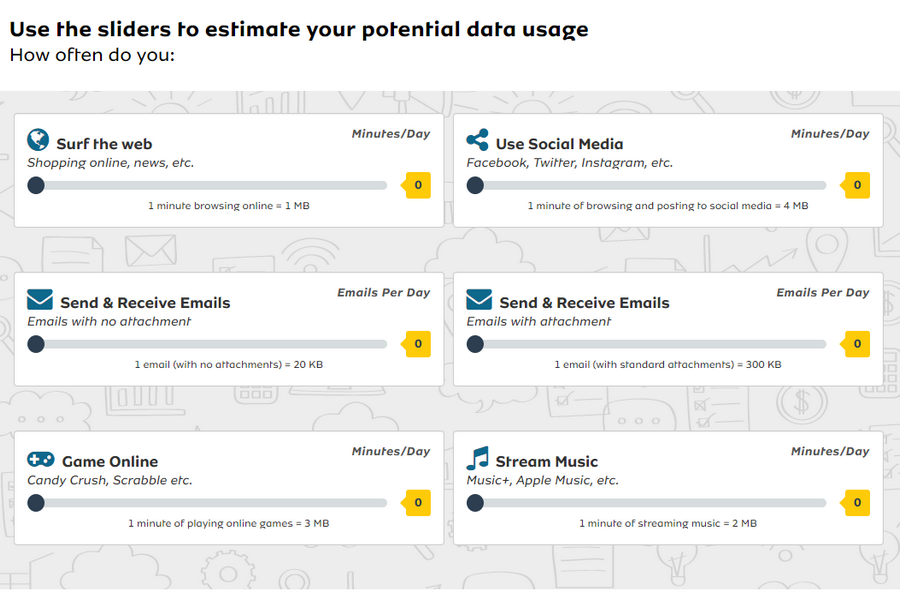 It consists of sliders for the different type of activities you perform daily on your phone like texting, browsing, playing games, listening to music and more. Simply slide to choose daily usage in hours.
MTN GoodyBag Social Data Plans
MTN also offers social data plans to its users who only use the Internet for Particular Social Media Apps and services. MTN provides a variety of offers with Daily, Weekly, and Monthly Plans.
Plans
Price per App
Apps
Activation SMS to 131
Deactivation SMS to 131
Goody Bag Daily
N25
WhatsApp
WAD
STOPWAD
Facebook
FBD
STOPFBD
Twitter
TWTD
STOPWTD
Instagram
INSD
STOPINSD
2Go
2GOD
STOP2GOD
WeChat
WCD
STOPWCD
Eskimi
ESKD
STOPESKD
Nimbuzz
NIMD
STOPNIMD
Goody bag Weekly
N50
WhatsApp
WAW
STOPWAW
Facebook
FBW
STOPFBW
Twitter
TWTW
STOPTWTW
Instagram
INSW
STOPINSW
2Go
2GOW
STOP2GOW
WeChat
WCW
STOPWCW
Eskimi
ESKW
STOPESKW
Nimbuzz
NIMW
STOPNIMW
Goody Bag Monthly
N150
WhatsApp
WAM
STOPWAM
Facebook
FBM
STOPFBM
Twitter
TWTM
STOPTWTM
Instagram
INSM
STOPINSM
2Go
2GOM
STOP2GOM
WeChat
WCM
STOPWCM
Eskimi
ESKM
STOPESKM
Nimbuzz
NIMM
STOPNIMM
You can enjoy nonstop chatting, tweeting, sharing and lots more on any of your favorite social media Apps using the MTN Goody Bag Social bundle plans.
You can also pick any five (5) social bundles of your choice for N50 daily, N150 weekly and N500 monthly
You can simply dial *131# or text the code of your preferred App to 131. E.g., for Whatsapp daily, text WAD to 131
MTN YouTube Video Streaming Data Pack
While you are watching videos on YouTube and your Data Plans gets exhausted, do not worry. MTN Network has the solution, you can choose MTN's YouTube Video Streaming Pack to stream YouTube videos seamlessly.
What is YouTube Video Streaming Pack?
>> The YouTube Video streaming Pack is a time-based data plan that allows you to watch videos on YouTube from a data enabled device.
All MTN Customers can subscribe to any of the YouTube Video Streaming Packs and Stream Unlimted Videos for the Limited Streaming Hours according to the pack offerings.
| | | | | |
| --- | --- | --- | --- | --- |
| Plans | Price Per Plan | Streaming Hour(s) | Validity | Activation Message to 131 |
| 1hr YouTube Pack | ₦150 | 1 Hr | 24 Hrs | VP1 |
| 3 hrs YouTube Pack | ₦400 | 3 Hrs | 24 Hrs | VP3 |
Best MTN Data Plans
Choosing a Mobile data plan has never been this simple. Simply select any data plan which suits your need from the flexible and affordable data bundle plans below.
Plans
Data Value
Price Per Plan
Validity
Activation Message to 131
Daily Plans
50MB
N100
24 Hrs
104
150MB
N200
24 Hrs
113
Weekly Plans
150MB
N300
7 Days
102
500MB + 250MB (Bonus Data)
N500
7 Days
103
Monthly Plans
1GB + 500MB (Bonus Data)
N1,000
30 Days
 106
 1.5GB
 N1,200
30 Days
130
 2.5GB + 1GB (Bonus Data)
 N2,000
 30 Days
 110
 5GB
 N3,500
 30 Days
 107
 10GB
 N5,000
 30 Days
 116
 22GB
 N10,000
 30 Days
 117
60 Day / Quarterly Plans
 50GB
 N20,000
60 Days
 118
 85GB
N50,000
90 Days
 133
NOTE: (bonus data) will be available for use from 1:00 am – 7.00 am ON MTN DEAL ZONE.
You can also simpley dial *131# from your MTN Number to activate any of the data plans.
MTN XtraByte Service in 2018
MTN XtraByte provides XtraTime service that allows eligible customers borrow data on credit just as they would borrow airtime when they run out of data while browsing and pay back on their next recharge.
| XtraByte Band | Customer Obtains | Bundle Price | Recovered Amount | Validity |
| --- | --- | --- | --- | --- |
| 20MB | 20MB | N50 | NGN 57.50 | 24 Hrs |
| 50MB | 50MB | N100 | NGN 115 | 24 Hrs |
| 150MB | 150MB | N200 | NGN 230 | 24 Hrs |
| 150MB | 150MB | N300 | NGN 345 | 7 Days |
| 500MB | 500MB | N500 | NGN 575 | 7 Days |
To know more about the MTN XtraByte Service, visit here.
MTN On Demand Service
MTN On Demand is a service which allows subscribers to buy airtime directly from their bank accounts via a code at their convenience, anytime, anywhere. Subscribers can buy airtime to a maximum of N3000.
For more details, visit here.
MTN XrtaTime Service
MTN XtraTime allows eligible customers access airtime on credit when their account balance is too low to have ordinarily continued with an on-going call. The airtime received on credit can be used for all chargeable activities on the MTNN network.
For more details, visit here.
How to Check Your MTN Data Balance in Nigeria?
To the check, the available Data Balance on your current data plan, simply texts "Status" to 131. Or dial *131*4#.
How to get MTN Internet Settings in Nigeria?
To start enjoying high-speed internet, you need the right settings on your device. Please follow these simple steps to get ready for an unbeatable internet experience.
Text SETTINGS to 3888 (free of charge)
The settings will be sent to you by SMS, please save the settings as soon as they are delivered to avoid deleting them in slight
You can also use the following Internet Settings for the best browsing experience.
Smartphones & Devices (Android, iOS, MiFi, etc)
Account Name: MTN WEB
Port :
Username:
Password:
Access point name (APN): web.gprs.mtnnigeria.net
Feature phones (WAP settings)
Account Name: MTN WAP
IP address (Proxy): 10.199.212.2
Port: 9201
Username: web
Password: web
Access point name (APN): web.gprs.mtnnigeria.net
To check that you have the right Proxy settings on your Smartphones, kindly follow the steps below:
Step 1: Go to Settings >> More Network / Mobile Network >> Access Point Name >> MTN GPRS / MTN WEB
Step 2: Remove the Proxy IP address: 10.199.212.2
Step 3: Remove the Port setting: 8080
Step 4: Then save and browse again.
NOTE: If you still have challenges setting up your phone, please visit the nearest MTN Service Center or Call 180.
Choose the Best MTN Data Plan in Nigeria?
In this article, we have covered each and every MTN data plan available in Nigeria for 2018. You can also check the list of some 4G LTE compatible phones supported by MTN Network here.