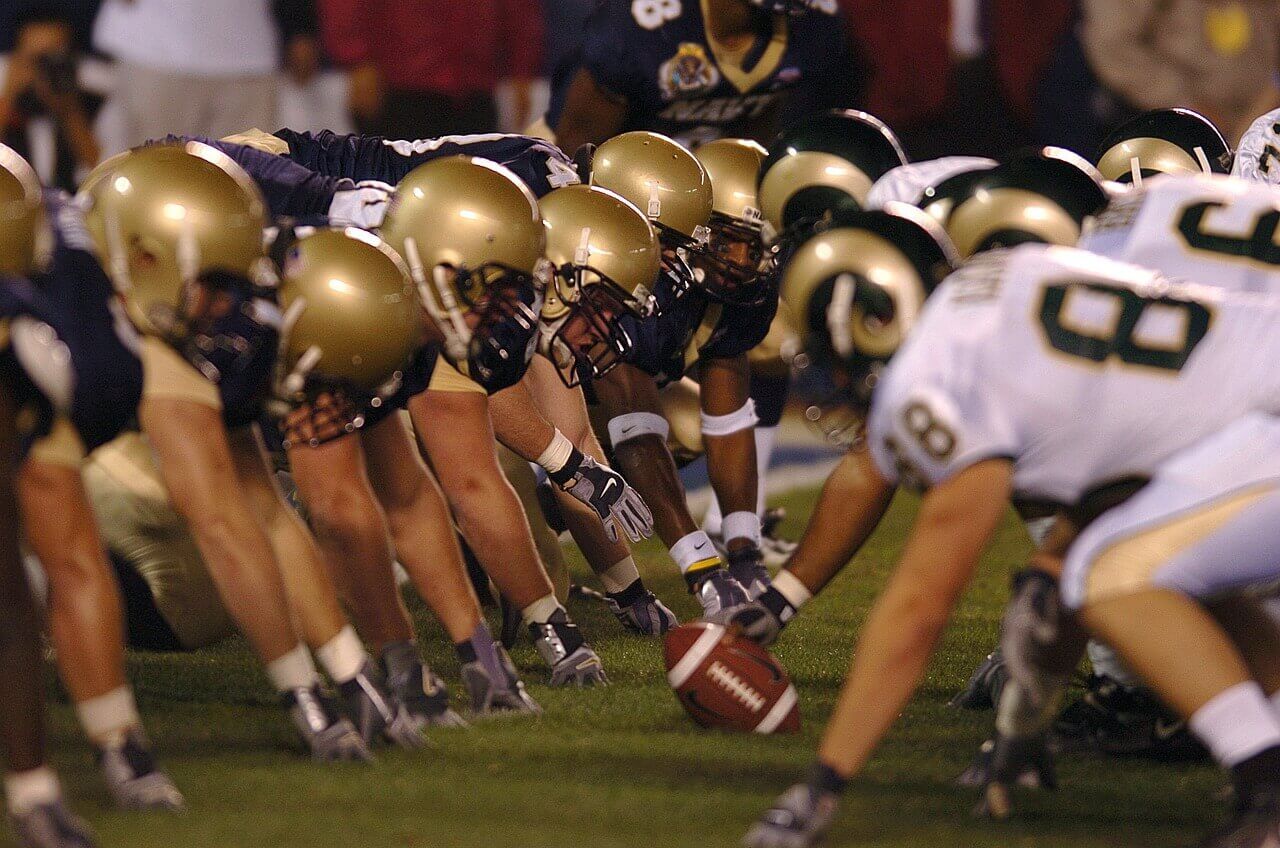 NFL, a predominantly American sport, is lately finding a huge following in India, especially among those who prefer wagering on this sport. Unfortunately, there have been reports of several Indian players who've lost vast sums of their cash while wagering on the NFL from India.
Are you looking to wager on the NFL in India? If so, you need to be aware of a few essential things to ensure that you have a worthwhile NFL betting experience. Here, we look at crucial factors to ensure that, as an NFL enthusiast from India, you have secure online NFL betting.
So, what are these essential elements to consider? Without further ado, let's begin!
A beginner's guide on NFL betting in India
Are you looking to wager on the NFL in India? Are you finding it hard on where to begin or
what to look out for first? There's no need to worry. If you are almost starting your NFL betting journey in India, you must consider a few but highly essential factors to ensure that your entire NFL betting experience is safe. Here's what you need to consider.
Check the licensing information of your bookmaker
The first thing to do when thinking of wagering on the NFL in India is to look at the licensing information of your potential bookmaker. Do reputable bodies licence them? If they lack proper licensing details, chances are that their owners are anonymous, and you'll have nobody to sue in case of complaints.
A licensed operator will have rules and regulations about NFL betting and betting on other sports too. With licensed operators, your funds' safety and security are safe since you are dealing with a legit firm. Always look at this information to ensure your security while wagering on the NFL in India.
Acceptance of Indian Rupees
Besides licensing, to ensure that your funds are safe while wagering on the NFL in India, you may want to register with those bookies that allow you to bank using Indian Rupees. Not all bookies do, meaning you may need some considerable time to undertake some research.
Does the bookie you are about to place your NFL bets allow its customers to bank using Indian Rupees via safe and convenient local payment methods? Again, while searching for a good betting site to place your NFL bets in India, ensure they accept your local currency (INR). Operators that allow you to bet with Indian Rupees mean they have Indian players' interests at heart.
Heavy emphasis on safe and convenient local payment options
As you can see from the detailed analysis offered by industry leaders like bettingsites24.in, to further enhance the safety of your funds while betting on the NFL in India, you may want to consider partnering with sites that allow you to bank and withdraw your winnings via several safe and convenient locally accepted payment solutions.
Also, ensure that your bookmaker supports payment solutions with a strong history of assisting victims of financial and identity theft.
Terms and conditions
Before placing NFL bets at a bookmaker of your choice, you may want to go through their terms and conditions. While it's primarily tempting for players to skim over, ignoring the small details and skip ahead to check on the "Accept" box, you want to give the terms and conditions section some additional thought.
Analysing the fine print to try and discover any potential red flags, primarily to fund your account and collect your wins, can be one of the most practical preventive measures to take when dealing with online transactions.
As you wager on NFL in India, you'd be surprised to learn of hidden fees that you'd have known if you had gone through the entire terms and conditions, or through detailed reviews made by specialised websites like the most known www.bettingsites24.in.
Client financial information security mechanisms
Lastly, playing at sites that secure your personal and financial information using the latest encryption technology would be best. Additionally, a site should be open regarding its privacy policy and how they use its customer data. For safe and secure NFL betting in India, you only need to partner with sites that do everything they can to shield your information from hackers.
Most of these sites will secure the financial information of their customers using 256-bit encryption technology, along with hard-to-penetrate firewalls to ensure their clients' personal and financial information doesn't fall to unauthorised persons or other third-party groups.
The bottom line
Wagering on the NFL from India is fun and exciting. However, just like cricket or any other sport, all this ends when you wager at unlicensed sites with little to no privacy policies. Wagering at unpopular brands that don't allow you to bank and withdraw in Indian Rupees are red flags you must always be keen on to avoid losses.
As you place your NFL bets hoping to win big, remember to practise safe habits on the internet to ensure that your personal and financial information is always secure.