There's a saying in football that goes around as 'Form is temporary; class is permanent'. You might think of as to why we started off with this note hereupon. Well, something same happened in another fraternity and it's something we'll be presenting today.
After years of hiatus and absence from the mobile market, Nokia once heralded as the king of the mobile phones is back with a bang. And this time, its here to stay. Handing over their reigns to HMD Global, a Finland-based company, they have finally shed off their last remaining skins with Microsoft and have hit the market with a bomb. But what makes them such an irresistible choice even after going through such adversary? And what makes it's newest offering Nokia 6 a definitive top choice? Join us as we seek the answers for the same in our 'Nokia 6 Tips and Tricks and Hidden Features'.
The View on the Nokia 6
Nokia 6 is set to be officially launched in India in the month of July. With it been previously showcased at the Mobile World Congress back in the early months of 2017 in Barcelona, people had been waiting to get a feel of the device.  It will be made available exclusively via Amazon.in and will form part of the Nokia's new lineup alongside Nokia 3 and Nokia 5. Both those sets have already been launched a few weeks ago though.
Nokia 6 will be the most premium of the lot and will come with top line specs that shall make it an inevitable choice to have. It will be sporting a 5.5-inch Full HD display rendering visuals of 1920 x 1080 pixels. It features a metal body and will come over in Matte Black, Tempered Blue and Silver variant initially.
The internal specs of it speak of as Android 7.1 Nougat straight out of the box, a Snapdragon 430 processor powered with 3GB of RAM and 32GB of Internal Memory. For those seeking a high storage option, it also provides additional storage option via a microSD that shall expand the storage to 128 GB.
The camera side features great performance thanks to the 16-megapixel rear based camera supported by f/2.0 aperture and Dual LED Flash. The front side of the camera sports 8-megapixels and offers more than decent performance. It will bear a 3000 mAh battery normally seen on all of the flagship sets and is sure to offer a day's use even for extensive users. It will bear Dolby Atmos audio and is a 4G enabled smartphone. It's priced at Rs 14,999 in India as of now.
Here are some of its Features and Specifications:
Greatly balanced Camera Setup with 16-megapixel on the rear side bearing f/2.0 aperture and Dual LED Flash.
8-megapixel front camera with f/2.0.
5-inch Full-HD (1080×1920 pixels)Display with 401 ppi.
3GB RAM with 32GB of internal storage along with support for micro-SD that can expand it till 128 GB.
1 GHz Octa Core Qualcomm Snapdragon 430 processor.
Dual speakers with dedicated amplifier offering deep bass and certified via Dolby Atmos Sound.
4G LTE (with VoLTE) along with Wi-Fi and Bluetooth 4.1.
3000mAh battery.
Nokia 6 Tips and Tricks and Features:
1) Call Settings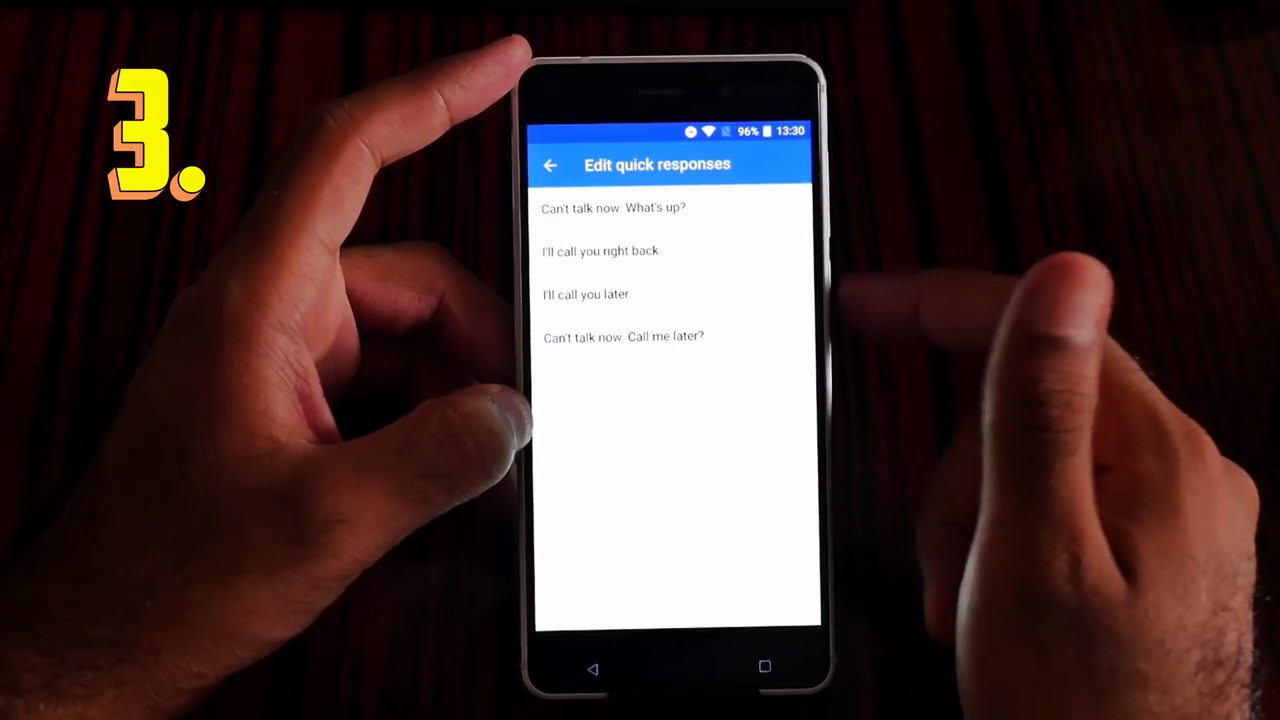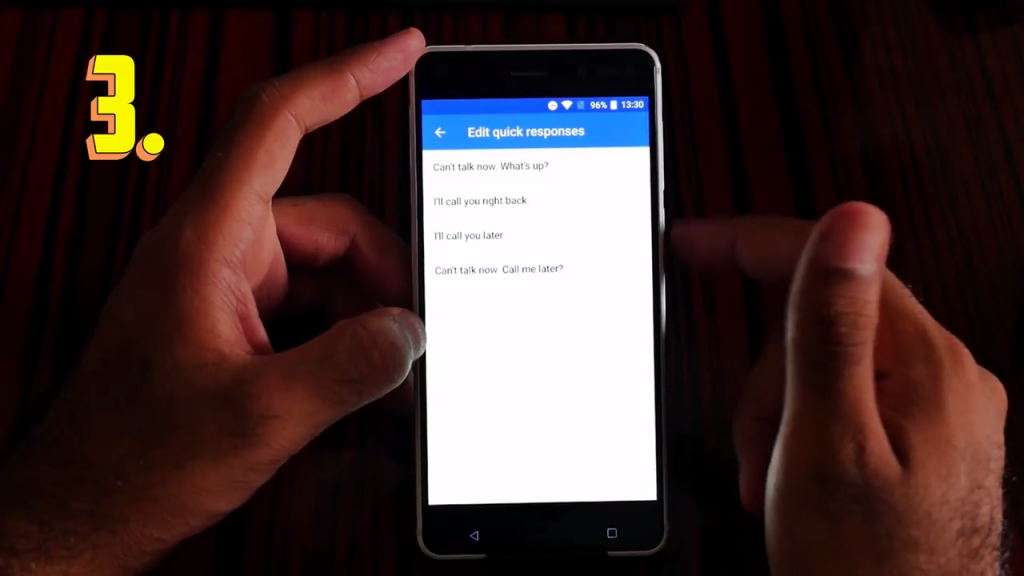 For times when you cannot attend to a call, Nokia 6's quick response option allows you to set quick response options as per your desire. The response can be edited for and be set-up in the Quick Response tab. Here's how to proceed for the same-
Go to the settings>>Click on the call settings>>Click on Quick Response tab>>Edit the Quick Response options as you like.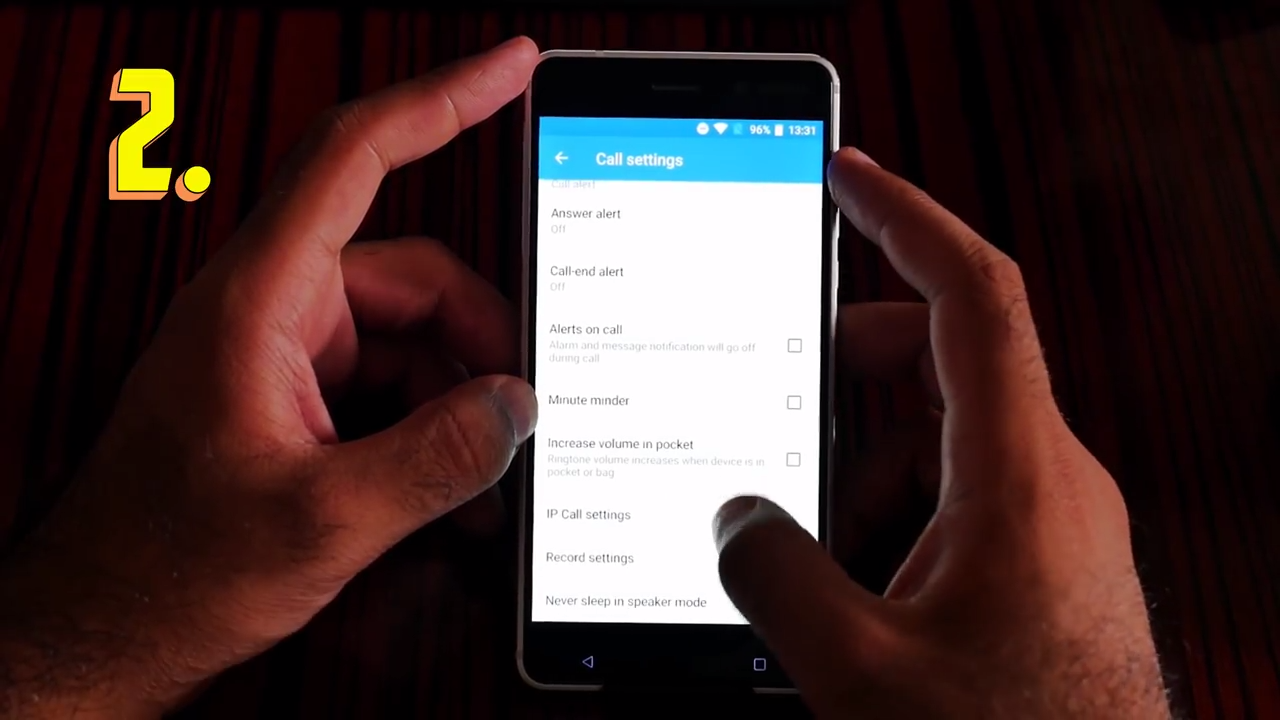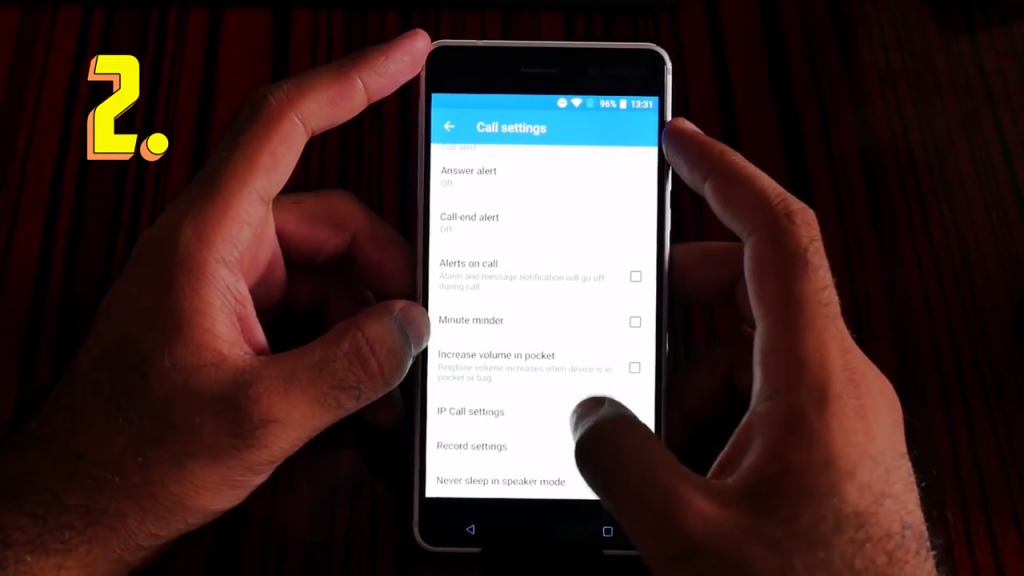 Recording calls option is a great piece to have as this works on many levels and is sure to come of good to you. You can avail the Record Calls option in the Nokia 6 to record all of the calls and store them either on your memory card or phone memory as you desire. A perfect option for those who suffer from blackmail calls or scam calls.
Go to the Settings>>Click on the Call settings>>Click on Record Settings>>Select the option for Record Automatically.
2) Multitasking
Nokia 6, adhering to its Android 7.1 Nougat OS offers multi-tasking window for the user. The multi-windows task allows you to work on different things at the same time. You can enable it simply via accessing it this way-
Long Press on the Recent Apps button>>System will automatically enable multi-window>>Smartphone Window will be divided into 2 partitions allows multi-window.
3)Modes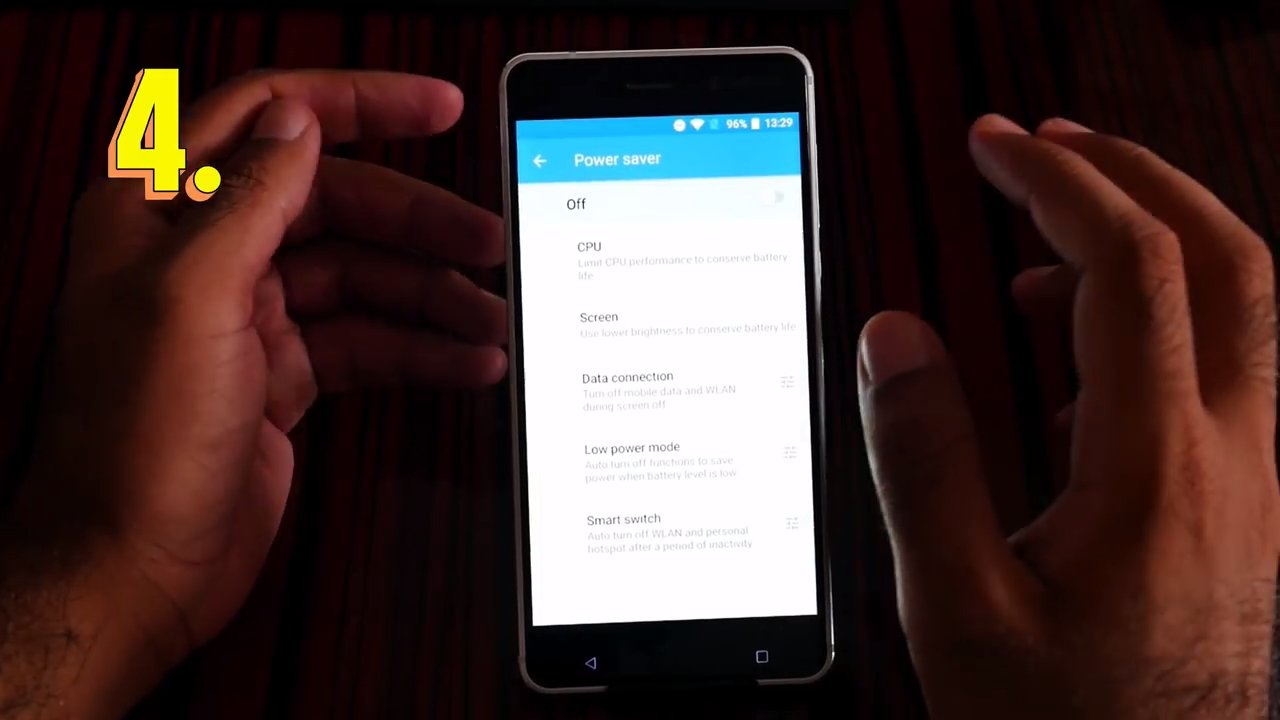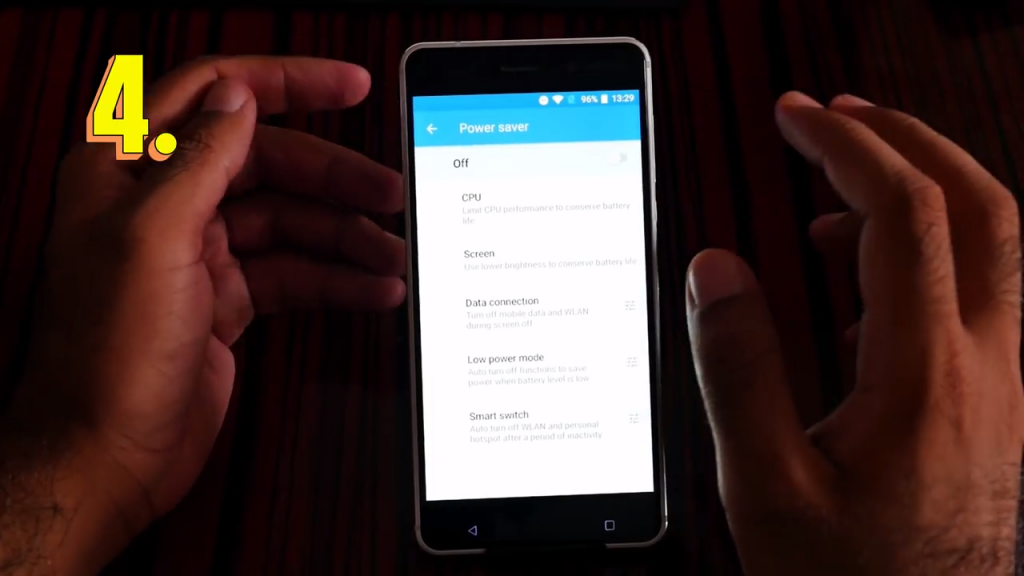 Power Saver allows you to decide as to how you want to conserve your mobile's battery power. There are a number of ways you can limit your activities like that of CPU, screen, data connection, smart switch and low power mode. You can decide in between these and look for the best means to conserve the battery. Here's how you should start off with-
Go to Settings>>Click on the Battery>>Click on the Power Saver>>Select on the Power Saver Mode you desire.
4)Screen Capture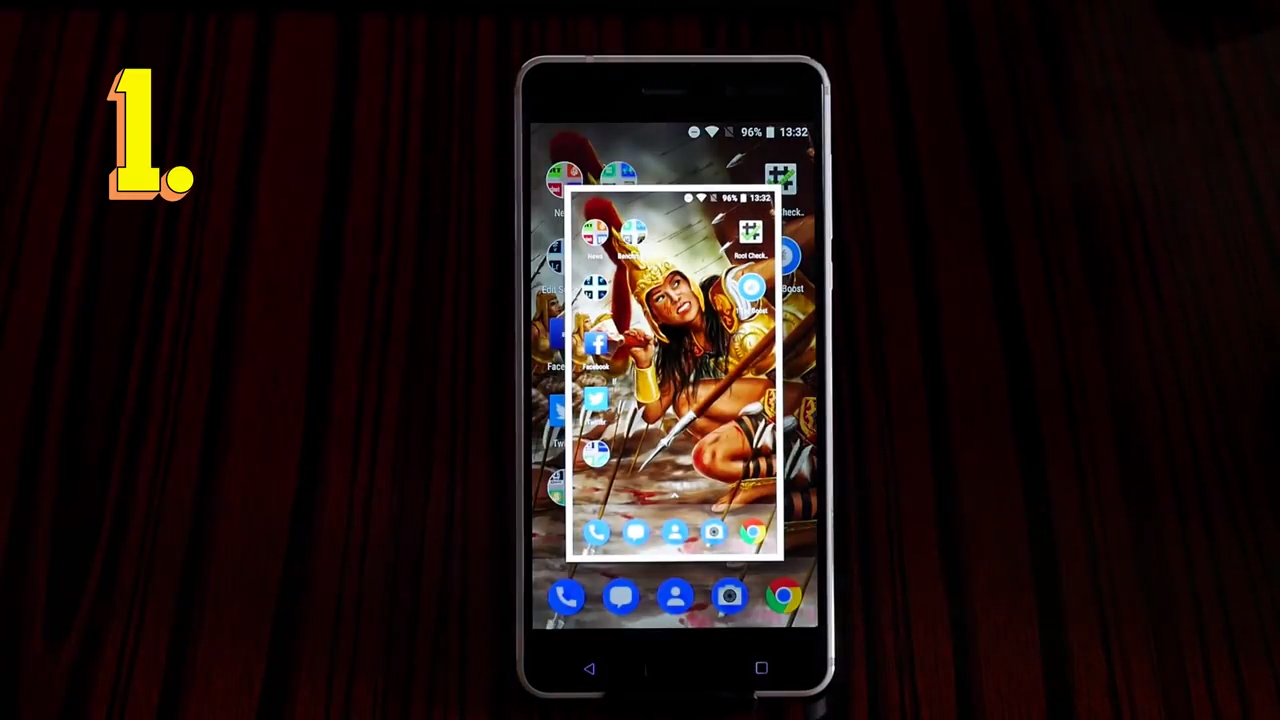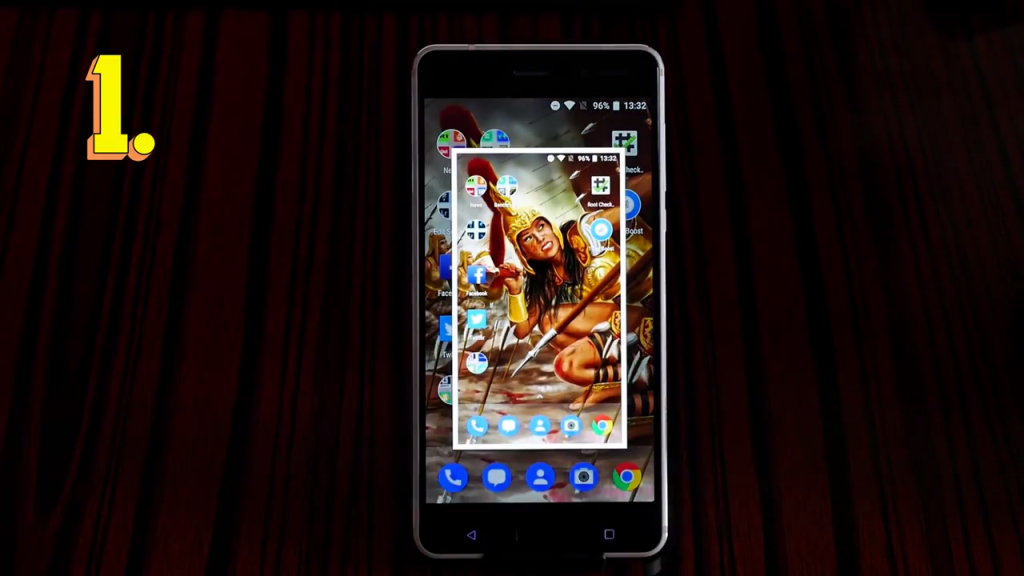 The screen capture option works just like the screenshot thing as of other smartphones but there's something more to this one. All you need to do is scroll the settings toggle at the top and click on the Screen Capture option. It will automatically capture the screen in three seconds.
Scroll down the toggle option at the top>>Click on the Screen Capture.
5)Display
Adjust color temperature: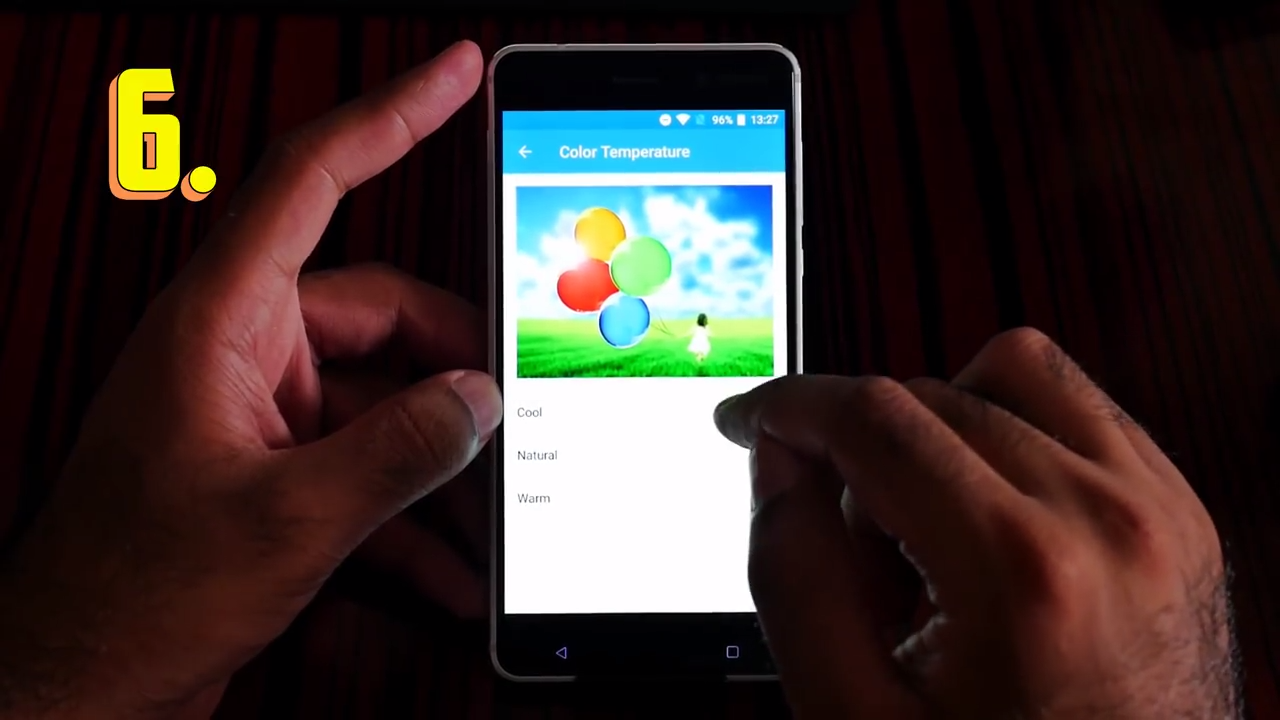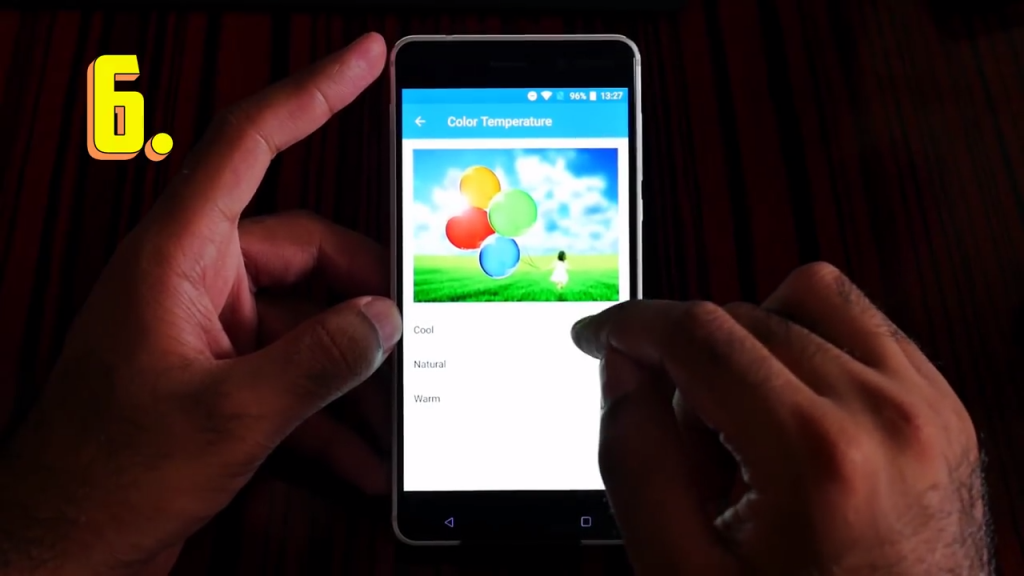 Color temperature helps us adjust as to how we want to see the display and its visual rendering. Quite often at times, we'd want a warmer display while we also opt for the cooler shades. Color temperature helps us adjust that and create a perfect analogy for our eyes. Here's how you can adjust the same in Nokia 6.
However, before starting off, we'd advise you to switch off the Bluelight Filter as only then can we avail the settings for the Color Temperature.
First things first: Go to Settings>>Click on the Display>>Click on the Bluelight Filter>>Set the Bluelight filter to off.
Secondly: Go to Settings>>Click on the Display>>Scroll to the end>>Click on the Color Temperature>>Adjust it as per your liking.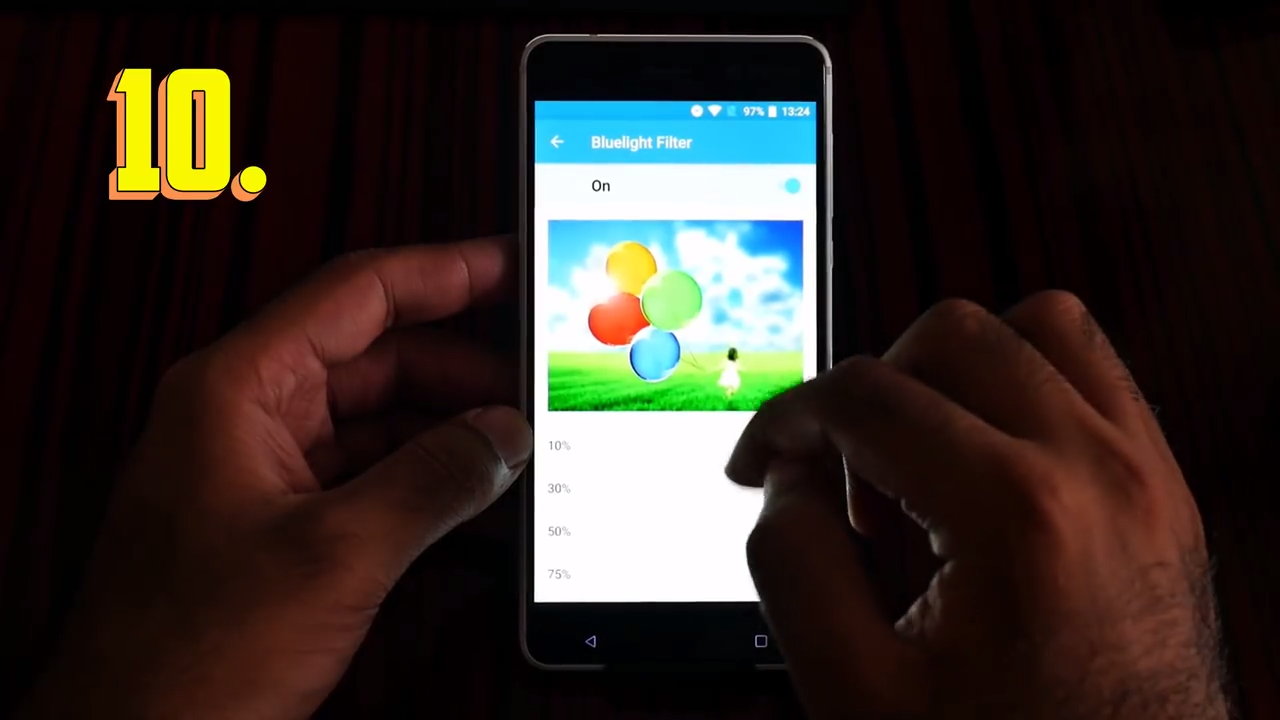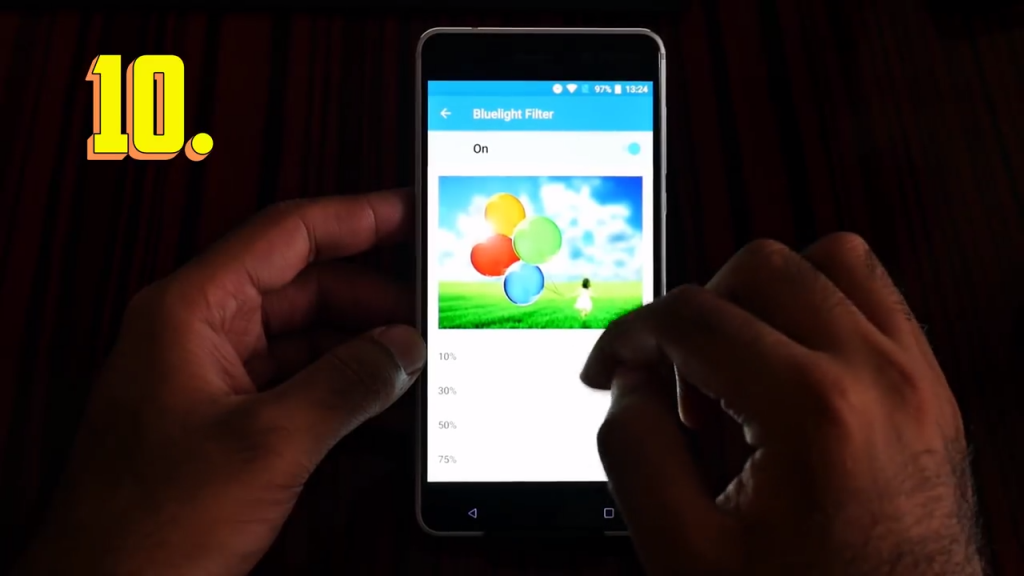 Unlike many other smartphones out there, this one comes with its own blue light filter and can be adjusted as per the liking. You can simply proceed to make the necessary changes via these following steps-
Go to Settings>>Display>>Click on Bluelight Filter>>Proceed to adjust it as per your liking.
Nokia 6 comes with two screen mode option of which you can decide between Standard and Dynamic option. The Standard option offers greener aspect and has eye-popping colors while the Dynamic one allows you to have ambient life-like colors. However, ultimately it's up to you to decide on the type of screen mode you'd want. Here's the procedure for the same-
Go to Settings>>Display>>Click on Screen Mode>>Proceed to adjust it as per your liking.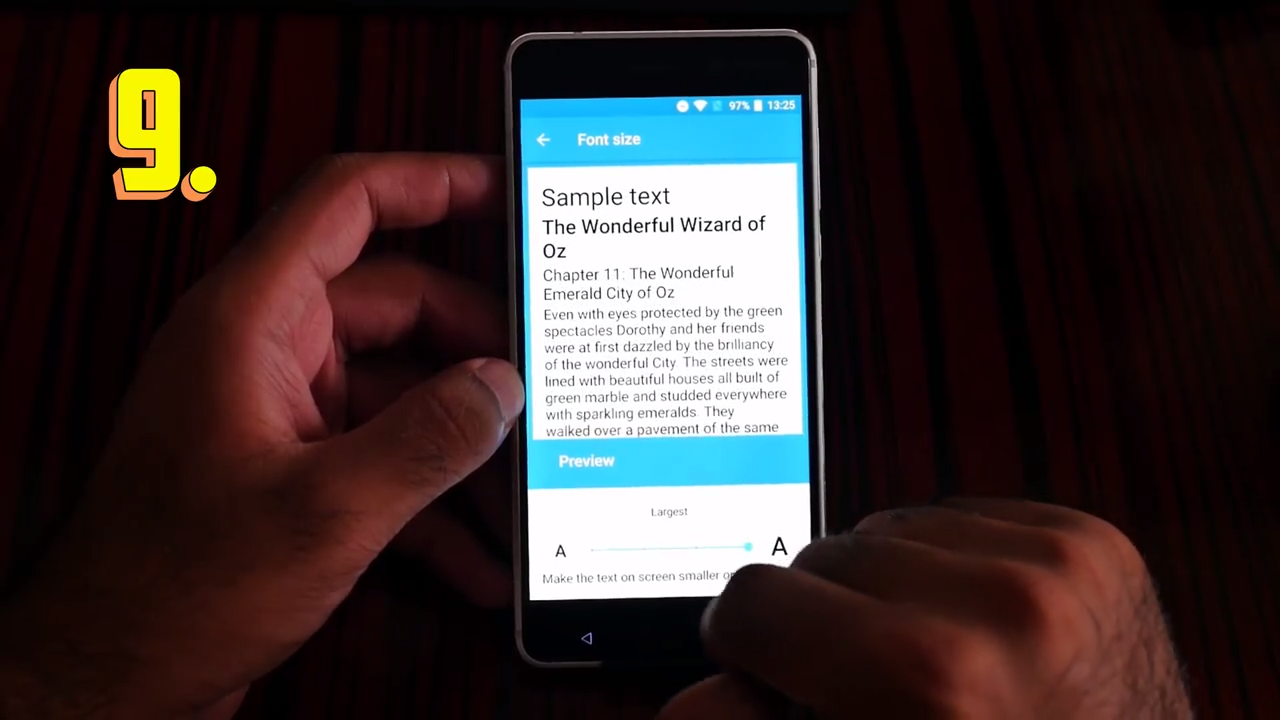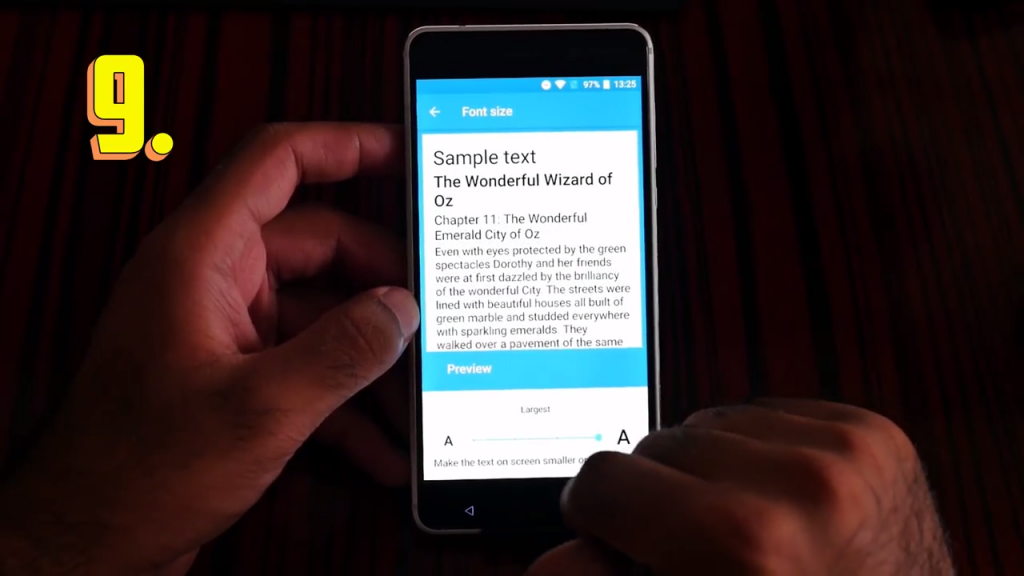 Nokia 6 allows you to adjust the font size as per your liking via offering four different options like small, default, larger and largest. The same can be done via a few simple steps-
Go to Settings>>Display>>Click on Font Size>>Proceed to Adjust it as per your desire.
Navigation Key Light: The access to navigation key light remains with the user and as such, you can decide between whether to enable it or disable it as per your desire. All you need to do is hit a few buttons and off you are ready to go. Here's how to do it-
Go to Settings>>Click on Display>>Click on the Navigation Keys>>Set the time duration for the navigation keys or disable it completely.
Cons in Comparison with other Similar Smartphones
Presence of Entry Level Snapdragon 430 Processor
Absence of AMOLED display
Non-removable battery
Absence of Front camera flash
Conclusion:
Nokia 6 will surely resonate among the passionate yesteryear's Nokia fans and the current generation of the tech enthusiast. It's sure to hit the market rocking and will definitely be on the top of the sales chart as anticipated. The phone is a great mix of build and performance and offers a great option in terms of both.
It is backed with Android finally and will definitely rectify the mistake they did with neglecting the booming Android back in the day. It comes with the latest Android 7.1 Nougat out of the box and will offer great Android experience finally. The specs sheet also speaks highly of this one and we cannot wait to get our hands on this one on its official launch in India.
Nokia 6 will be launched via Amazon.in and is set for the registration from 14th of July. It's lesser siblings, Nokia 3 and Nokia 5 are already out in the market and its only time that Nokia 6 will make it's grand entrance. Here's where you can register yourself for the flash sale of Nokia 6.