After the much Hype, Leaks, and Rumours from the past few months, OnePlus has finally launched its new flagship device, OnePlus 5, a Speed Demon. But here the Question arises is it still a Flagship Killer much like its predecessors? We will help you find out that.
With that being said, let's get started.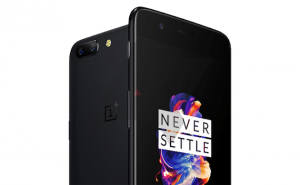 Yesterday, Oneplus globally launched their latest thinnest and most powerful device at a Live Event in the city of New York, United States, which was also live streamed on their YouTube channel as well on their Official site. OnePlus, a company known for delivering Flagships like specs and performance at value for money rate has brought out their latest device, OnePlus 5 with Qualcomm Snapdragon 835 octa-core SoC with Adreno 540 to render blazing fast performance and high-quality graphics with fast Dash Charging are its key USP with price starting from $479. This time their primary focus was to produce stunning photos which lacked in their previous Devices, OnePlus 3/3T, they have introduced Dual Camera Setup to compete with other phones(like LG G6, iPhone 7 Plus) in the market.
Here are some of its Features and Specifications:
Dual-Rear Camera Setup (16-megapixel (Sony IMX398 sensor, 1.12-micron pixels) with a f/1.7 aperture and 20-megapixel telephoto camera (Sony IMX350 sensor, 1-micron pixels) with a f/2.6 aperture) with 2x optical zoom.
16-megapixel front camera with a 1-micron pixel Sony IMX371 sensor, a f/2.0 aperture.
5.5-inch Full-HD(1080×1920 pixels) Optic-AMOLED Display.
Bluetooth v5.0(allows you to pair two devices simultaneously), NFC, GPS/A-GPS, and USB Type-C(v2.0).
6GB RAM with 64GB of internal storage/8GB RAM with 128GB of internal storage both with UFS 2.1 2-lane.
4G LTE (with VoLTE) with 34 Network Bands for worldwide use, dual-band Wi-Fi 802.11 a/b/g/n/ac.
3300mAh battery(30% more efficient than OnePlus 3/3T).
Tips and Tricks to Master your OnePlus 5:
1. Home Screen
Add widgets to Shelf: A Shelf is a custom screen that is on the left of your main home screen. On default, it holds your weather, contacts, and most-used apps, but you can also add practically any other widget you want to it by tapping the floating "+" button in the bottom right corner, then choosing your desired widgets.
Disable Shelf: For some reason, you decide you don't need the Shelf. Head to your usual home screen, then tap and hold the wallpaper to disable it. Choose "Settings" then shift the "Enable Shelf" toggle to the off position.
Swipe up for search: In the same settings screen, under the "Enable Shelf" option is a switch for Quick Search. If enabled, this lets you swipe up from anywhere on the home screen and go straight to the Google search app.
Swipe down for notifications: In the same settings options list is a toggle which enables quick notifications. When enabled, you can access your drop down notifications by swiping downwards anywhere on the home screen; you don't have to swipe from the top.
Change app icon size: Press and hold the main(home) screen wallpaper and tap "Customize." This lets you choose between three app icon sizes. Choose between small, standard or large to adjust how much space your app icons take up on the home screen. You can also choose differently shaped icons which can also be downloaded from the Google Play Store.
Customize Status Bar: With OxygenOS, you can make a choice on what battery information you want to see in the status bar. Go to Settings>>Status bar, then tap "Battery Style" and choose which style battery icon and other information you would like to see by toggling under specific options available.
2. Modes
Gaming DND Mode: With this Game Mode, OnePlus ensures you to play your favorite Mobile-Games without bugging with unwanted notifications, and also by locking the hardware buttons automatically when you run any game added manually to give the best possible experience which can be toggled on and off, manually. Exciting.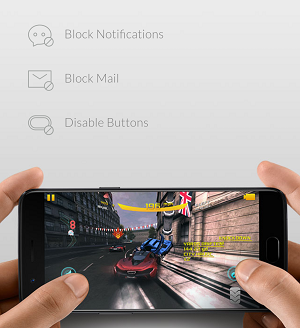 Reading Mode: A valuable smartphone is one which also comforts you in different ways. Thus, OnePlus has introduced a Reading Mode which optimizes the display for reading through gray-scale mapping and filtering of blue light. This mode can be toggled on and off manually, or you can set your favorite reading apps to open in the reading mode just like a Kindle, automatically. Easy.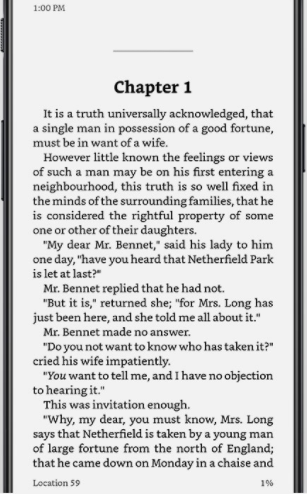 3. App Priority and Extended Screenshot
App Priority: With immense 6/8 gigs of LPDDR4 RAM, switching between background running Applications is super snappy and fast without any lag. So, to keep the UI experience smooth, OnePlus introduced the App Priority feature which learns your usage pattern to launch your apps more quickly no matter how many applications are running in the background without any sensitive data loss. It also keeps intrusive apps from harming performance and battery life.

Extended Screenshot: Also, extended screenshot lets you screenshot the whole web page or any other document at once regardless of you to screenshot the same record multiple times as we see in many other phones.
4. Buttons
Capacitive or virtual buttons: In the case with every OnePlus phone since the outset, you can choose between onscreen software buttons, or use the built-in capacitive buttons. By default, the capacitive buttons are in use, but if you want software buttons simply go to Settings>>Buttons and toggle "on-screen navigation bar" on or off.
Custom actions: In OxygenOS, you can assign secondary functions to all the three capacitive keys on the device. Each button can have at most two secondary functions, launched by either quick double-tap or a long-press. There are several options in total, which includes launching search assistant, opening recent apps, opening the last used app and opening Shelf turning off the screen, opening the camera, voice search. You'll find the options under the Buttons category in the same settings menu.
Backlight on/off: Since the capacitive buttons have backlights, which illuminates up when any of the buttons (including the home key) are touched. You can also switch this off if you don't want it on just by toggling the Backlight option in Settings>>Buttons.
Swap recent/back order: By default, the right button is the recent apps button, and the left capacitive button is the back button. If you're more convenient to have them the other way around, you can also alter those. Just toggle "Swap buttons" option in the same settings under Buttons menu.
Alert Slider: With this dedicated notification button, toggle between 3 customizable profiles according to your Priority. When you don't want to get bothered, or you're in a meeting, change your profile by just switching between the button right from your pocket.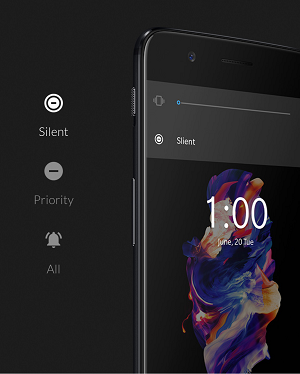 5. Display
Adjust color temperature: On how great the colors on screen look to an individual can often be a point of discussion. A precise scale to some is too warm(yellow) or too cold(blue) for others. Thankfully, OnePlus carries the option to customize the color temperature manually. Go to Settings>>Display>>Screen Calibration, either you can select from the given option, or you'll find a color balance slider when you pick the "Customisation" option. Sliding to the right makes the screen warmer, and to the left makes it cooler.
Proximity wake: With the OnePlus 5 you can wake the screen up by just waving your hand over it. To activate this feature, just tap the toggle under the display in the settings.
Ambient display: You can choose your OnePlus 5, to wake up whenever you receive a notification. Activating it is easy, as the proximity wake option, just switch on the toggle in the settings menu. You can also have a fully active screen, the Ambient display mode with white text/notifications on a black screen.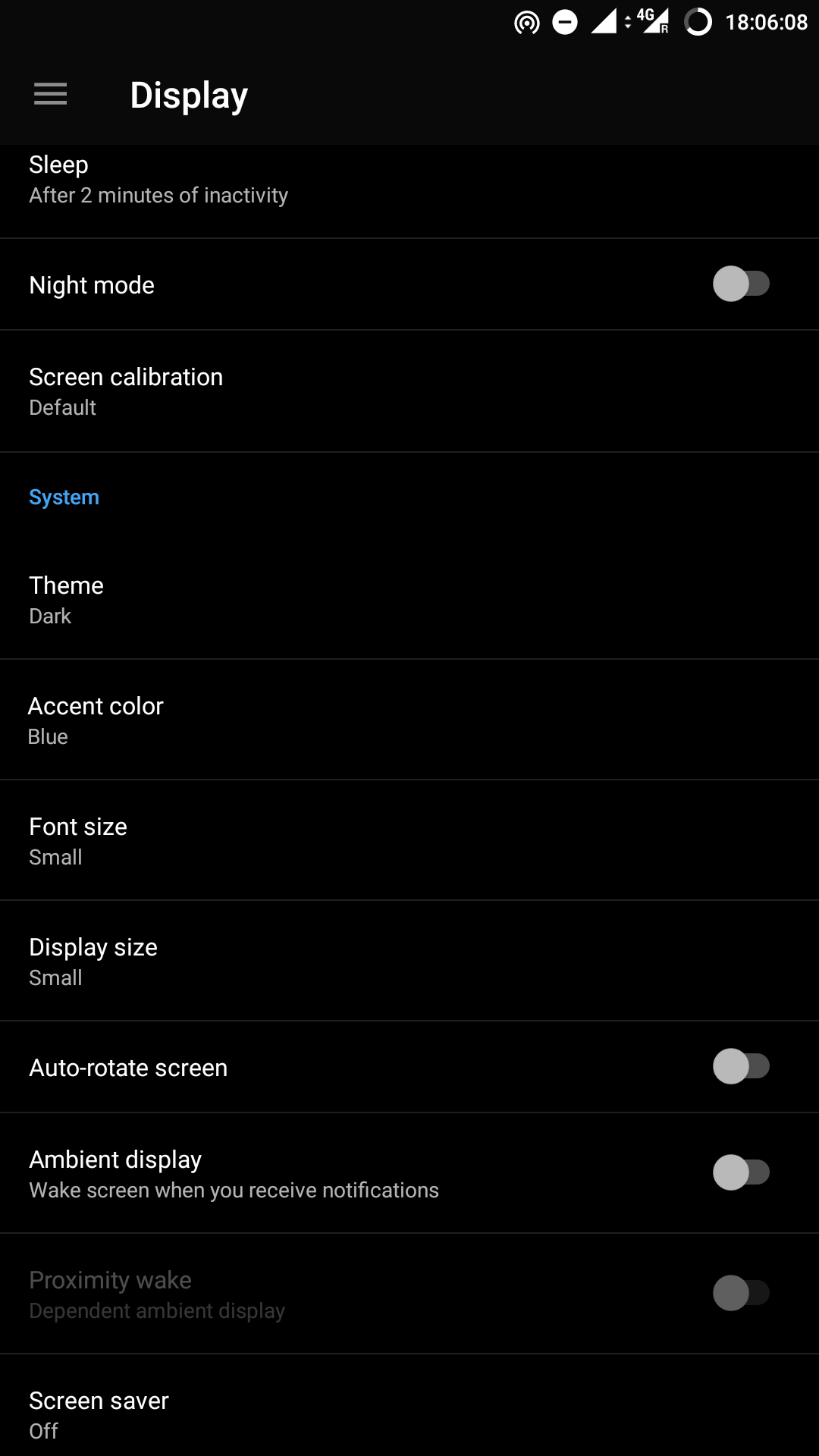 Night mode: As with utmost phones with this feature, night mode shreds the blue tint from the screen, making it warmer, more yellow and gentle on your eyes at night time. Just like the color balance option, there's also a slider to adjust how dense you want the yellow tint to be.
Change font size: In the list of main display settings is the option to modify the font size. Here you can decide between small, default, large and largest you wish to choose.
6. Dual Camera
Portrait Mode: Dual Camera-Module technology lets you focus on your subject, progressively shading the background for a gentle, yet powerful effect. It gives you Bokeh effect to highly blur the unwanted background by focusing on the main object. The OnePlus 5's dual cameras do a solid job isolating the foreground and background. The OnePlus 5 features the highest resolution dual camera on the planet. Photos are incredibly clear and bright with Dual-tone LED flash.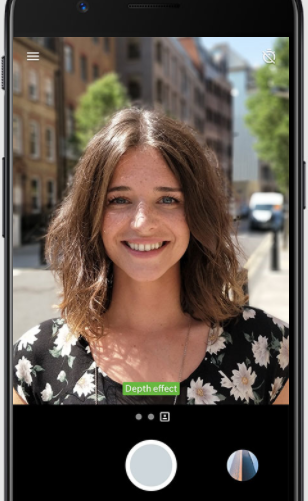 Smart Capture: With the help of inbuilt technology from OnePlus, it can automatically detect the various conditions in the outdoor and quietly optimizes for Accuracy and Clarity to deliver the professional outcomes. Dual camera system and intelligent software work together to measure depth and find the perfect focus, instantly. Focusing is 40% faster than the OnePlus 3T.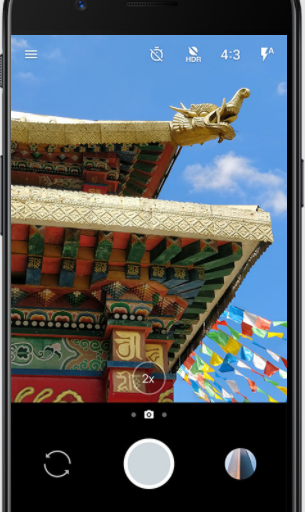 HDR Mode: In the top of the screen HDR mode is available, tapping on that allows you to capture the shots in High-Dynamic Range. You can also manually set it off by again tapping on it. HDR Mode delivers the vibrant colors with a sharp image and suitable contrast.
Pro Mode: On the top left corner is three strokes, tapping them gives way to a sidebar menu/list of all the various camera modes. Pro mode is on that list and selecting it enables you to manage some important settings manually. Rapping on ISO will then let you adjust the brightness/gain, the next one along lets you set the white balance to offset any substitute (or natural) lighting.
You can also manually set the shutter speed to capture long exposures up to 30 seconds and focus manually. Modifying each of these settings is pretty comfortable. Once the pro mode has been chosen, you just need to touch on whichever setting you'd like to switch; you get a semi circle control on-screen. Set the ISO, shutter speed, or focus by rotating this onscreen "wheel" clockwise or anticlockwise.
Save RAW photos: In the same sidebar menu discussed above, in the right corner is a settings gear. Tap on that, and you'll find a toggle switch which facilitates RAW format images to be saved, which means you'll receive the highest quality image possible, rather than JPEG which isn't full quality.
7. Other Tips
On-screen Gestures: Like many current Android phones, you can enable some gestures for launching apps or some other functions right from the lock screen. Head to Settings>>Gestures and then you can toggle each gesture individually.
With each enabled, you can launch the camera by drawing an "O", switch on the flashlight by drawing a "V", "three-finger" screenshot to take a screenshot, pause music with a two-finger swipe, skip track backward or forwards by drawing < or >, "flip to mute" to flip the device on incoming call to mute it and as usual – double-tap the screen to wake up the phone and also with their latest oxygenOS, you can now customize the gestures according to your preference to open already installed applications with a particular gesture. Very Convenient. Right?
Dual-Sim Options: Just like the OnePlus 2 and OnePlus 3, there's a dual nano 4G-LTE SIM tray which means you can have two SIM cards on the phone at once. If you wish to have different SIMs for Personal or Professional us or have a SIM for two different carriers, it can be an invaluable feature, especially if you know, one network in your area is better for data speeds than another with including support for 34 support bands across the globe.
Heading into Settings then "SIM & network settings," you can choose which SIM is the preferred option for mobile data, calls or text messages. So if one SIM has a higher data allowance, you could set that as your primary data SIM.
Secure Box: With this feature secure your private documents, photos and videos with your fingerprint or a 6-digit pin. Files in the Secure Box are encrypted and wrapped from the phone storage for added privacy. You can manually add/move any document from the File Manager to the Secure Box.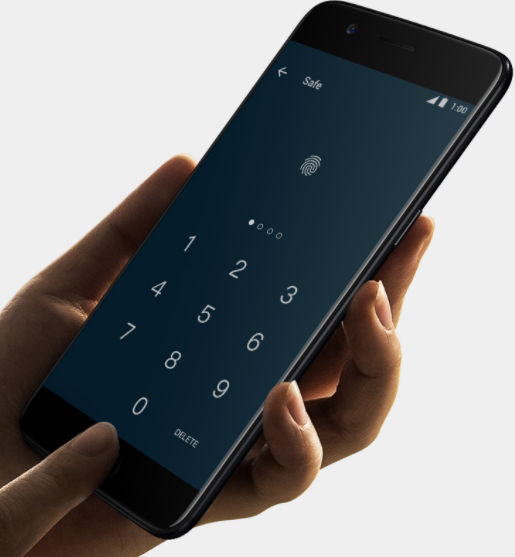 Cons in Comparison with other Flagships:
no qHD display(bezel-less).
no water and dust resistance.
no wireless charging.
no expandable memory.
no OIS on both the lenses.
no EIS(on the telephoto lens).
quality is great but lacks originality with Design.
Final Verdict:
OnePlus 5 undoubtedly delivers high-end devices like performance with the value for money kept in mind. A Chinese Mobile company with "Never Settle" tag lets you settle with self-personalised extra features to enhance the user experience with near to stock Android-UI without any layovers being the one but it lacks originality/uniqueness in terms of Design yet is a phone with great feel.
So, if you want to have a device with high-end specs and performance at a great price with premium build quality OnePlus 5 is indeed a Competitor to any Flagships yet made.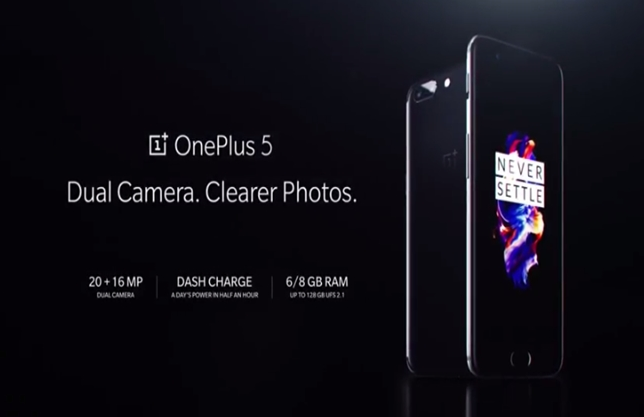 OnePlus is all set to launch OnePlus 5 at a live event in Mumbai, India on 22nd June, 2:00 PM(IST) and it's sale starts at Amazon.in from 22nd June, 16:30 PM(IST) or you can also buy from their official site with an invite code for early access valid till 27th June. And don't forget to check the protective cases and covers of OnePlus 5.