Since a while, OnePlus was out of news after the launch of their latest flagship phone, OnePlus 5 but teased few new color options to it on social media couple of days ago. After lots of guessing and some getting it right, the most rumored color was "mint gold." However, as days come closer to the launch of its new color, I received OnePlus 5 with the new color. Moreover, guess what? Most of us were close enough! We have a new Soft Gold color, a new zest for "the flagship killer."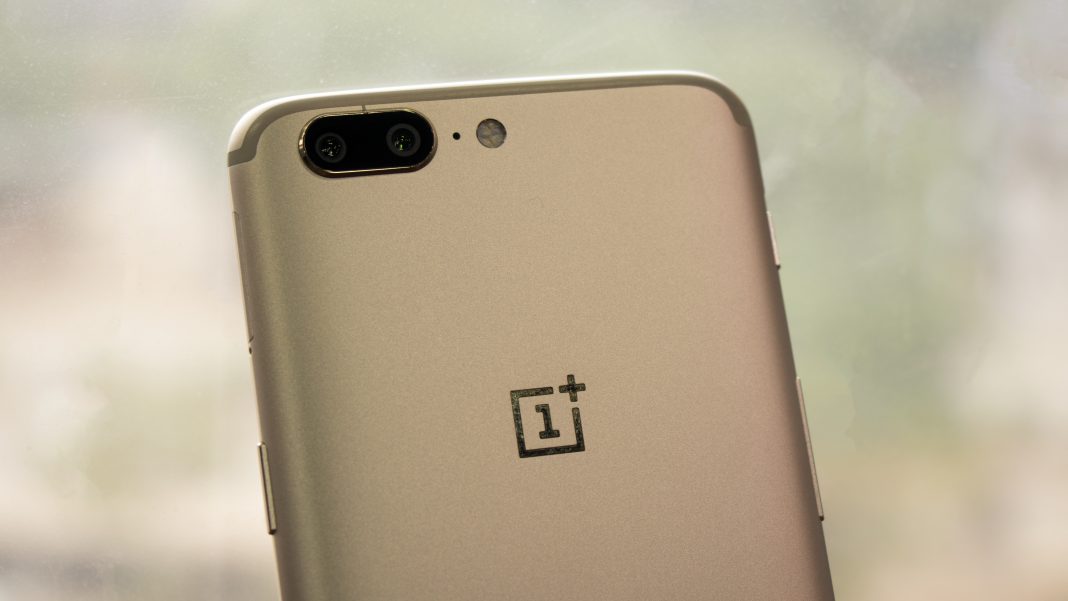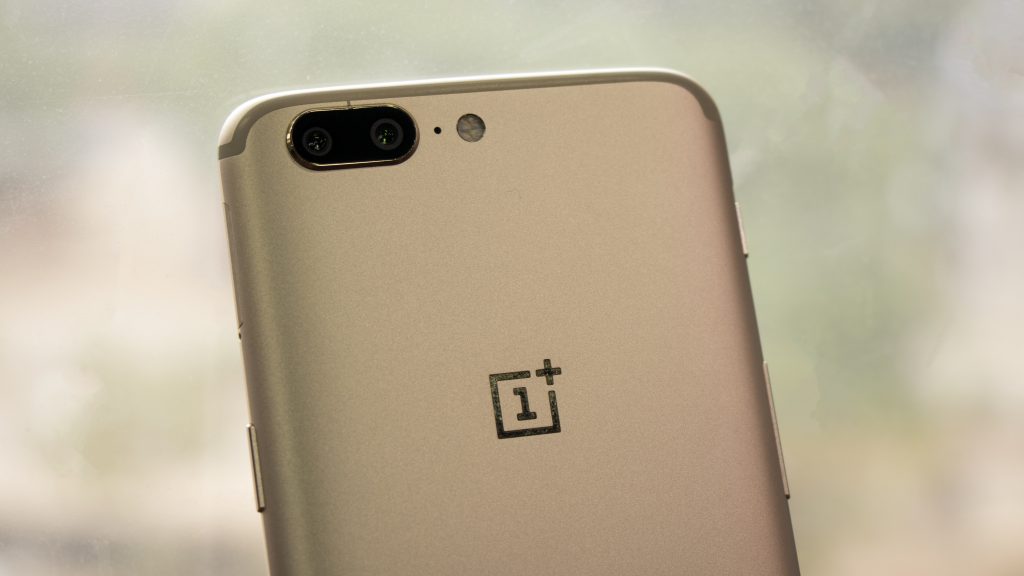 OnePlus is offering a new color in addition to their much more limited selection of color options compared to many other modern flagships out there. If you pick up the base model (64 GB storage, 6 GB RAM), you will get it in Slate Gray. The more expensive model (128 GB storage, 8 GB RAM) comes in Midnight Black. However, now you can also choose between newly added Soft Gold color to OnePlus 5.
Yes, you read that right! It is none other than the same color option OnePlus had used for its previous smartphones (OnePlus 3/3T).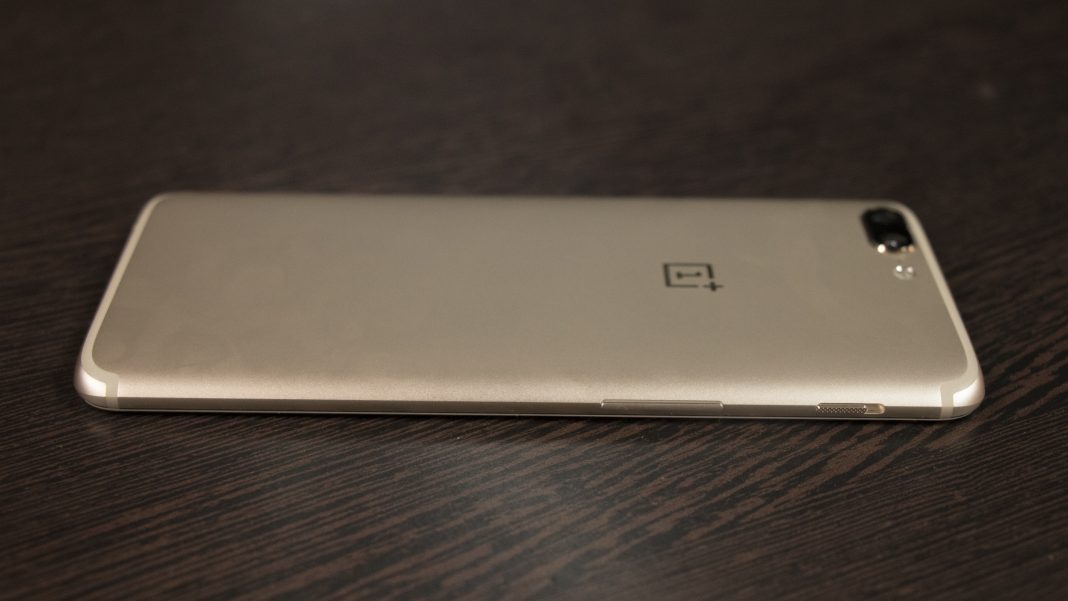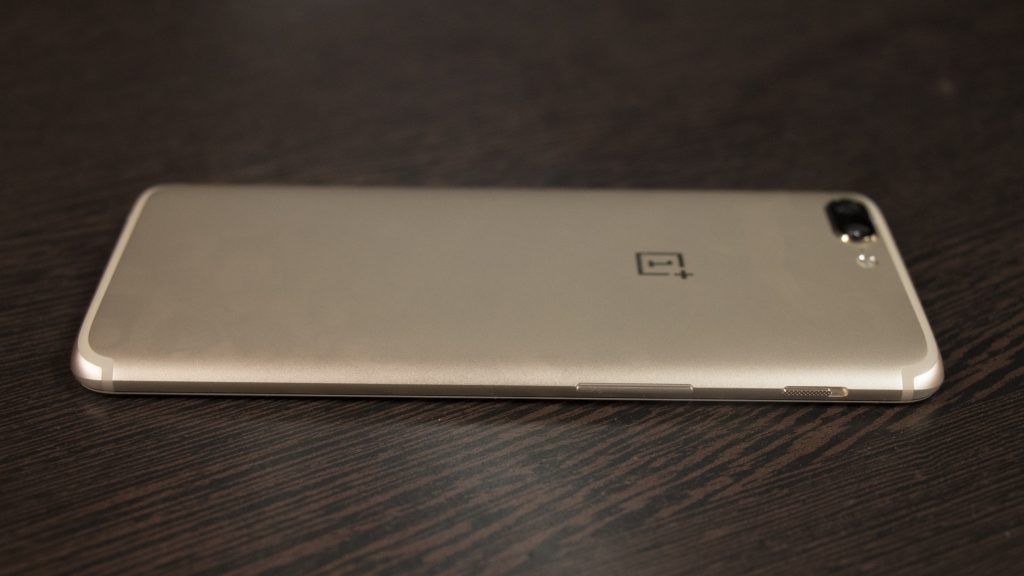 »Let me ask you a question!
Which next color do you want OnePlus to roll out for you? Shappire Blue, Flashing Red, Lively Turquoise or any of your favorite color! Do comment down the article and maybe OnePlus lands someday with your favorite color on one of their flagships. Who knows? You might get lucky! Alternatively, they might be looking for some new color suggestions.
However, many of us will be happy with a new color option (Soft Gold), and why you would not be? As it is an attractive combination of Soft Gold at the back and White on the front panel which many of us prefer. This new alternative to dark colors will surely attract more customer to OnePlus. The Soft Gold color looks more elegant, unlike flashy Golden color seen in other phones. Also, the thin lining of the shiny gold border around dual camera makes it look more appealing.
»But I have a question for OnePlus: "Why only Soft Gold?" when we have lots of other color options available, and everyone is fine with some attractive colors on their smartphones. Also, many companies releasing their smartphones with some new trendy colors to attract customers, then why OnePlus can't do the same?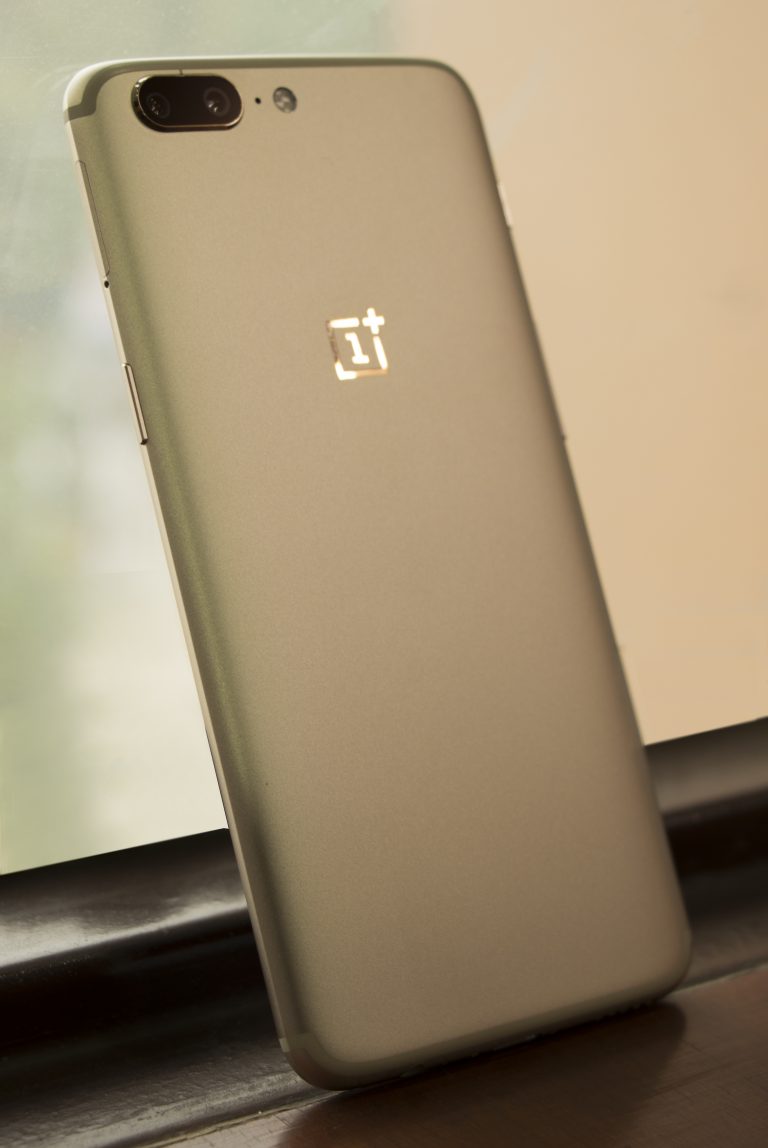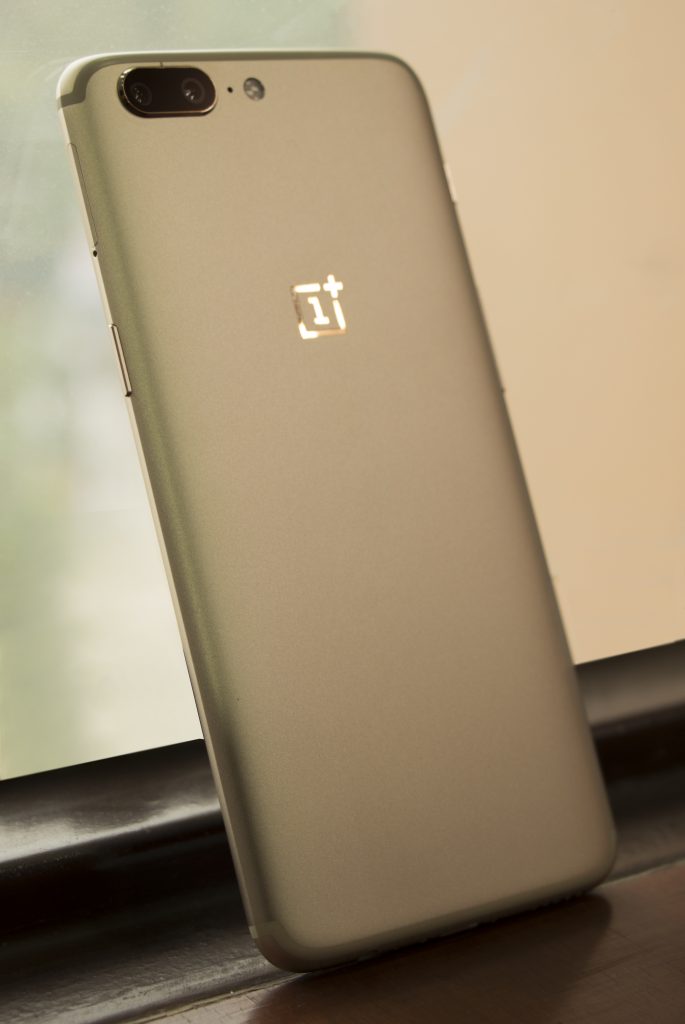 Apart from the color, the phone has no other changes in it except some OTA upgrades for performance and UI tweaks and also some bug fixes for all the OnePlus 5 devices.
The important question is whether OnePlus' price hike is worth it and if the OnePlus still provides an excellent value for the asking price. That is exactly what we propose to answer in our complete OnePlus 5 review.
For the ones who want to master their OnePlus 5 with some great and useful tips and tricks and features. Click Here to read.
OnePlus 5 Review and HandsOn Testing
What is inside the box?
OnePlus 5 (Soft Gold)
Dash Charger
USB type B to USB type C Dash Charging Cable
User manuals with warranty information
Sim-Tray Ejecting Pin with A Thank You message card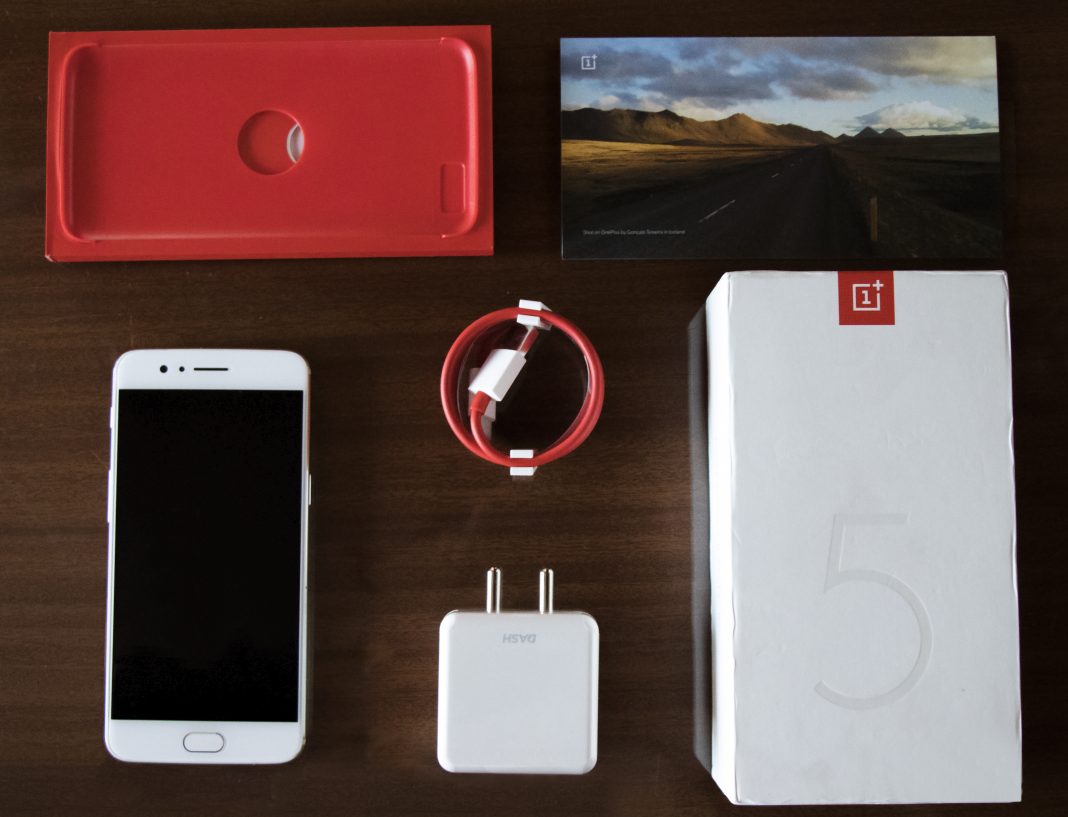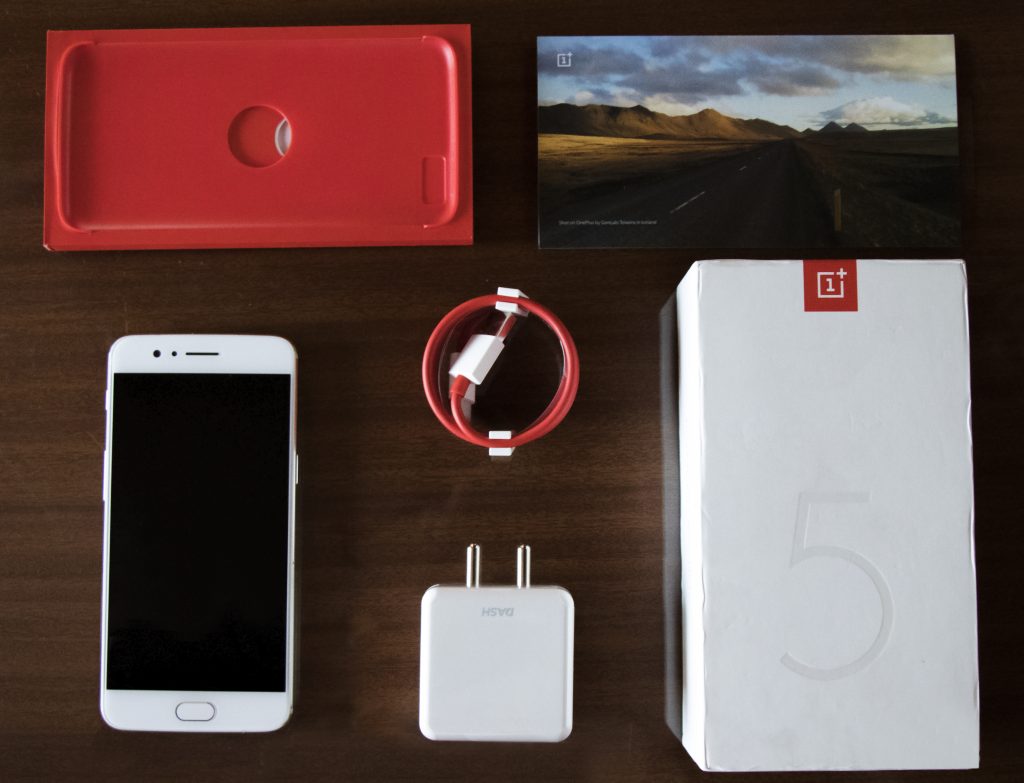 First Impression:
With much of the resemblance of iPhone 7 Plus, OnePlus 5 carriers the Primary Dual-Camera placement and Antenna lines of iPhone Plus. Appart from those two things I do not find anything similar between both of these flagships, the feel of both the phones is what makes them diverse, and obviously, the dimensions and body sculpt.
OnePlus 5 looks premium at any day and is well crafted with high-grade aluminum and is sleek. It carries a beautiful and sleek ergonomic even after packing a 3300mAh battery under the hood and can compete with any flagship phone may that be Design or Performance.
OnePlus 5, personally named as Beast (in performance) runs on a Qualcomm Snapdragon 835 octa-core SoC with Adreno 540 GPU to render blazing fast performance, and high-quality graphics with blazing fast Dash Charging are its key USP with price starting from $479 for a 64GB variant. Unlike the previous handsets, OnePlus focused more on camera and the picture it produces this time. They have introduced the Dual-Camera Setup for the very first time in any of their flagship phone, and undoubtedly, the picture quality has improved a lot.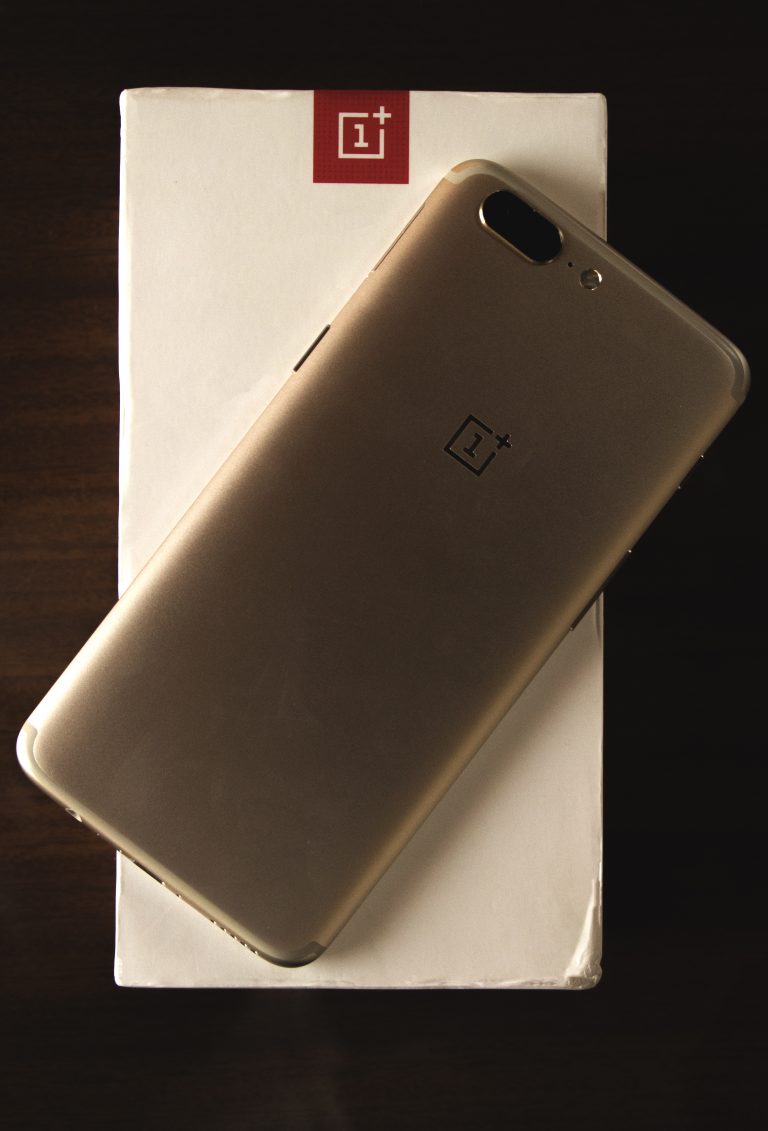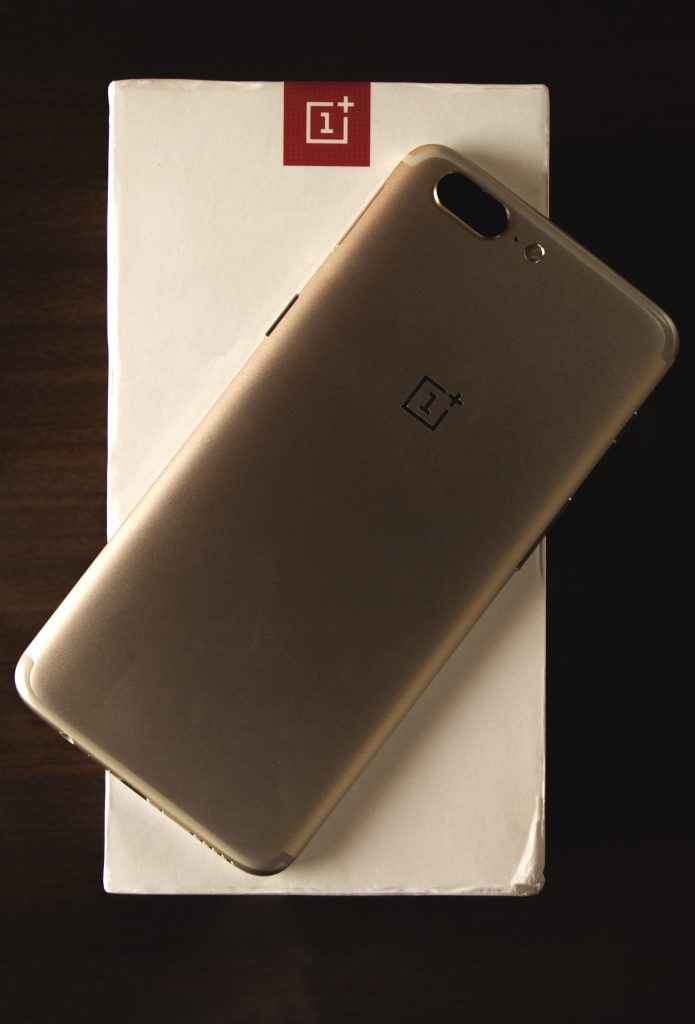 Pros
Cons

√ 

Premium Built Quality
⊗ Increasing Price

√

Blazing

 

Fast Performance

⊗ Lacks Water Resistance

√ 

Good Battery Life
⊗ 

Uninspiring Design

√ 

Impressive Dual Camera
⊗ 

No Expandable Storage

√ Dash Charging is high-speed and convenient
√ 

Oxygen OS is even smoother than before

√ 

App Management and UI Customization
Design
Like OnePlus' previous phones 3/3T, 5 also wears a metallic body but a much thinner this time around. Not only is the handset just 7.25 mm thin, but it also features a dynamic taper around the sides that makes the phone feel even flatter. The antenna lines have also been redesigned to go around the outline of the phone instead of cutting across the back, making them a lot less noticeable.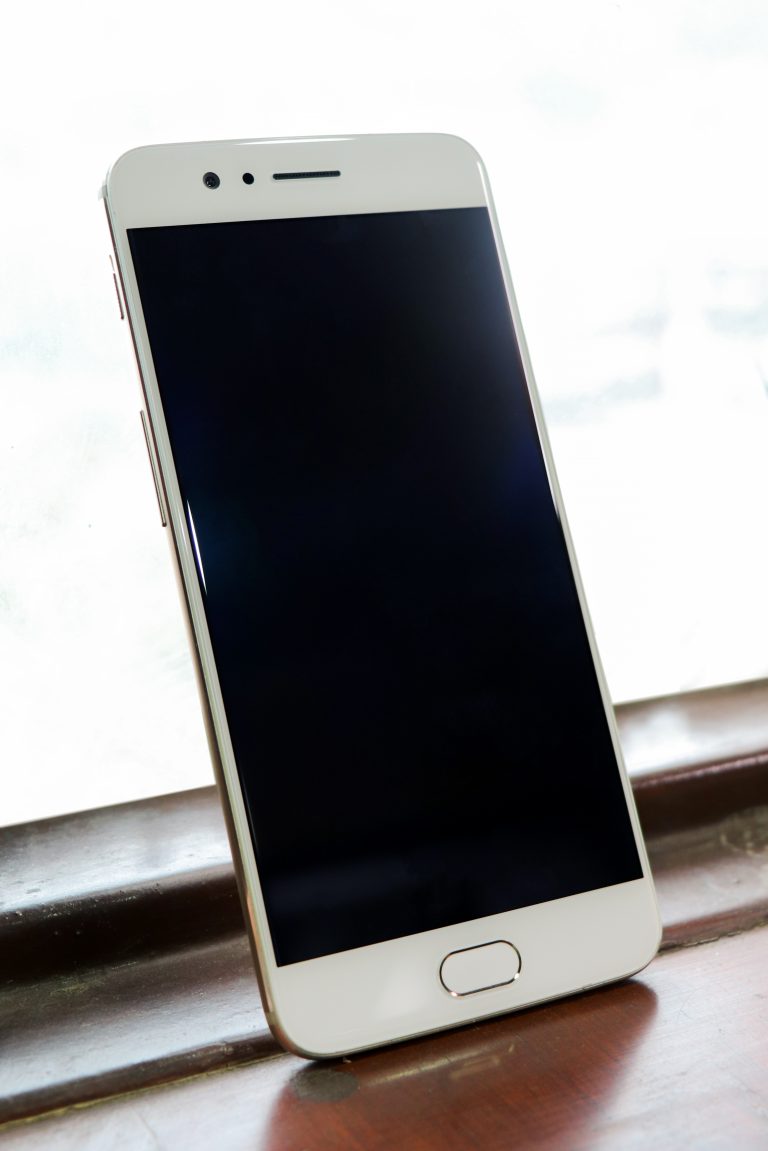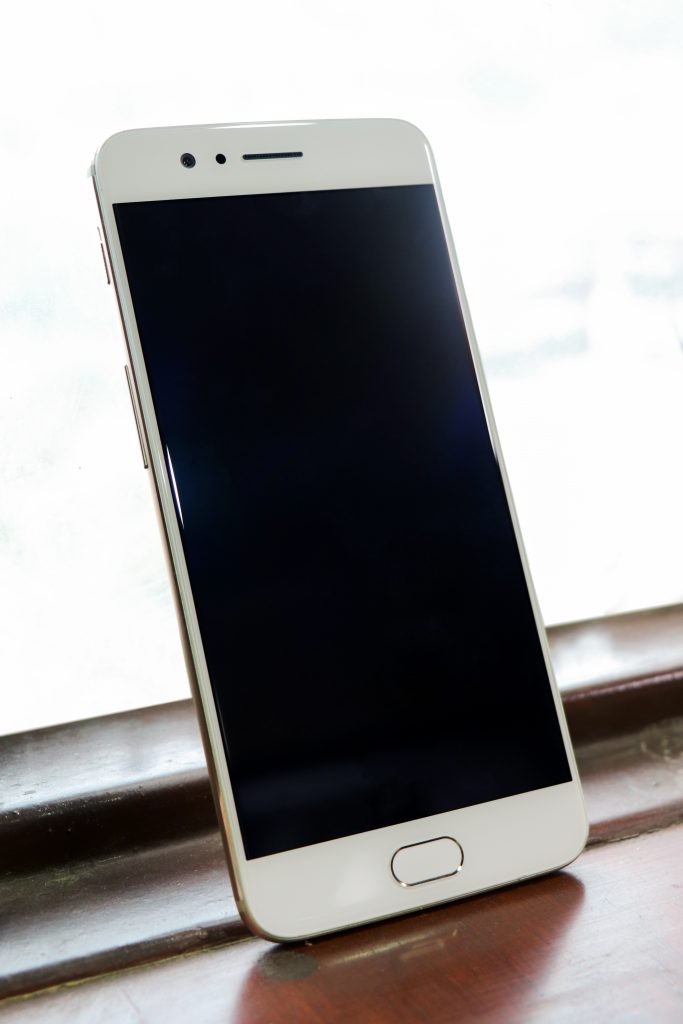 The OnePlus 5 looks great and is comfortable to hold, but this made the phone a little more slippery.
Like OnePlus' earlier phone 3/3T, 5 also wears a metallic body but a much thinner this time around.
The new design is going to be a bit polarizing for some of you. While I am certainly a fan of most of these changes, it is hard to deny that the OnePlus 5 heavily resembles an iPhone 7 Plus, especially with the addition of a dual camera system that's likely shaped and sits in the same location. I am happy to say that, unlike the iPhone, the OnePlus 5 does retain its headphone jack though.
For the ones who are familiar with 3/3T, the button placements have not changed except the buttons has become a bit more edgy around the corner of the OnePlus 5. You will find the Volume Rocker and Alert Slider on the left, Power Button and SIM tray on the right and a headphone jack, speaker and the USB Type-C port at the bottom of the device. At the front, OnePlus 5 has a home button which works as a Fingerprint Sensor, flanked by capacitive back and Recent Apps keys, a couple of sensors at the top of the screen next to an earpiece with a front facing camera. You get a Primary Dual Camera Setup on the back with a dual tone LED flash and a Golden OnePlus logo.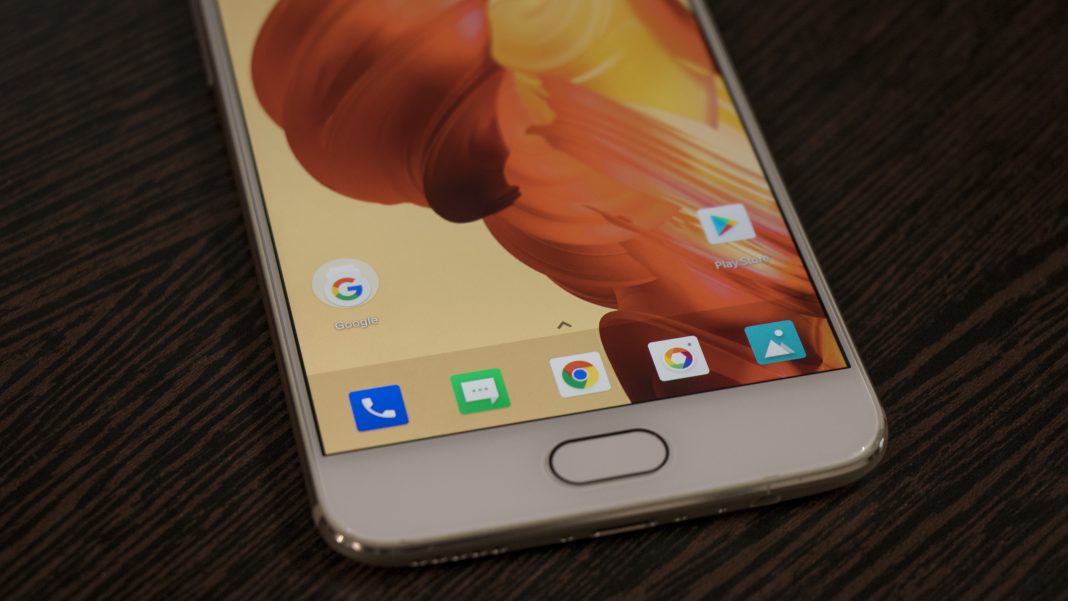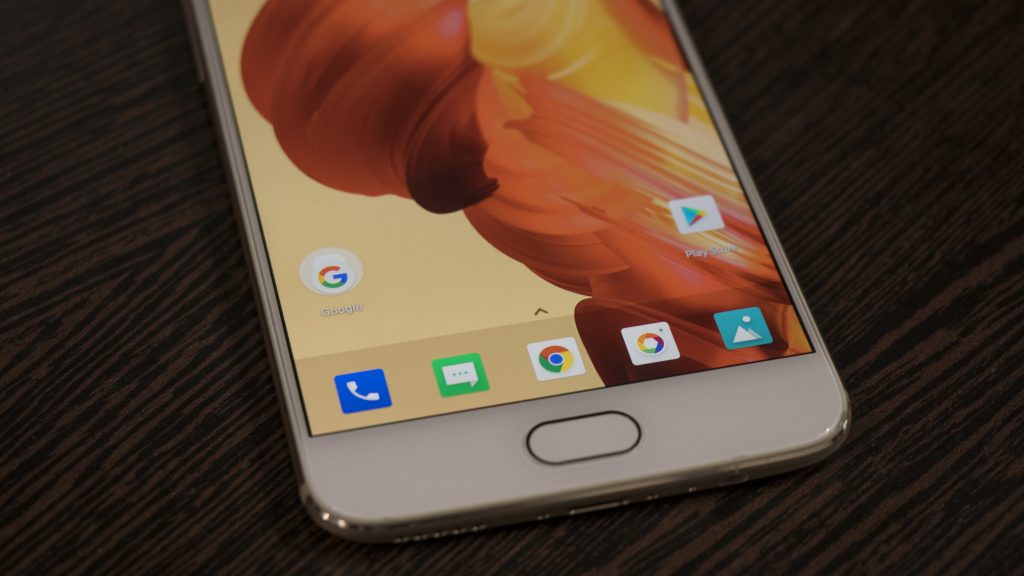 Overall, it still feels like a OnePlus phone apart from the inspiration of the design it carries.
Display
OnePlus offers the same Full-HD 5.5-inches OPTIC AMOLED Display like 3/3T. At this time where all other companies are giving QHD Display, the OnePlus is making a step forward by sticking to the traditional 1080p display with a 16:9 resolution. However, the screen looks stunning and gorgeous despite a 1080p and is probably the best Full-HD Panel ever crafted on the phone.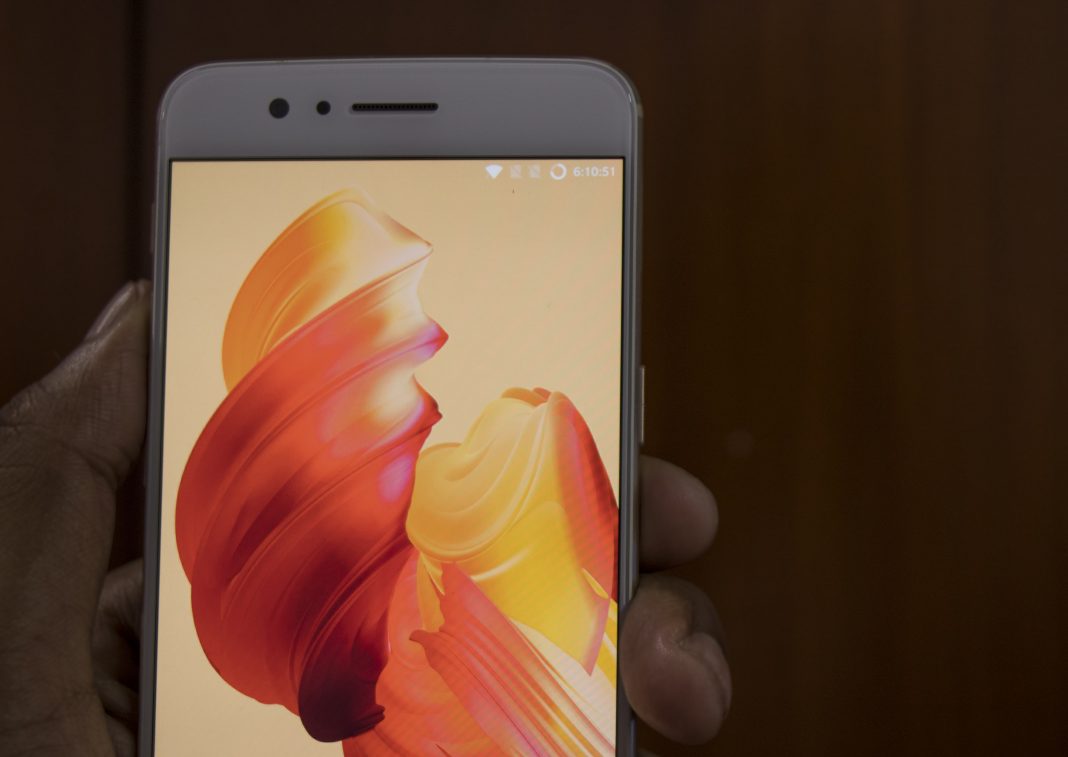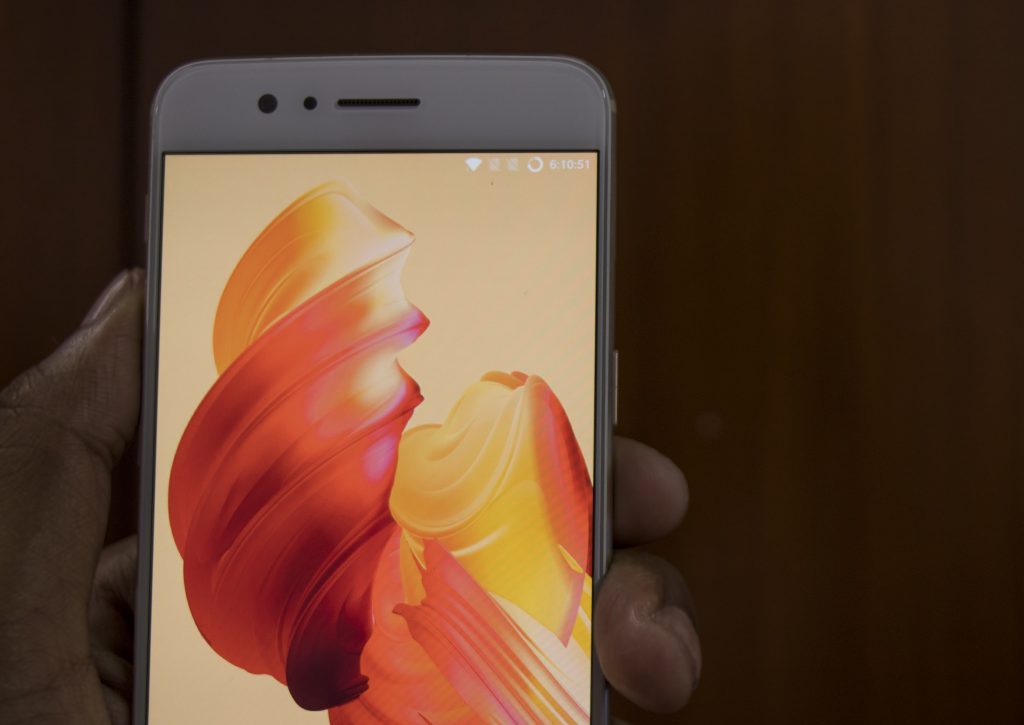 The newly added DCI-P3's pre-calibrated mode is better, with the OnePlus hitting 95.3% of the sRGB color gamut. It is a readable display on a bright sunny day too, reaching 419cd/m2 the at top brightness. Going out in sunlight is not an issue anymore.
Moreover, I would say not to judge it by its spec sheet as it merely looks like a 1080p display. A bit of higher resolution for me than Full-HD as this is not your typical 1080p display of yesteryear.
Performance & Hardware
The OnePlus 5's internal architecture comes from Qualcomm's by far the latest and best 2.45 GHz Snapdragon 835 chipset, an upgraded version of their last 2.35 GHz Snapdragon 831 chip in OnePlus 3T. It will almost be a perfect performer with an enormous 6/8 gigs of RAM with starting from 64 GB of onboard storage.
Without a surprise, OnePlus outperforms nearly every other flagships and is one of the best performers we have witnessed by far. For better understanding, you can check the graph shown below. The OnePlus 5 edges slightly ahead of Samsungs' Galaxy S8 and HTCs' U11 under multi-core more and competes for edge-to-edge in a single core, which is fantastic for almost $200 cheaper phone.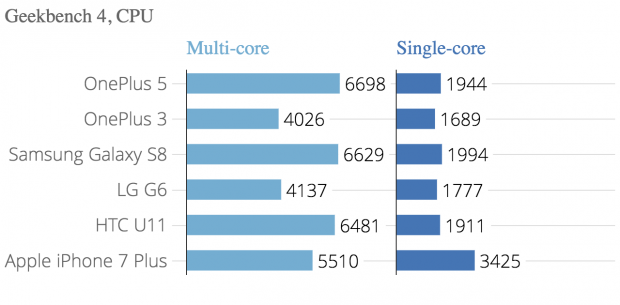 Similarly, the OnePlus' Graphic Performance is more than satisfying and can handle any app thrown by Google Play on it. Again, OnePlus 5 gives head to head competition to very much like iPhone 7 Plus and beats Galaxy S8 and U11 without even breaking a sweat. Moreover, Why is this? S8s' higher resolution screen (2,960 x 1,440) plays a major role in it as it carries double the amount of pixel carried by one in 5 (1,920 x 1,080).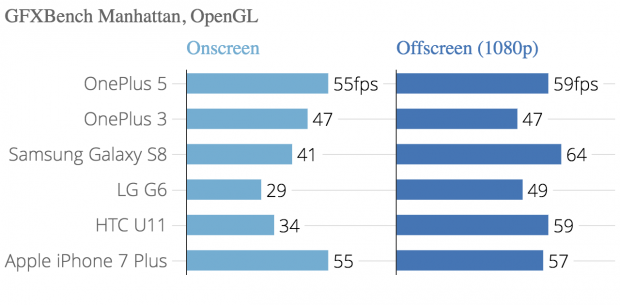 Apps and games open quickly, scrolling is very smooth, and moving through the interface is beautiful and fluid. Touch response also feels much improved over previous OnePlus phones and seems to track my fingers a lot better when I am typing, scrolling, or swiping. With so much RAM on board, this phone can hold a ton of apps in memory without ever breaking a sweat, and it always felt snappy and responsive no matter how many apps I had open.
We also ran the OnePlus 5 through Geekbench, where it scored 1,993 on the single-core test and 6,839 on the multi-core test. Putting that into perspective, the Samsung Galaxy S8 scored 1945 when we ran it through the single-core test, and 6711 on the multi-core. Meanwhile, the HTC U11 scored 1912 on the single, and 6137 on the multi-score.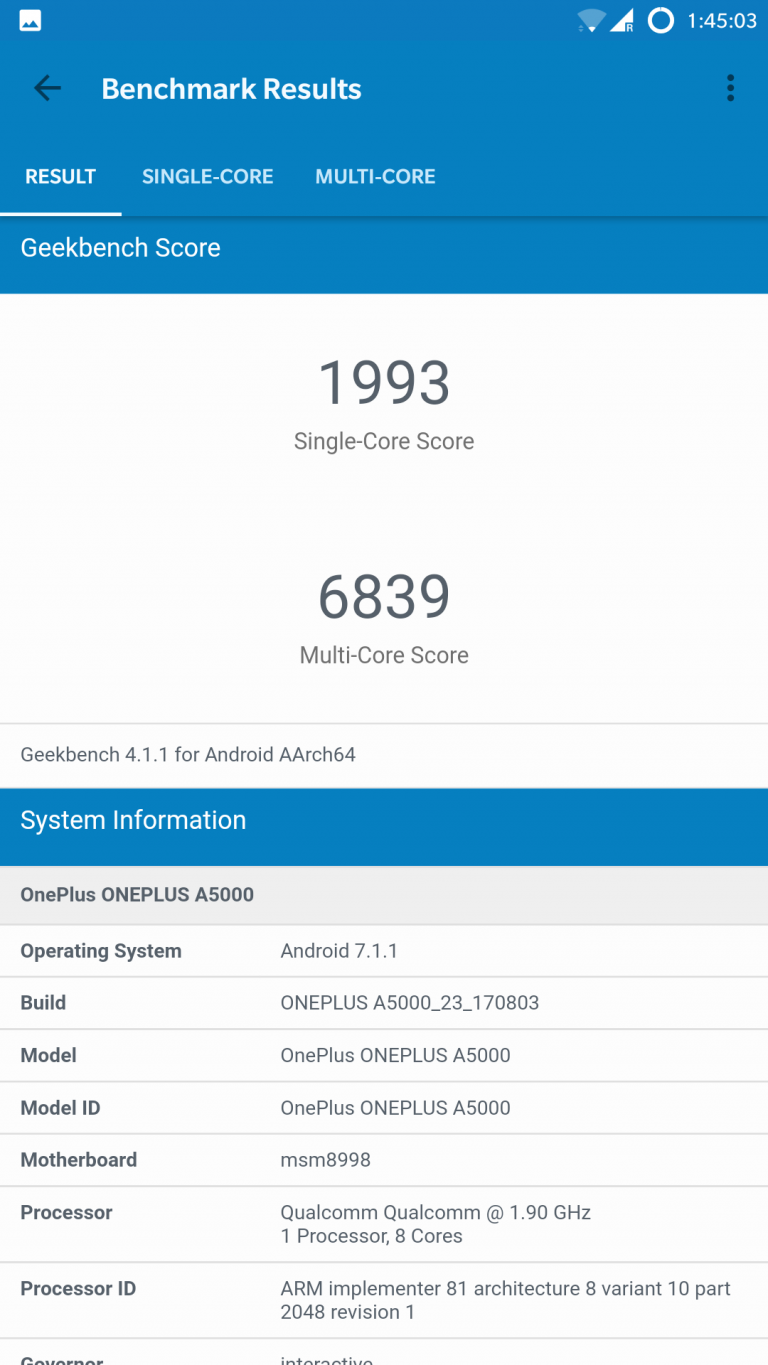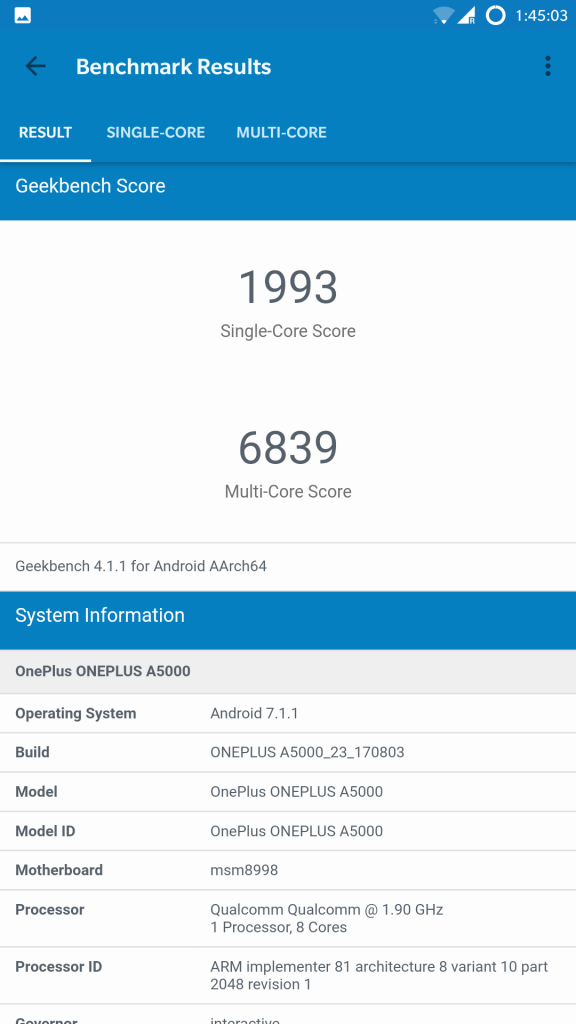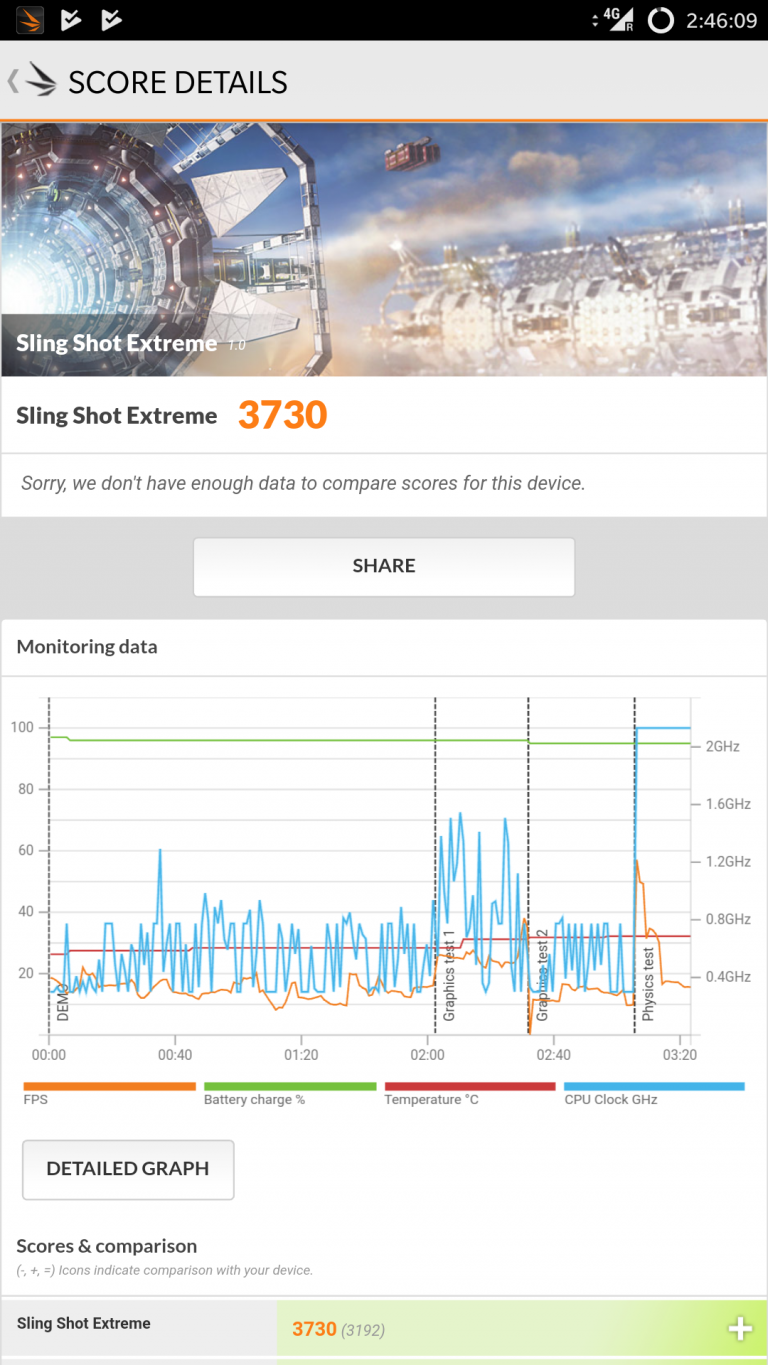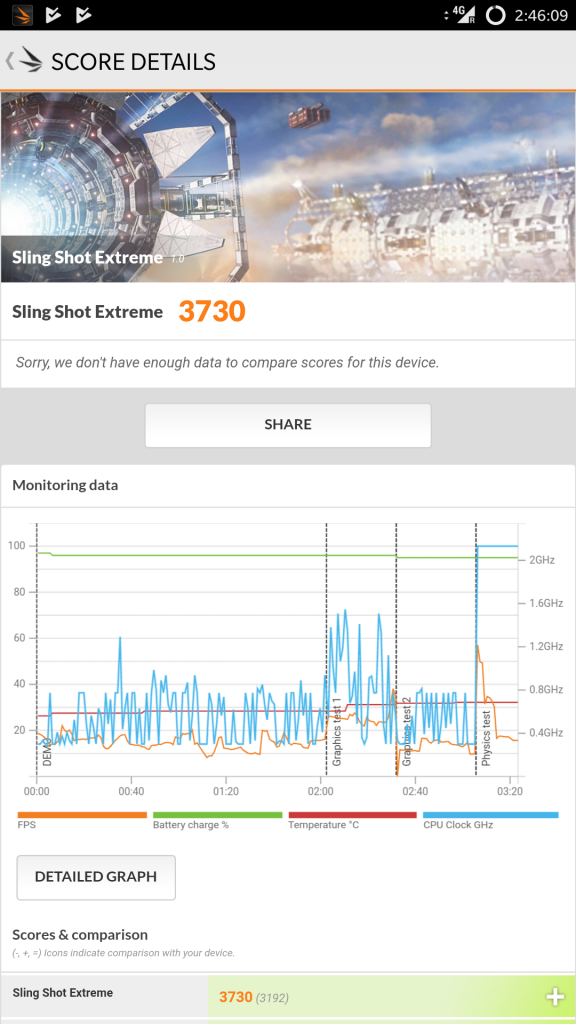 In short, the OnePlus 5 is a beast, and this story continues with the graphics department. While running 3DMark on the phone, the phone scored 3730 on Sling Shot Extreme. The Samsung Galaxy S8 scored 3470 on the same test, with the HTC U11 scoring 4483. Again, showing the phones are pretty much performing on the same level.
Also, the RAM management of OnePlus 5 is super impressive and lets you play any game available on Play Store right now or will be available in future. Packed with 6/8 gigs of RAM, it makes very easy for this device to run any application even in the background thus makes the app switching snappy and very convenient.
Battery
A battery is one the most important factor to rate a smartphone thus having a good battery backup becomes very necessary. A phone's battery life matters a lot in decisions of its buying as durability is the biggest thing people look for when making their smartphone buying decision these days, and the OnePlus 5 doesn't disappoint.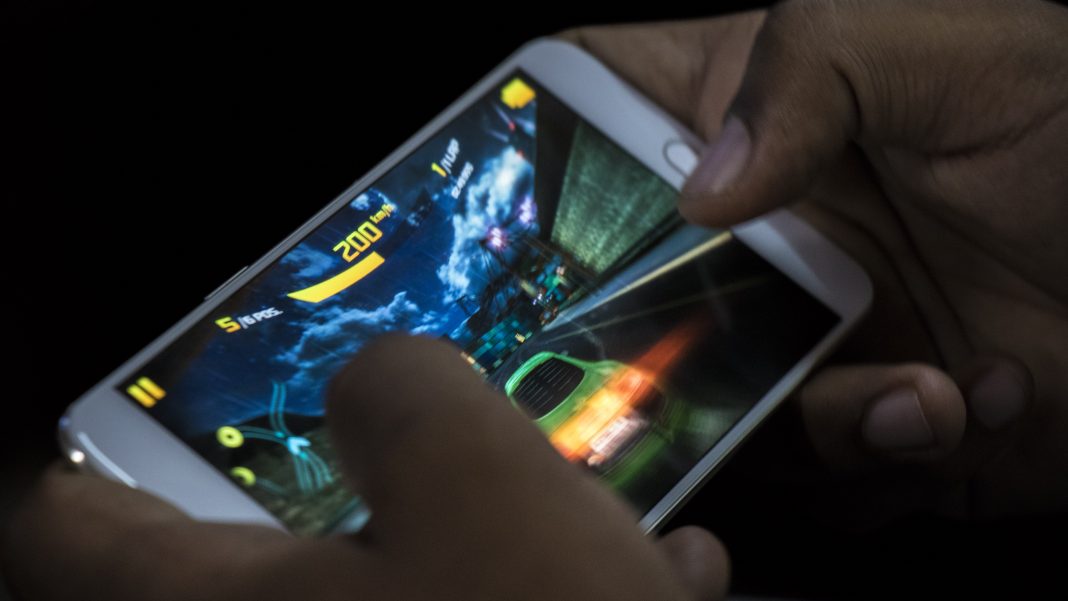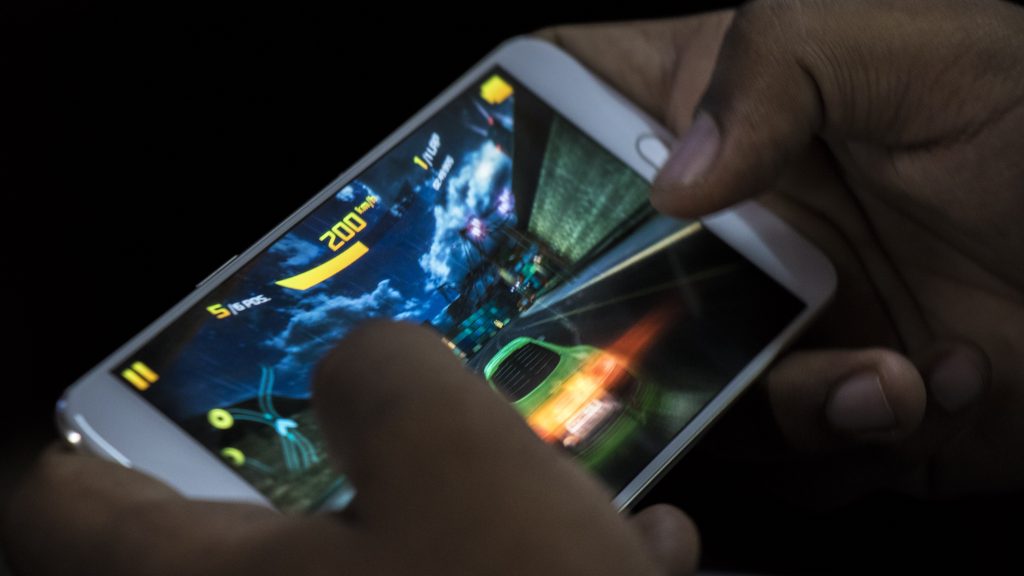 Earlier, we saw a battery upgrade from 3000mAh in the OnePlus 3 to 3400mAh in the 3T and now a 3300mAh in the OnePlus 5. The OnePlus did take a step a backward, but we cannot blame them for decreasing 100mAh capacity as its a small compromise required by the phone's thinner design. As in reality, the OnePlus 5's battery life is exceptionally great.
The 3300mAh battery comfortably lasts for a full day even of heavy use which includes some time on Youtube, gaming for a couple of hours, streaming music while traveling to work, some usual stuff like reading emails and checking social media updates. On a normal use, the battery lasted for more than 50 per cent at the end of the day. Moreover, then when I do not charge my phone until the next day it lasts for more than a day and a half.
Moreover, the dash charger fully charges the device in just 80-90 minutes and upto 60% in 30 minutes, so even if you go hard on it, the great news is OnePlus' Dash Charge is certainly unusual and blazingly fast.
Camera
This time around when OnePlus has invested most of its money in making the camera quality better. They also collaborated with DxO Labs for manufacturing the Dual-Camera Setup (a 16-megapixel f/1.7 main camera and a 20-megapixel f/2.6 telephoto camera) with Dual-Tone LED flash. The Dual camera works together to produce professional camera quality snaps and is among the best I have seen in a device in the same price segment.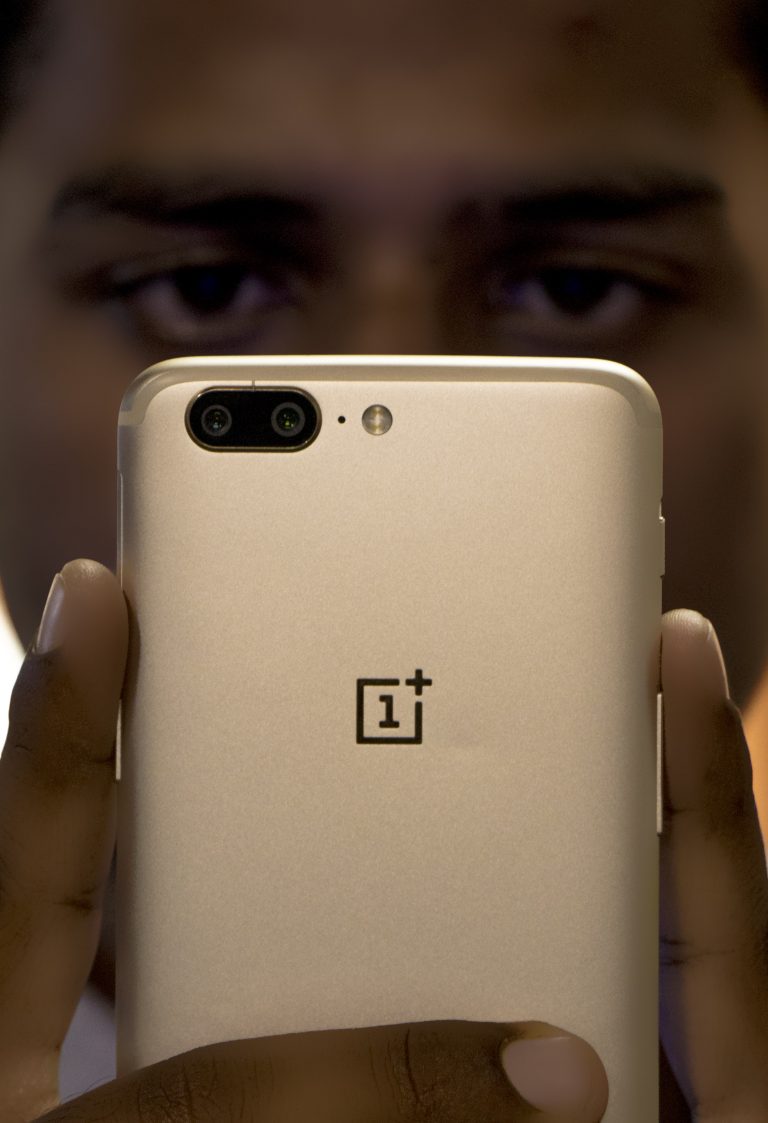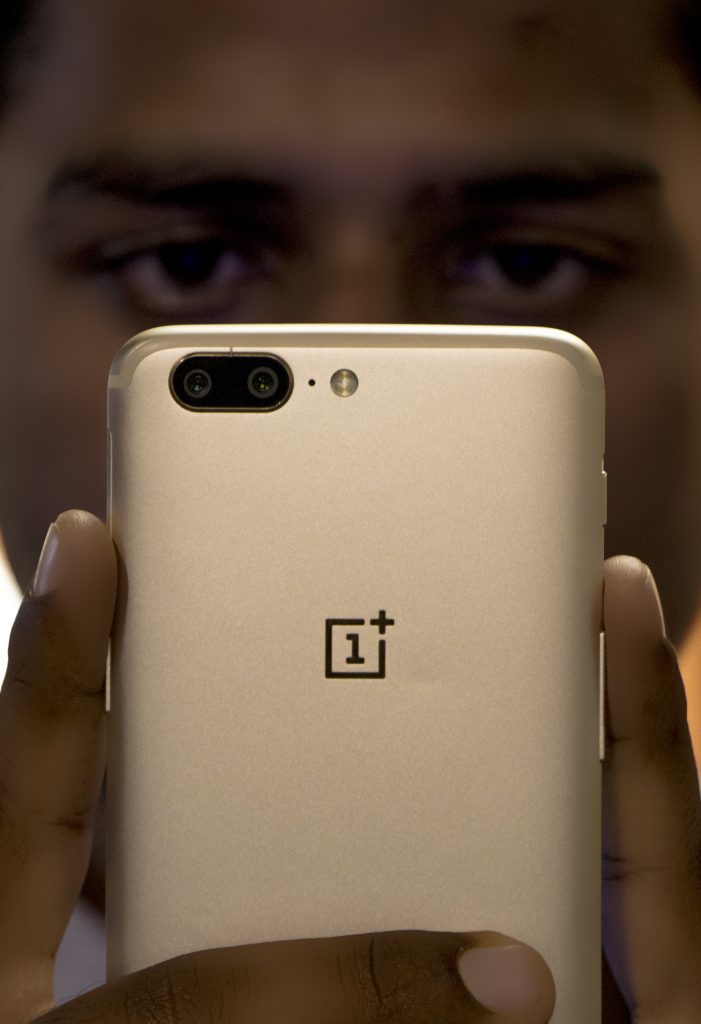 The 16MP camera is the main snapper supported by the 20MP telephoto camera which works as a 2x Zoom just like an iPhone 7 Plus Camera.
The Dual camera works together to produce professional camera quality snaps and is among the best I have seen in a device in the same price segment.
Now the question arises: What is a telephoto camera? It is a camera which helps in producing Bokeh like effect by focusing on the subject and blurring the background without compromising the subject image quality. Which gives a DSLR-like effect in the pictures shot using this.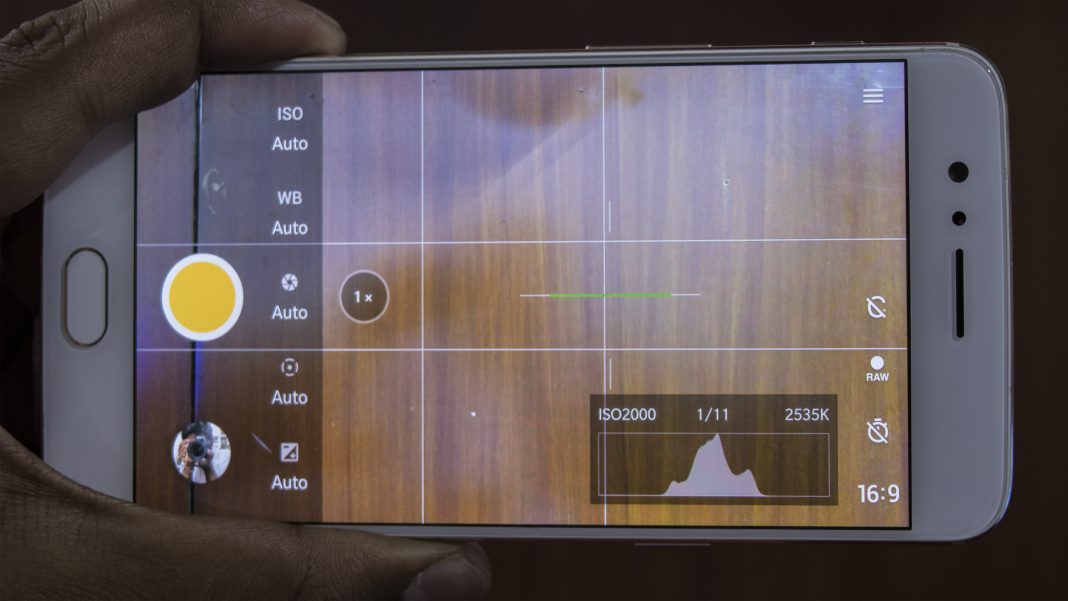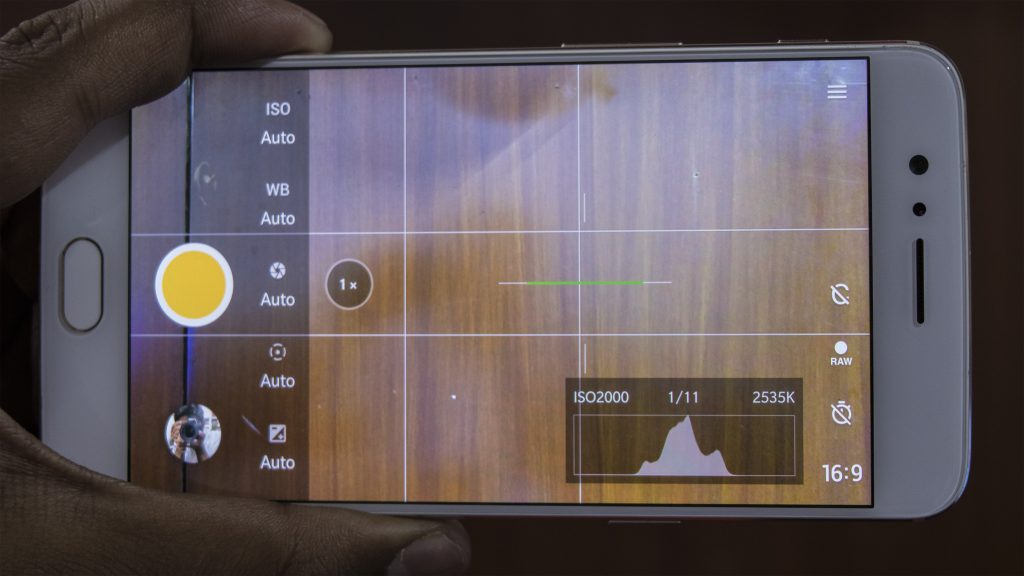 One of the biggest improvements in Oneplus' camera is its HDR imaging algorithm which you will in some of my test shots. Moreover, the OnePlus camera produces some fabulous detailed and perfectly exposed shots. The overall performance of the camera has improved a lot from their last 16MP shooter used in OnePlus 3/3T. However, low light snaps still suffer a little from oversharpening with the touch of unnatural processing. Although the results were crisp and are remarkable on comparing to other quality snappers like Pixel or S8.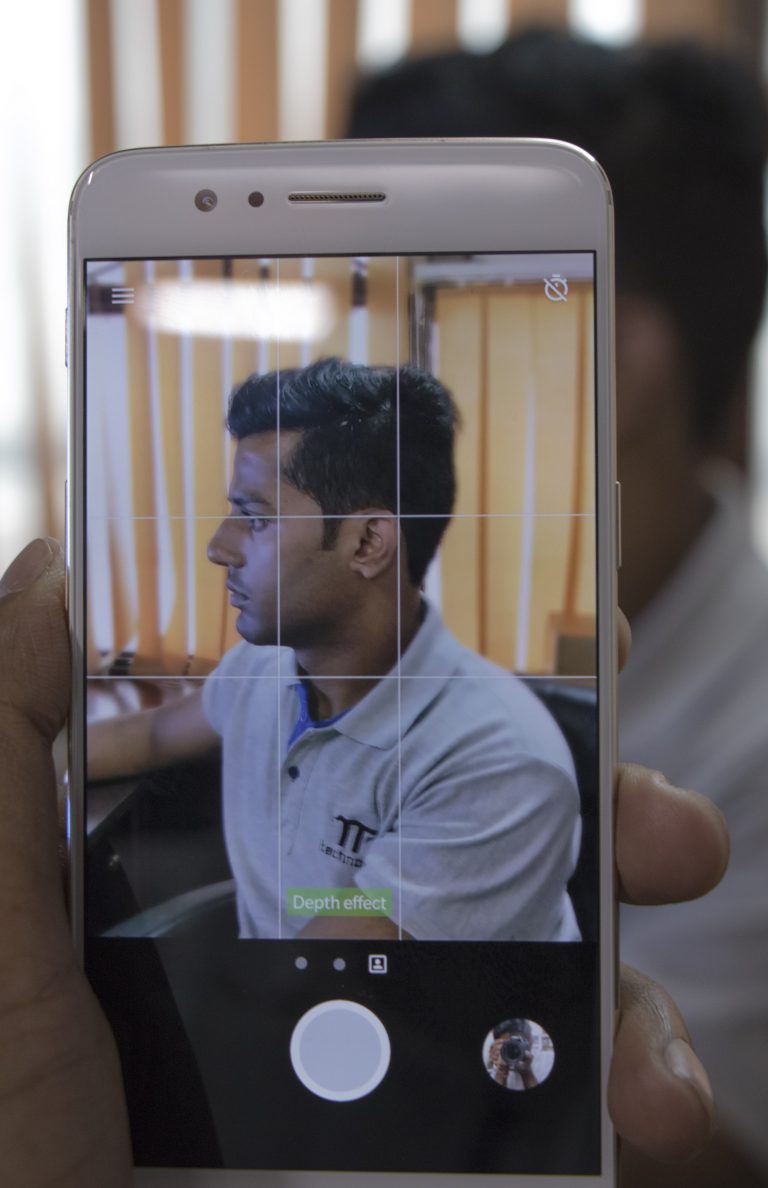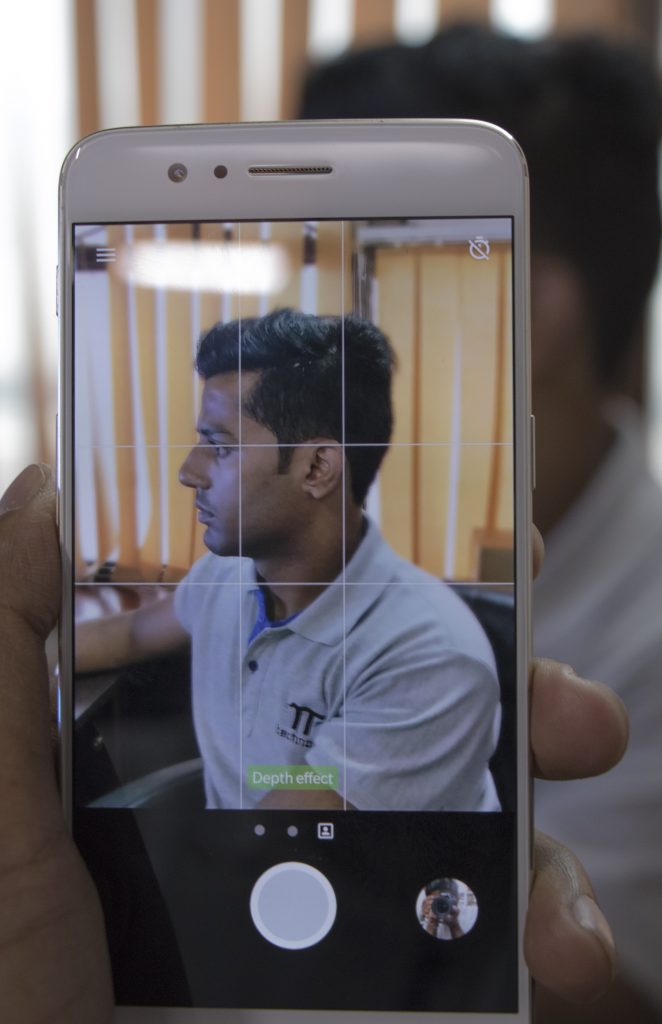 The front-facing camera has been boosted from the last time with a 16MP f/2.0 shooter perfect for taking good quality selfies to make your appearance look good on social media.
Attached below are some test shots were taken from OnePlus using different modes. Have a look.
Software
The Operating System OxygenOS is one of the best things OnePlus has. The OnePlus is running on their latest OxygenOS based on stock Android 7.1.1 Nougat to give you pure Android feel just with few more customizations which make it super fluid and efficient.
Some of its features are the ability to change accent colors, switch between themes and fonts, enable on-screen software buttons, and a variety of off-screen gestures which are also customizable. It also has a reading mode which can be set manually, or whenever you open e-book app it automatically gets activated, but for that, you need to add the particular apps for automatic activation.
Similarly, it has a Gaming DND mode, when activated locks the all 3-capacitive buttons to avoid the interruption while you are busy gaming and also hides the notifications. With the new OS update, a new app drawer is added that swipes up from the bottom (just like a pixel). With all that on your device, it provides a super smooth experience and helps you make your life a little simplified.
Final Verdict
OnePlus has a solid flagship killer with its OnePlus 5. This is the best smartphone the firm has ever produced, and I am thoroughly impressed with what the Chinese firm has been up to since the 3T's launch.
Soft Gold may bring some more sales for its flagship phone and might work as a good luck charm for OnePlus, but we can assume. Let us see what it brings up for OnePlus.
As with all smartphones, its success rests on the OnePlus 5's asking price. With the cost rising from $379 to $479, the OnePlus 5 may be the most expensive flagship from OnePlus to date, but it is jammed pack with features and comes with an insane spec sheet that makes it worth every penny and still provides the best value for an Android flagship.
The OnePlus 5 might be in danger of falling by the wayside, and its mid-range dominance could be at an end. Pride comes before the fall – OnePlus seems to hold its flagship-killing lineup in such a high regard that it may have killed itself off in the process. I would love to be proved otherwise.