https://www.youtube.com/watch?v=3XvcVbiP_BU&feature=youtu.be
OUKITEL MIX 2 latterly launched smartphone by OUKITEL made a gaze boom in the market. As it has got famous with the comparison to XIAOMI MIX 2, Where Xiomi has its prevailing name in the market, the new device has many similar features to its MIX 2. Though, a just first glance of the product can confuse the user by watching it as twin brothers. If we analyze the product, then it is way too different with Xiomi's MIX 2.
OUKITEL MIX 2 Review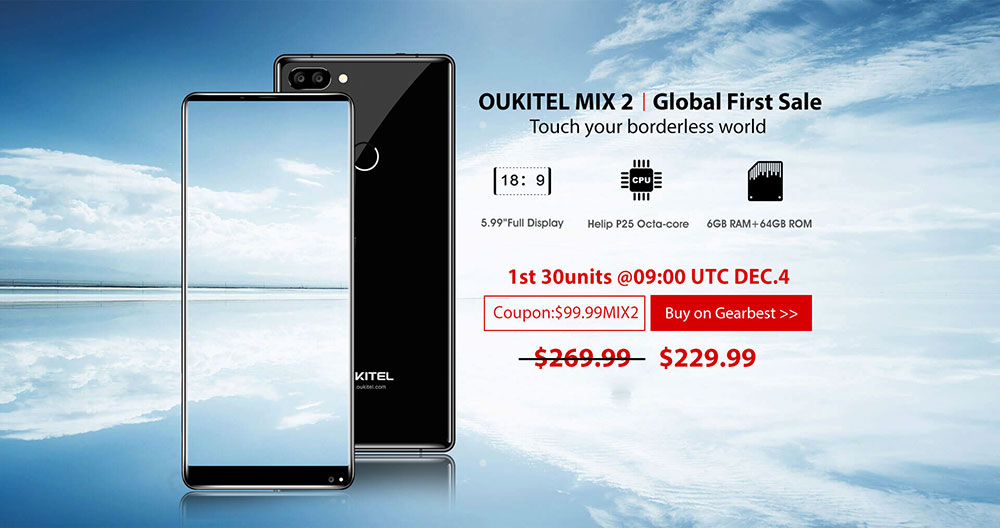 Let's take the topic on OUKITEL for a while. The Chinese company has quite higher goals than defeating Xiaomi. On the top note, the company is offering its product at much lower price than the competition in the market. Despite, having many similar features to the other company smartphones. Let's take a look at its Mix 2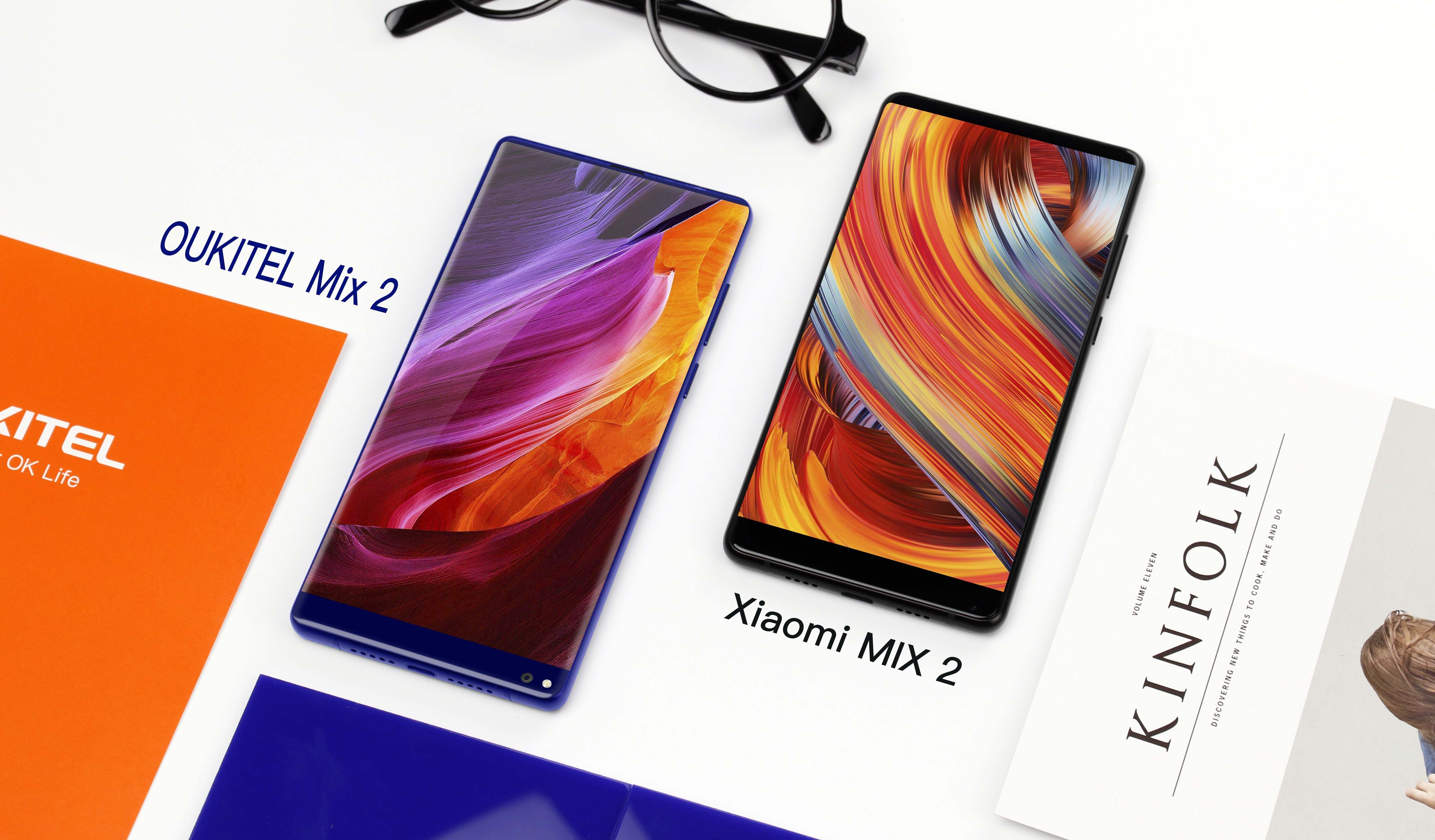 OUKITEL MIX 2 Design and Display
It has the aluminum alloy framing with glass metal glossy design which gives it an attractive appearance. Adding to the configuration of the device then it is very slim and quite cozy to hold. The feel is quite comforting to the users whether its body holding or using the touch on the bezel-less screen. Talking about the screen then it is 5.99″ in size with 18:9 body ratio. The device offers the FHD+ display with 2160*1080 Pixel Resolution. Now, whether it be gaming or watching your favorite tv series or you want to have live video experience, the device will never fail to astonish you.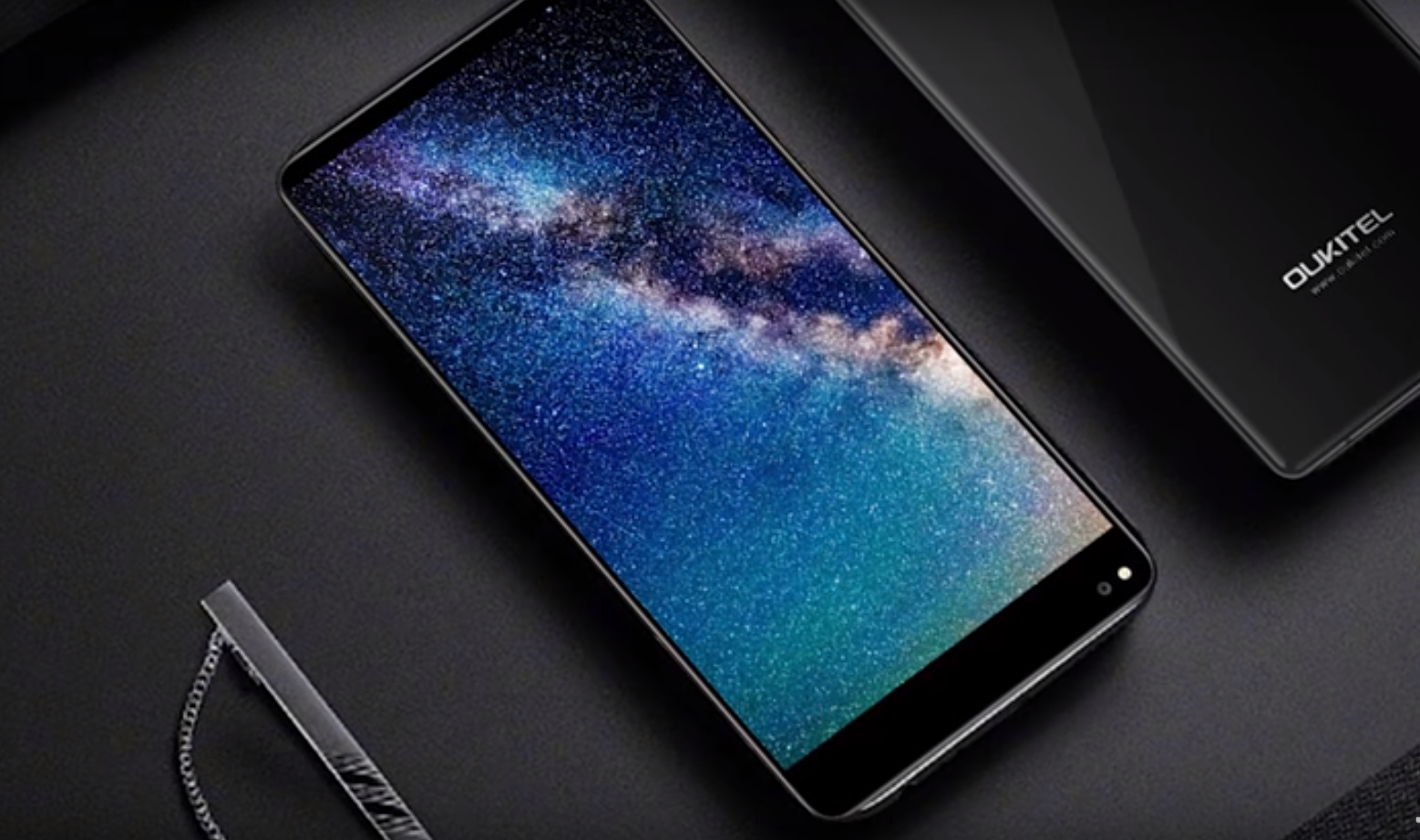 Comparing it to XIAOMI MIX 2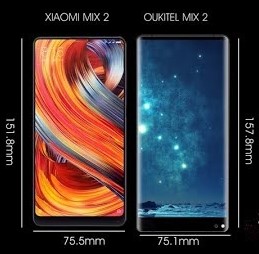 The device is identically same in all design and display features. All it varies in dual camera position at the back and slightly in size which is length 151.8mm and breadth 75.5 mm in Xiaomi whereas 157.8mm length and 75.1mm in breadth in Oukitel. Despite that, covering the glossy metal design to FHD+ display to resolution, the device is quite similar. Although, the price factor is not negligible.
OUKITEL MIX 2 Camera

Yet again comes the significant part of any smartphone and that is the camera. Consciously, in the running trend, people like to focus on the camera thingy at the priority before any other feature or programming. The Oukitel Mix 2 shares the dual back camera that is 21MP and 2MP with dual LED flash. Moreover, the expected low light performance is pretty good for the camera and due to high megapixel and good aperture rate. Taking the topic of the front camera then it has pretty good quality of selfie shot from the 13 MP camera. However, the camera placement is at the bottom, so you need to tilt the phone or adjust for the best selfie.
Comparing it to XIAOMI MIX 2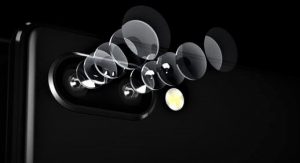 The camera has a pretty big difference as Xiaomi mix 2 doesn't offer the dual back camera. It has only one true tone Flashlight with 12 MP rear camera and 5 MP front camera. Although, the placement of the front camera is at the same place on both the devices. Yet, the point strikes is even after offering more camera pixels the price of Oukitel mix 2 is lower than Xiaomi mix 2.
OUKITEL MIX 2 Processor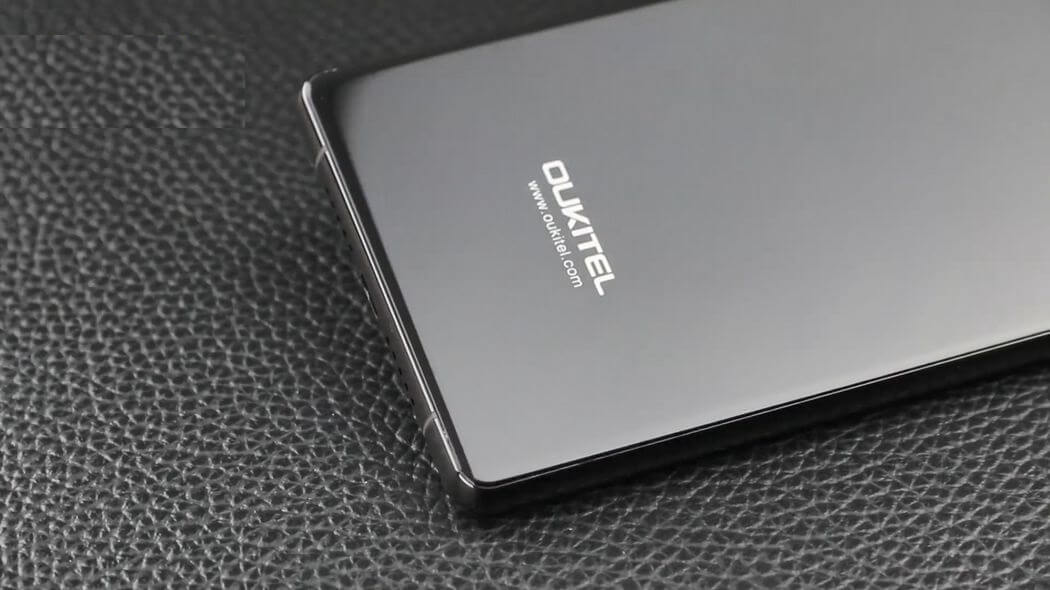 The device uses Helio P25 Soc octa-core which is quite sufficient in the given price range for the effective processing of the phone. Despite, the fact that it may lack in working in long terms, but the 6GB RAM with 64GB ROM is another quest to its smooth working. If we just not point onto the chipset. Overall, the processing is expected to get no complains, whether it be gaming or capturing video or playing FHD thingy.
Comparing it to XIAOMI MIX 2
Surely, comparing the hardware of both the phones, one can conclude that the device is alternative in cheaper price. The chipset Xiaomi Mix 2 uses is Snapdragon 835 octa-core with the very same 6GB RAM and 64 GB ROM. I guess good hardware for long periods is a necessity. Nevertheless, Xiaomi has a punch in hardware, maybe that is why the market is under its foot.

OUKITEL MIX 2 Battery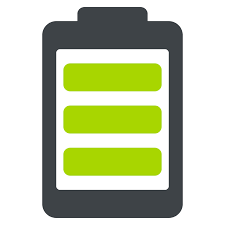 We always expect efficient working with longer battery life. Aint I know anyone who doesn't crave for this combo. You want to play for hours and to watch a lot of FHD video or maybe you're traveling. You need not rush to ports for charging all the time. The device has 4080 mah battery life which can last upto whole day easily with all the efficient usage.
Comparing it to XIAOMI MIX 2
Xiaomi Mix 2 offers the battery of 3300 mah, which is anyway less than Oukitel MIX 2. No matter whatever we feature we look on, we never forget to check for battery life. It is way more important if you treat your smartphone as a basic necessity and travel companion. Or maybe, you're too reckless and lazy to charge your device.
XIAOMI MIX 2 vs OUKITEL MIX 2  Technical Specification
| | | |
| --- | --- | --- |
| | Xiaomi Mix 2 | OUKITEL MIX 2 |
| Display | 5.99″ 18:9 FHD+ display | 5.99″ 18:9 FHD+display |
| Resolution | 2160*1080 Pixel | 2160*1080 Pixel |
| Back cover | Ceremic | Glass |
| Cameras | 12MP+5MP | 21MP and 2MP+ 13MP |
| Flash light | One true-tone flashlight | Dual flashlight |
| RAM & ROM | 6GB RAM+64GB ROM | 6GB RAM+64GB ROM |
| Battery | 3300mAh battery | 4080mAh battery |
| Charger | 9V/2A Quick charge | 9V/2A Quick charge |
| WiFi | WIFI 5.0G/2.4G | WIFI 5.0G/2.4G |
| Video Record | Record 4K video | Record 4K video |
| Chipset | Snapdragon 835 octa-core | Helio P25 Soc octa-core |
| SIM | Dual nano SIM | Dual nano SIM |
| Price | $589.99 | $299.99 |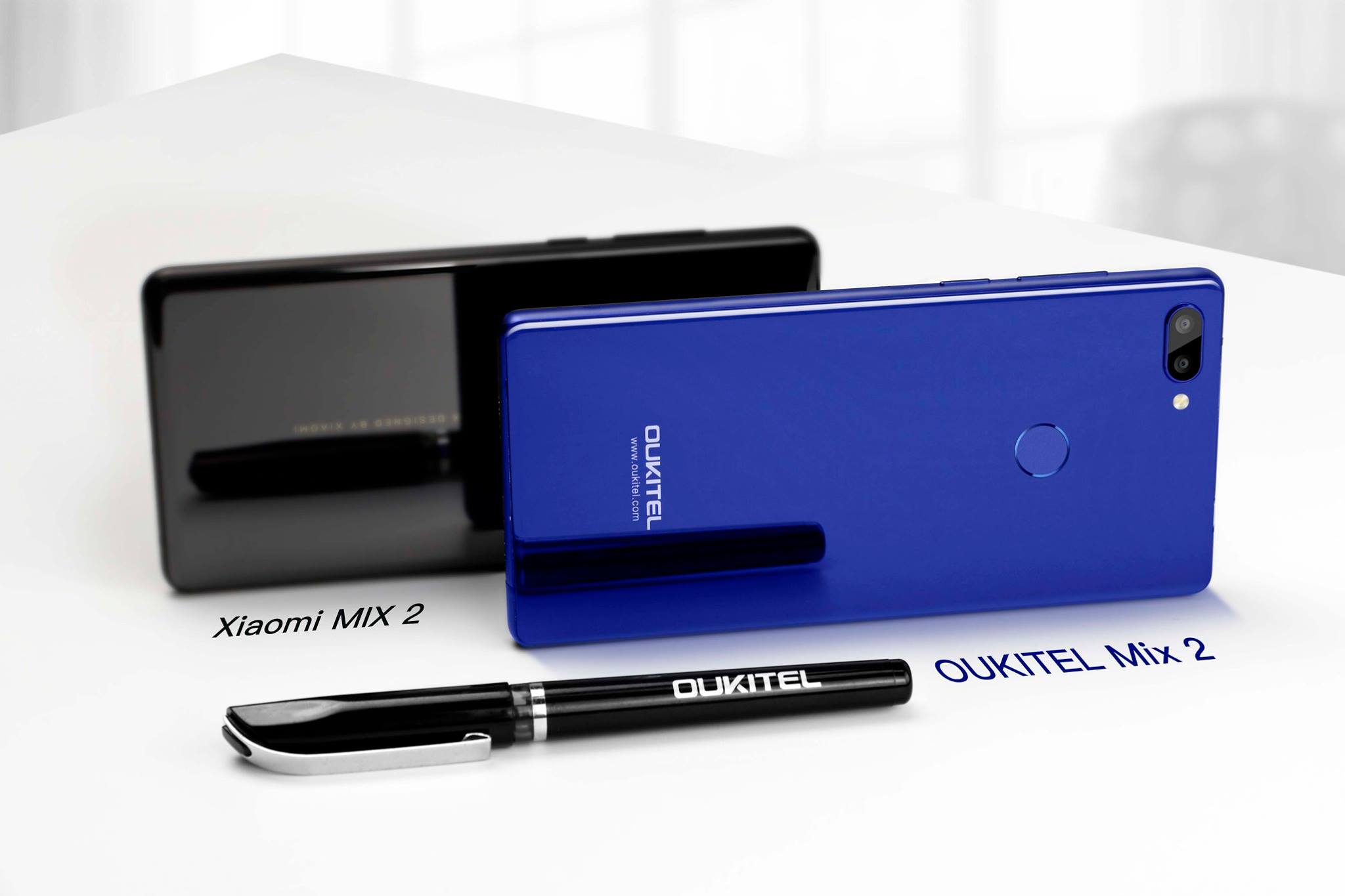 Why Buy Oukitel Mix 2 over Xiaomi Mix 2?
Although, both the device share much identical similarities then again there's a fact which we can't neglect. Both the companies are entirely different and the price difference is just double. Watching at the device, Oukitel must have launched something which is the potent alternative to Xiaomi's device. From camera to battery to overall performance Oukitel has its own punch in the amazing range. Thereafter comes the chipset which Xiaomi has really worked on but I guess then no as the RAM and ROM offered is yet again same.
Concluding to the overall performance of both the devices than yes we can call them twin brother. Despite this fact, the price variation turns the arrow towards the Oukitel. Why to pay extra when you can have all that in cheaper price.
Latest articles from our camping blog
This is a place where your latest blog posts will appear (or just articles from certain categories). In this case it is showing latest articles from our blog so it might look a bit weird, but now you know why that is.