Paytm Money is the latest product of One97 with a whopping capital of 9 crores and it is coming soon by the end of July which was in news since January. With the introduction of Paytm Money, One97 is filling up the blank which will let you handle the wealth management in the single umbrella but different platforms.
'Paytm' which skyrocketed its business during the post demonetized period is back with a new product to grab the attention of all the investors. Paytm was founded in 2010 with an aim to revolutionize the payment methods and it is evident that it has succeeded to a certain level.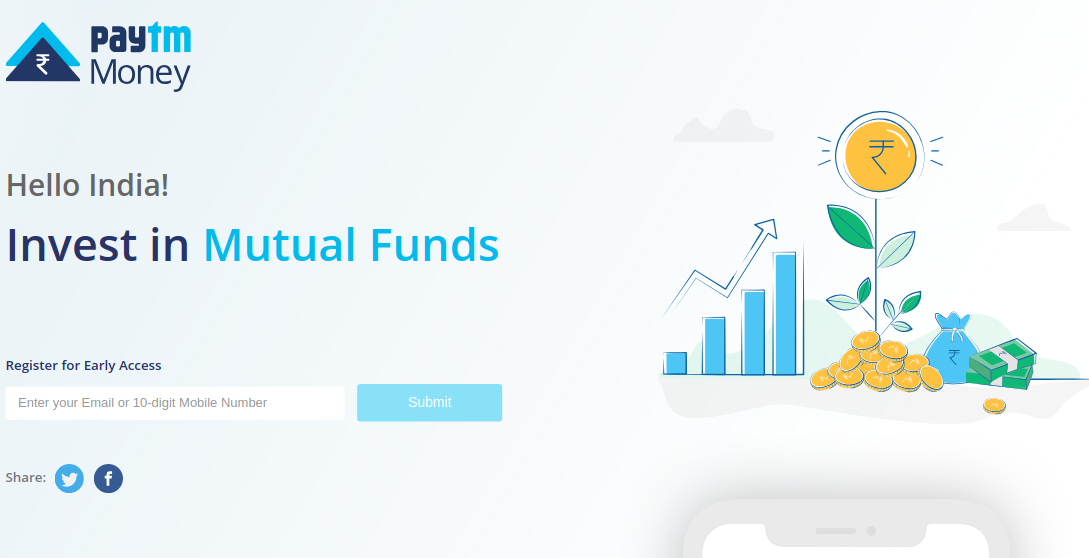 Paytm Money – All you need to know, How to use?
One97 which is run by Mr. Vijay Shekhar Sharma has made a great leap and introduced Paytm Money with an aim to provide the investment advice as well as to provide a platform for the investment in direct plans of Mutual Funds. This step can prove to be a game changer. As Paytm has a huge user base, allowing direct mutual fund investment will attract new investors. Its leadership is given to Mr. Pravin Jadhav who founded the Wishberg and served the Reddit and Servify at different positions.
Paytm Money is nowhere associated with the Paytm which clearly indicates that Paytm Wallet will not be used in this application. There will be no wallet facility provided to the users because of the regulations mandated by SEBI(Securities and Exchange Board of India). SEBI mandates KYC for all stock market investments.
Hence, Paytm Money is not introducing the wallet system, all the transactions will take place through your bank account only and all the revenue or profit after selling the Mutual Funds will directly be credited to the bank account directly. According to the rules, the user has to go through all the legal formalities to complete the KYC and account details to make any transactions.
Why Paytm Money?
One97 which has established itself as a brand and we are aware of the offers which Paytm offered to expand its business, although the offers are not disclosed yet.
Tie-ups with Asset Management Companies. Initially, it is going to tie up with 10-12 companies but it is expected that the figure is going to rise up to 30-35.
Separate app for iOS and Android.
Direct Plans, which means great profit(up to 1.5%).
Zero Commission.
Steps to register for Paytm Money:
1. Go to the official Paytm Money Link which will look like this
2. Here you can provide your cell phone number in the required area under 'Register for Early Access'
3. After entering your E-Mail or Cell Phone number, click on the submit button.
Voila!
You are done here and wait for the next update.