Hi everyone, today I am going to help you out with the problem of sending more than 10 images on whatsapp. Whatsapp is the easiest and awesome application which is being used by almost everyone no matter what's your age is, you are a teen, adult, senior citizen you know whatsapp. It has more than 500+ million users and is loved by everyone. Whether you want to do chat, send videos, audios or images it is smooth and light. That is the reason it is growing exponentially. Moreover the security updates are also cool including security features like last seen, who can see your profile pic, who can see you on whatsapp etc.
Also Check :
Now let's say you went on a trip with friends, family or someone else. You wish to share your photos and while selecting your photos you get a message of not sharing more than 10 photos, I know you get irked of doing the same procedure again and again. Now what you have to do is follow these simple steps and share as many photos as you want. Whatsapp unlimited media is just the right tweak for you. Using it you can send Unlimited photos on Whatsapp.
[sociallocker id="8652″]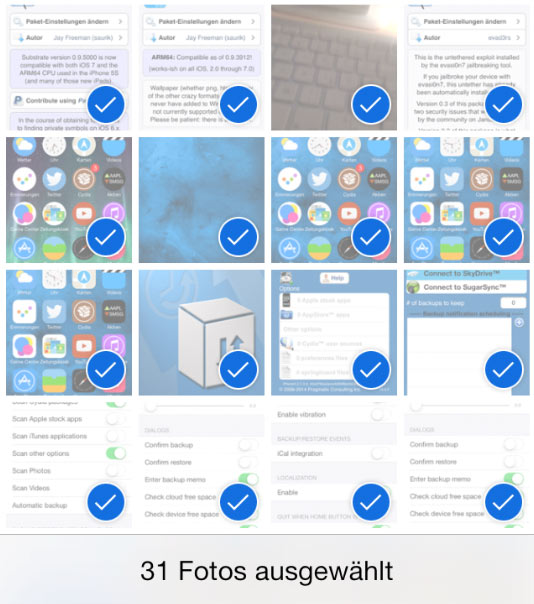 Also Check :
How to send more than 10 images on Whatsapp
The steps to send unlimited images on Whatsapp through Iphone, iPad or IOS:
Step 1: Find Cydia app and then tap the search button which you will find at the bottom of navigation menu, type whatsapp unlimited media and search for it in search box.
Step 2: After finding your whatsapp unlimited media click on the install and initiate the installation process. One the installation is completed tap on return to cydia button and then exit cydia.
Step 3: Now you just don't need to do anything, this application is pre-configured to start working automatically with whatsapp on your iphone or any other device.
[/sociallocker]
Also Check :
Once installed you can start using it. Just do the same procedure as you do to send photos and this time you will not be irked. Select as many photos you want and send it easily. That's it. Now you can send or share unlimited photos through Whats app.