Sharing the live location is always a difficult task for the Google. You can share the location but the location is static, not dynamic. But now you can do that, Yes Facebook and GOOGLE has introduced the new feature which lets you share the Live location to others. It's sound, crazy, However, once you will understand it, the feature would definitely impress you. The update lets you track you nearby friends with ease. Imagine tracking a friend who has promised to meet you today. You can text them and track their locations through the received texts. Now, no one can fool you by saying that they are on their way while still being asleep on their couch. The Facebook real-time location sharing app is there to reveal the true locations of people.
Whatsapp has also rolled out the Whatsapp live location feature.
Share and Track Live Location
Its also useful in terms of security, like if you being parent concerned about your child safety, you can track their every movement with this new feature. It's work like you track your uber ride. You can observe each and every movement. Let's look how can we use it.
Live Location Through Facebook Messenger
The Facebook messenger AI "M" have the feature to share the live location through the facebook messenger. The new update of this feature still has to come in some countries. Th real-time location sharing through facebook is quite impressive. You can track them on the map later on.
So let us step towards the guide of using this amazing app:
Step 1: Update the Facebook messenger and re-launched that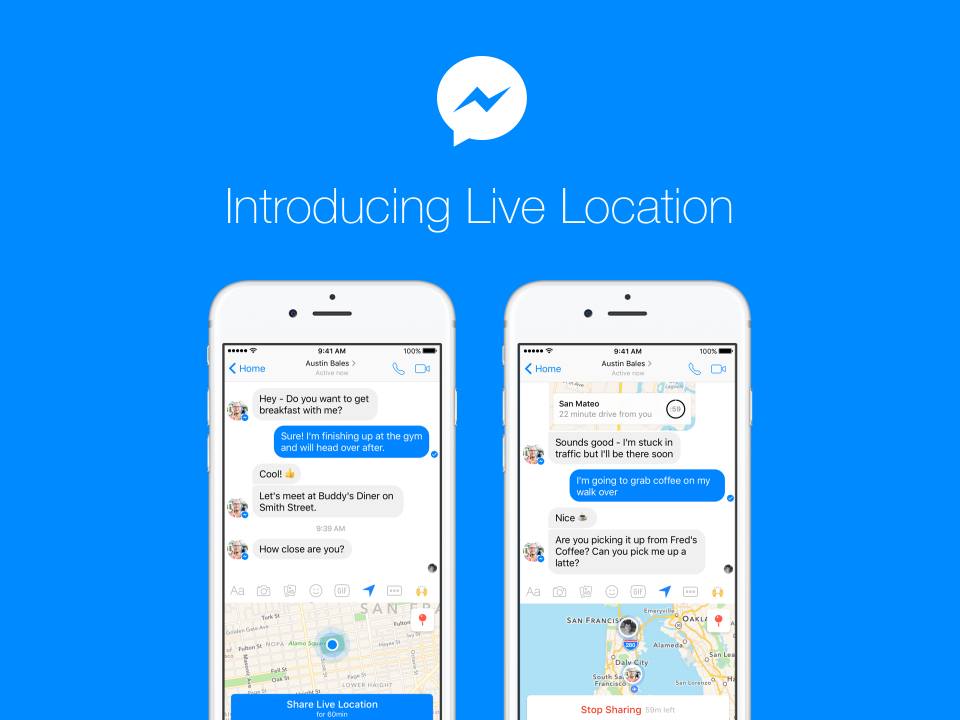 The latest version is going to give you the pleasure of tracking the locations. There is a lot more cool feature you will see and enjoy that. Hence, ensure that you have it anyhow. Just visit Google play site and download/update the messenger.
Step 2: Tap on that chat option you will see the sharing location button. Ounce you share the location or friend did that by tapping on that it will open the map. You can seamlessly track.
You can stop the live sharing button with just a single tap. Stopping the location sharing is as easy as sharing it is. You just have to open the conversation and stop press bishop sharing location".
Google keeps initiating stuff to keep the users busy. And, now it has again come up with a ravishing feature that is a must-have in your smartphone. Do check out the latest Facebook messenger update today!
Live Location Through Google Map
Live location sharing and tracking through Google is not possible if you thinking that then answer is No. Google have introduced the feature of the live location sharing to your contact. If you didn't want to use the facebook app for this work, Google Map will easily perform that. So, if you haven't updated the google map then you better be do right now.
The process is very simple, first, update the Google MAP service and then open the app.
Step 1: Open the Google MAP and tap on the Menu option, for now, you can see the "Share Location". Tap on that.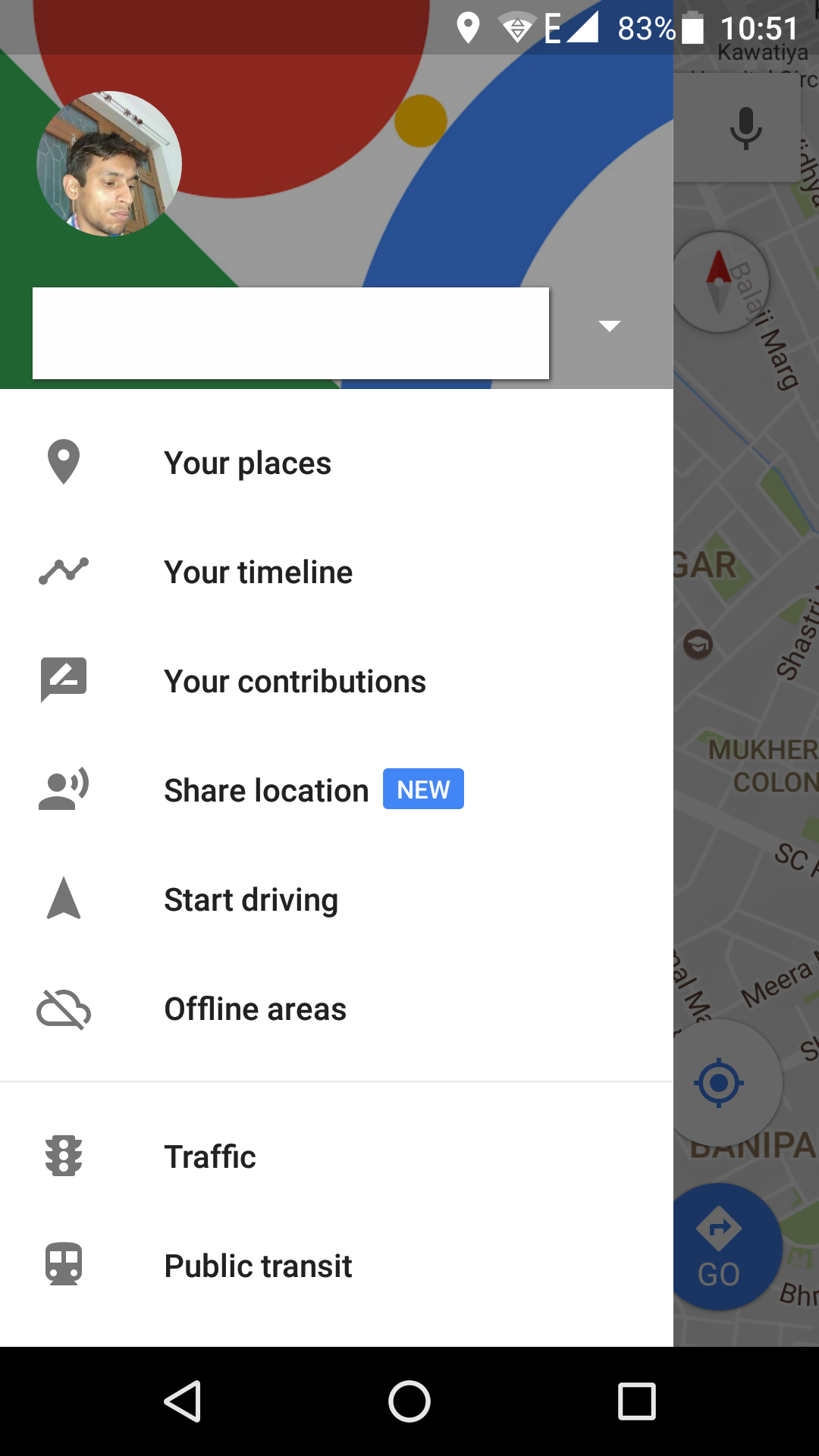 Step 2: Now choose how long you want to share the location.
Step 3: Tap on the Select People, if you're asked about your contacts, give Google Maps access. After that Tap on "Share".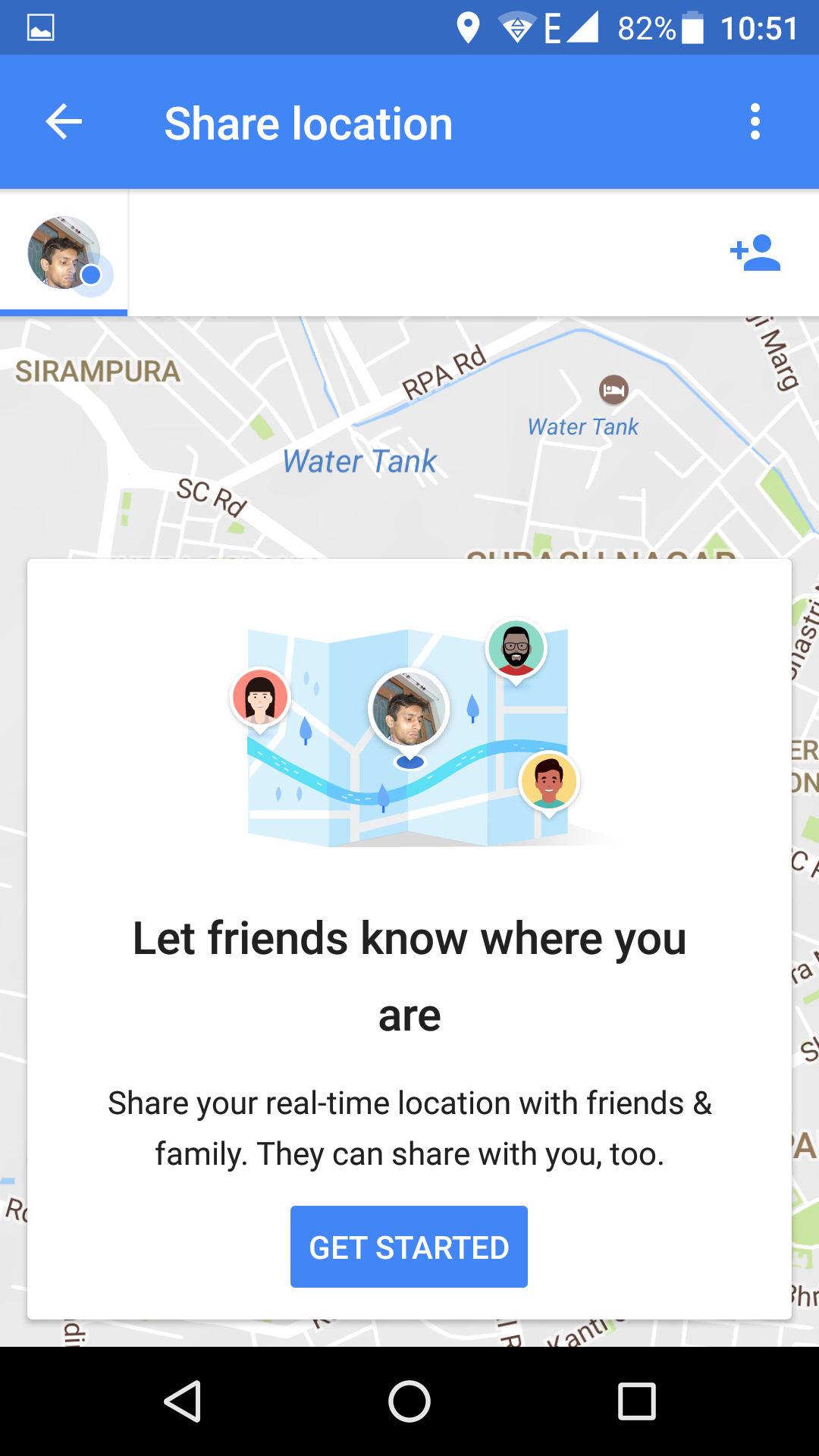 It's done now your friend can track your live location. Both Facebook Messenger and Google Map work fine in terms of sharing live location. It depends on the user which way he adopts. So, now if you haven't updated your Apps then please do that and comment below if you have any other query.