We never fail to roll out in technology then why lacking back in the smart charging station for them. Here we have now the new Smart Charging station by SYSKA ACCESSORIES. There are people out there, who we call the technical geek, love staggering in technology and gadgets. Now the usual problems which occur meanwhile we use devices is charging them all together. Not all the time you can have a lot of charging ports of switches. Especially when you're traveling or living in a hostel or at a crowded place where no switch is empty. Well, here is the cure to all such issues.
Syska Accessories has launched 5-port Desktop Charging Station. The device is quite handy to carry anywhere. Moreover, it is available online at a quite affordable price. Keeping up the charm of gadgets among users, now you don't need to rush to switches every time. Just one plug and charge 5 of your devices at the same time.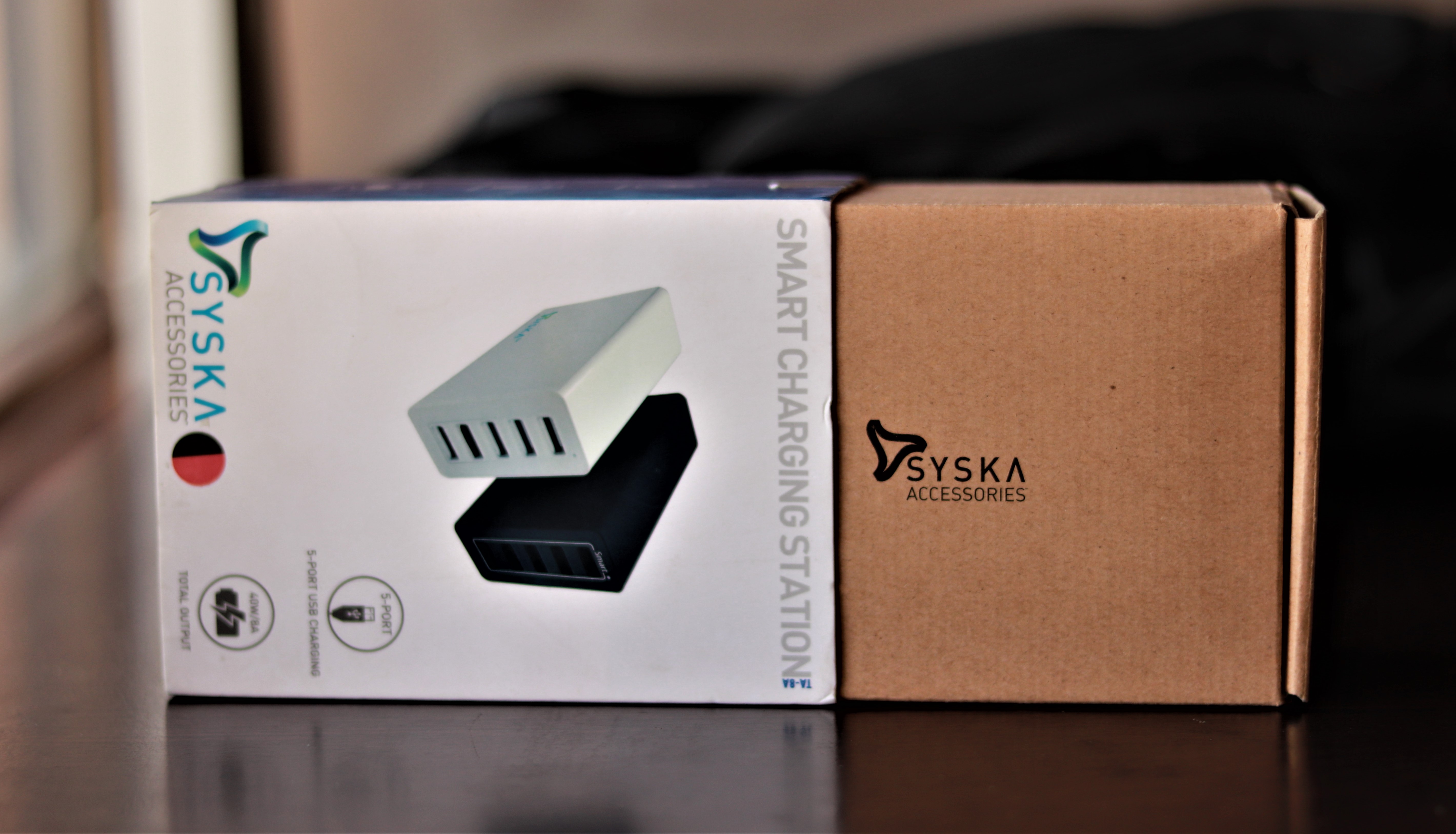 About Smart Charging Station
The device has 40/8A speed charge system. The charger contains smart power technology which adjusts the output according to the device's current requirement. Nonetheless, while building the machine, it was ensured about the overcharge and overheat protection to provide the maximum protection to the connected device. Counting on to its compatibility then mobile phones, tablets, Bluetooth speakers, wireless headphones and many other devices can get charge altogether. As I have already mentioned, it is quite compact, lightweight and perfect travel companion.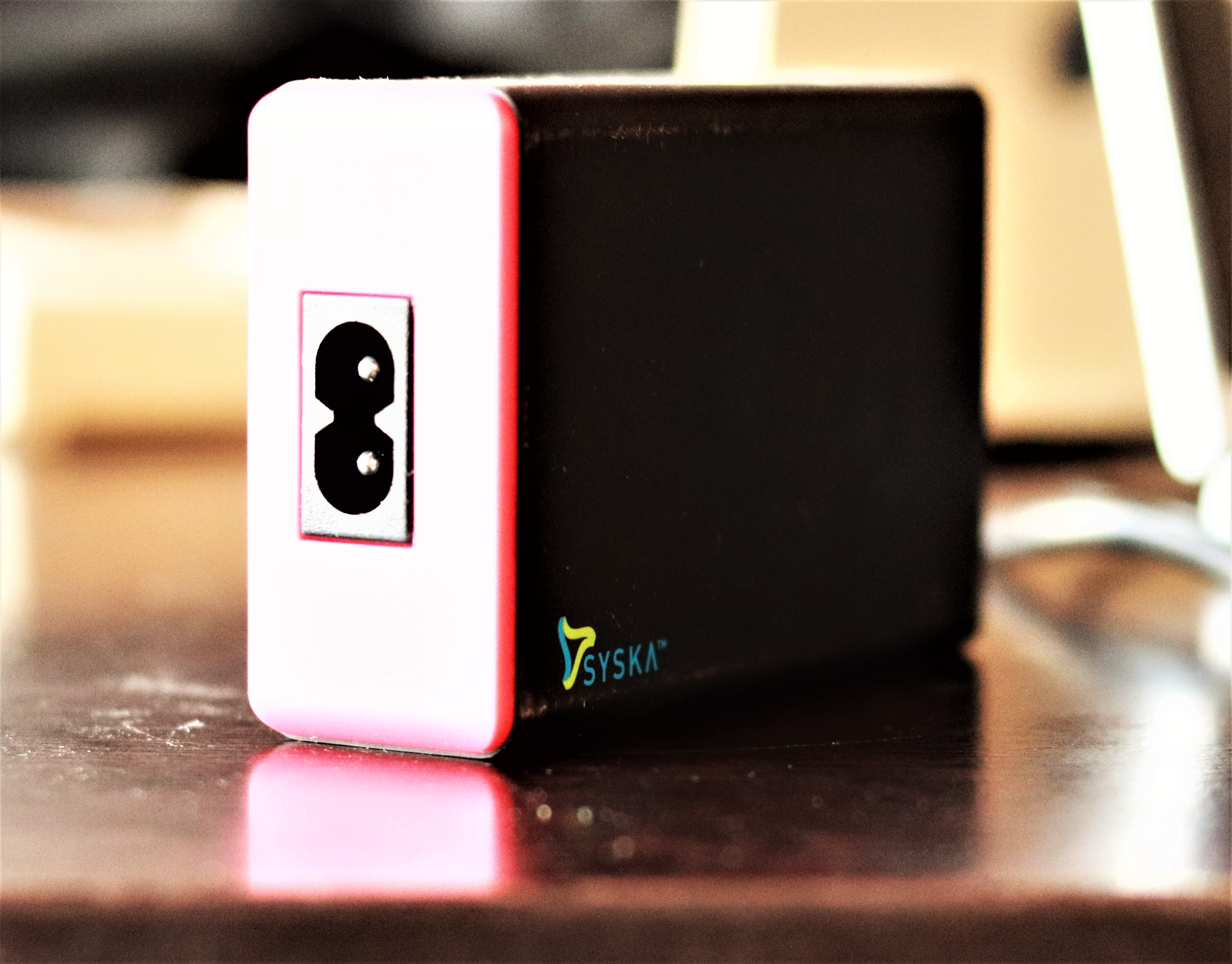 Features
The Model has 5 USB Ports with a smart power technology that can detect and identify the input current of most of the mobile devices and charge them at its maximum speed. However, it the beginning it may take time in charging as to give no harm to the device.
40W/8A of power: TA-8A is a 5-port desktop charger. That outputs enough current to charge any device as all ports are similar and offer smart power technology.
Voltage Regulator: Ensures a clean 5V output to enable fast charging anyway
Grab and Go: Compact and lightweight travel gear. One doesn't need to carry separate chargers for each equipment. Just carry out the cables and desktop charger along.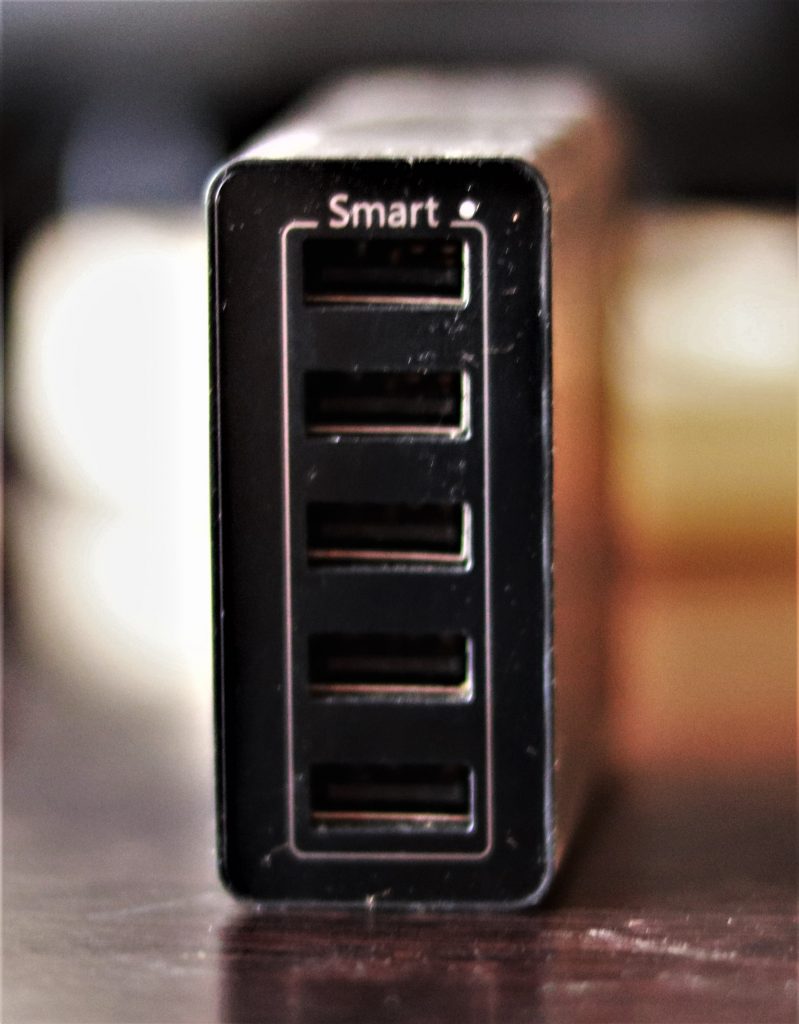 Technical Specifications
5 USB port charging station
Model: TA – 8A
Input: AC100-240V/50-60Hz
Output: DC 5V-8A
Charges 5 devices simultaneously
40W/8A full-speed charging
Max output for each port: upto 2.4A
Size: 91mm x 58mm x 26mm
Warranty Period:  6 Months Replacement Warranty
Things to keep in mind.
The five port charger or smart charging station by Syska Accessories may get little warm when you use it to charge multiple devices. This is quite normal with various USB chargers.
If the device has run out of battery and if it is powered off. It is might possible that it will charge slower than usual at the beginning because of the battery protection of the device.
The main cable of smart charging station comes with 2 M length. One must make sure that it just not get loose from the plug by any snatching or plucking. Even if the charger is comfortable in rough and tough circumstances, one needs to make sure about the plug.
Package Contents
TA-8A 5 Port Desktop Charger
AC Cable – 2m
User Manual
Warranty Card
Why Syska Smart Charging Station ?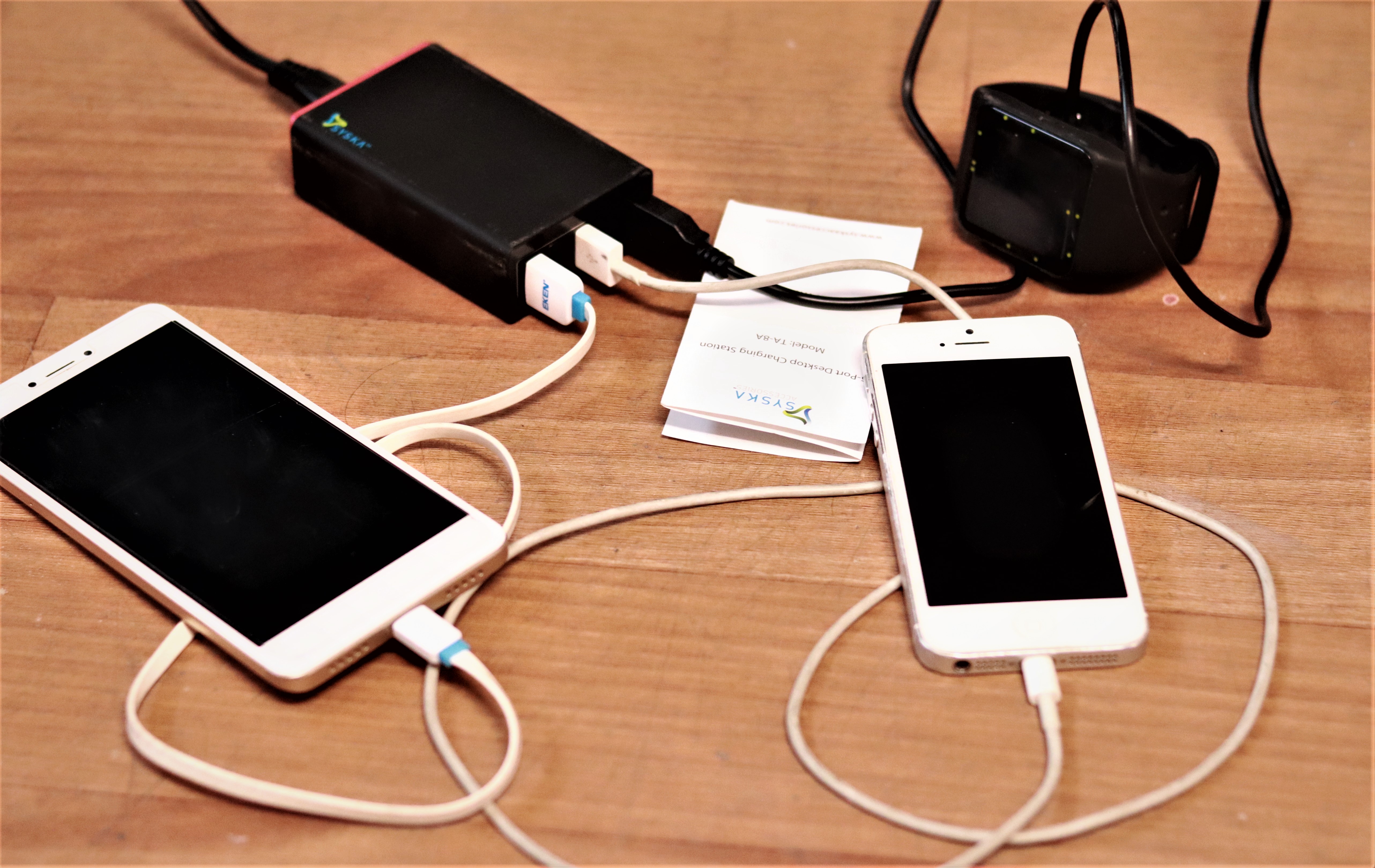 Gone were the days when we use to run every time to plugs to charge our devices. Plus the Syska Asseccories is the famous name to rely on when it is about such gears. Whether you're travel enthusiast or not, the device is a need if you love to surround yourself among devices. Maybe you're sitting in the hostel room and looking at the plugs, but you can see just one and can charge a single device. How depressing it would be especially when you're running out of time. Moreover, this device has 2 M long cable. Even it that single plug is little far from your bed, or wherever you're working, you don't need to run again and again.
Excitingly, the device is compatible with a lot of devices which includes not just smartphones and tablets but wireless Bluetooth. Smart Watches that get charged by USB cables and much more. Ain't it sounds way too cool and useful one.
Trash out your charging issues and get one station for self and keep up the charm of devices!! You can buy it from Amazon.