The world knows twitter as one of the best social media platforms. It is used by the high-class celebs, ministers and well-known personalities to share their work and views. There have been uncountable controversies and discussions held over this dynamic social platform so far. And, to the surprise of the viewers, there is a further improvement in it with the latest version named "Twitter Lite"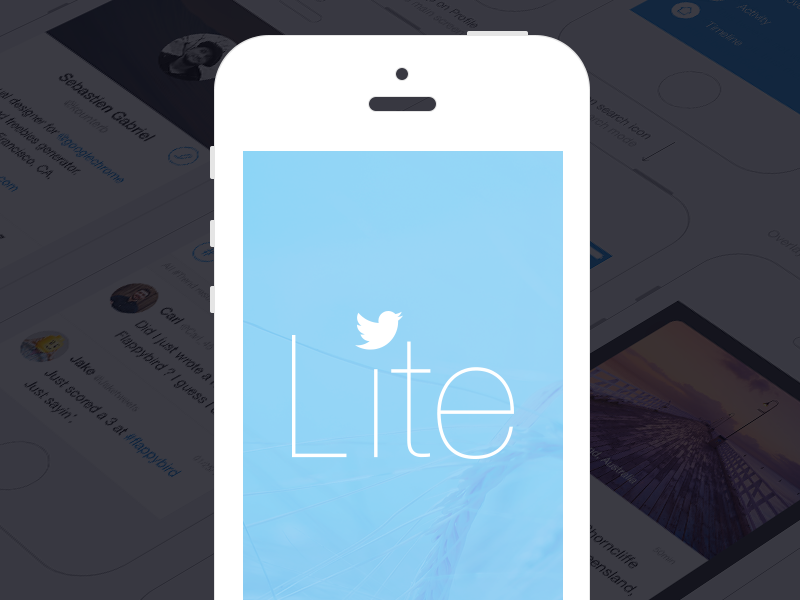 As the name suggests, twitter lite is a substitute for the heavier twitter version that used to occupy a whole lot of space in the mobile phones. The current version has been released on 6th of April, 2017 and has more than one million downloads already. The new app is accessible to all kinds of gadgets with 30% more speed. The data consumed has been reduced to as much as 70% and surprisingly the app size is just 1MB. The latest version of the Twitter is Twitter Lite has some unique features which we need to look so, let's go ahead and take a tour.
Why the lite version?
Okay! so you feel that this invention is not as worthwhile for you because you are already satisfied with the previous version of it. Think about the ones who still rely on 2G data usages and have smartphones with limited memory capacities. Half of the world avoids downloading any new social media platform just with an apprehension of low memory. So, the very talented developers have targeted this issue and have brought this phenomenal app between us. You can even bookmark the screen if you think that the bent connection is not much stable.
Languages supported
Wondering what all can this little app support? Well, everything that its heavier version does! The twitter lite is all packed with best possible features in which it supports more than 5 regional languages. It has been capacitated to support Marathi, Bengali, Kannada, Hindi, and English. The app lets you have push notifications along with fantastic offline support. It has been designed in such a way that it allows the users to access it even if they do not have an internet connection.
Partnering with Vodafone
Besides, launching a better version, twitter is also said to have tied up with Vodafone to endorse itself at a larger scale. It is said to give complete notifications of the cricket premier leagues with the Vodafone connection at disposal. The data friendly app is the best to be used on chrome browser. It is simply an upgrade to the mobile website.