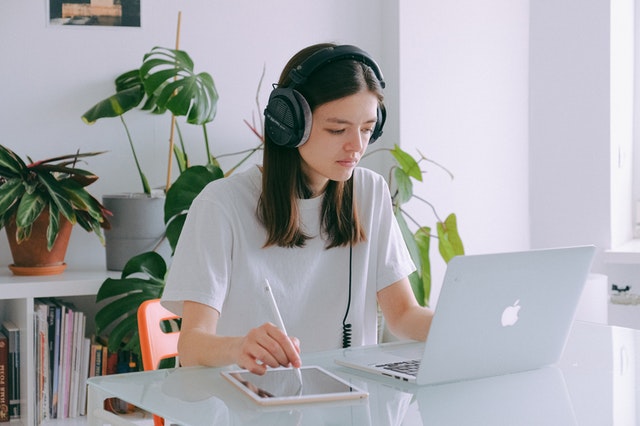 Remote Simultaneous Interpretation (RSI) is one of the leading technologies that has revolutionized interpretation services. It is best suited for interpretation at conferences and virtual meetings where different languages are used. With RSI, participants, interpreters, and speakers can connect remotely from virtually any part of the world and interact in their language. Only a laptop or a phone, internet connection and headset are required to join the meeting.
How Does Remote Simultaneous Interpretation (RSI) Work?
The whole concept behind RSI is simple, and the interpreters use the designated hardware to receive the speaker's speech using headphones. They analyze, interpret, and deliver a refined message to the target audience. The remote interpreting hardware operates with software that assists the interpreter in doing their work. 
The whole process is online, and therefore the interpreters can do their work from any part of the world. RSI software connects to meetings, and different interpreters of various languages can collaborate and work together. They listen to the same speaker and interpret to target the audience in a language they understand. 
Everyone participating in the RSI platform joins remotely using their software. Also, they choose the preferred language and listen to the interpretation. 
presenter of the meeting speaks in a given language. Their voice and image streams live to remote interpreters through software running on a device such as a Pc or a laptop 
Using their devices, the interpreters see and hear the speaker, and they receive the message through headphones and a mic. They translate the speech into a different language in real-time. 
The speech from each interpreter is processed through a cloud-based RSI platform. On the other hand, the participants will receive information on their desktop computers or laptops. RSI platforms integrate with popular teleconferencing products such as Skye, Zoom and many others using broadband connectivity. Some RSI platforms have standalone web conferencing services. 
The audience or the participants can see and listen to the speaker in a language they prefer. They do this by connecting to the RSI platform using their devices like mobile phones, computers, or laptops. 
Why remote simultaneous interpretation (RSI)?
Uses of RSI are continuously expanding and find help in a wide range of settings. It's now two years since the outbreak of the Covid-19 pandemic, and due to social distancing guidelines, remote working has been the norm. RSI technology has overcome the language and border barriers, offering endless possibilities. RSI offers numerous opportunities, and it's the best choice because of the following
Costs – 

RSI technology is cheap and will significantly reduce costs by a significant margin compared to other traditional interpreting services. Besides, it does not compromise on quality. Additionally, administrative costs like organizing accommodation and flights for professional interpreters is eliminated.

Flexible – 

Using RSI, meetings, and conferences can be held on short notice and presented in multiple languages. Participants can join from any part of the world using their devices. It also improves access because even rare languages are covered. 

Eco-friendly – 

RSI brings people together remotely, without the need to travel. Since everything is held remotely, it reduces the carbon footprint of multilingual meetings.

Versatile –

 Events in challenging to reach areas such as remote resorts and islands can receive world-class interpreters using RSI. 

High Fidelity sound –

 Though RSI does not rely on expensive equipment such as radio transmitters, it can full-bandwidth sound with high-quality video.  
When Can Remote Simultaneous Interpretation (RSI) be used?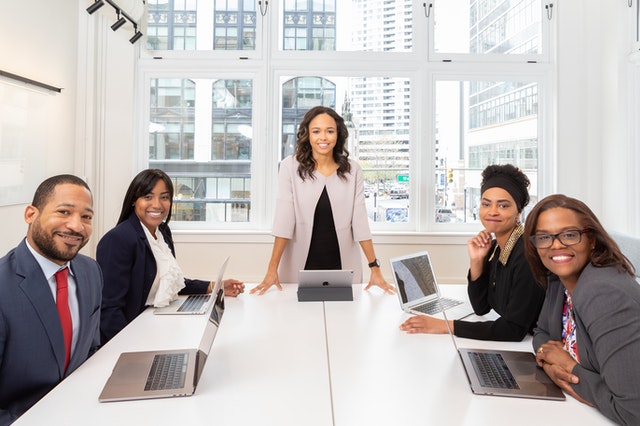 RSI can be used at any event or occasion. An event may comprise participants from diverse cultures and languages. The remote simultaneous interpretation offers a chance to lift the linguistic or cultural barrier successfully. RSI can be used on other occasions such as: 
Conferences

Seminars and workshops

Press discussions

Panel discussions

Web meetings and webinars

Seminars

Guided tours

Executive committee meetings
So, What Does the Best Remote Simultaneous Interpretation Solution Offers?
Online meetings gas become the norm, especially after the Covid-19 pandemic outbreak. The services are now cloud-based. You can easily access multilingual interpretation for online and offline events. RSI offers many advantages to:
Event organizers using RSI technology can enjoy:
More scalability

Fewer planning costs

Fewer carbon emissions

Compatibility with any platform

ISO-certified security

Analytics

Reach more people through social media

Interpreters

Fewer technical issues to fret about

More interpreting work
Conclusion
RSI presents numerous benefits to and perhaps the most significant is savings to organizations because everything is streamlined. Therefore, it reduces expenses associated with traditional event planning and interpretation. Interpretation services are delivered to participants digitally. It can be presented to a multilingual audience in a single event, saving a lot of time and making it more convenient. Besides, it eliminates interpreter booths and other onsite equipment used in traditional interpretation services saving even more time and money on transport and set up of the venue.