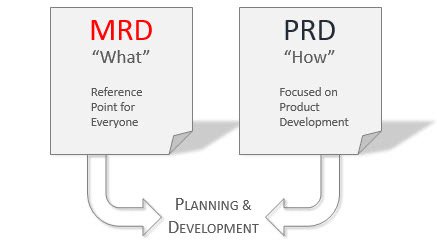 Requirement documents always involve many questions: "Who are they for?" While there are many other documents on hardware, we will focus on two that are used in software development.
Definition: MRD (Marketing-Requirements Document) is a list of market wishes (potential consumers) about a newly created product / service / service. This summary includes answers to questions about what the market expects from the new product and what its characteristics will allow it to outperform the competition.
Usage: Used to better define customer needs rather than business needs. This document is often combined with the PRD into a single document.
Content:
Executive Summary

Target

Objectives of the task

Target market and customer

General position

Competition

Use cases / use model

Customer needs and related features

Systems and technical requirements
Definition: PRD (Product Requirements Document) is a description that includes all the requirements for a specific product and reflects how the product will look and how it will work. The requirements in such a document reflect the customer's vision and expectations for the product.
Usage: Used to define product requirements. It is a document that is central to the entire enterprise with the product in question.
What is being created to take advantage of the BRD opportunity? What does it look like? What it can / cannot? What boundaries should it live within? This document answers the "what" question, and the specifications answer the "how" question.
Content:
Target

Parties concerned

Scope of the project / Scope of requirements

Market Review

Product overview

Use cases / use models

Functional requirements

Data requirements

Interface / design requirements

Support Requirements

Usability requirements

Non-functional requirements

Required versus desired functionality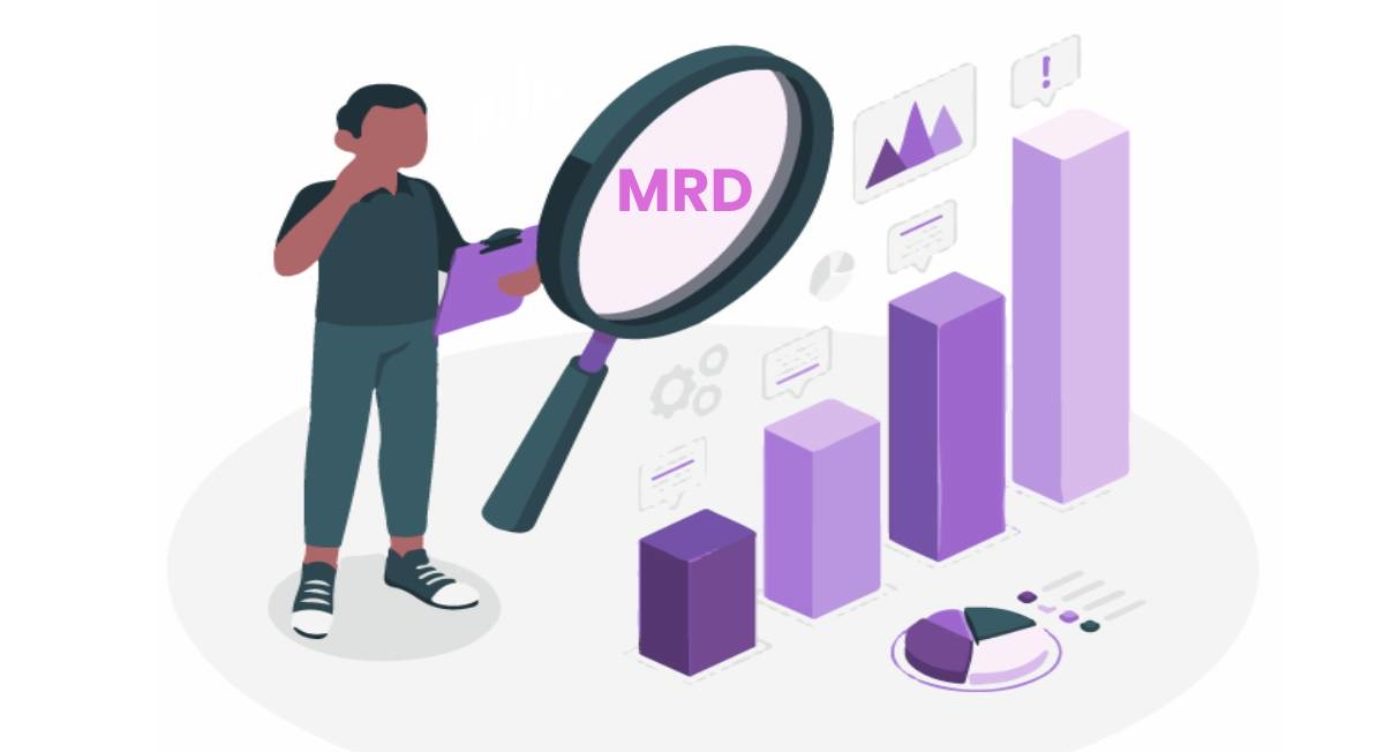 You can find a more detailed description of PRD and prd template on our website, now we will dwell on the MRD in more detail.
MRD consists of the following 3 points:
Product vision
Describe your vision for the company if successful. Over time, you will likely stop being limited to one product. How do you see your company in the long term? What would you like to change over time? Are you going to do this with a range of products? How do you enter related markets? How do you get people to change their behavior? What will the world be like three years after you hit the stage? And in five years?
Features and benefits of the product
When thinking about product characteristics, keep in mind that the value proposition can be a more efficient, less expensive, or more convenient product. It can occupy one or another market niche, target a specific segment of consumers, or solve problems in a new, faster or cheaper way. Sometimes the structure or design of a product, and maybe the style of the brand itself, is unusual enough to attract attention.
Not every product solves a problem. This is the case for most corporate products, but consumer products are more likely to satisfy needs in a wide variety of areas, be it online computer games, social media, or cars.
Minimum Viable Product (MVP)
The final part of the description is dedicated to the MVP. It briefly defines the minimum set of characteristics, which will be sufficient to start the product functioning and solve the problem already in the first approximation, in order to thereby demonstrate the value of the innovation.
As you write your MVP description, the first step is to identify the needs to explore and who will help you with this. Unlike the PRD situation, where automated testing services are involved, customer development efforts here involve recruiting a small group of early adopters and enthusiasts who lead product development until a profitable business model emerges. The sooner the MVP gets their hands on them, the quicker responses will begin to come in.
To draw the line,
MRD is market oriented and focuses on analyzing how products will survive in the market in the short, medium and long term. Basic user needs, etc.
PRD is mainly for team developers, design, program, operations, etc. We need to explain all the functions in more detail.