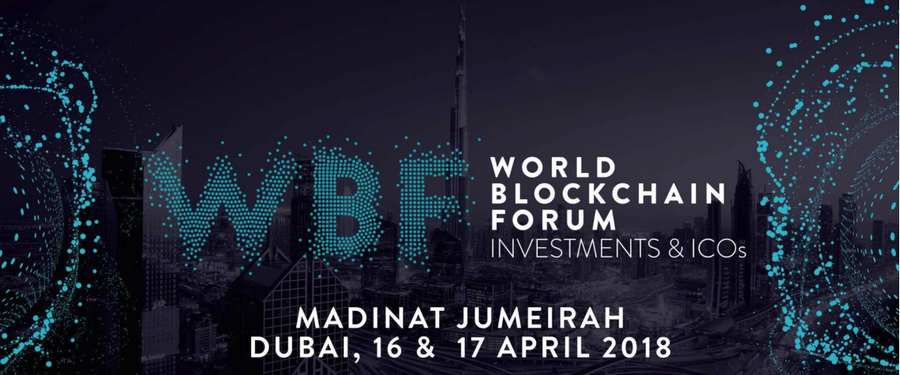 World Blockchain Forum'18 future of finance is happening in Dubai on 16th and 17th April'18. The two days of the conference is believed to host an abundance of innovation which will reflect efficiently on the financial sector of Dubai. As the nation focuses to be the first Blockchain oriented country by 2020.
The event will be joined by great visionary leaders, economic pioneers and enterprising investors around the globe. The event will witness-
40+ world most exclusive and famous speakers
12 Most innovative financial Conferences
Over 350 CEO's, Senior Executives, Investors, Government Officials and more
5 World Class Events based on networking.
150+ articles written in new outlets
All of it concentrates on the financial world which is getting fueled by disruptive technology. It offers an introduction to the impact which we will witness in the upcoming time by crypto-currencies on the global financial landscape
The Event is presented by KeyNote. Keynote has been doing events, focusing on crypto-currency from 2014-15 at the very big panel. The events include the best people/experts from the globe to discuss the financial scenario of the upcoming time.
The aim of World Blockchain Forum
The event is highly focused on getting the best of the financial world. The event is limited to only 750 attendees of investors and CEOs. The Forum will cover the vivid range of topics mingling from Blockchain, bitcoin, cryptocurrencies, investments, startups, disruption and much more.
The event will display out the strong network of blockchain Industry. Plus there is a separate interaction hall where sponsors and exhibitors will be able to meet and discuss further.
On the top, it is noticeable everywhere that blockchain industry and bitcoin and the trendiest topic. Not just in the financial world but overall too ICOs are the quirky topics in financial technology.
WBF: WORLD BLOCKCHAIN FORUM has been tailor-made with all of this in mind, ensuring the best and most rewarding experience for all