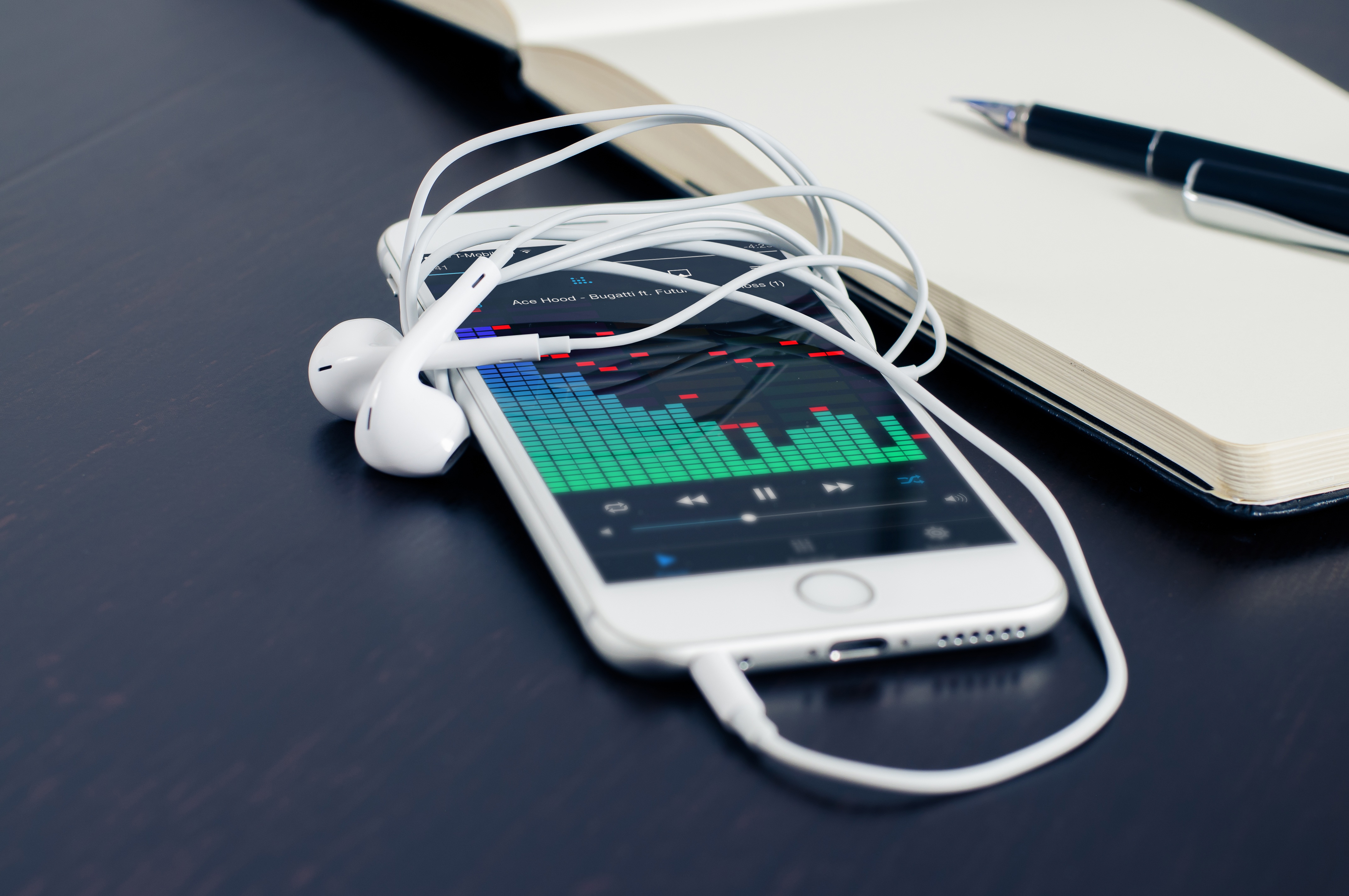 Streaming online music is fun and almost all of us spend a lot of time doing that. There are plenty of music apps available for the iPhone users and some of them require paid subscription and the rest come for free.
It could be confusing to figure out which music app is good and which one isn't that's why we have come up with this article where information about most popular and best music apps for iPhone is available.
You can go through the list of best iPhone music apps that you can download according to your needs.
Best Music Download App for iPhone (Free/Paid)
1. Spotify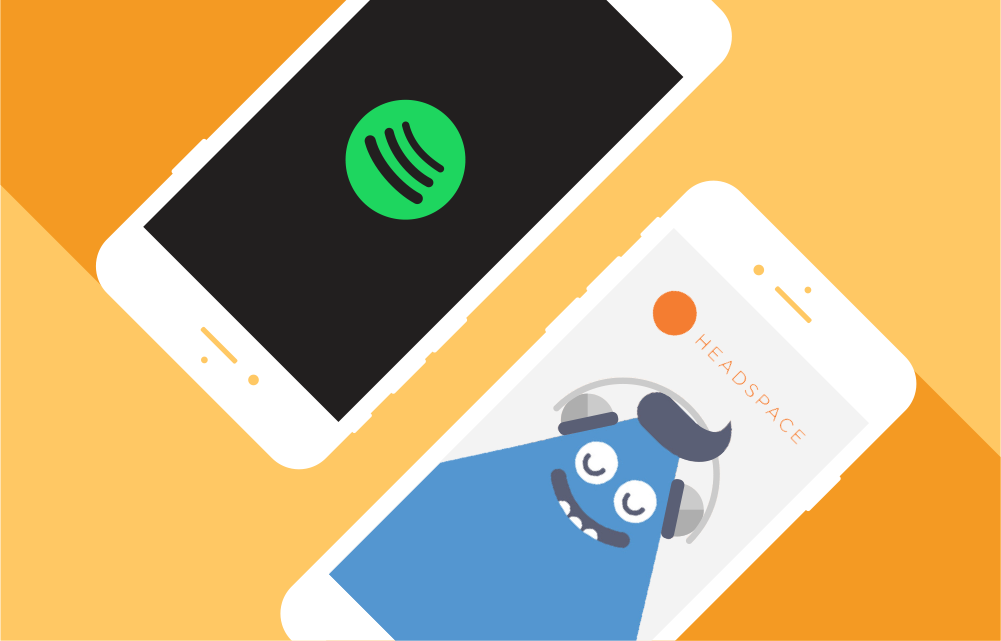 Spotify is highly popular in the United States and loved by many users due to its intuitive as well as easy to use interface and excellent functionality. This awesome music app allows users to enjoy their favourite songs and without any charge and is compatible with iPhone, iPad and iPod touch. Spotify for iPhones collects all existing tracks according to their genres such as Rock, Classic, Country music and many more. In order to search for a particular track you need to go to Search Unit.
The app is widely used for streaming online music and provides the facility to download tracks for offline playback too. However, the ability to play offline music appears on the premium feature. This amazing music downloaded not just helps you to browse, play or download your favourite song as per the artist, track or album but also lets you create your own music collection. It doesn't take much time to find playlists or playing your favourite artists online.
2. Freegal Music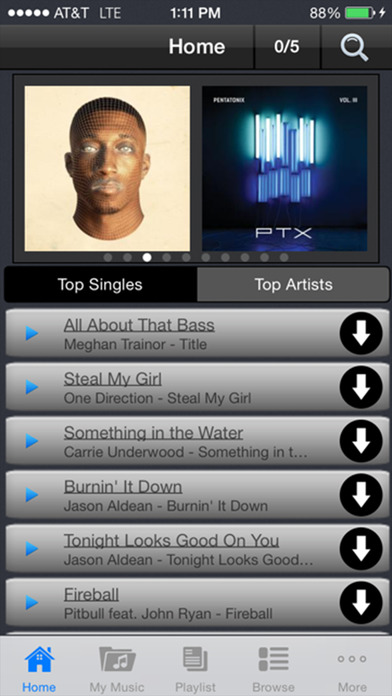 Freegal Music is another great option to download free music from various popular websites without any limit. The downloader is dedicated to music lovers and compatible with iPhone, iPod and iPad. It has an appealing design and boasts many useful features which let you download your favourite music effortlessly. The download of multiple music files through this app is safe and fully legal.
This outstanding music downloader app allows users to access approximately 7 million tracks comfortably through the local library. The app also enables easy browsing and let you find your favourite song sorted by artist, video, album or the song itself.
3. Amazon Music with Prime Music

Amazon Music with Prime Music is another robust music app which is highly suitable for iPhone and iPad which lets you play or download millions of songs from music library. It is one of the best options available to expand the music collection without wasting must time and making more efforts. You can easily find your favourite songs sort by genres or top 50 artists from the playlist programmed by the music experts. Ad-free prime stations allow access to unlimited songs for free. You can purchase music from Amazon and store them in the Amazon cloud for free. You can also import your iTunes collection to the Amazon cloud and once it gets stored, it will be available for your iOS device as well as other Amazon music apps.
4. TopMusic.FM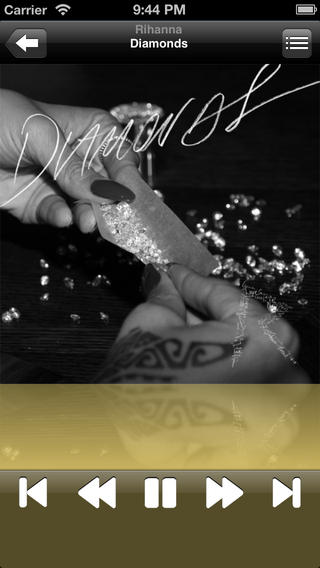 TopMusic.FM is a premium online music player which allows users to play, organize and download music files from. It packs a media player embedding option for playback music in the background. The app is highly useful for iPhone and iPod tough users and supports the latest version of iOS. The app includes many remarkable features that make it all in one app and a complete solution for music. You can use remote control to play, pause, stop, forward or backward any track. It also allows users to create playlists with online music that can be deleted or shuffled at any point of time. Users can find their favourite songs by search for artists, songs, albums and browse music by region or genre. The new version is very much improved and has fixed crash issues that used to bother earlier.
5. TIDAL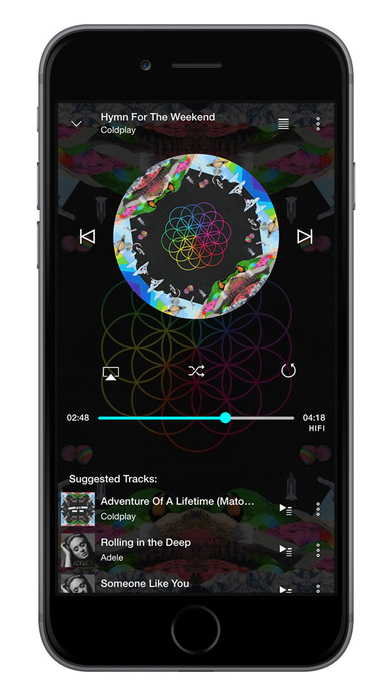 You can download this app for free and later on sign up for the either Premium or Hi-Fi subscription in the app. The app is made to target those people who do not compromise with the quality. This music service is capable of providing quality sound with high accuracy using the Apple lossless codec, high definition videos. Users also get selected Editorial by artists and music experts and find their favourite songs through a wide range of album presentations,  tailor-made recommendations and playlists. You can have access to around 40 million songs, 130,000 high definition music videos with immersive visuals. You can also create your playlist of online tracks and share it with your friends.
6. SoundCloud

It is another highly popular music app which has been used by millions of people to enjoy free online music. It gives you more chances to find a new or trending song than other apps. You can find your favourite songs from various genres, from popular to unpopular artists effortlessly. Forget about the irritating advertisements and enjoy the song from the newly enhanced catalogue. You can download songs, link them to listen later, share tracks of your favourite artists with your friends and do many more.
7. Beat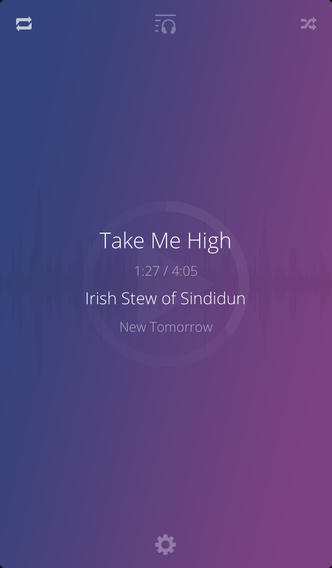 Beat is not basically a music downloader app for the iPhone, but it has a large collection of music that you can listen whenever you want totally free. The music it contains is divided into themes, genres that will help you to hear your favorite song according to your mood. Not only that, Beat is a simple but beautiful looks music player that comes with intuitive gestures. Major features includes loads of beautiful themes to choose, album artwork styles, share what you are listening to Facebook and Twitter friends, custom lock screen and much more.
Whether you want to play online music, create your own playlist to listen to your favorite tracks again and again or want to share them with your friends, these apps can allow you to do all that with ease and achieve the top notch audio quality. Music helps us to reduce the burden from our mind and get relaxed. When these best iPhone music apps combine with the high end audio features of your smartphone they take the music experience to another level.