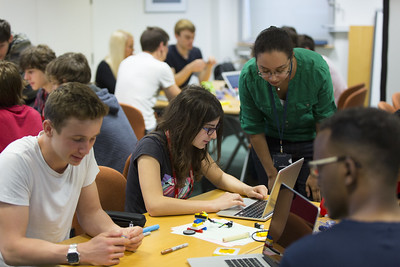 Managing a tech team can be a complex and delicate endeavour at the best of times.  For a non-developer, however, it can be like entering a foreign country without as much as a phrasebook for guidance.  Anyone who has ever entered this territory will know that it requires a fragile balance of management and diplomacy for it to succeed.   Whether you're producing tech for a double sided banner printing company like Ultimate Banners or, developing an app, managing your tech team properly is vital – which is why we've put together our guide to managing your tech team as a non-developer.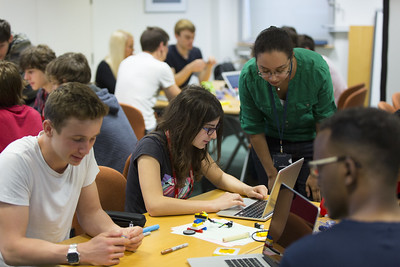 Know when to interact – and when not to
Development is often an intricate business and almost always requires total concentration without external distractions.  For this reason, many developers choose to shut themselves off in a busy office by wearing headphones. This can be frustrating for the manager who may sometimes just want a quick answer to a question.  I'm sure we don't have to tell you that your tech team won't appreciate constant interruptions when they're 'in the zone'. Instead, suggest catch up breaks throughout the day. This will enable you to converse with the team informally over a coffee – without causing a distraction which may be harmful to the project. 
Share bright ideas wisely
OK, so it's your product and, you're just bursting with great ideas for it – so much so that they're coming at you constantly.  Inspiration is great but, you don't necessarily have to share every brilliant idea with your team. A busy tech team will soon lose patience with a manager who is constantly 'suggesting' new feature ideas which were not part of the original brief.  Instead, make a note of the ideas as they come to you and then take the time to consider if (a) it's a viable option and (b) if it's an urgent one. If you decide that a particular idea really would be a game changer for your product, then approach the team during one of the catch up breaks.  If not, consign the idea to the 'future update' folder. 
When time is of the essence
Speaking of urgency, this is something that developers understand.  Although we've talked about avoiding unnecessary distractions, your tech team will forgive you for necessary ones.  It may be that circumstances have changed meaning that you need an updated cost projection on the project. It may even be that you have a side project which suddenly needs urgent attention.  Either way, you'll be forgiven the distraction if it really is important. 
Is it ready yet?
It's only natural to be excited about your development project – and to want it to be ready for action as soon as possible.  At the start of any development project, it's a good idea to ask for a rough completion date – although this may prove to be fluid, it will at least give you an idea of when you can expect your product.  Try to avoid sidling up to developers' desk to casually ask 'how things are going' – your tech team won't appreciate the distraction and, will see through this thinly veiled version of 'are we there yet?'  It is, however, your project so don't be afraid to ask for regular updates and changes to the completion date via scheduled meetings and reporting.
As a non-developer, managing your tech team really is a question of balance.  Although you may feel a little like an outsider in your own project, don't let your lack of expertise intimidate you.  At the end of the day, the success of the project is your responsibility – this means combining leadership with the ability to trust that your developers know what they're doing. 
This article was contributed by ben. You can visit his website here ultimatebanners. Ultimate Banners are the premier British printer and sign maker based in Birmingham UK.