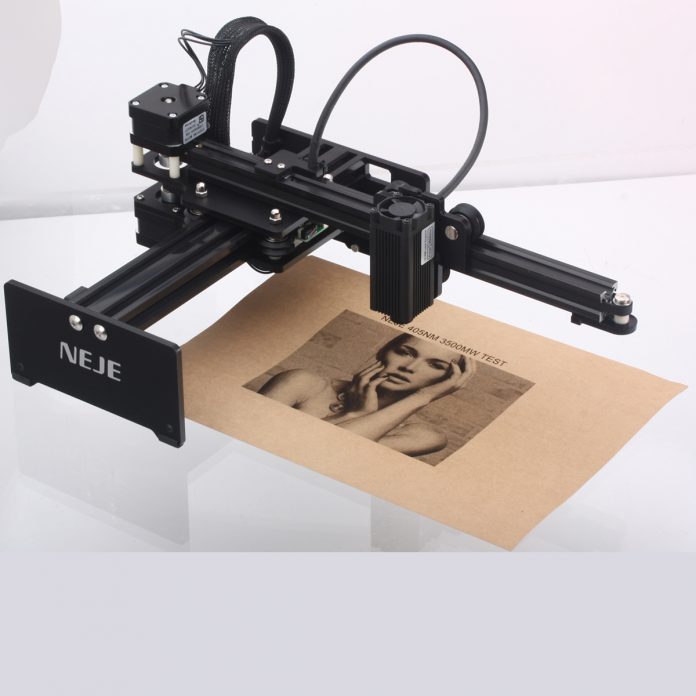 A laser cutting machine is a machine that is usually used to do heavy works. But, it can be used for doing some household works as well. Yes, you don't only need it for the heavy duties, but also for completing the simplest of the tasks around you.
But, yes, agreed, there are a lot of laser cutters and laser engravers out in the market and most of them are really expensive. You don't need those big boys to do the regular stuff, do you?
That is why we present here the list of some finest home laser cutter machines for you which you can buy if you are looking for one.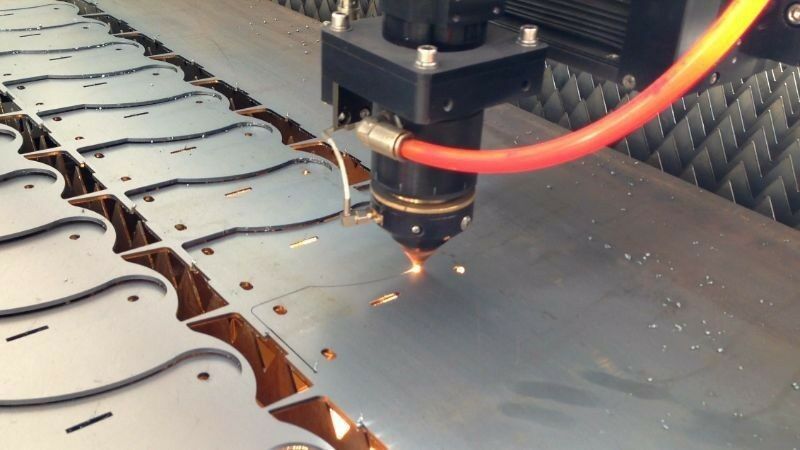 Some of The Best Home Laser Cutter Machines –
1. NEJE MASTER 3500 3500mW Personal Laser Engraving Machine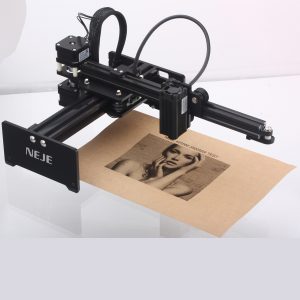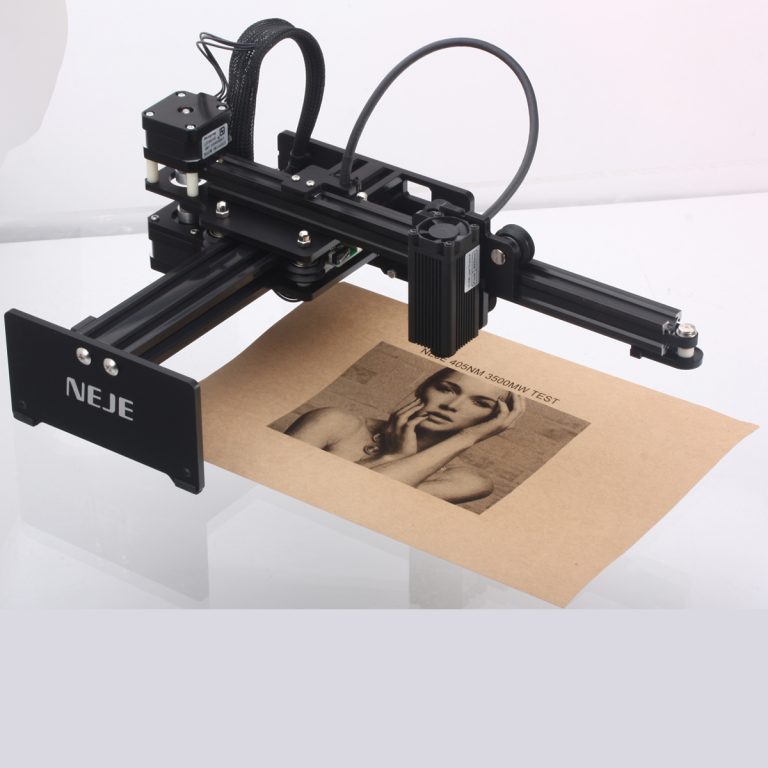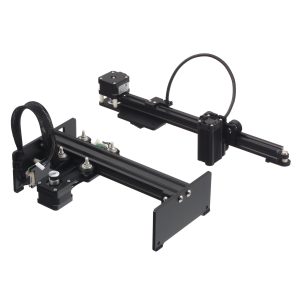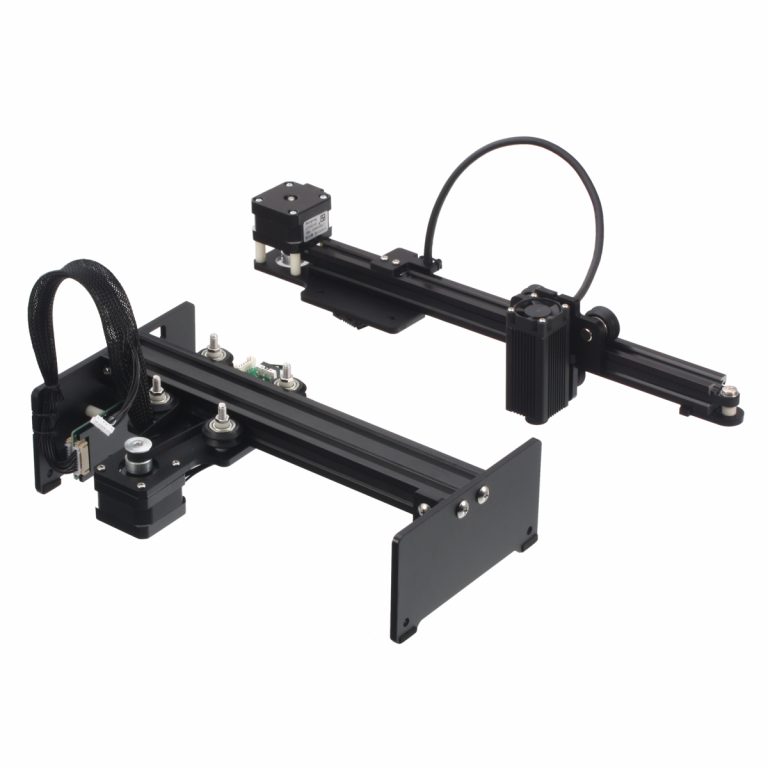 Features – 
Great software and extremely easy to use 

Engraving area – 150 x 150 mm 

Standard 405nm laser tube which easily gets absorbed by the material 

Built-in – Gyro sensor | limit switch design 

Execute – BMP, JPG, PNG files with a huge variety of image algorithms 

Supports powerful lasers including 4 pin 405nm 3500mW, 445nm 4 pin 7000mW

" NEJE Scanner " APP enjoys an intelligent collection and creation, photo scanning, intelligent algorithm automatic connection printing

it gives you an outline of the burn area before you actually burn which allows you to position your object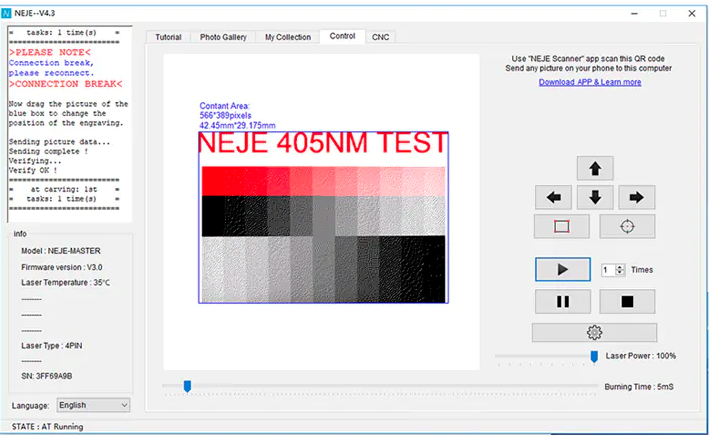 The NEJE Master 3500 is a versatile and easy to use laser engraver. You can execute files like BMP, JPG, PNG, NC, and DXF while thousands of engraving materials to download and use. This brings a lot of ease in your working and the in-built sensors can help you very well. Plus, it is well under an average guy's budget. 
Our Rating – 4.5 (out of 5) 
2. Alfawise C10 CNC Laser Engraving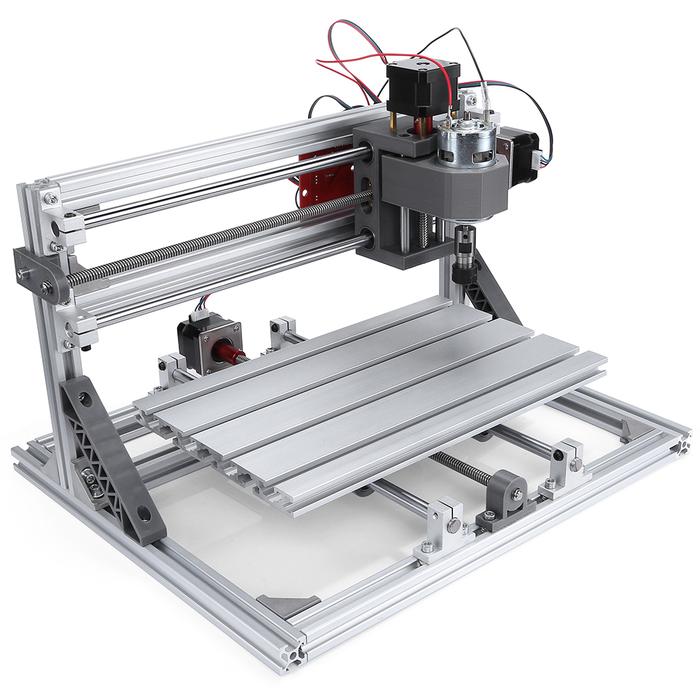 Features – 
Laser module – 2500mW | you can inscribe with laser
You can engrave on wood, plastic, acrylic, PCB, or like materials but not on hard materials like iron, steel, etc.
Cutters inserted into ER11 for physical cutting
Made of aluminium material | Freely replaceable laser or cutter engraving
Light-weight and easy to carry the machine and same ease in printing as well
Assurance of security – CE certified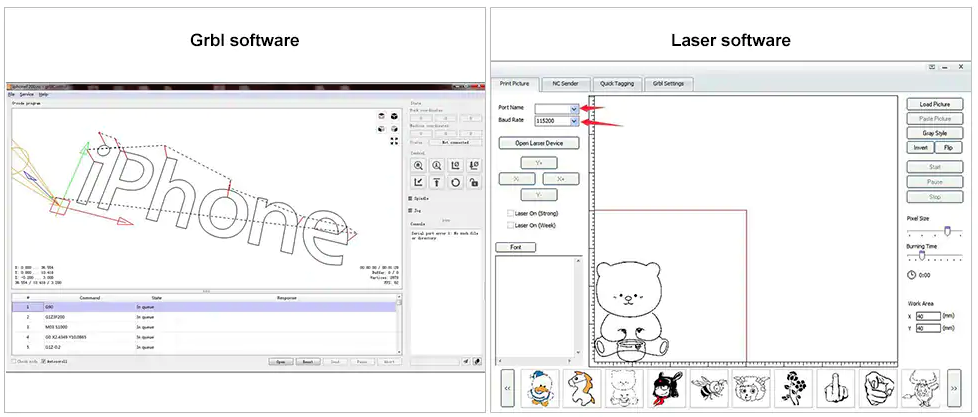 Alfawaise Laser Cutter is an ideal engraver for craftsmen, owing to the kind of components it has. This cutter lets you perform physical cutting so that you can mind the minutest of detail by you. Even the woodworker will find it a fantastic tool to work with. It supports multiple soft materials and since it is light-weight, you can easily carry it to several places. 
Our Rating – 4.3 
3. Zonestar Z5C 2-in-1 Laser Engraving Machine 3D Printer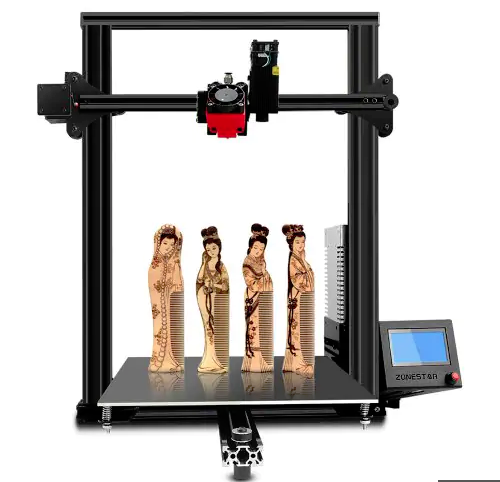 Features – 
A unique 2-in-1 3D printer laser printer
Materials supported – PLA, ABS, PETG, PVC.etc
Laser head power: 550mW | Engraving accuracy – 0.1mm
Size of Printer products – roughly 220mm x 220mm x 240mm
File formats supported – STL, AML, OBJ etc
Type of connectors – USB, TF card
Operating systems supported – Mac, Windows
Light-weight, Open source, and quick installation
The Zonestar Z5C is one of the rapid assembling and easy to use laser cutters. It is a very definite 2-in-1 3D printer, where you can support files like STL, AML, and OBJ along with materials like PLA, ABS, etc. The best part about it is that it gets assembled quickly and when you use it, you'll feel like you have been using it for long. Just a drawback can be the Budget which is slightly more, but not much.
Our Rating – 4.1
4. NEJE DK – 8 – KZ High Power 3000mw Laser Engraving Machine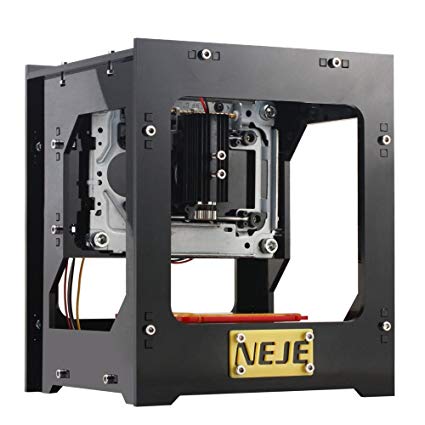 Features – 
Supported formats – bmp, jpg, png, and other formats along with 'NEJE Cloud' which makes thousands of engraving materials available to you
Wide range of image algorithms makes the presents the image characteristics more clearly
Equipped with Standard 445nm laser tube, greater engraving depth high power laser, TTL control, safer to use, and temperature sensing.
Supports – engraving materials, mobile power, mobile phones, etc.
It fails to  engrave metal, acrylic and any other retardant material
Support for 'NEJE Scanner' app is available, which enables hand-print creation, photo scanning, automatic connection printing, etc.
The best part about this laser cutter is the availability of 'NEJE Scanner' and 'NEJE Cloud'. These 2 apps are responsible for the amazing functioning of the machine. The NEJE Cloud provides you with thousands of engraving materials and the NEJE Scanner makes your job easy by giving you a full panel of services like photo scanning, hand-print creations, etc. NEJE produces some very effective products, and this is none other. If you want to have a good product within a low budget, this one might go well.
Our Ratings – 4 
5. Creality3D CR – 8 2 in 1 Laser Engraving 3D Printer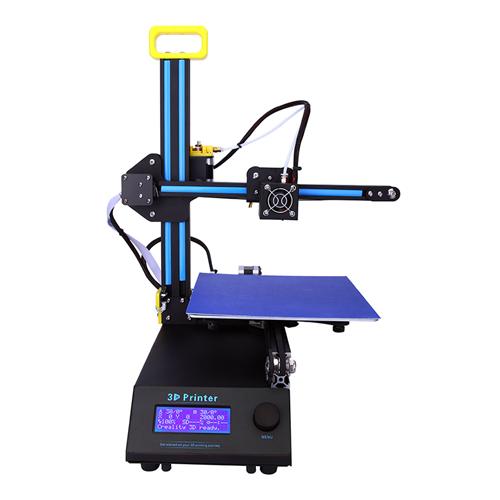 Features – 
Printing volume – 130 x 150 x 100 mm
Supports – 3D printing and laser engraving
It comes as an unassembled DIY kit
Operating systems supported include – Windows, Linux, and Mac.
High printing precision with stainless steel rail rods and gears
Low noise, light-weight and stable to give you full control over the functionality
Easy to use machine with easy such handling that even amateurs can use it well
Well, the Creality3D CR costs more than Rs. 30,000 and rightly so proves why. Here is a machine that can let you work with extreme comfort fulfilling multiple purposes. The printing volume is just right for any person to work with. The Unassembled kit makes it challenging for you as you have to assemble it completely and doing that makes you learn certain details about the machine. Go for it if you are not on a low-budget.
Our Rating – 3.9
Conclusion 
Well, the Laser cutters are a tough machine to work with there's no doubt in that. What is more challanging is to see which one to buy. Here, we listed some best home laser cutters, so go ahead and choose the best suitable one for your use. 
We hope you liked it, if you have any query or doubts, feel free to comment below. We would try to solve it ASAP.