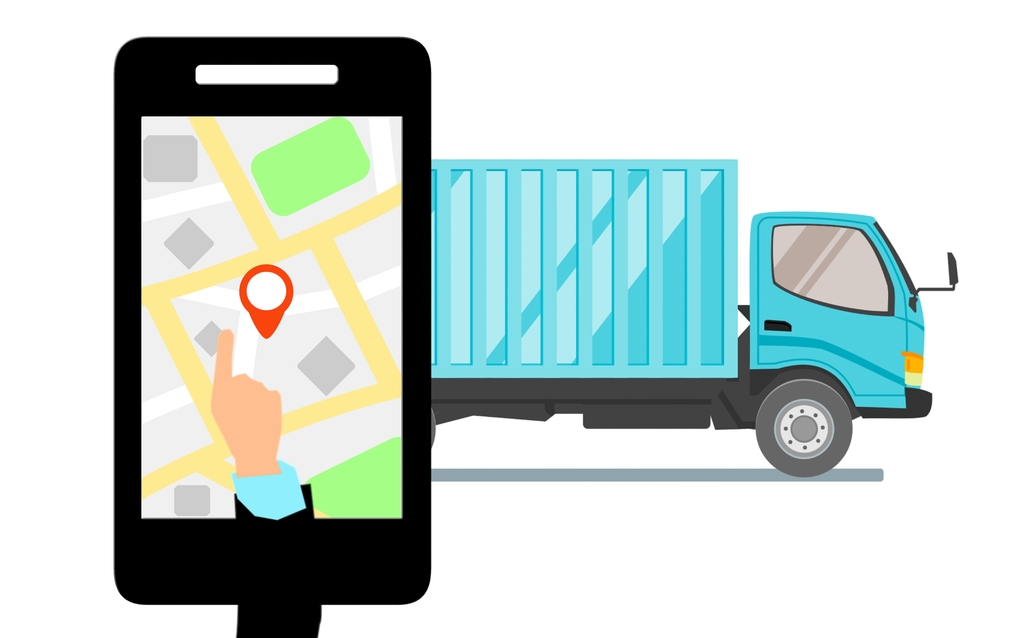 For small business owners that rely on their commercial fleet to conduct business, the challenges they face are similar to that of more extensive operations. From transportation delays to accidents and unauthorized vehicle use by employees, several liabilities can impact the whole of your company. 
Vehicle tracking via GPS can prove beneficial in mitigating these risks. While you may think this is a technology only intended for more extensive fleet operations, think again. Whether you own a small taxi fleet or recently expanded the number of delivery trucks to twenty, a tracking system can provide real-time information. In addition, it can help your fleet managers recognize and address transportation issues putting your company at risk.  
The Challenges Small and Large Fleets Share
As mentioned earlier, small fleet owners share similar operational challenges as larger operations. Despite having fewer vehicles to manage, ensuring your drivers reach their destinations safely and on time is time-consuming. Some of the issues that affect commercial fleets of any size include:
Driver retention

Staying up-to-date and compliant with state, federal, and industry regulations

Generating enough revenue per mile to make your services worthwhile

Recognizing, preventing, and addressing liability issues
These challenges are inherent with transportation and are hard to address completely. However, with a vehicle tracking system, you can get better insight into the stressors creating these issues and help you make actionable steps to alleviate them. 
6 Ways Vehicle Tracking Benefits Your Fleet
The benefit of tracking devices has long proven helpful in personal vehicle use. These same perks apply to commercial operations, from locating stolen cars to monitoring driving habits. If you're still unsure that tracking your fleet would be advantageous for your small business, check out how this technology can significantly improve your operations by addressing your day-to-day challenges:  
1. Improve Driver Safety 
The top benefit of vehicle tracking is enforcing and improving your current driver safety rules. GPS software that also collects real-time data, such as speed and driving conditions, can give you firsthand insight into employee performance behind the wheel. The ability to quickly address erratic driving behaviors that could lead to avoidable accidents is crucial to the safety of your employees and the citizens sharing the road with them. Additionally, you could potentially save on your commercial auto insurance premiums with these systems. To learn more about the costs involved and any savings you might qualify for, speak with a knowledgeable insurance agent for more details. 
2. Vehicle Tracking Creates Accurate ETAs 
In addition to knowing where your fleet vehicles are at any given time, tracking can help your team supply customers with higher ETA accuracy. This is a crucial benefit for up-and-coming businesses that forge new relationships with their customers. In addition, by creating a consistent stream of transportation updates, your clients will recommend your company to other organizations within their networks.  
3. Eliminate Hours of Service Violations
The Federal Motor Carrier Safety Administration requires electronic tracking for a driver's Hours of Service (HOS) for many businesses with a commercial fleet. Today's vehicle tracking technology options often incorporate this function alongside other offered features. This is a crucial tool that can help your company avoid expensive HOS compliance violations because it will allow you to review how long your drivers have been on the road when their break is due and the number of hours left in their work period. 
4. Fuel Savings
Whether you have a small fleet of commercial trucks or two taxis, fuel costs will be one of the top overhead expenses to control as a small business. Tracking the amount of time your vehicles spend idling can uncover a source of waste that can be converted into savings instead.  
5. Stop Unauthorized Use of Your Vehicles
Knowing where your company cars are at all times is crucial when trying to mitigate potential liabilities. Unauthorized vehicle use is a serious issue for many small businesses. Accidents can happen when drivers take a company truck to unauthorized locations. What if someone breaks into it and takes valuable tools, equipment, or supplies? If an accident occurs, how long will it take for your insurer to replace the vehicle? 
The costs from these incidents can interrupt your business operation, which has a domino effect on your ability to meet your commitments. 
6. Create Safer and More Efficient Routes for Your Drivers
You want to minimize your spending per mile and maximize your earnings instead. Vehicle tracking allows you to dispatch your drivers according to the needs of your operations. It also gives you a greater understanding of the challenges your drivers face on the routes you develop. For example, you may not realize that you are sending them through high-traffic areas with increased accident risk. With vehicle tracking, you can see the constant slow downs, sudden breaking, and other signs of poor traffic conditions and reroute accordingly.