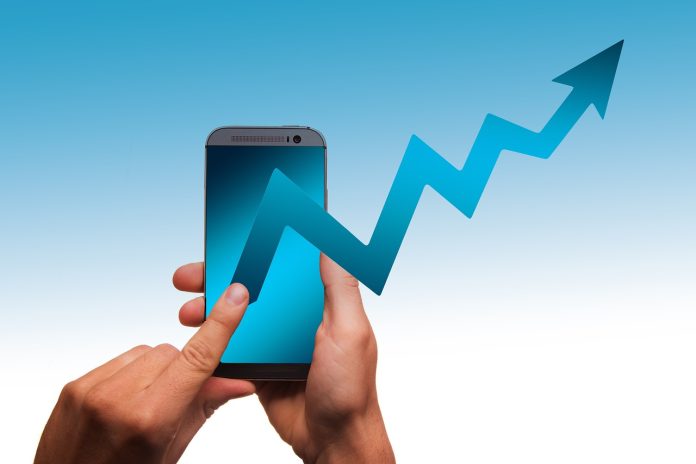 The first iPhone was showcased by Steve Jobs during a Macworld presentation in 2007. Since then, nothing much has changed. Instead, we have decided to change ourselves.
Change is in the air
Smartphones have, of course, gotten much faster and more reliable. Despite this, there hasn't been a huge change to the infrastructure of phones in more than a decade; the basics are still touchscreens and speakers. The market and surrounding tech, however, changed greatly.
7. Purchasing habits
One major change in recent years is our material valuation of smartphones. Budget options have become especially important in an economically unsure world, meaning we are buying cheaper and cheaper phones, often even deciding to trade in our old phones for better deals.
6. Online gambling
Visiting physical casinos has almost become a thing of the past. More and more people are taking their gambling on the go through casinos like Unibet's Online Casino & Sportsbook in Pennsylvania.
It has never been easier, especially through a smartphone, to effortlessly wager. This trend is evident in explosive growth in the entire iGaming industry, especially on portable devices.
5. Payment functionality
As the rest of the world digitizes, so do payments. Naturally, as RFID tech becomes more easily available and attainable, so does their ability to be implemented in our daily lives.
Both Google and Apple pay are shining examples of smartphones adopting this and feeling the success. People are starting to feel the convenience of a one-device-for-everything mindset.
4. VR technology
With all bets hedged on Meta and the rise of VR, now is a perfect time to explore the concept. Although a hot topic at the moment, an impressive aspect of virtual reality is its flexibility.
Only needing the set of appropriate goggles and a device, Virtual reality can be easily adapted to the smartphone market, and it has. With numerous options available to us, have a peek into the future of digital communication as we know it.
3. AR technology
Augmented reality is quickly being adapted for smartphones and to wide effect. Combining the real world with the virtual, AR  is essentially the opposite of VR in its technical applications, allowing you to input virtual elements into the physical world.
2. Folding phones
Although we are all hotly anticipating Apple's endeavour in the market, folding phones from Samsung and Motorola have nonetheless made a big splash in an otherwise stagnant industry.
Being able to adapt your smartphone to an even smaller form factor with, once unfolded, an even larger screen real estate is an invaluable asset. Folding devices are a certain future hit in the market if they become viable for both consumers and the commercial market. 
1. Wearable devices
Why just have one device? One recent trend has been wearable devices, and for good reason. Being able to effortlessly glance at your watch and monitor all your important vitals, pick up a phone call and even answer a message provides an unmatched aspect of convenience.
Where are we heading?
Apart from a few small additions to your accessory list like a smartwatch, your phone should soon be the only thing you need to carry around. This will be the future of our tech.
Even in the construction field, AR tech can measure the length of bricks and fall detection can call an ambulance when you are down and unconscious. And, after the whole ordeal, you can even buy yourself a beer with the very same phone you used the whole time.