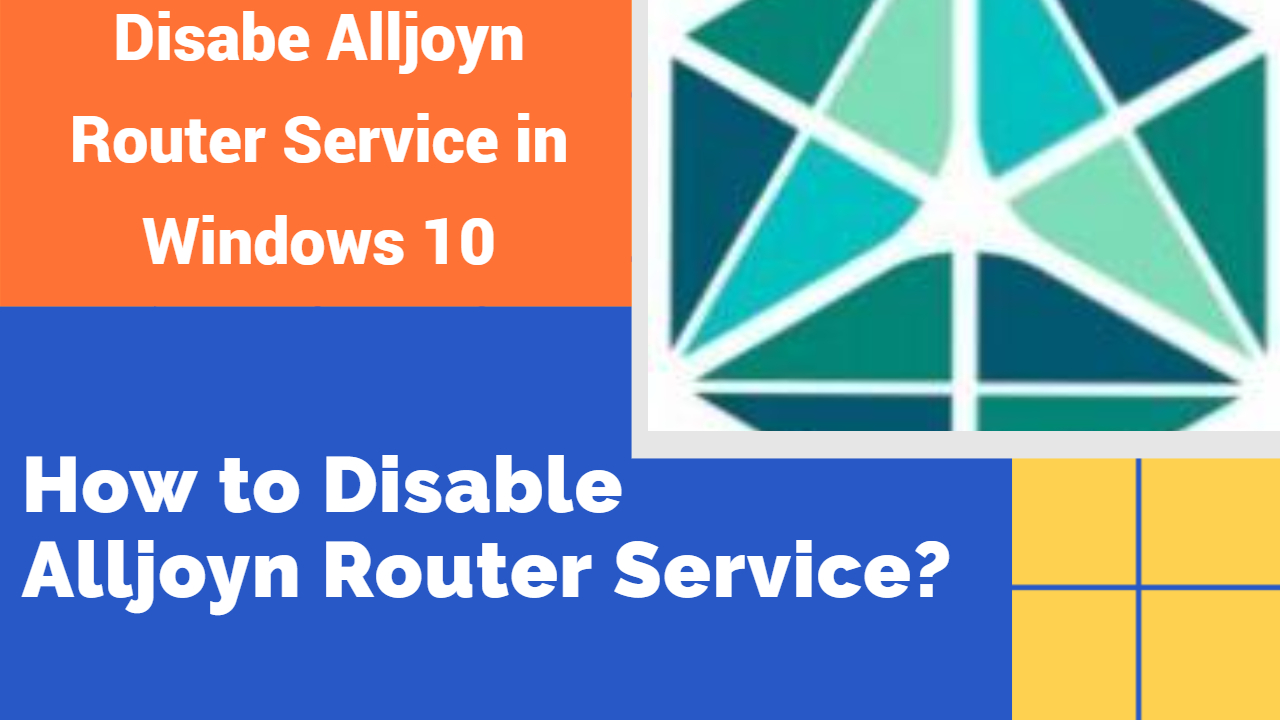 The world is less about wanted and more about unwanted, and your computer is that too. Yes, you heard it correctly. Whether it be new or old, it's stuffed with programs or services which not only are unwanted but also not even known to you anyhow. Techies, Greetings from Technofizi. In this blog we are going to cover what is AllJoyn Router Service, why do you need AllJoyn Service, and if not, how to disable AllJoyn Router Service in Windows 10 and other models.
Let's get it Started Now:
What Is AllJoyn Router Service?

In answer to your confusion, AllJoyn is simply an in-built program on every Windows 10 device. Being a product by Allseen Alliance, it is open-source software that reveals that anyone can look up its development code and edit it as well.
This service runs on Windows computers to connect them with IoT easily. Talking about IoT, it stands for Internet Of Things. Briefly, it just acts as a cluster of smart devices over a certain area. Whether it be your light bulb, smart speaker, doorbell, smartwatch, smart kitchen, or smart home hub.
Having different Operating systems and companies, IoT services can make you have a look at your connected devices and even control them at your fingertips. You can adjust the temperature, turn on colourful or dim lights, get some cappuccino and play some rock music. It isn't magic, but not less than that.
This is a blessing, this is the Internet Of Things. By AllJoyn, you can easily send commands to your connected smart devices and make them follow so. On the other hand, in its absence, you will have to install or buy a separate application to connect or command these smart gadgets seamlessly.
Yes, this router lets you link with these devices and run any activity through them. While, without it, you cannot handle these devices on your desktop in absence of any further additional installation. 
What if the Service Keeps Running?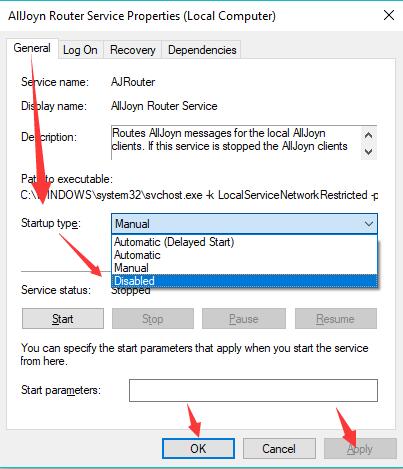 It's totally up to you, as you know the best for your device. You can take this decision as you are now known to this router and it's working. If you keep the service running in your system, it won't harm assuringly but you should check if it is meaningful, to assure that there are two circumstances.
The First circumstance here behind the program left running will be if you have loads of smart home devices and wish to join them all to your desktop, it is meaningful to leave it running. As you will be utilizing it for sure. 
The Second situation which arises for you is if you don't have any smart home devices to connect. Sometimes, you do even own some of them but instead of connecting them to your PC, you prefer to join them to your phone to ensure convenience. If you're not likely to connect the router, it's not a wise decision to keep it running always which is of no use to you. Perhaps, people often priorities smart hubs over phones or computers to control the smart home system. 
Should you Disable AllJoyn and Why?

It's the sign of a wise human to instantly remove or delete things of no use to him. In answer to the question of disabling AllJoyn, you should check if it is of any use to you. There are two consequences to this as well. 
1. The First one is if it is useful or meaningful to you, then you should not disable it anyway. Keeping it in your system, you have the option to connect it with various IoT appliances. The connection types through which it connects are WiFi, RFID, NFC, and so on.
If you think to connect, communicate and share data with your smart home gadgets through your desktop, you should keep the service running rather than disabling it.
2.The Second one is if you leave the service running, what does it make to you? Nothing. So you should instantly remove this service. As the installation of any software occupies storage on your system, especially if it is not of any use to you. Although the service doesn't take many resources, it is wise to delete it. Deleting it will free up resources so that the same can be used for other software.
The performance of your computer might not be much affected by removal instead of a bit betterment. While it will improve the performance of your desktop if it's an overworking one. Hope here you have decided whether to disable it or not, as the next disabling steps are explained.
How to disable the AllJoyn Router Service?
Previously decided, you are here to disable it and don't want to keep running. The steps given below will make you understand how to easily disable it in some minutes. Below listed is a tutorial in short at the end you will find the quick removal of the service. 
Step 1: Firstly, you avail the shortcut and press the Windows key with R. Then a Run box will appear on your interface.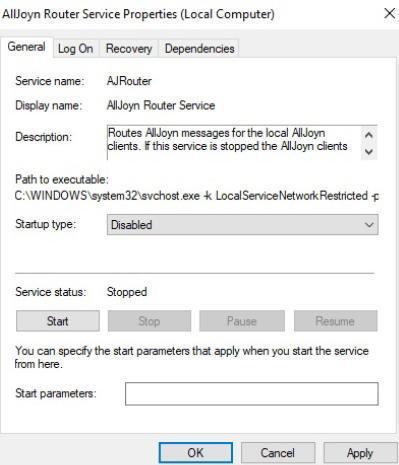 Step 2: In the second step, enter services.msc as an input in the box subjected to open. After that, click on OK.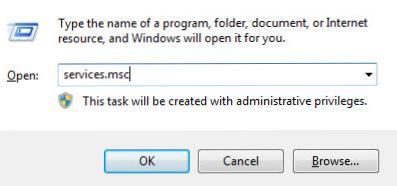 Step 3: From the list of tasks, choose "AllJoyn Router Service". Then right-click on the option and select properties there.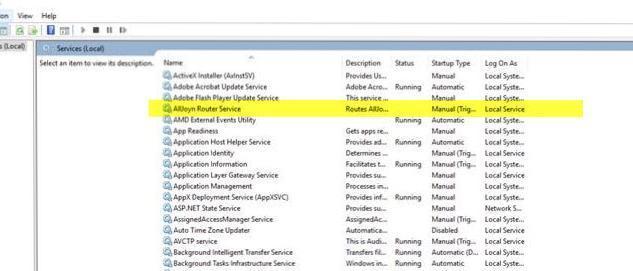 Step 4: Check if AJRouter is running, select "stop" to stop the program, and then choose "disabled" in the startup type category.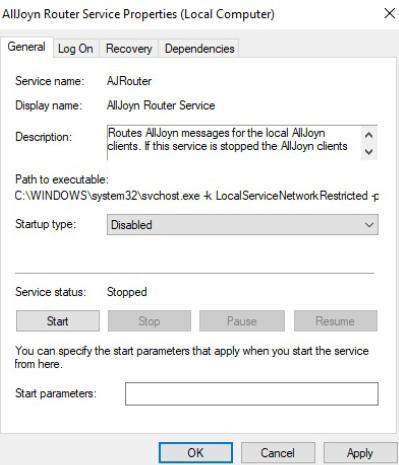 Whoa, disable procedure is done. The service is turned off in these three steps. 
Here we end this blog. Hope you found it helpful and informative. Wish to see you soon in the next blog, interesting as this one. For more updates, do join us on Facebook, YouTube and Instagram. Till then, stay safe, stay tuned to us.
Conclusion:
So, it's totally up to your needs and choices whether to keep the service or remove it from your desktop. This same thing is useful and exciting for some people while not of any use or interest to most of you reading it here.
By knowing the details and working on AllJoyn, you can decide if to keep it running for future purposes or to disable it. If, after turning this service off you realize to make use of it then don't bother my friend, you can revert to the same steps to turn this service on again. It's a simple process.
Summarizing this blog, many things in Computer systems run and work, without any notice by users. It's better to know about those services and then decide if it works for you, make the whole of it. And in case if it doesn't, remove it.